Mobilink Print Ad Sparks Controversy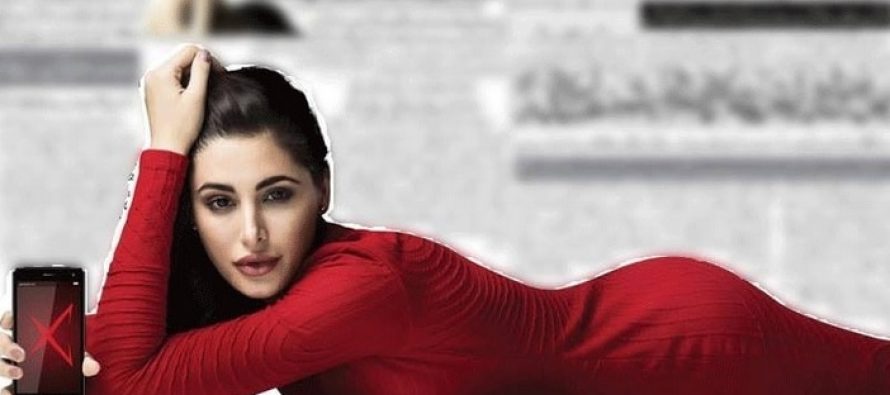 Mobilink ad with Nargis Fakhri promoting its latest product has been a subject of controversy because it objectifies women and most people find it absurd that this ad is on the front page of every Urdu Newspaper. Many celebrities and other people from general public took to twitter and facebook to show their displeasure with the ad and also asked the newspapers to stop printing this ad on the front page.
Here are some tweets and statuses that will show just how much people are protesting against it and why!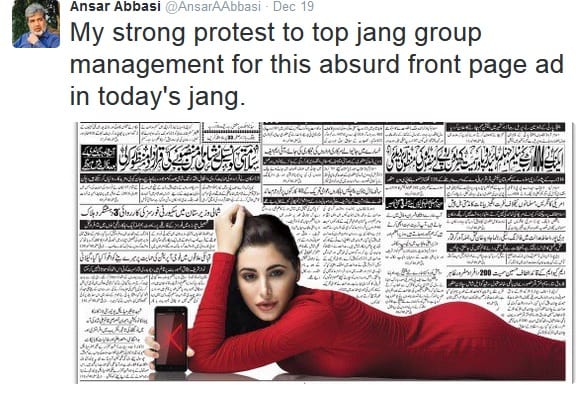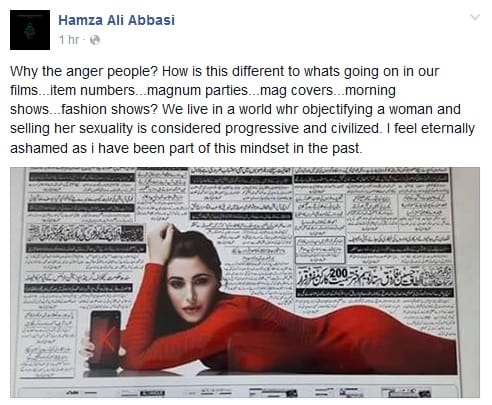 ---