This year was definitely slightly better than the last one because it had more than just one decent drama to its credit. Last year Pyare Afzal was the only real sensation which blew the viewers away. This year too while there was only one play which truly hit a home run with majority of the viewers but overall there were quite a few dramas which were executed really well, gave the viewers some unforgettable performances to watch and were followed and appreciated by many viewers.
Having said that I must admit that the quality of dramas on both these leading channels has deteriorated over the years mostly because of the fact that there is a rat-race because of which everything needs to be done quickly. The writers do not get adequate time to pen down the script, the producers most often tell the writers what kind of a storyline they should follow therefore writers cannot entirely put their creativity to good use, the directors too are pressurized to get the drama wrapped up in a certain period of time and the actors also have very little choice because they have to choose one of these projects since almost everyone is playing it safe nowadays. Also, some very talented actors are being typecast.
Since last year we have been comparing HUM and ARY Digital as opposed to writing an overview of all the dramas of the year. The reason for this is that even though HUM and ARY Digital aren't exactly giving the viewers the kind of dramas which were once the benchmark of these channels but these two channels are watched the most by the viewers. Geo television unfortunately did not give a single hit this year. In fact there wasn't a single drama on Geo TV that truly attracted the attention of the viewers. The dramas on Geo TV lately seem to be influenced heavily by Turkish and Indian dramas.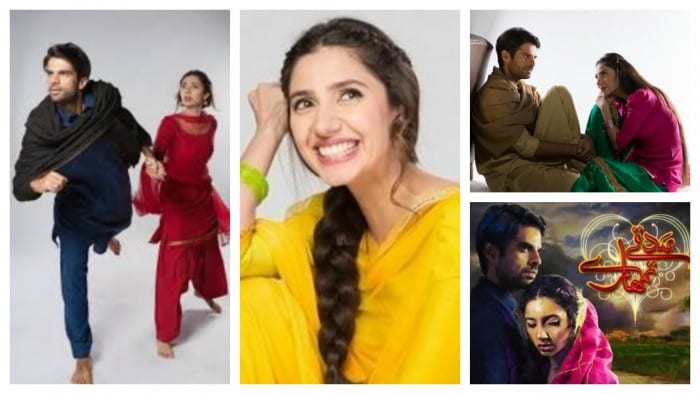 When the year 2015 started HUM was airing plays like Sadqay Tumhare, Digest Writer, Zid, Aik Pal and Mehram among others. These dramas started in 2014 but they ended in the year 2015 therefore we will be counting them as 2015 dramas. Digest Writer was highly appreciated by people because of the script, direction and acting. Many people felt that it was the best drama of the season. Sadqay Tumhare was Mahira's comeback play after Shehr-e-Zaat and it was also Khalil-ur-Rehman Qamar's first play that went on air after Pyare Afzal. The expectations from this drama were huge. The script of the drama was bold, the execution impressive and it had a stellar cast that gave their best performances. Sadqay Tumhare's bold dialogues however did not resonate with many of the viewers but it also had a good fan following.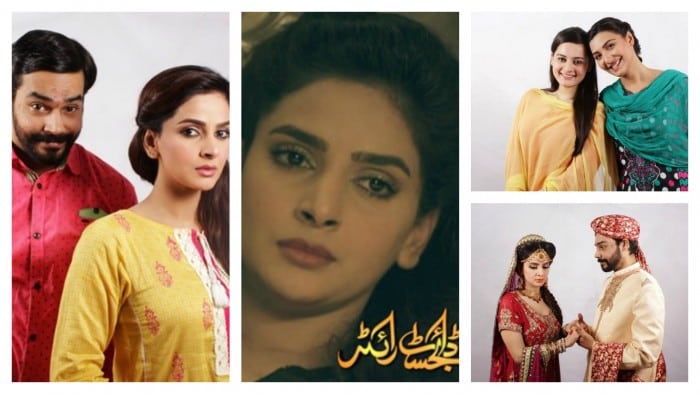 Zid was a complete disaster mainly because of the weak script. Bee Gul, who is popular for her "artistic" dramas was forced to write a commercial script by HUM and the result was a complete train wreck. While Aik Pal had some following, Mehram did not gain a lot of popularity. In the first season HUM did offer two dramas which attracted the attention of the viewers and kept many glued till the end.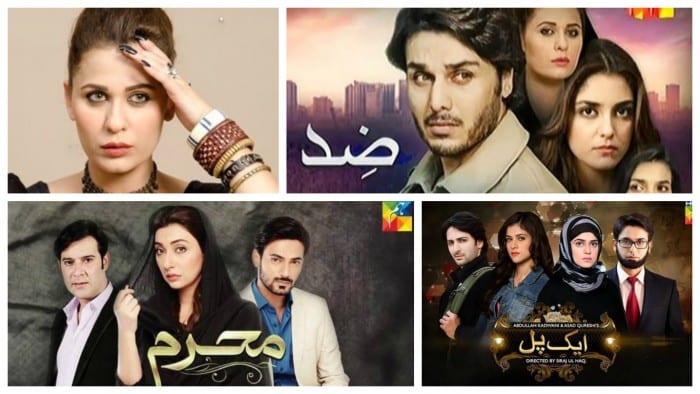 ARY Digital started the year 2015 with plays like Chup Raho, Mein Bushra, Doosri Biwi and Goya among others. All these dramas started in 2014 but they were still on air and being watched by the viewers in the year 2015. All these dramas had one thing in common – they started off as engaging plays but after a few episodes all these dramas went downhill and by the time they ended the viewers were happy to see them coming to an end!! ARY set new standards in terms of stretching dramas to a point that a lot of people stopped watching ARY's dramas altogether. The characters and the story did not even make much sense by the time these dramas ended. Chup Raho was promoted as the most watched play of the season by ARY but it got nothing but criticism from the viewers.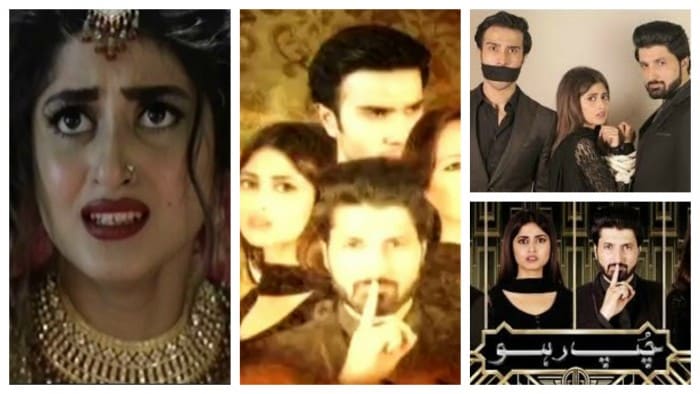 Goya was shifted to 9 pm slot few weeks after it went on air and it was replaced by drama serial Dil Nahin Manta, the only attraction of the play Mein Bushra was Bushra's character which was turned into another one of those bechari heroines after a few episodes and Doosri Biwi was literally just another Doosri Biwi play which made a mockery of marriage. Dil Nahin Manta and Nazdeekiyan were two more plays that aired in the first season and they don't even deserve a mention here.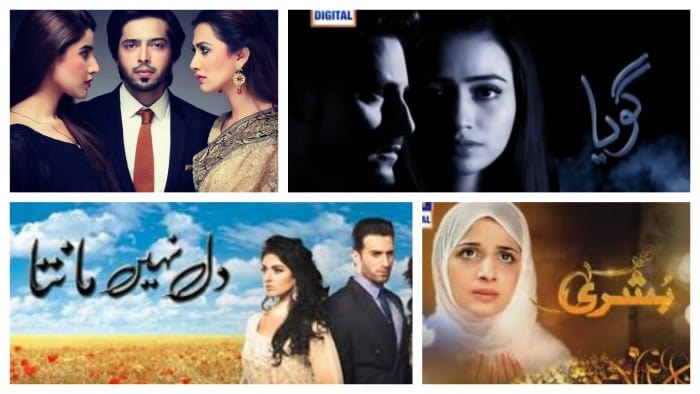 In the first season, HUM definitely took the lead with Digest Writer and Sadqay Tumhare. Both these dramas were appreciated by the viewers and were the most talked about dramas of the first season. ARY Digital was discussed mostly by the viewers for the twisted story lines and the way in which the dramas on ARY were stretched beyond limit.

Second season of the year started with brand new dramas on HUM like Alvida, Diyar-e-Dil, Jugnoo, Mol, Karb and Kitna Satatay Ho. Diyar-e-Dil was undoubtedly the biggest hit of this season, it was liked by many because it was a complete package. It proved to be one of those rare dramas which the viewers remember for a long time.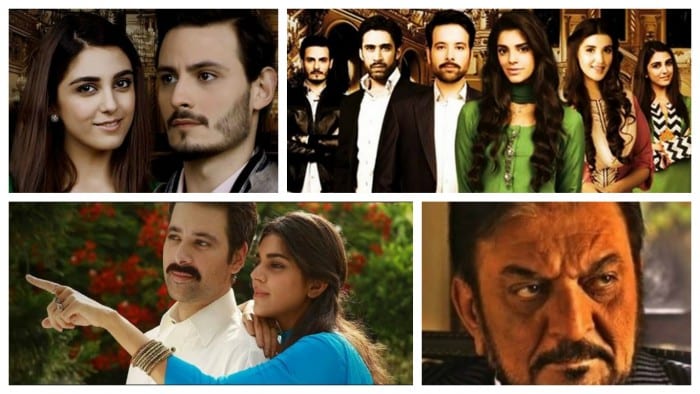 Alvida was enticing and it brought the Dil-e-Muztar jodi back on screen therefore it was followed by many. It also marked the comeback of Naveen Waqar in dramas and was fast paced. Jugnoo was enjoyed by those people who wanted to see something different and Mol also was considered a popular drama. Karb and Kitna Satatay Ho didn't get a lot of popularity but they didn't go unnoticed either.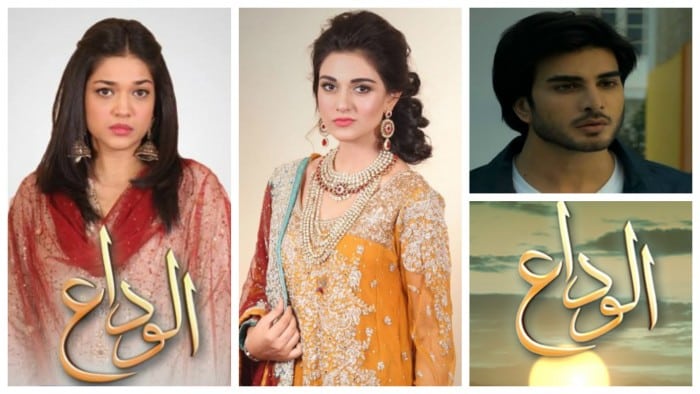 Mohabbat Aag Si and Muqaddas were also popular although they aired at 9pm. The strategy of showing enticing dramas which aired more than once a week worked for HUM for the 9pm slot.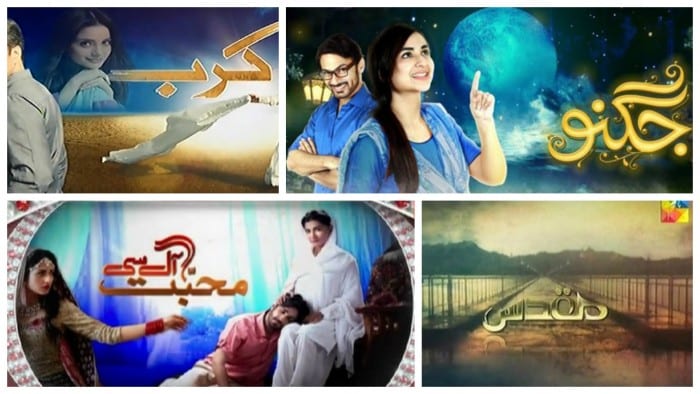 The dramas that aired on ARY in the second season were Meray Dard Ki Tujhe kya Khabar, Zinda Dargour, Tere Dar Par, Aitraz, Mumkin and Daraar. Some of these plays are still on air because the plays on ARY end only when the producers are very sure that they got their money's worth!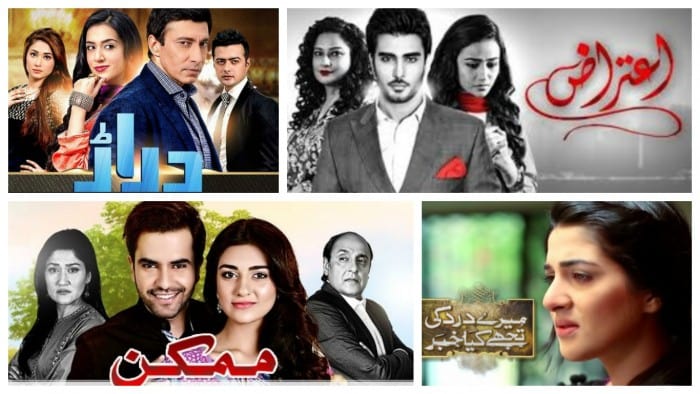 None of the dramas which aired on ARY in the second season were popular among the viewers. They did not even boast of a star cast and the only drama Aitraz which had a star cast had a very weak storyline. Mumkin and Meray Dard Ki Tujhe Kya Khabar were followed by the viewers but they couldn't pass as dramas which were hits. HUM, on the other hand gave the biggest hit of the season and the year in this season. It also showed a couple of dramas which were definitely a lot better than the dramas ARY Digital showed therefore clearly HUM was the winner in the second season as well.
There has been a complete and utter disregard of viewers' choice by ARY this year. The fact that the biggest hit of last year Pyare Afzal was replaced by a drama like Chup Raho pretty much says it all!

HUM was a clear winner this year not because it gave a lot of quality dramas to its viewers to watch but only because it gave a handful of quality dramas which were in every way much better than anything which ARY had to offer. Diyar-e-Dil was the biggest accomplishment of HUM this year. There is a lot of room for improvement however because the promos of the latest dramas on HUM TV clearly suggest that HUM is all set to take the bechari aurat route too!! Also plays like Sangat and Gul-e-Rana are following in the footpath of drama serial Chup Raho, which people probably watched out of curiosity but was most definitely not a favorite. Viewers still have huge expectations from HUM and hope that they will deliver this year. There was a time when plays like Vasl, Dastan, Qaid-e-tanhai, Mastana Mahi, Meera Naseeb. Pani Jaisa Pyar, Mein Abdul Qadir Hoon, Maat and Hamsafar all went on air within a span of only 2 years. And HUM TV's "average" dramas in these two years were plays like Parsa, Meray Qatil Meray Dildar and Sanjha.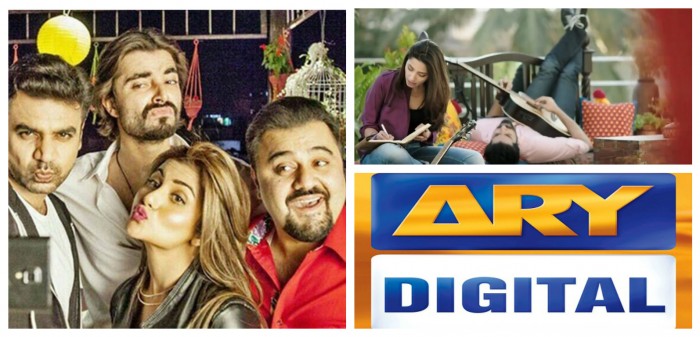 ARY Digital definitely delivered when it came to revival of cinema in Pakistan but failed miserably in giving its viewers quality dramas to watch. Jawani Phir Nahi Aani was the biggest hit of all times and Ho Mann Jahan is already making waves as the most awaited film of the year 2016.
Do share your thoughts about the dramas you watched in 2015. Do you agree that HUM was a clear winner this year?
Fatima Awan