Popularity and acceptance of Indian entertainment content in Pakistan is an open and proven fact. Regardless of the political situation among Pakistan and neighboring India, Bollywood films have continued their acceptance among Pakistani film viewers and cine-goers.
Nearly all Pakistani news, sports and entertainment television channels give special coverage to Indian content comprising of Bollywood films, Bollywood award shows, Indian television dramas, reality shows. One name which clearly stands tall in this rat race is Geo Network, which started its operation in 2002 and became one of the earliest satellite news and entertainment channel of Pakistan.
Geo's news channel Geo News gives priority coverage to Bollywood and Indian entertainment industry in all its news bulletins. Geo's primary entertainment channel Geo Entertainment also reserves prime time slots to Indian content especially on weekends it airs Indian films and award shows. Not contented with all this, perhaps with the urges to promote Indian content even further Geo's secondary entertainment channel Geo Kahani is specifically reserved for Indian content. In 24 hours of transmission, nearly 16 hours daily are reserved for Indian dramas, where the only Pakistani program of Geo Kahani is the morning show Subhe Pakistan hosted by Aamir Liaqut Hussain. Geo Kahani also airs Hollywood films on the weekends dubbed in Hindi.Geo Super the only private sports channel of Pakistan is also not behind as it airs India's sports events like Indian Premier League. Geo's film Distribution company Geo Films is a leading distributor of Indian Bollywood films in Pakistan.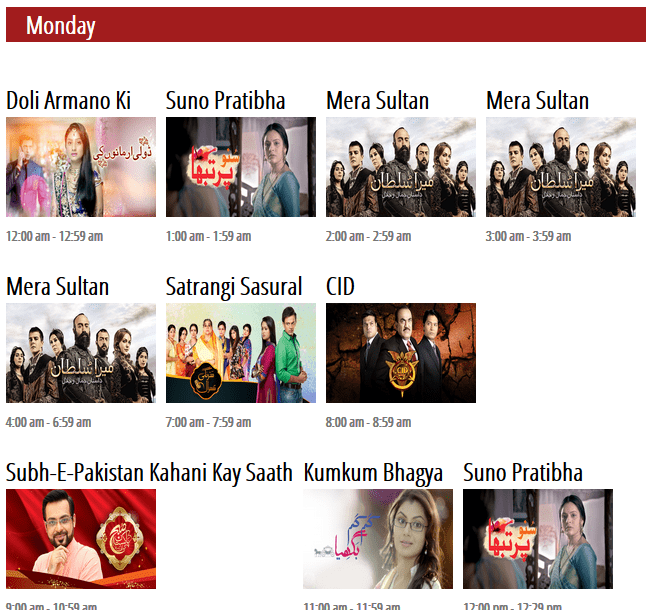 Following the same urge, few years Geo Tv also launched an initiative of Aman Ki Asha (also known as Aman Ka Tamasha) to promote relations with India. Any independent study of Pakistani electronic media will place Geo Tv on the top spot when it comes to promoting Indian content.
When your institution has played a leading part in promoting a trend, then it feels really awkward when any anchor person of Geo Tv criticizes others for promoting Indian content. It is like the famous proverb Pot Calling the Kettle Black.
Just recently two of Geo Tv's leading anchor criticized the trend of promoting Indian content by Pakistani media. The first one among them is renowned journalist and anchor Talat Hussain who in his show Naya Pakistan on Geo News critcised Shaista Lodhi (of entertainment channel Hum Sitaray) and Saahir Lodhi (of news channel Samaa Tv) upon promoting Bollywood's film Dilwale. One wonders have Talat Hussain ever watched the channels of the media group he is associated with, if he had how come he never questioned Geo Tv over it, never voiced over it in his program Naya Pakistan. If he feels Pakistan is being culturally invaded by India, then why not name the biggest player of this field which is his own channel.
http://www.dailymotion.com/video/x3im2y2_talat-hussain-bashing-shaista-lodhi_news
The second one in the list is the former President of Geo Entertainment, Aamir Liaqut Hussain (ALH) who resigned from his post in protest to the policies of his own channel. ALH was not happy when the news readers of Geo News appeared wearing the uniform of Army Public School (APS) on 16th December 2016. ALH counted this act derogatory towards the martyrs of APS, one of his concern was that the news readers were reading the Indian news while wearing the APS uniform. Though ALH has resigned from the post of the President of Geo Entertainment, he will continue to do the morning show Subhe Pakistan on the same channel Geo Kahani which currently is the only Pakistani content on this channel which otherwise is reserved for Indian content. So if Indian news was a concern, than what about the excessive 16 hours of daily Indian content on Geo Kahani

Again,another example of the double standards that our famous television anchors are known for. Time and again we see such gimmicks from our anchor persons which sounds right but lack substance as their own channels seldom adheres to such rants. Reforms begins from your home, so if our anchors are so much concerned on issues like promotion of Indian content or cultural invasion of India then its better to revise the policy of their own channel along with pointing to others like Pot calling the kettle black. If not then please keep your rants to yourself as we already have enough of such double standards in our society.
Rashid Nazir Ali