Mohammad Amir's Mehndi function was held yesterday. Mohammad Amir got married to Narjis who he has known for a long time. She is an advocate who supported her when he was in UK. While giving the interview Mohammad Amir looked very happy.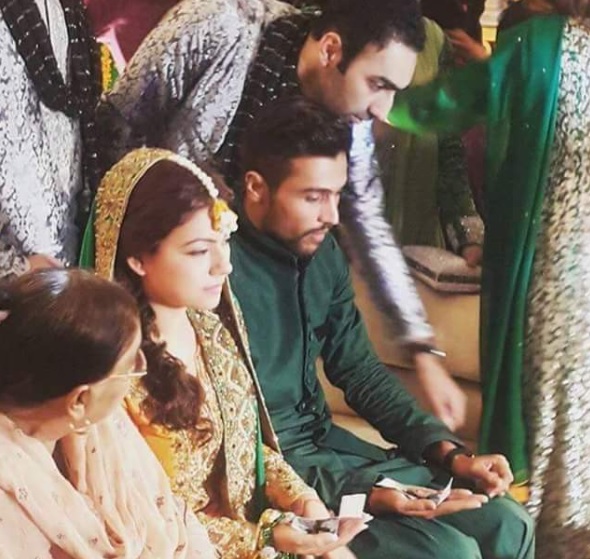 He shared that his wife had supported him when he was going through a difficult time. He said,
"I feel a sense of responsibility now because I know that my life has completely changed now. I hope that I can manage everything well."
He also requested everyone to pray for them. Narjis is based in UK and that is where she met Mohammad Amir when he was there. Mohammad Amir said that he was going to stay in Pakistan.
"We have a home in UK and Pakistan both now.