Momal Sheikh's Mother & Sonya Hussyn got emotional in GMP Shan-e-Suhoor when Momal revealed about being a broken family child. Momal Sheikh is a beautiful Pakistani actress and the daughter of famous actor Javed Sheikh . Recently , Momal appeared in GMP Shan-e-Suhoor with her mother.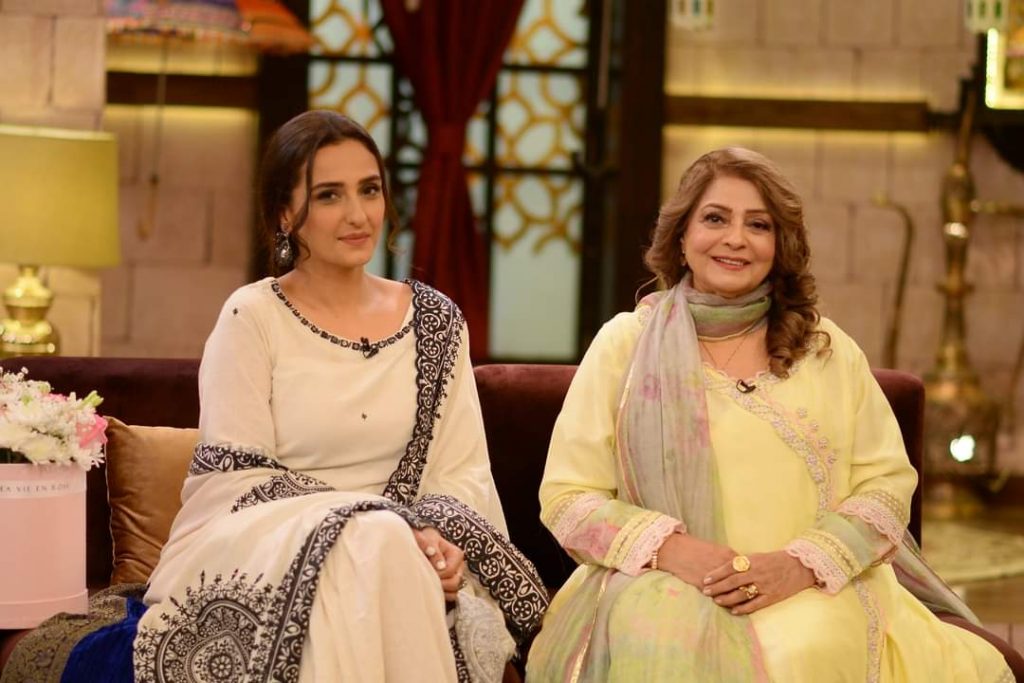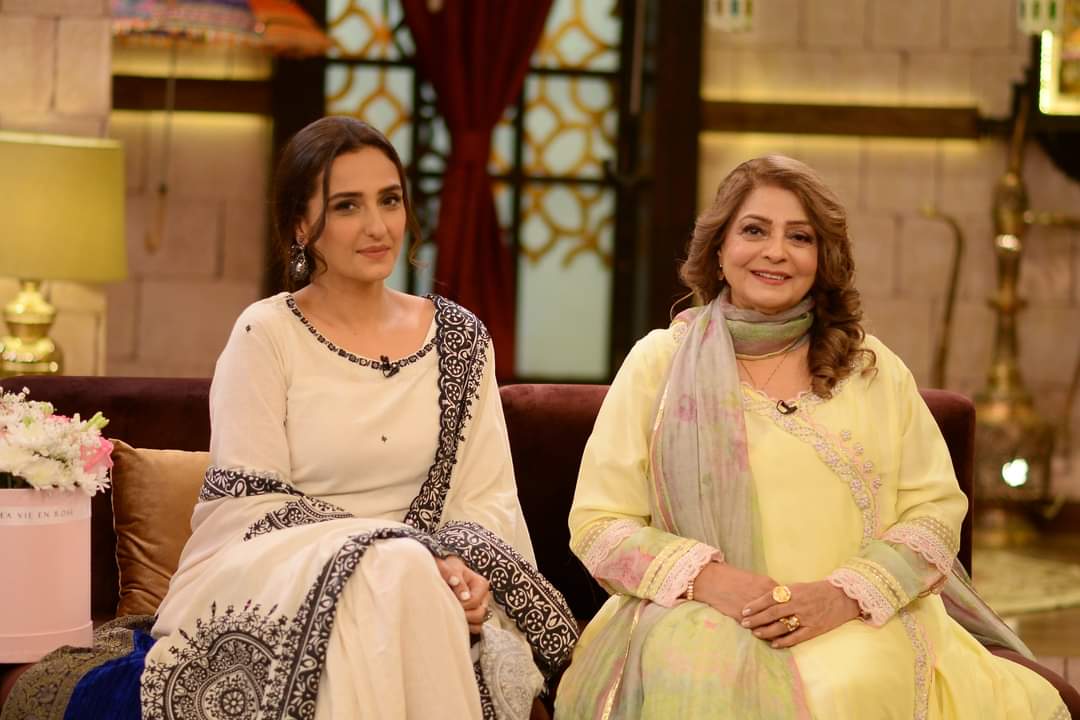 In show , Momal talked about the hard time they had to go through as a broken family . She said , " In our childhood we only used to hear what people used to talk about our father and his second and third marriages".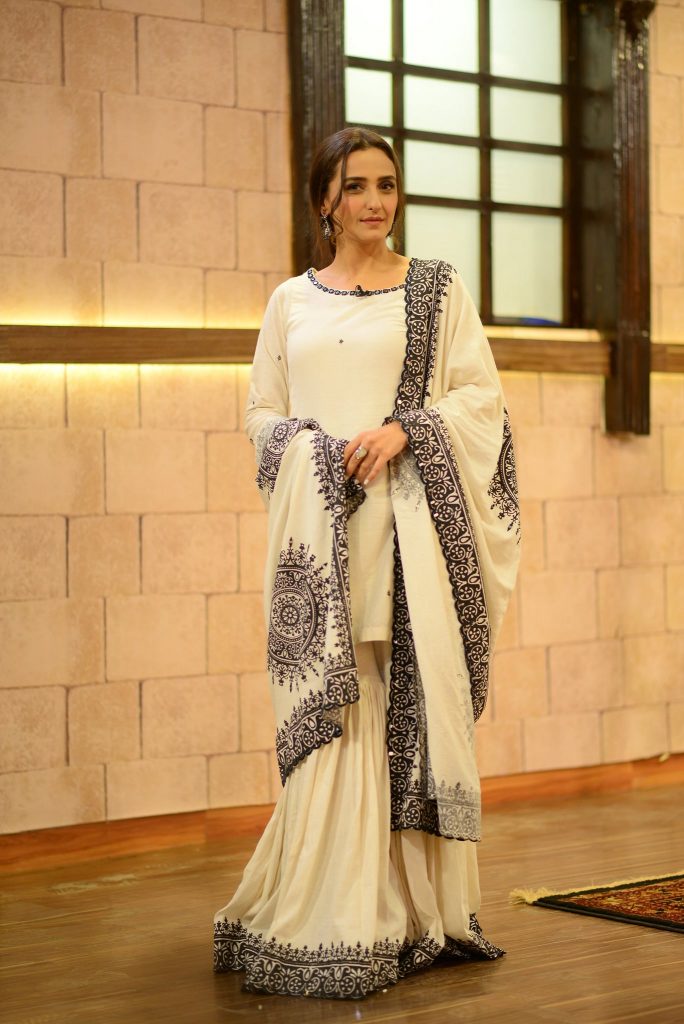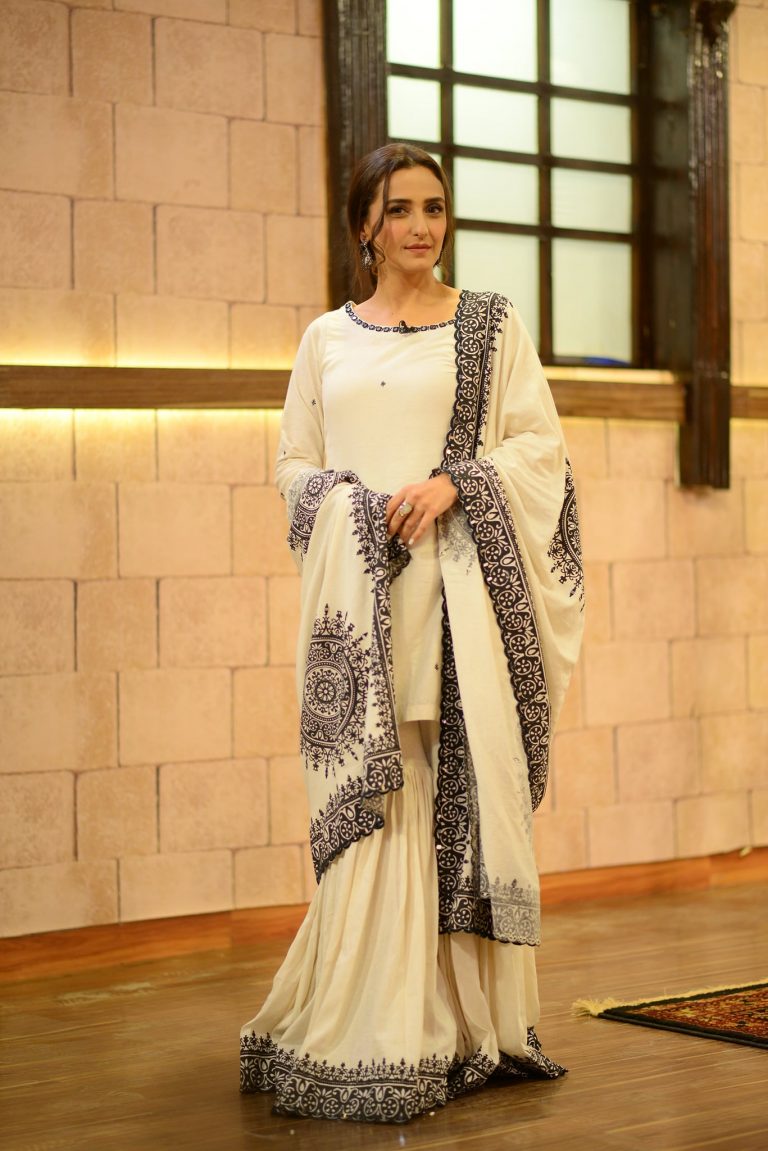 " Despite separation , our mother always kept us close to our father and his close relatives, oftentimes, people ruthlessly used to say to us that they haven't heard our mother's name , also that our father is married to someone else , our mother never told these things to us ", Momal kept on saying .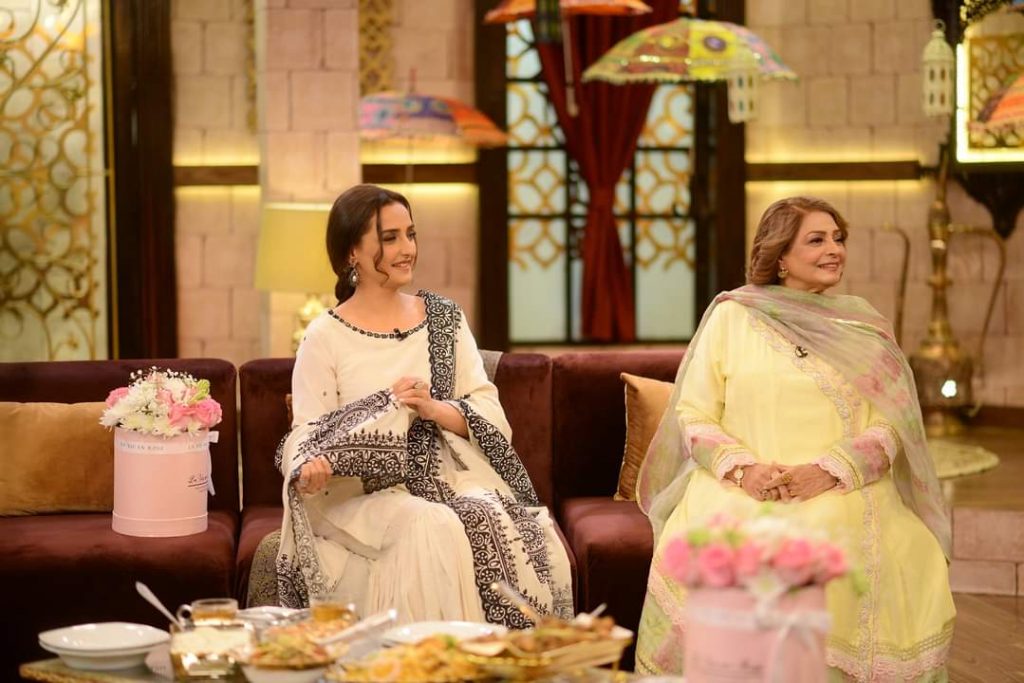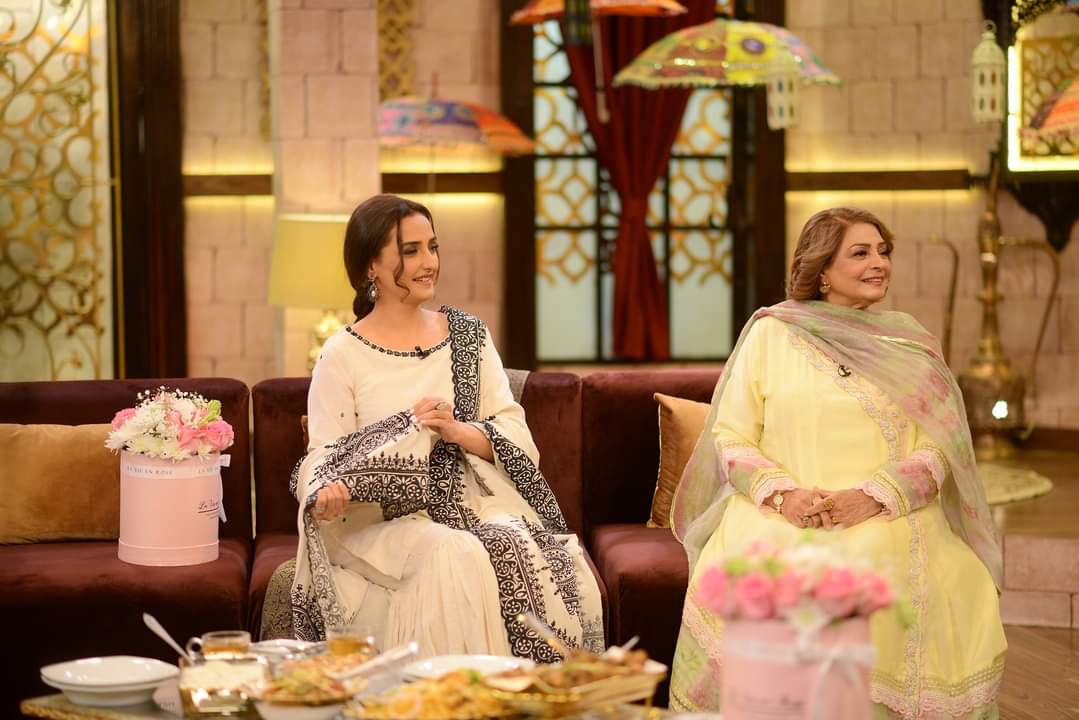 Momal further said , " We were always taught to love our father's family by our mother , she always kept us connected with our father's family ,she was such a strong woman , she made us strong but now she has become a little emotional and sensitive "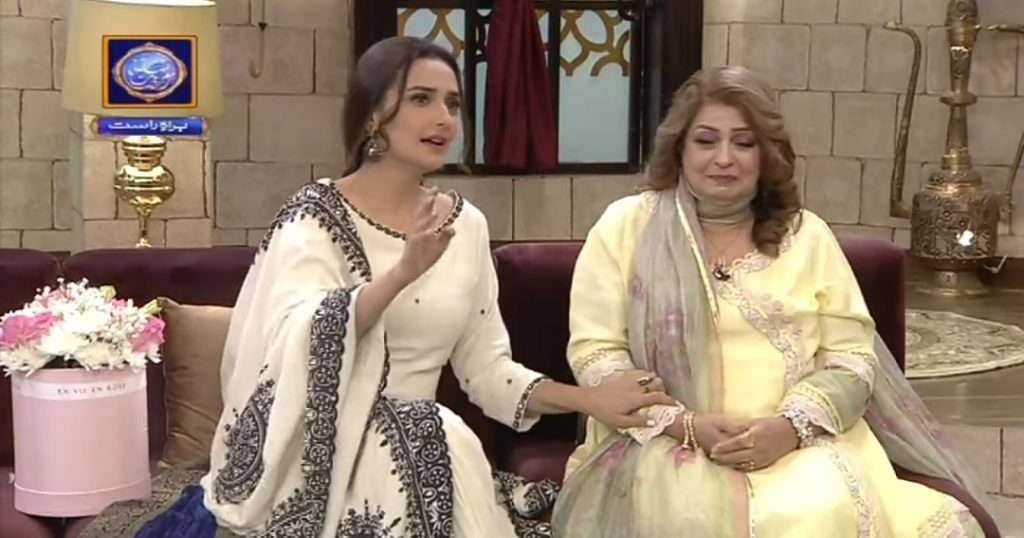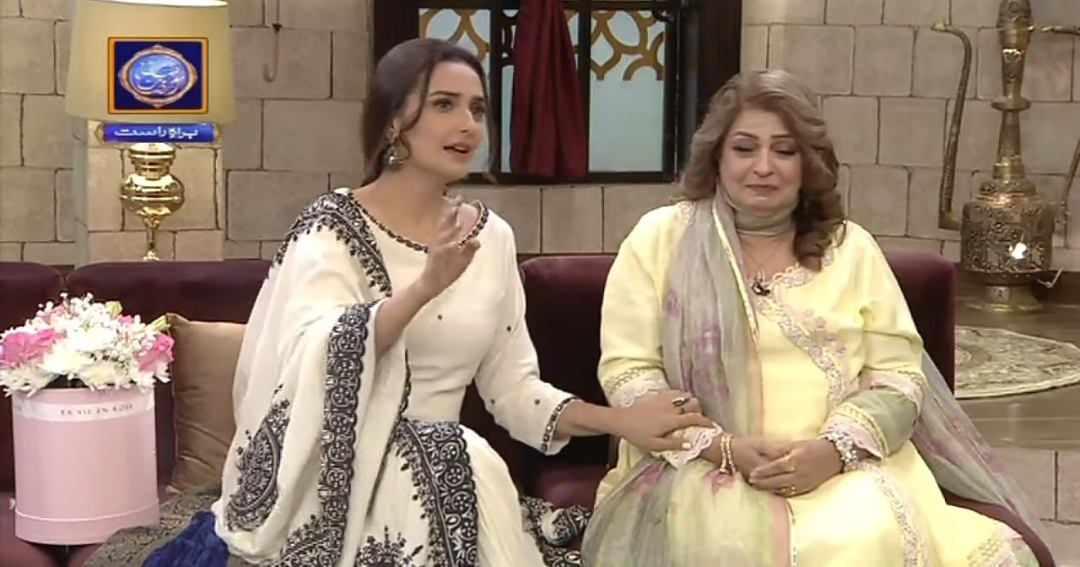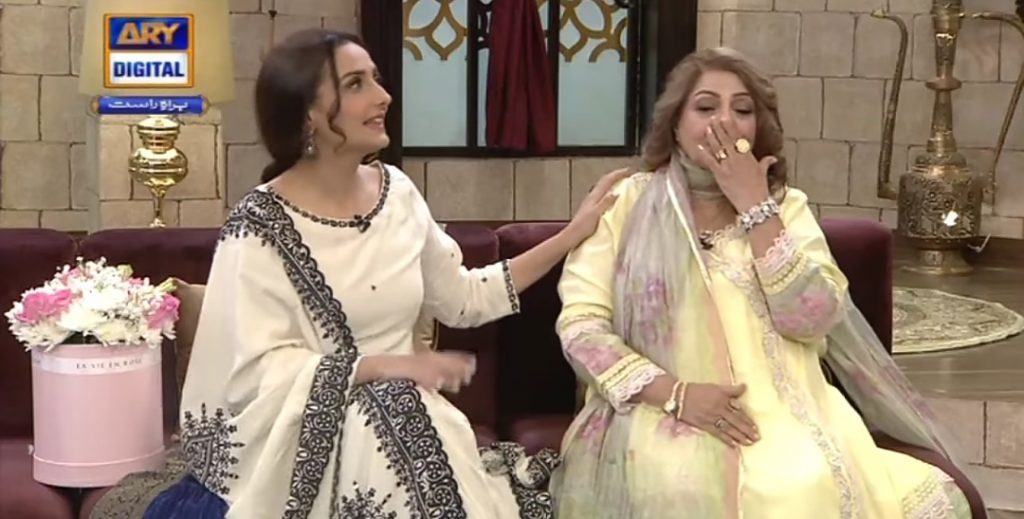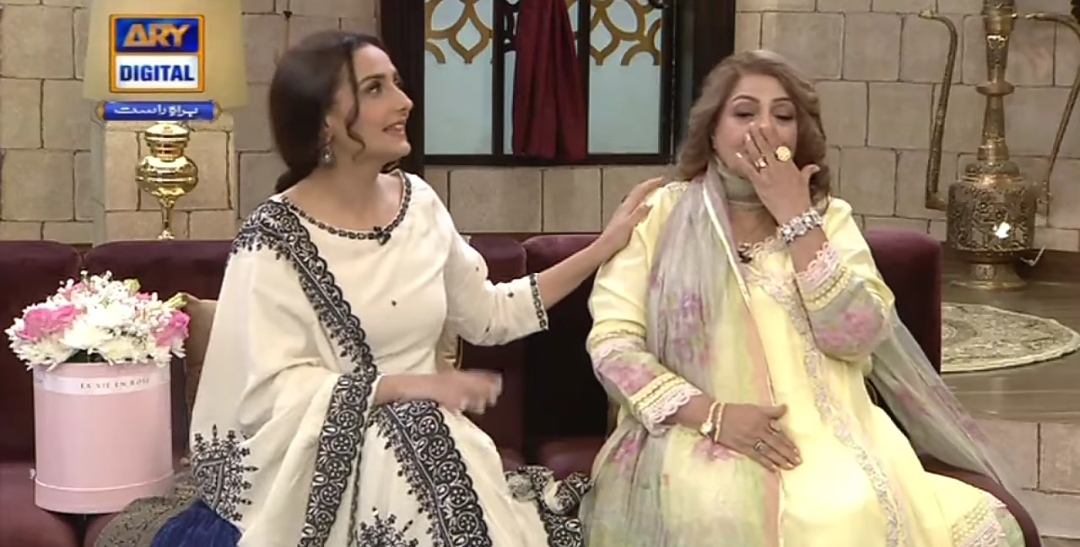 Momal's mother burst into tears while listening about her sacrifices for her family.
Momal's mother said , "I always did this for my self" , she started crying while saying this as well.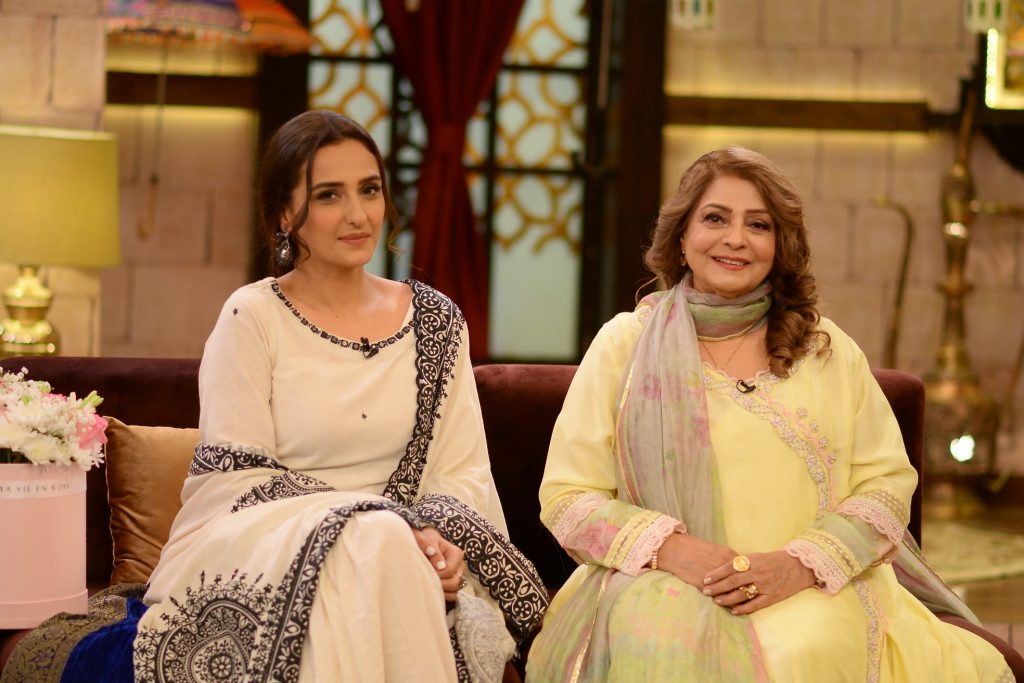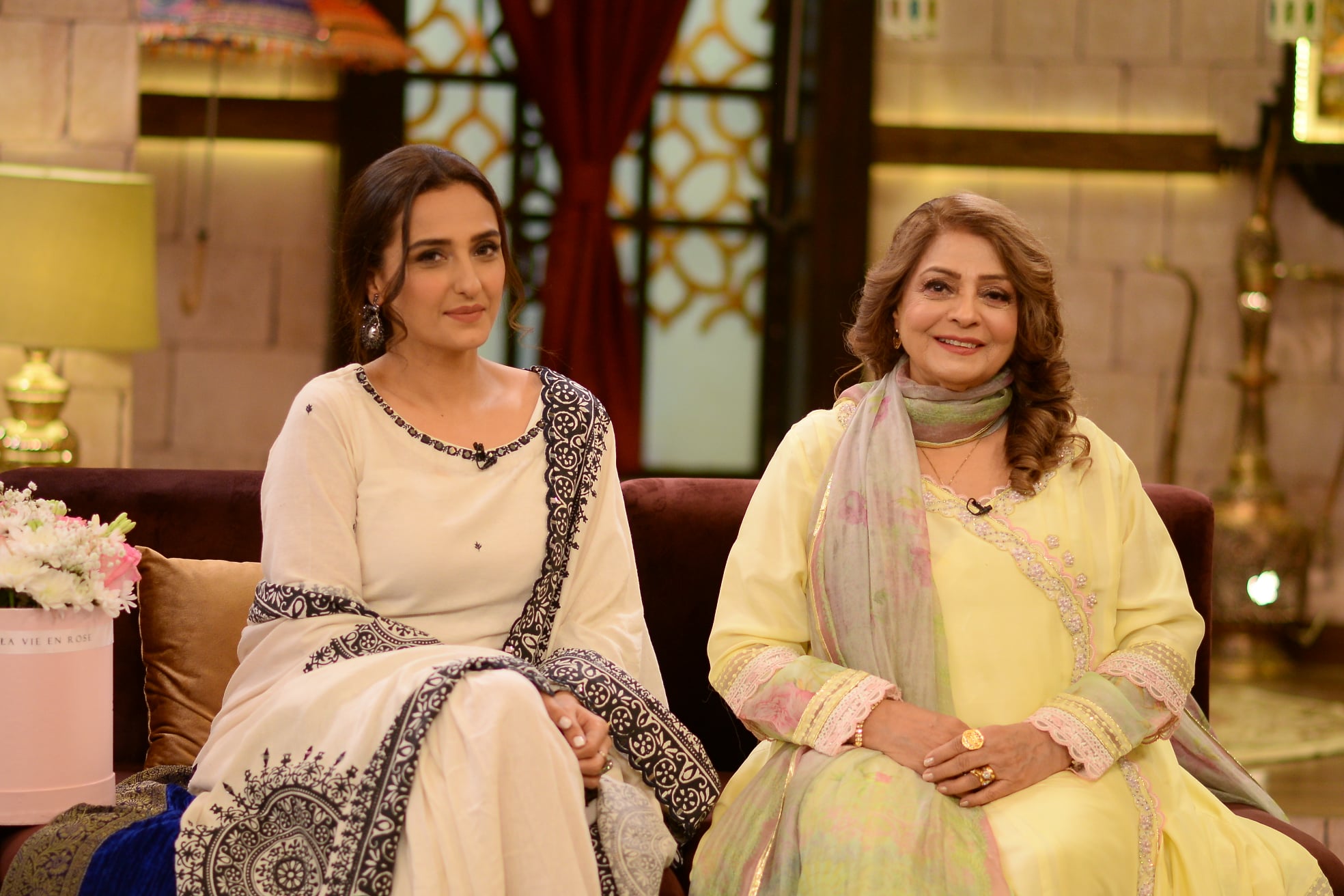 Momal said , " she loved my father Javed Sheikh despite his affairs and marriages and even after divorce and I often ask her what kind of love is this ? "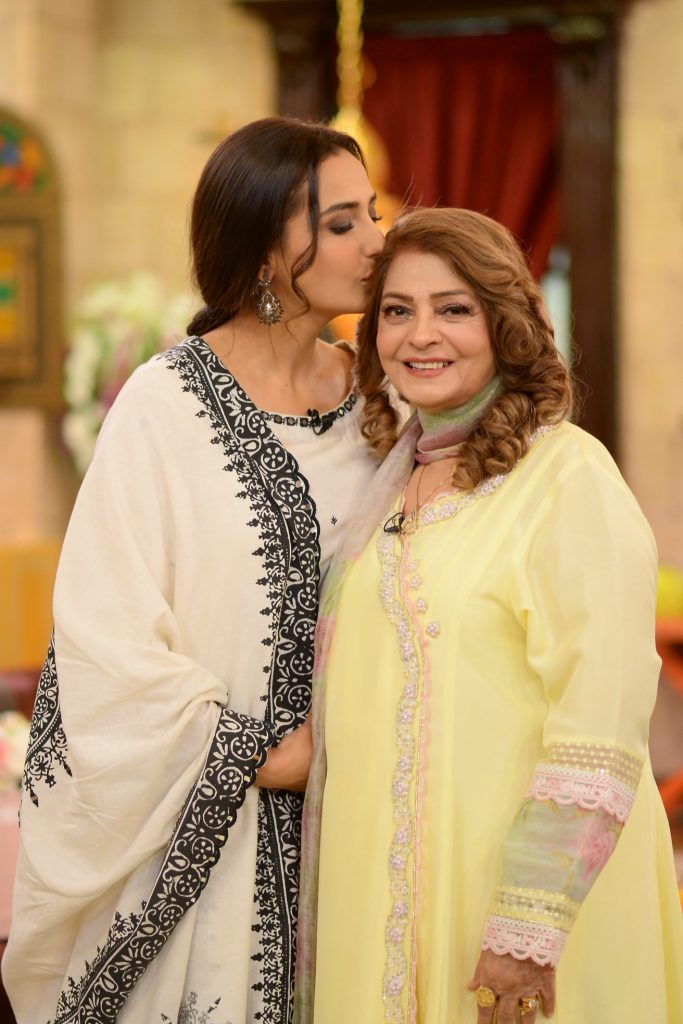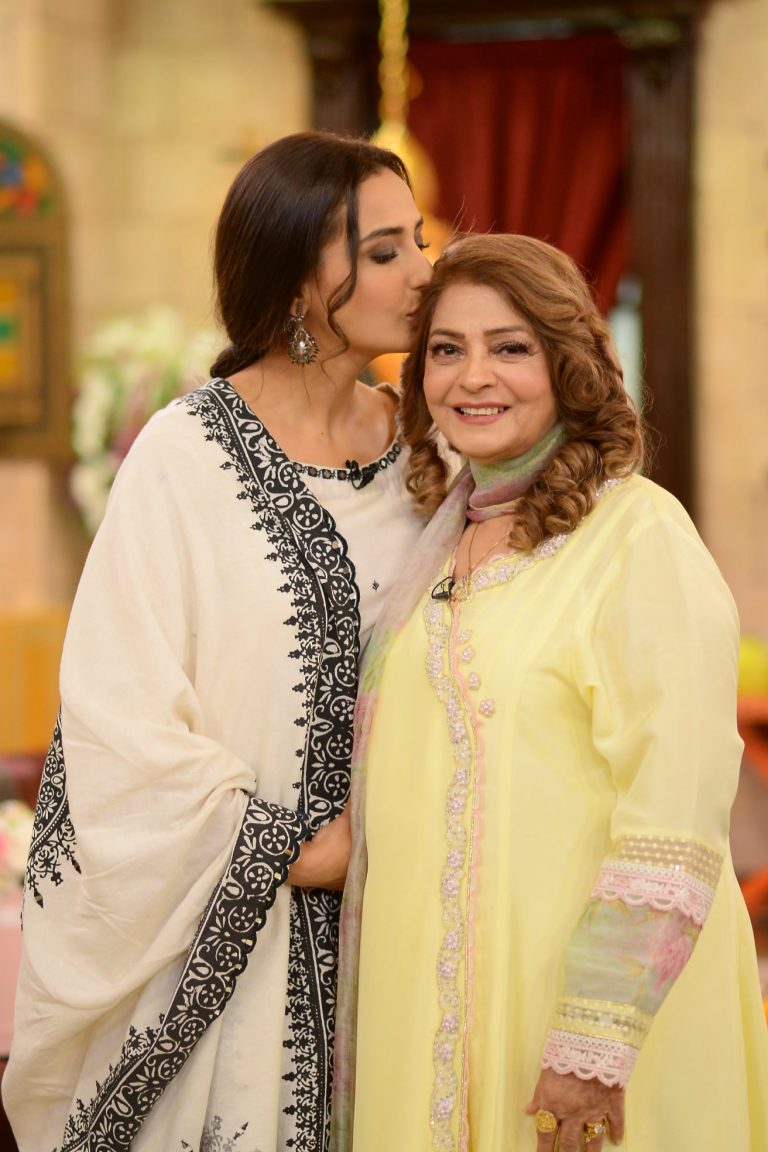 Momal said , "we never lived with father but when I was getting married , I asked him to come home, I said ,'come otherwise I am not going to marry' " . The whole narration by Momal made Sonya Hussyn teary as well , Sonya came and hugged Momal's mother for a while.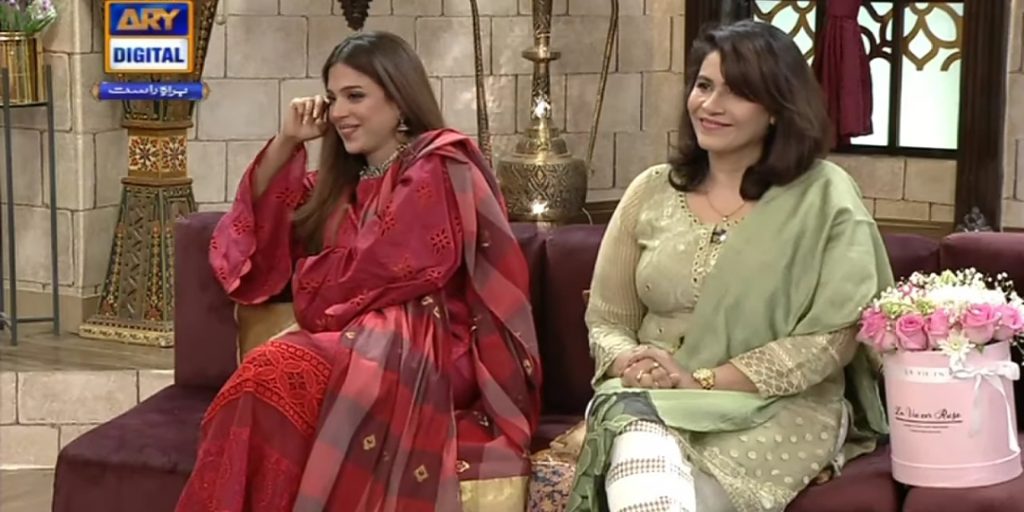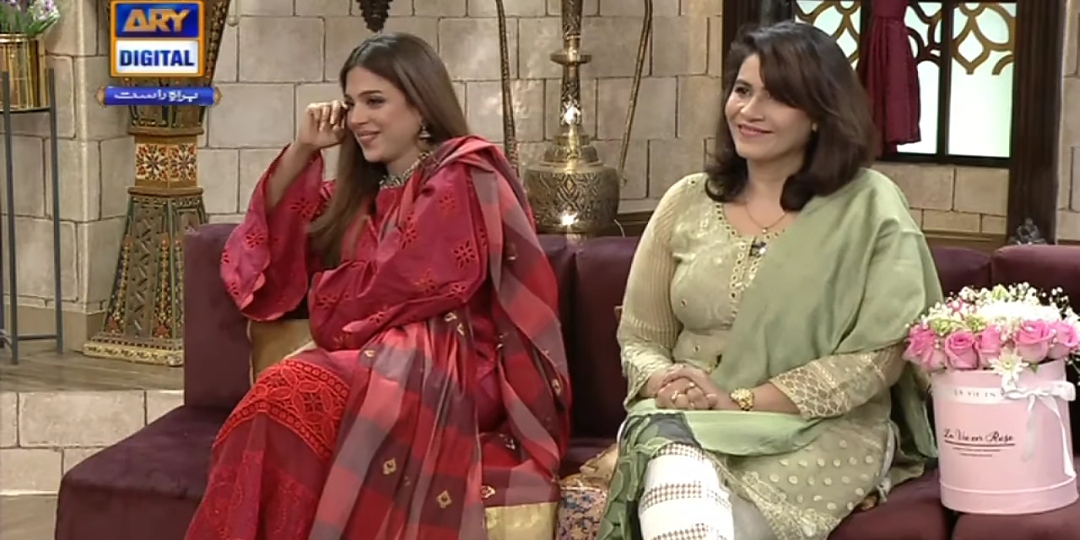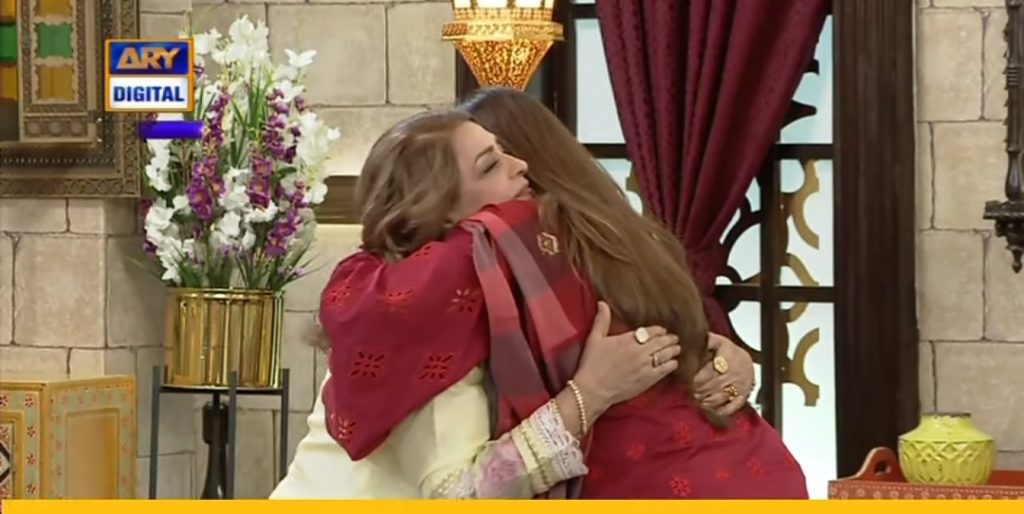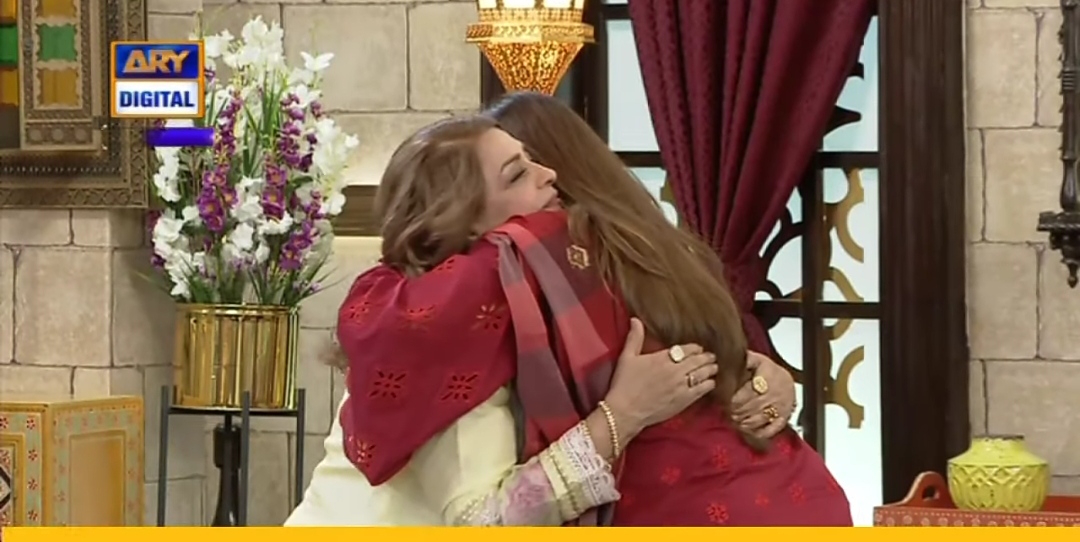 Here is the emotional video for you guys.