Momal Sheikh is a talented and beautiful Pakistani actress who has performed in many hit drama serials including Mujhey Khuda Pey Yaqeen Hay, Jaal, Mushk and Dil E Momin. Currently, Momal's drama serial Darrar along with Syed Jibran became talk of the town and fans praised her acting skills.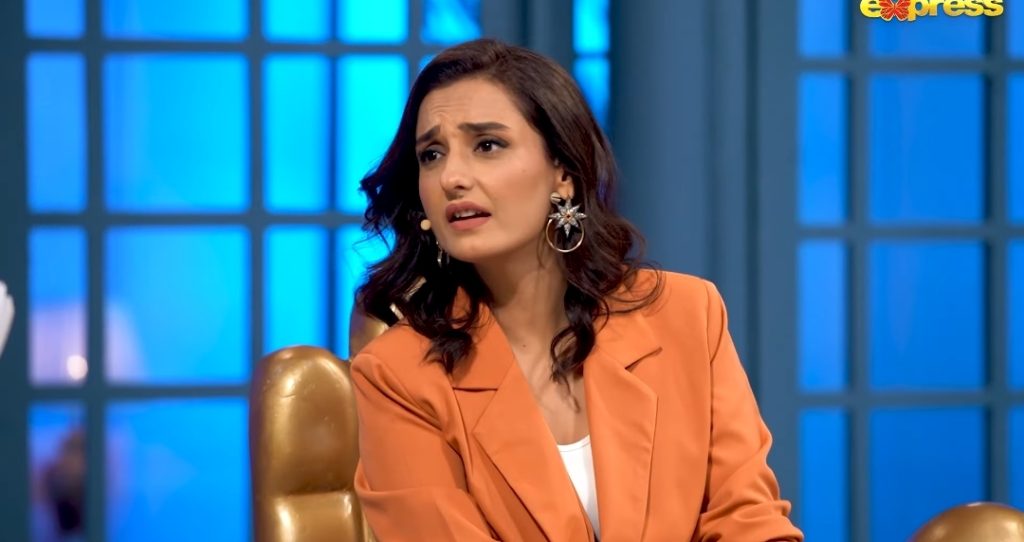 Recently, Momal Sheikh appeared in Express TV's show The Talk Talk Show with Hassan Choudary. In the show, she gave her opinion about Behroze Sabzwari's statement about women wearing tight clothes. She said, "it is his point of view, maybe it was something he observed while he was coming to the interview and he expressed his thoughts, Maybe it was something which stuck in his mind and he wanted to talk about it, whenever we come to the show we don't talk the scripted things, we speak our heart out, so I can give him the benefit of doubt, maybe it was something disturbing him, he said it, now people should move on and let it go, and if anything has to be asked it should be from Behroze Sabzwari and not me, talking about the public opinion about dressing she said she can't shape anyone's opinions neither can she change their minds, let it be ,I will do whatever I want, no one should take comments on heart and in the end Public makes you star, here is the link:
It is to be remembered that Behroze Sabzwari said that women on bikes should not wear very tight clothes.