Momina Duraid is the head of MD Productions which is one of the biggest production houses in Pakistan. MD productions is run by the HUM family and Mahira Khan has worked in many of their productions. Hamsafar, Bin Roye, Sadqay Tumhare and now Superstar all have been produced by the same production house.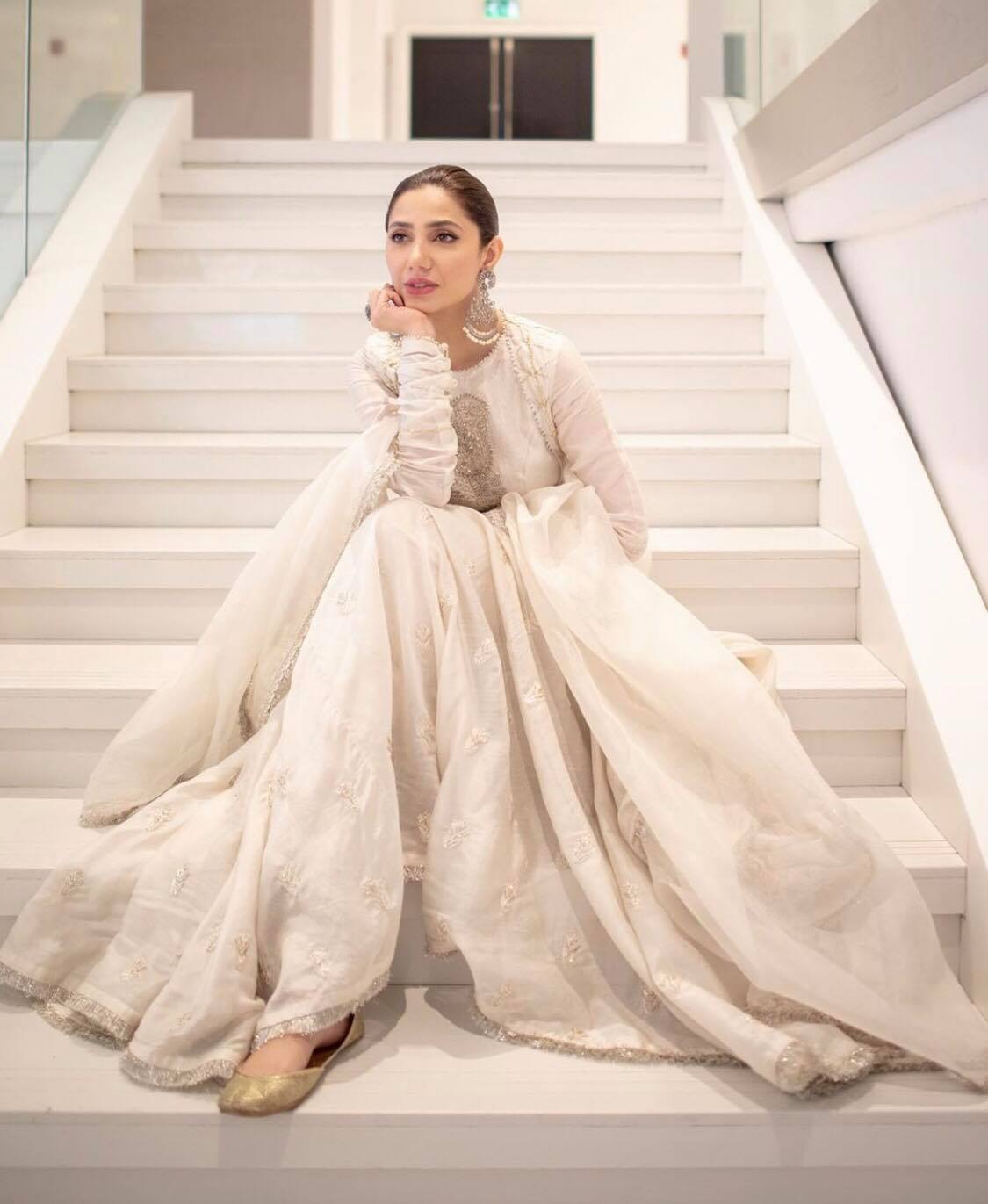 After Firdous Jamal's remarks about Mahira Khan, everyone shared how they felt about the remarks made by him but what Momina Duraid has done is entirely different since she refused to work with the actor and said that he will not be a part of any of MD productions' projects.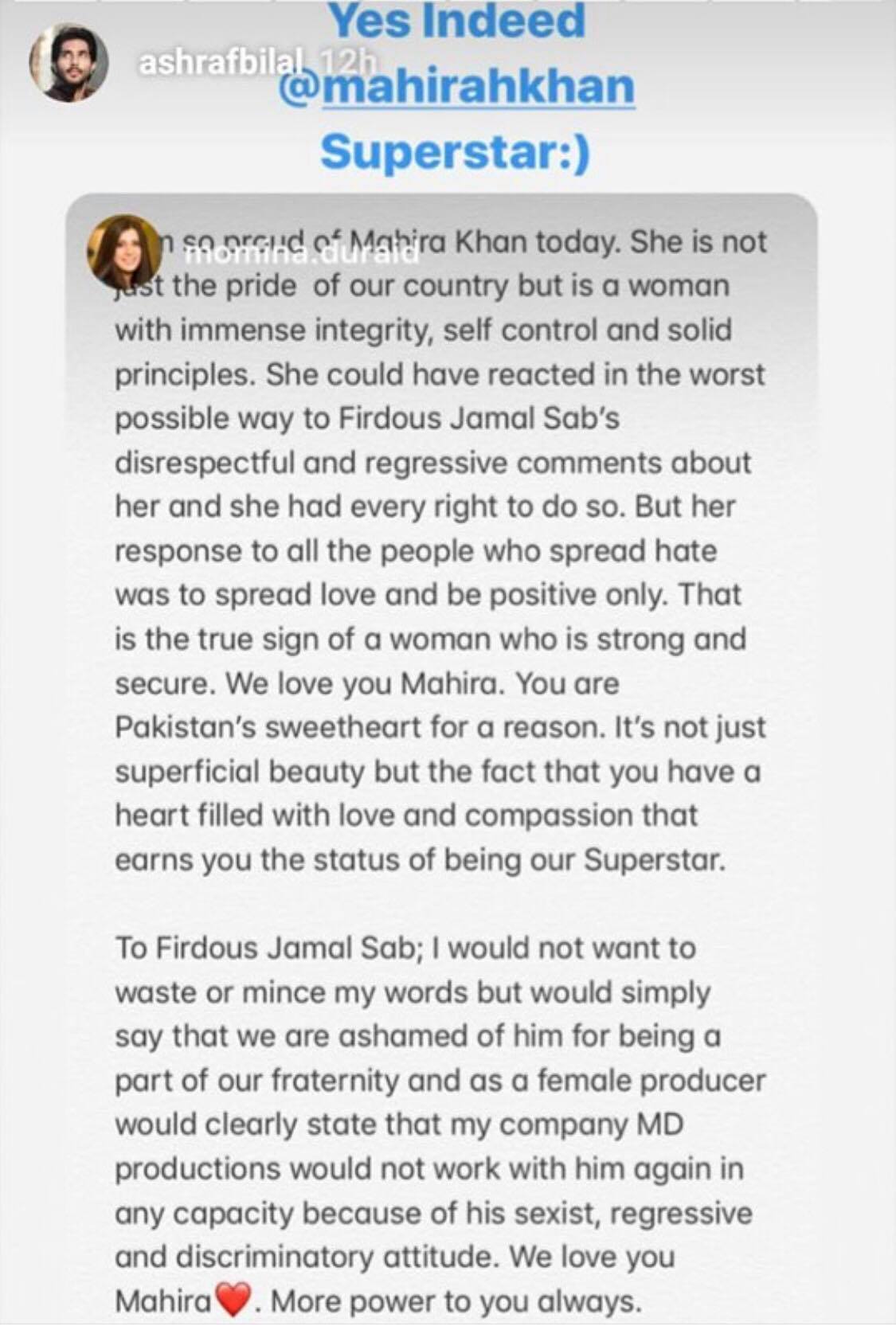 In other words, this is Momina Duraid's way of punishing Firdous Jamal for crossing the boundary. She also commented that as a woman, she was extremely offended by his remarks. She also praised Mahira Khan and clearly suggested that she would side with Mahira Khan without a doubt in this entire scuffle.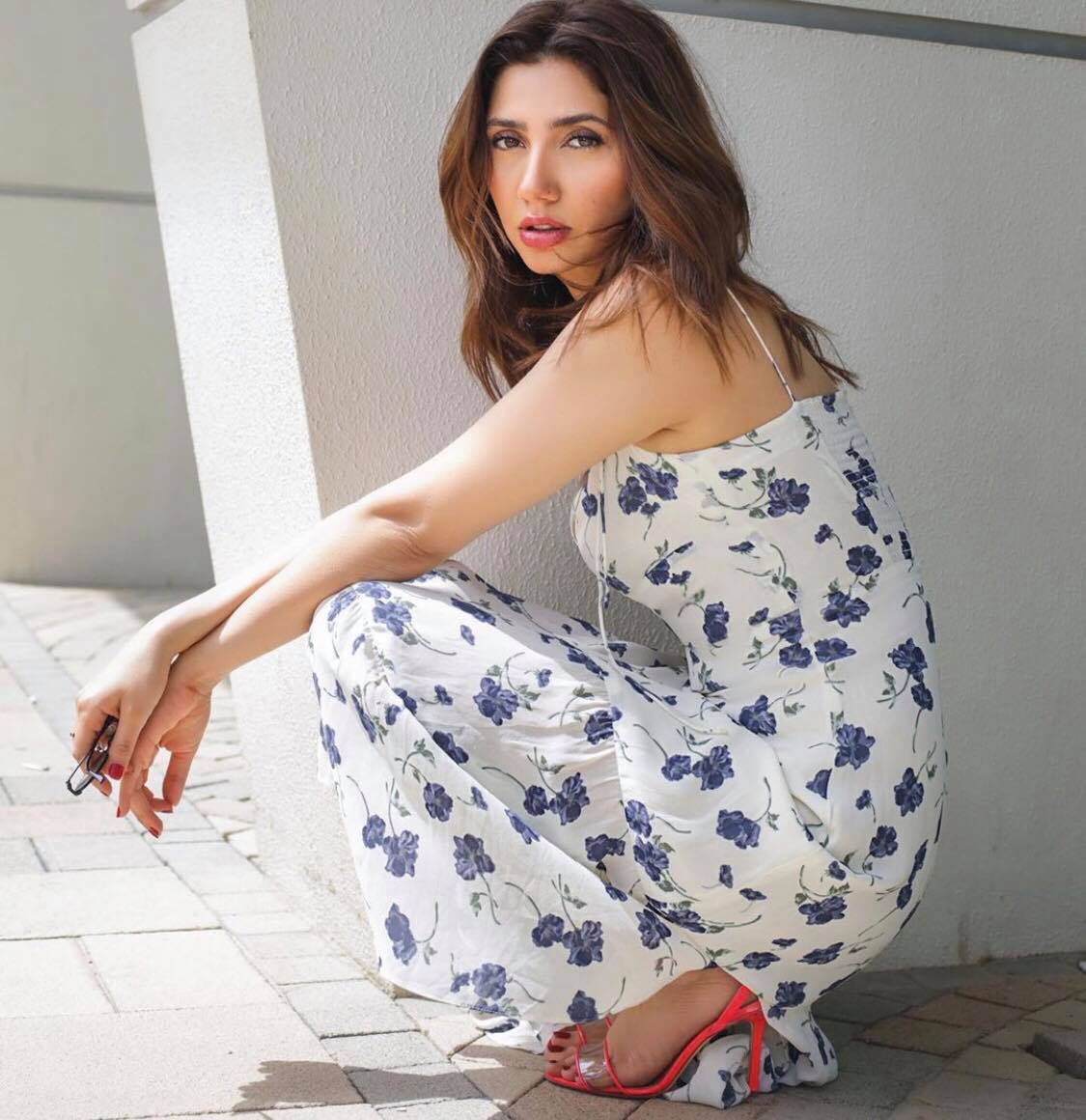 People are wondering if Firdous Jamal is being punished not only for the remarks he made but also for not apologizing. Faysal Qureshi made some remarks too which were not liked by Mahira Khan's fans and colleagues but he later on apologized, gave an explanation so perhaps that's why he is not getting the same backlash.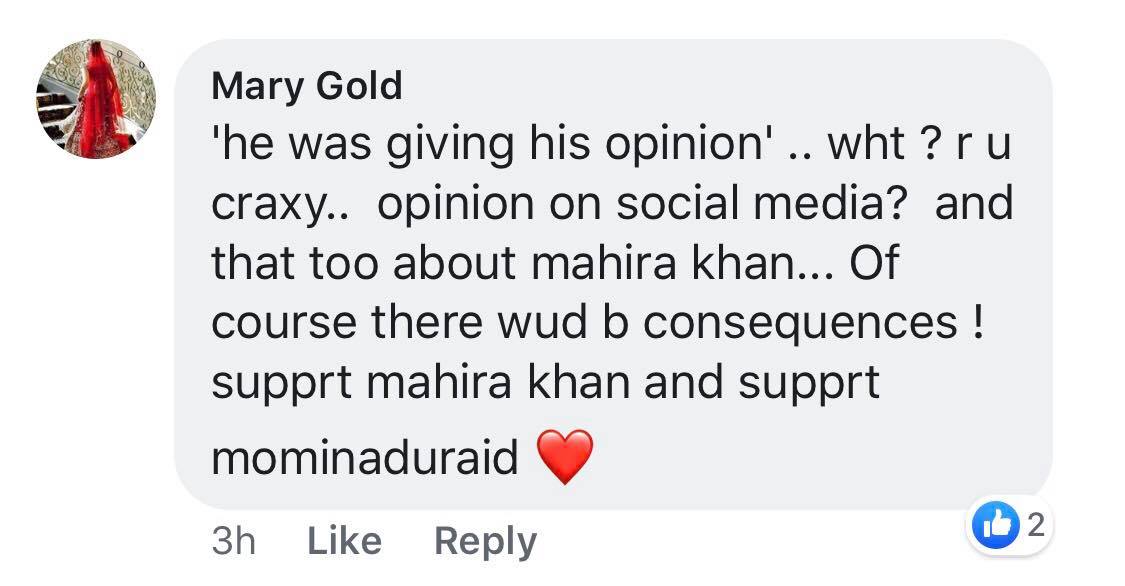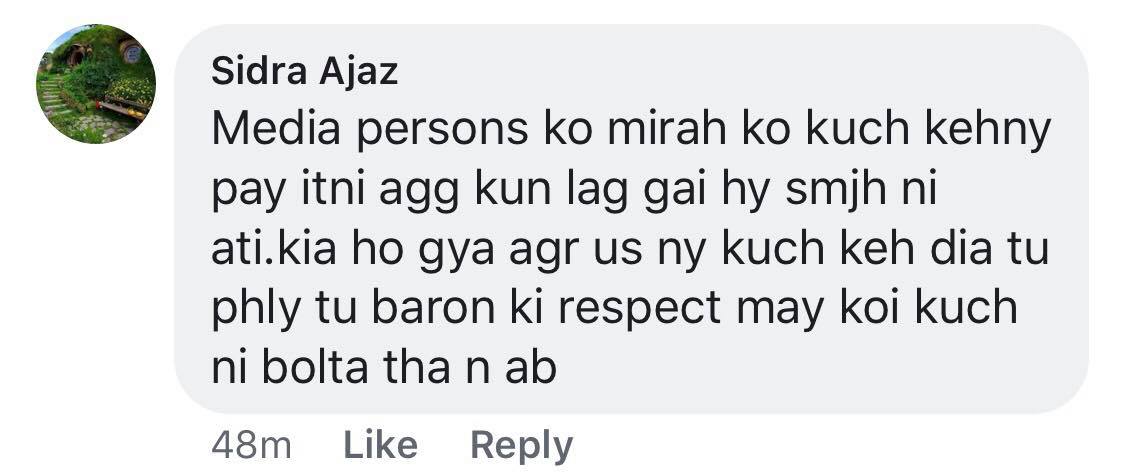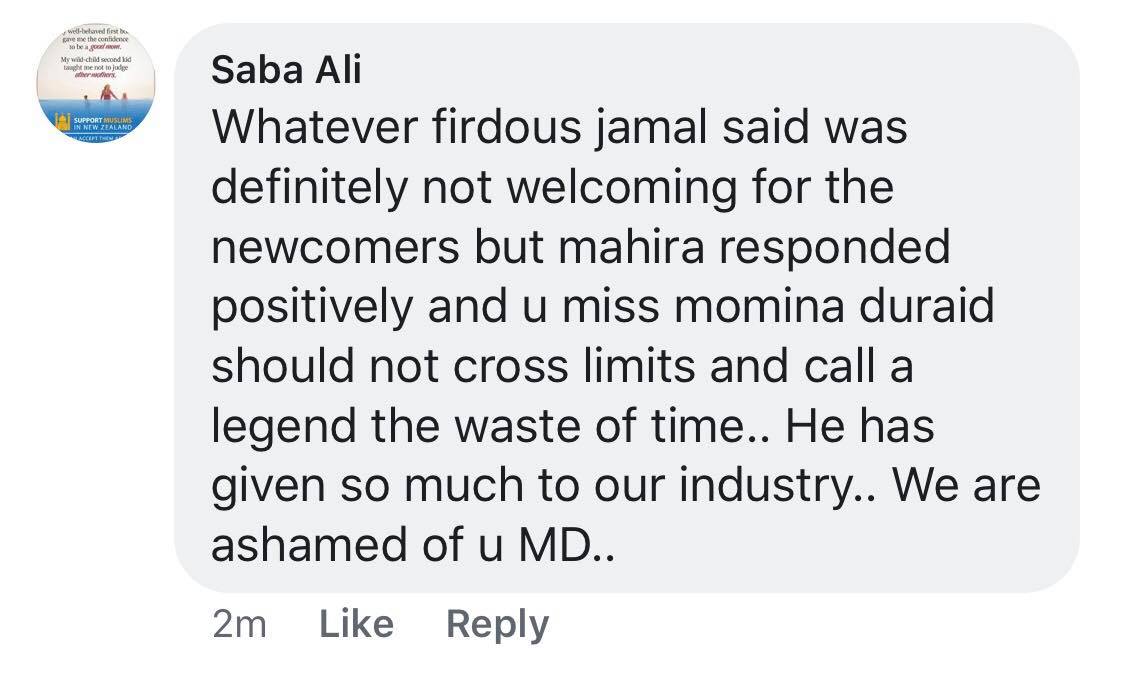 Earlier, Hamza Firdous defended his father's statements and also showed his appreciation for Mahira Khan. He again posted this picture on Instagram with a caption that seniors should be respected.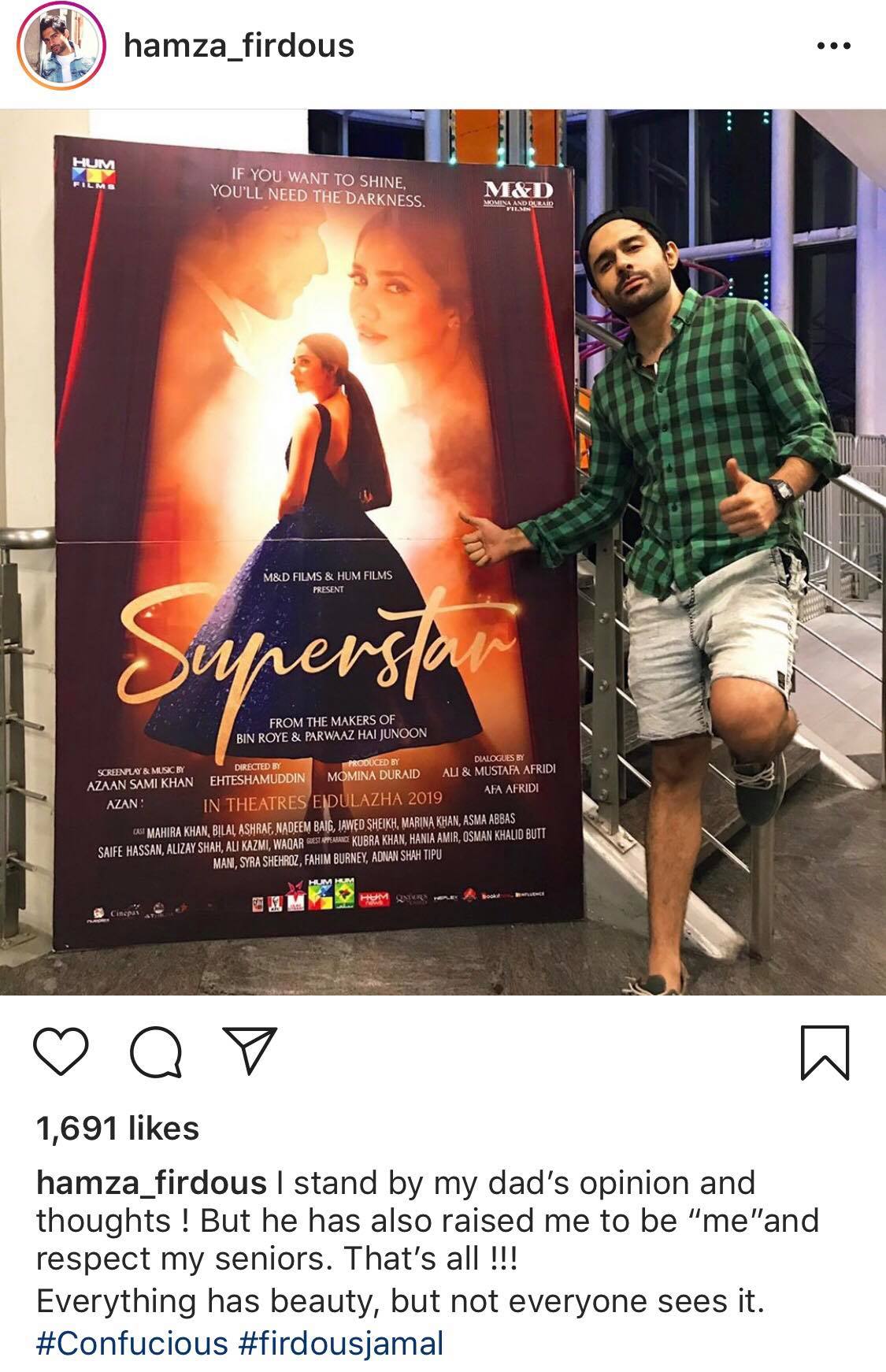 People are angry, they are calling the industry a mafia which will go out of its way to punish someone who does not conform to their standards.