Momina Mustehsan never leaves any stone unturned when it come she to giving her best on Coke Studio. Her song "ghoom taana" one day ago is a trueness epitome of this. The voice of seven girls, with Momina herself leading the vocals transports the listeners somewhere else entirely. The music and composition is by Salman Ahmed.
Before the song aired, Momina posted about how this song is closest to her as it is frees your life and empowers you to live it fully.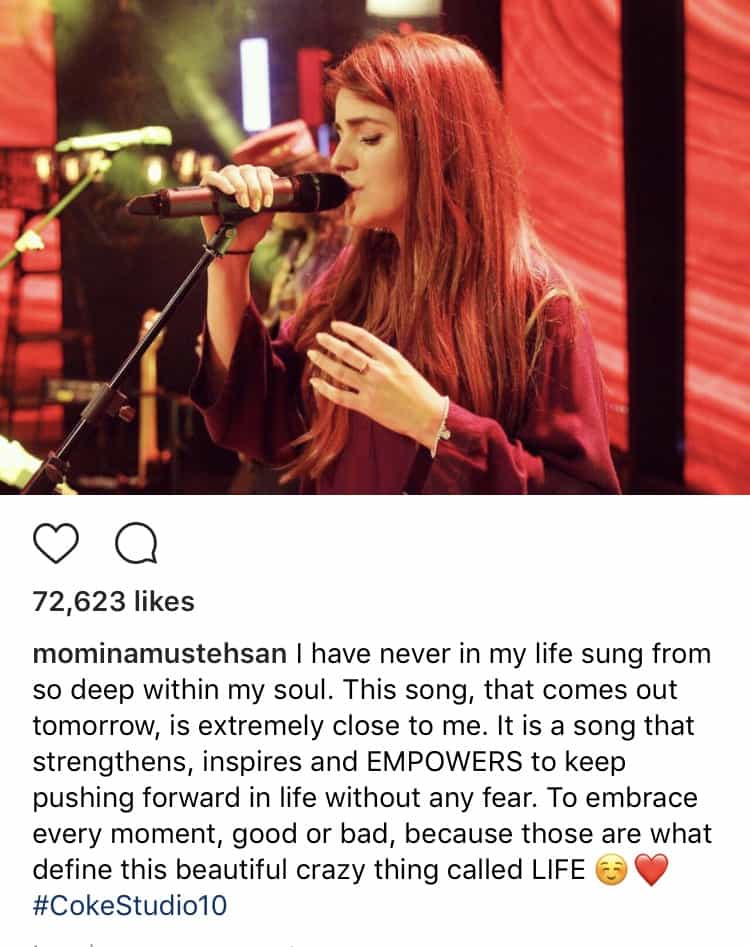 Listen to the song now and you will also feel how right Momina was about this excellent number.