Momina Mustehsan has seen a fair share of limelight after her debut with Coke Studio. Since then, her every move is accounted for and every project that she signs dissected in the media. Recently, she has grabbed a music video and will be seen acting throughout the song in a trendy setting.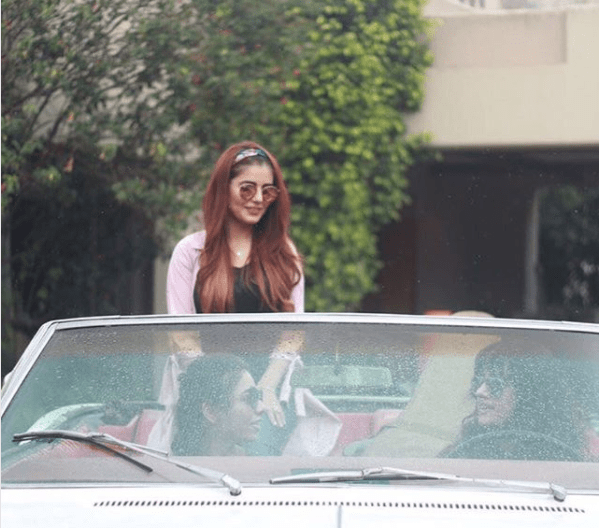 As you can see in the snippet taken out of the video, Mustehsan has her hair parted with 70s band and chic glasses. The car is no less a masterpiece in terms of adding to the setting. The Cadillac contrasted with Momina's pink upper gives a good feel. Let's have a look at another picture taken at the sets of the shoot: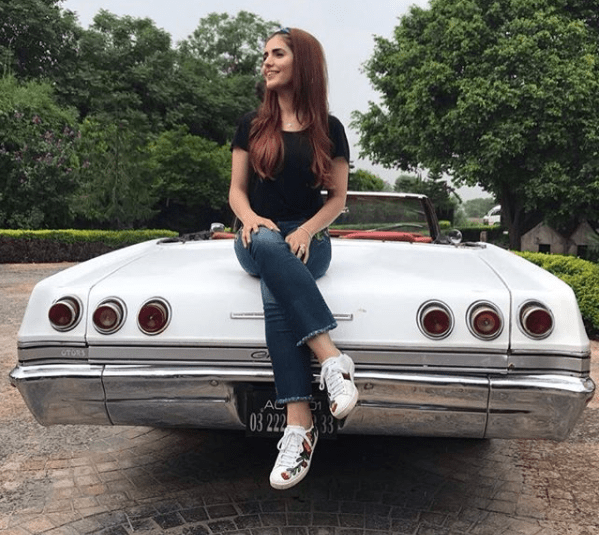 Momina is currently shooting this music video for Cornetto Pop Rock Season 2 alongside Hassan Rizvi. Rizvi is the ace choreographer and the brainchild of BodyBeats Dance And Recreational Centre, and is the main force behind Pop Rock. We don't know if she will also be using the power of her vocals in the song or not, but all we are sure is that this music video is definitely going to be different with Momina Mustehsan stepping up her appearance in the industry.