Social media is a super strange space. People just twist and turn everything to what they think is true and start accepting and spreading it. A super strange incident just took place for Vlogger Mooroo. He just got married to the love of his life Eruj. He also shared the pictures from the ceremony and needless to say, the couple looked stunning. Eruj was the perfect traditional bride as she opted for a traditional red Jora and paired it with gold jewellery. Her Waleema look was also to die for where she rocked a simple yet classy style.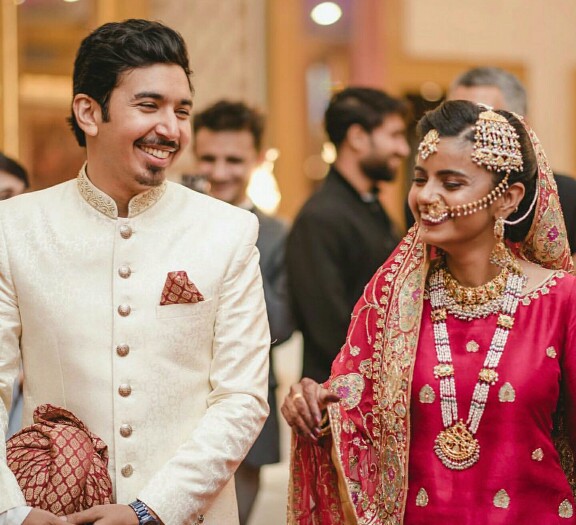 However, people on social media always take things to strange directions. Someone made a comment about Mooroo breaking a stereotype by not marrying a gori dulhan and Mooroo had to reply to it. Check out the particular tweet and Mooroo's reply to it: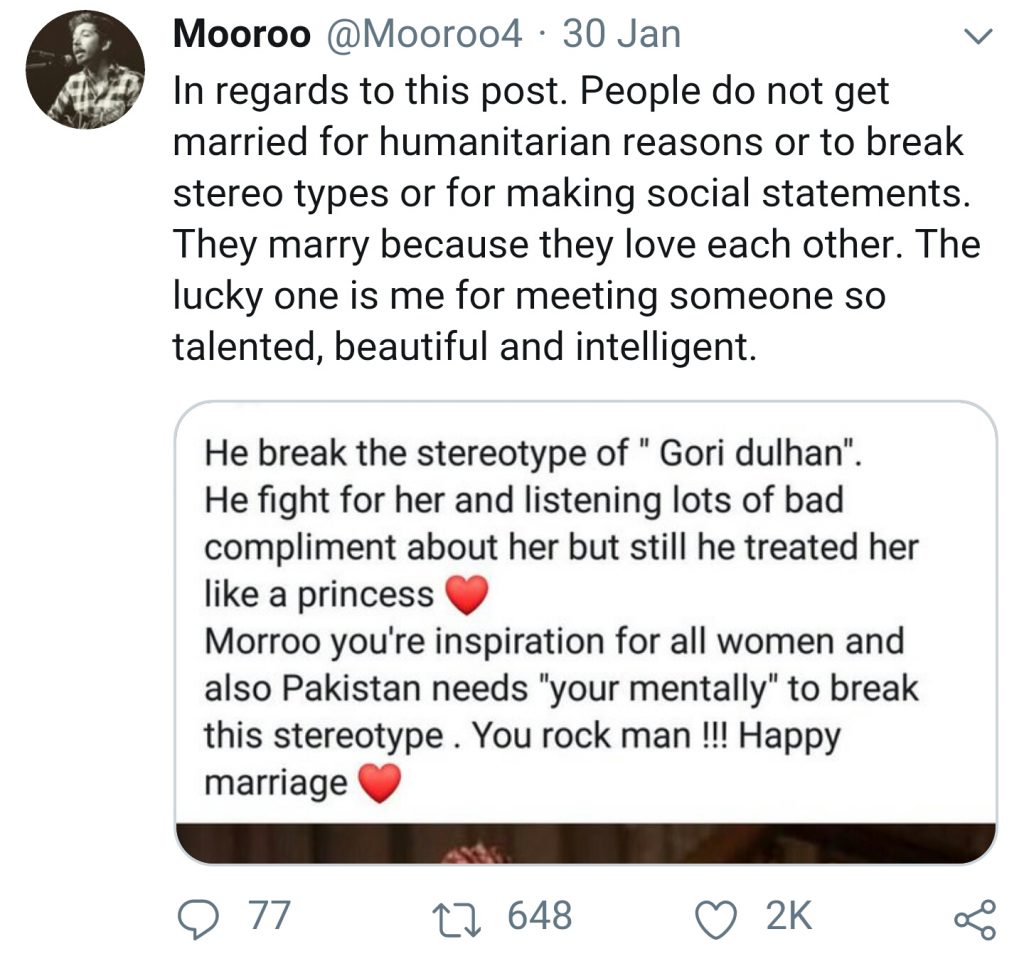 Well, it is impossible to understand how people reach certain conclusions but somehow they always do!