After Meesha Shafi came out with allegations on Ali Zafar, the internet was divided and the fans on both sides had a lot of opinions. Many were counter-accusing Meesha on her allegations. Today, some more people came out alleging that Ali also harassed them. Hamna Raza came out with her story as she explained that she was afraid that no one will believe her: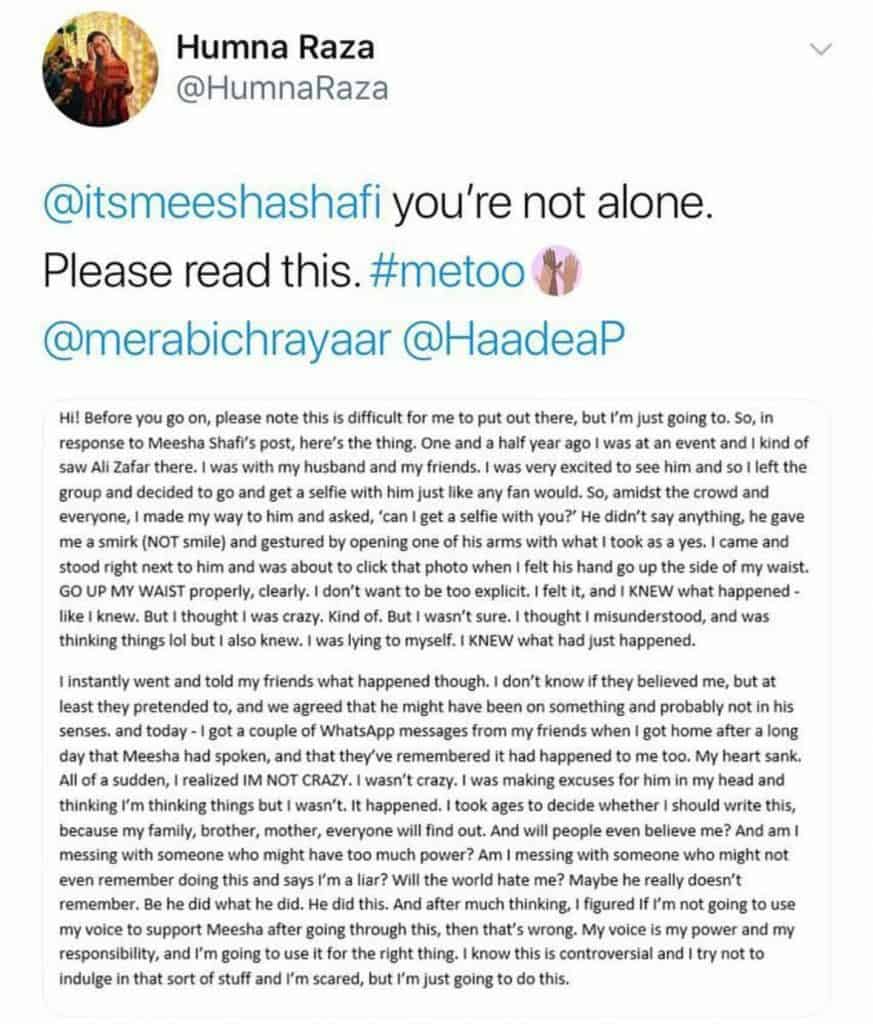 Another incident was shared by a lady about Ali becoming very handsy towards her cousin: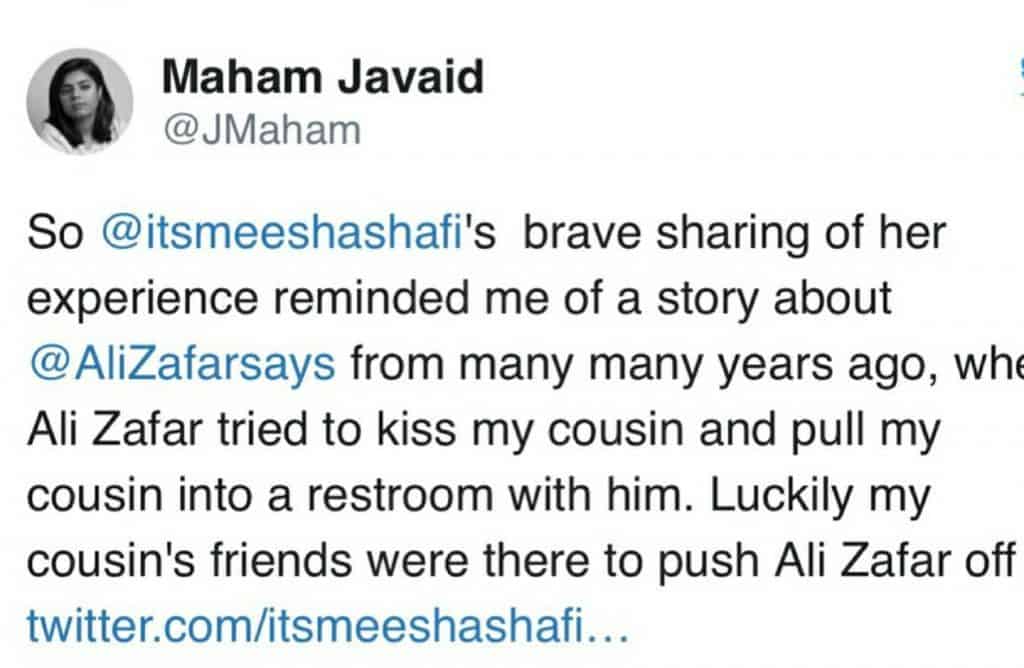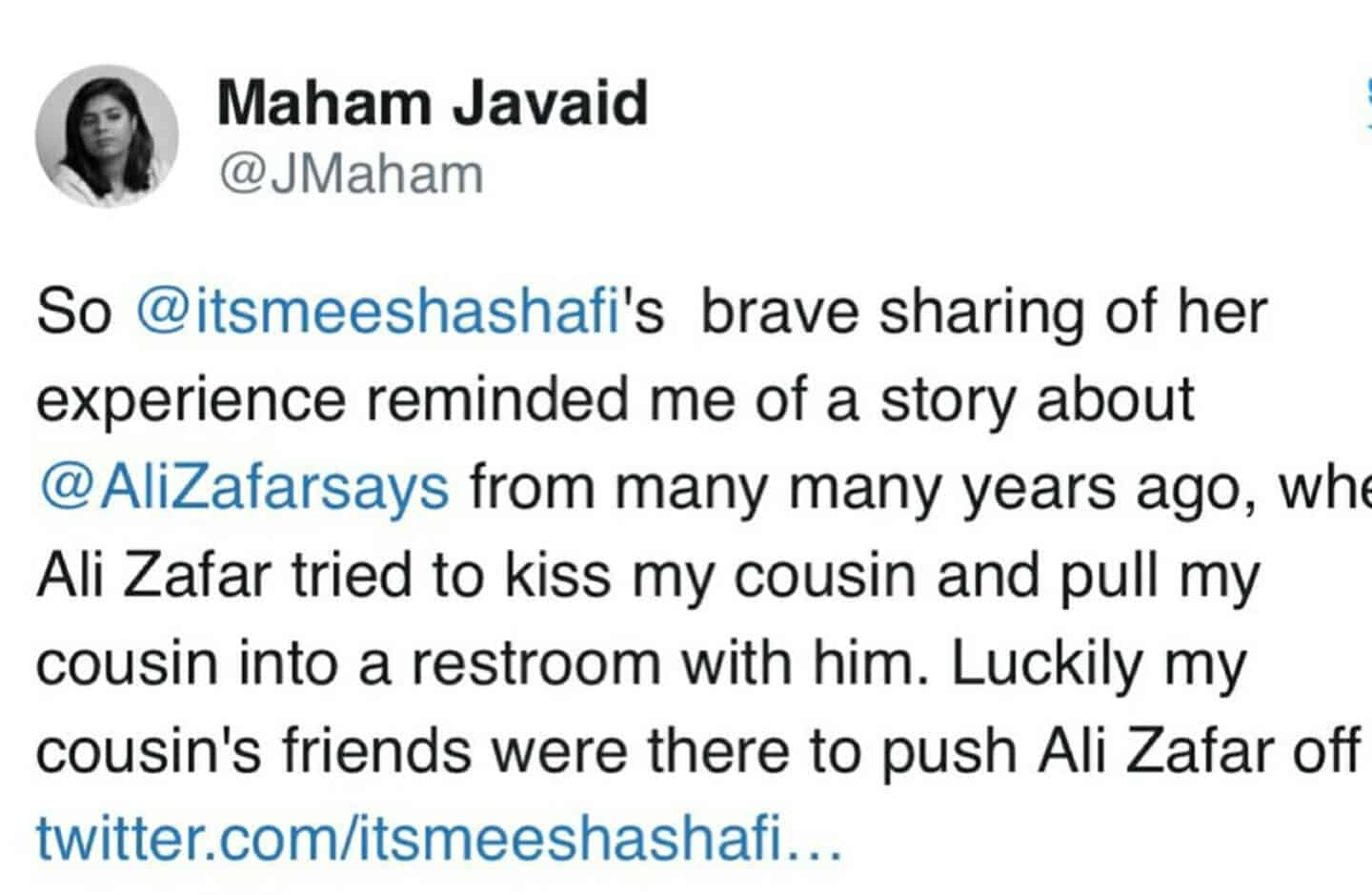 Another lady also felt like Ali was crossing lines: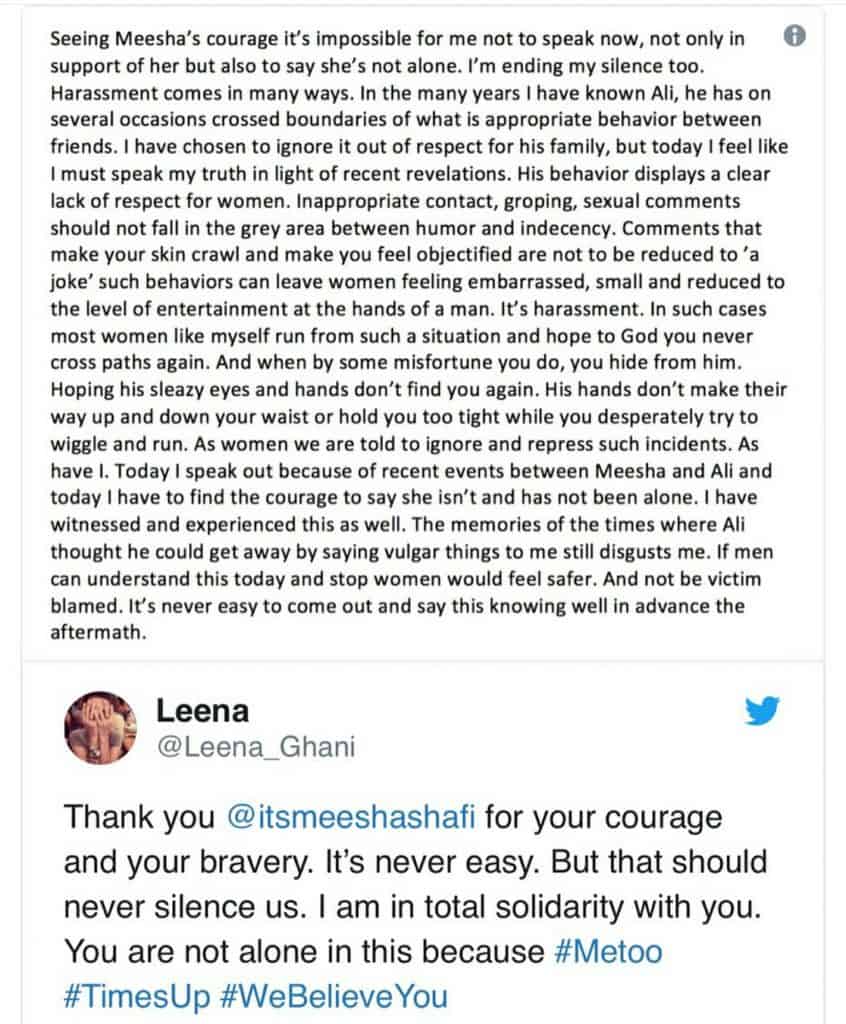 There has been a complete silence after the incident came out yesterday. Fans are supporting Meesha and Ali both. With Ali wanting to take it forward in a court of law, these allegations can be harmful to him!