Pakistani celebrities are often criticized for posting pictures on social media that are bold. There are even those celebrities who are criticized even when the pictures that they post are not controversial. Even though the showbiz industry has modernized a lot and Pakistani celebrities do not hold back while sharing pictures that others might find objectionable, social media users still expect these celebrities to not cross a certain boundary. Most of these celebrities whose pictures came under criticism this month do not really care how the public reacts to the photos they post on social media. This is the reason why even with all the criticism, these celebrities continue sharing such pictures. Some of these celebrities do so because they want to let their haters know that their opinion does not count.
Here are those recent photos of Pakistani celebrities that were criticized the most:
[lwptoc]
Sana Fakhar and Husband's Bold Pictures
Sana Fakhar has a very happening Instagram account. She keeps her fans posted about all her activities by posting pictures and videos on her page. On her husband's birthday, Sana Fakhar posted some pictures with him. In a few of these pictures, the couple was seen kissing and that did not sit well with the audience on social media. Sana Fakhar came under severe criticism for posting such pictures because people were of the opinion that she should not be expressing such affection for her husband so publicly.
When the criticism got out of hand, Sana Fakhar decided to share her own opinion about it. Her response was full of satire and she felt that there was nothing wrong with posting such pictures. She said that she felt empathetic towards all her haters because in her opinion someone with so much hate is going through something terrible in life to feel this way.
Hajra Yamin In Short Black Dress
Hajra Yamin's off-screen personality is very different from the roles viewers see her playing on the screen. Because of the roles, people see her playing on-screen; they have different kinds of expectations from her. Hajra, however, does not shy away from sharing pictures that show who she is in real life. She keeps on posting pictures exposing her legs in particular even though she knows that she will get nothing but hate for sharing such photos. Hajra Yamin has a no-care attitude towards all such hate comments and it won't be wrong to say that she even likes teasing her haters with such pictures. When she posted these pictures in a short black dress, the reaction she got was actually predictable! These pictures were posted on so many different social media portals, and everywhere people criticized them severely.
Amna Illyas' Photo Shoot
Amna Illyas is another celebrity who always dresses up the way she wants and does not really take into account what is 'expected' from her. She is known for her bold nature and most often her photoshoots are also reflective of her bold personality. One of her recent photoshoots came under severe criticism because the outfits she wore were too bold from the people's point of view. The captions with these pictures showed Amna's self-confidence but that did not hold those critics back who thought that Amna wanted attention by posting such pictures. One thing is for sure no matter how much criticism Amna gets, no one can stop her from doing what she wants!
Ayesha Omar In Black Lehnga
Ayesha Omar is never afraid of dressing up bold. She is one of those actresses who are known for wearing some of the most revealing outfits and usually she pulls such outfits with style. In one of her recent formal wear shoots she was seen in a backless black lehnga choli which came under severe criticism by the moral police on social media. Ayesha Omar clearly does not care about such comments and she continued posting pictures from this photoshoot. Although Ayesha Omar comes under criticism quite often but she does not even bother replying to her critics or even acknowledging such comments.
Faryal Makhdoom's Latest Pictures
Faryal Makhdoom is a social media personality who has a massive fan following. There was a time when people liked her sense of style but lately, her pictures have been getting more criticism than praise. The reason is pretty evident by looking at these pictures. Faryal Makhdoom has not just lost a lot more weight but she has drastically changed her looks as well with the help of cosmetic surgery. Her latest pictures were shared on many different pages and most of them got similar comments on all these pages. People thought she looked plastic and fake. There were also those who said that she looked scary and not pretty in these pictures. Faryal Makhdoom obviously had no idea that her pictures will get such negative comments when she shared them on social media.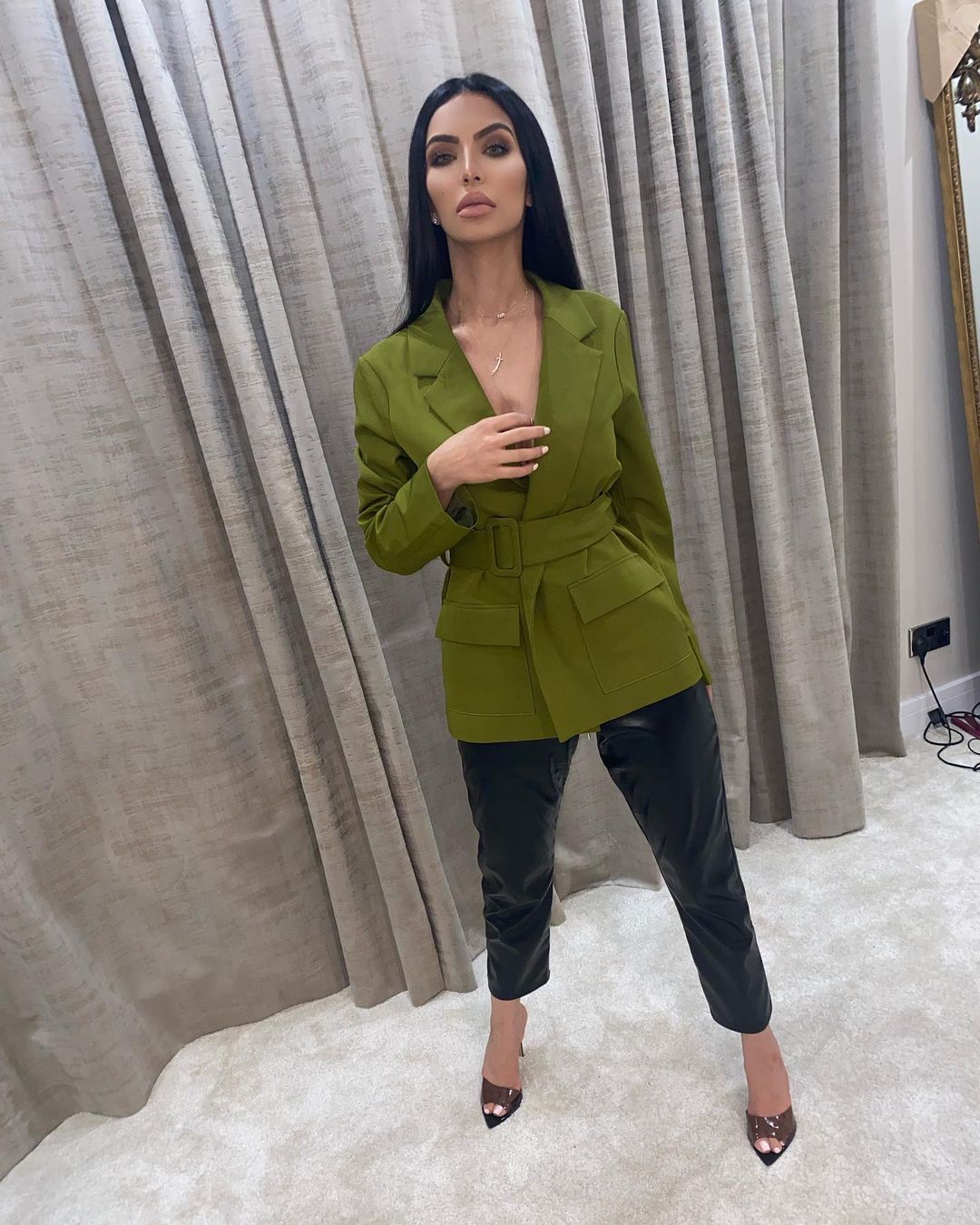 Shahroz Sabzwari and Sadaf Kanwal With Their Pet Dog
Shahroz Sabzwari and Sadaf Kanwal get a lot of hate from people irrespective of what they post and do! Ever since these two got married, most people see Sadaf Kanwal as a homewrecker and Shahroz as a cheating husband. Even after all the explanations that were given by Shahroz, people's opinions about this couple have not changed. That is the reason why when Shahroz and Sadaf's picture with their pet dog was shared on different social media forums; people criticized them harshly. Most people termed them as the worst showbiz couple, others were of the opinion that Shahroz needed to learn loyalty from his pet dog! Who could have thought that such a simple family picture would invite so much hate?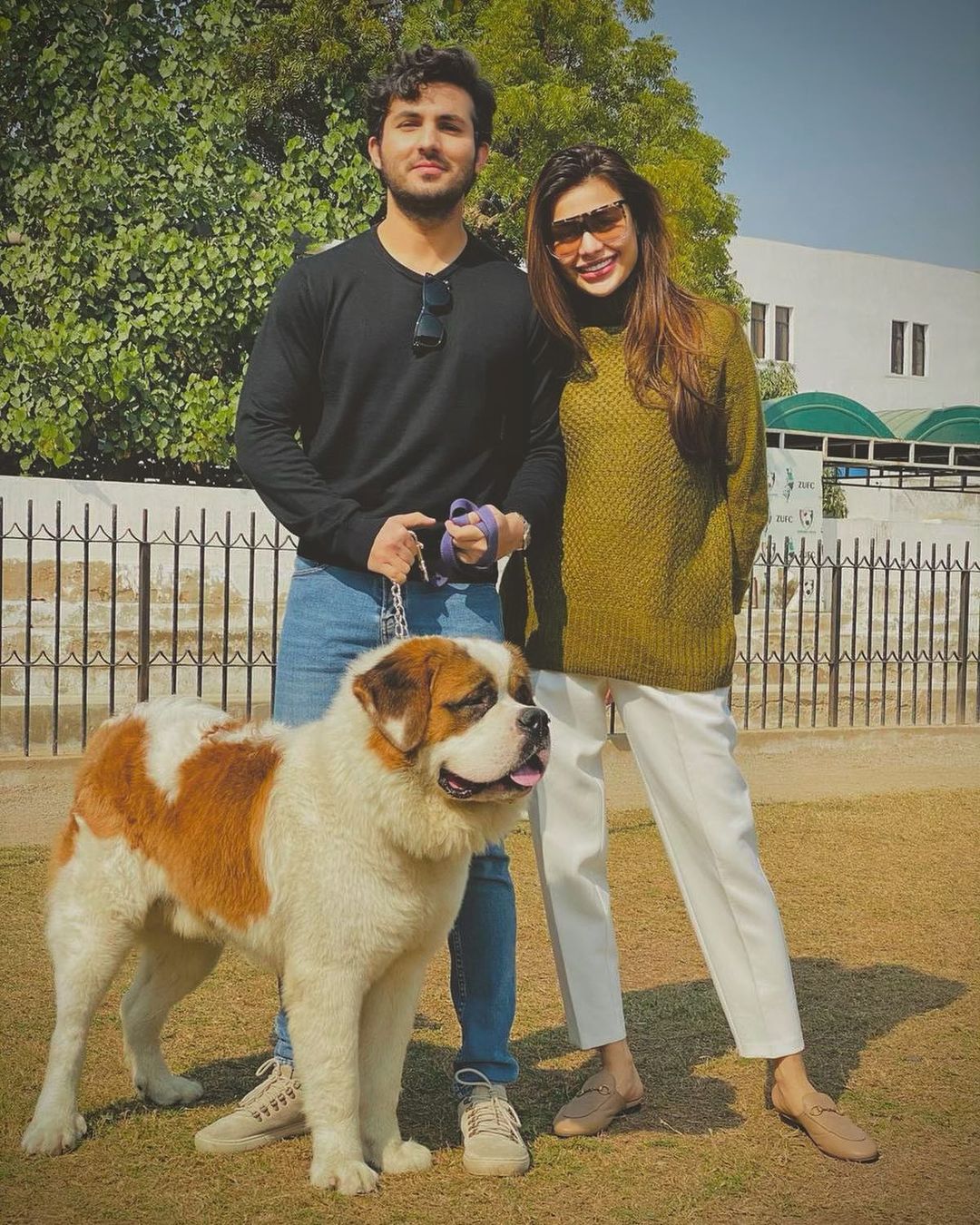 Kiran Haq In Red
Kiran Haq is another one of those celebrities who are not afraid of dressing up boldly for photoshoots. Currently, her drama Dil Tanha Tanha is on air and she is seen in a rather conventional role in the drama. These pictures of Kiran Haq in a red coat are anything but conventional. She instantly became the center of extreme criticism when these pictures from one of her old photoshoots went viral. People obviously did not like the fact that she was showing so much of her skin in these pictures. Kiran Haq never responds to such criticism therefore this time too she decided to stay quiet.
Saheefa Jabbar Khattak In Workout Outfits
Saheefa Jabbar Khattak is known for her apt portrayal of a woman who is victimized on screen. She has played many such characters in dramas and was loved for them too. Right now her character in the hit drama serial Log Kya Kahenge is also being loved by many. Saheefa's real-life personality is quite unlike the character she plays on-screen. She did this photoshoot for sportswear and that is when people started calling her out for her bold outfit and some people went as far as calling her a hypocrite because of the difference in the characters she plays and who she is in reality.
Mashal Khan's Bridal Shoot
Mashal Khan has been part of many notable dramas and she is known more for her acting than her modeling ventures. One of her most recent bridal photo shoots was criticized a great deal because people did not like her make-up or the outfits she was seen wearing. Mashal Khan has a pretty face which people thought was not the right choice for such a bold photoshoot. There were many people who commented under these pictures that Mashal should stick to acting and not take up modeling ventures because she did not look good in heavy make-up.
Alizeh Shah's Candid Poses
Alizeh Shah has started posting more pictures than ever on social media. She often posts candid pictures of herself and sometimes she also shares pictures from her photoshoots. When Alizeh Shah posted these pictures, she was fat-shamed by many people because she has gained a lot of weight. Not only this, many of those criticizing her thought that she needed to post decent pictures since these flirtatious expressions did not go well with her innocent face. Most of these comments were on other pages since Alizeh Shah makes sure that she deletes all such hate comments on her own page.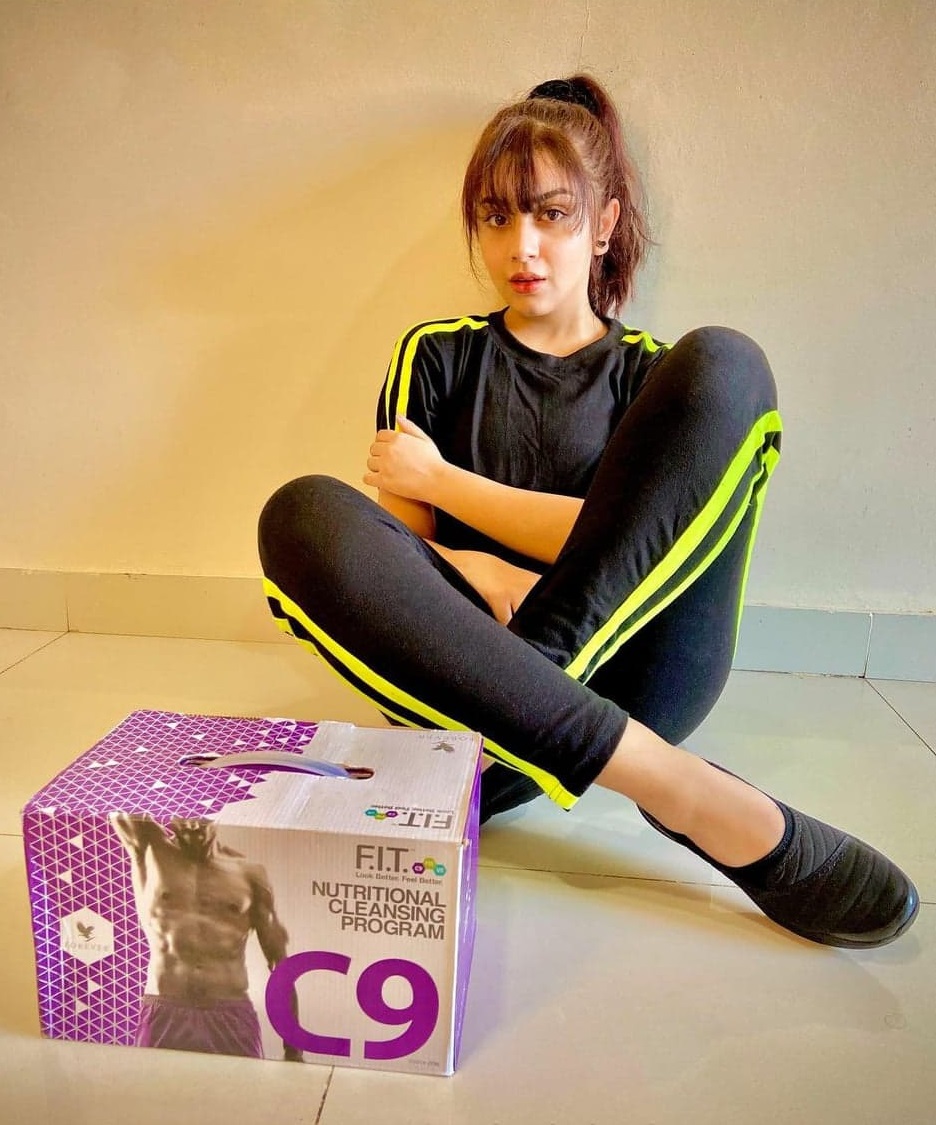 Do you think that these pictures should have been criticized the way they were? Share your views.