Social media has made all the celebrities more accessible to the general public and celebrities have made the most of the opportunity as well. The power of social media has been recognized by different platforms and it is getting stronger. It is also an easy way for celebrities to promote their projects and they often use it for sponsoring products. Like everything else, social media has its flip side too. Since the public has easy access to every activity these celebrities are a part of and people can easily comment on them, sometimes the criticism can go overboard and get extreme. None of the celebrities want this kind of criticism because they obviously share their pictures with their fans because they want their support. Pakistani actresses get more criticism than anyone else since they portray a completely different image on television. There are also times when certain celebrities are highly criticized for doing something which is against their principles and what they stand for.
Here is a list of some of the most criticized photos of Pakistani celebrities in recent times.
Shahid Afridi Getting His Make-up Done
These photos of Shahid Afridi getting his make-up done went viral immediately. The reason for this was that Shahid Afridi is known for his religious stance, he even refused to shake hands publicly with women multiple times. People have this conservative image of Shahid Afridi which was shaken when these pictures were posted on a social media website. He was in Dubai getting ready for a commercial not knowing that it would end up in a big controversy. People called Shahid Afridi out for his hypocrisy and he decided not to address the issue.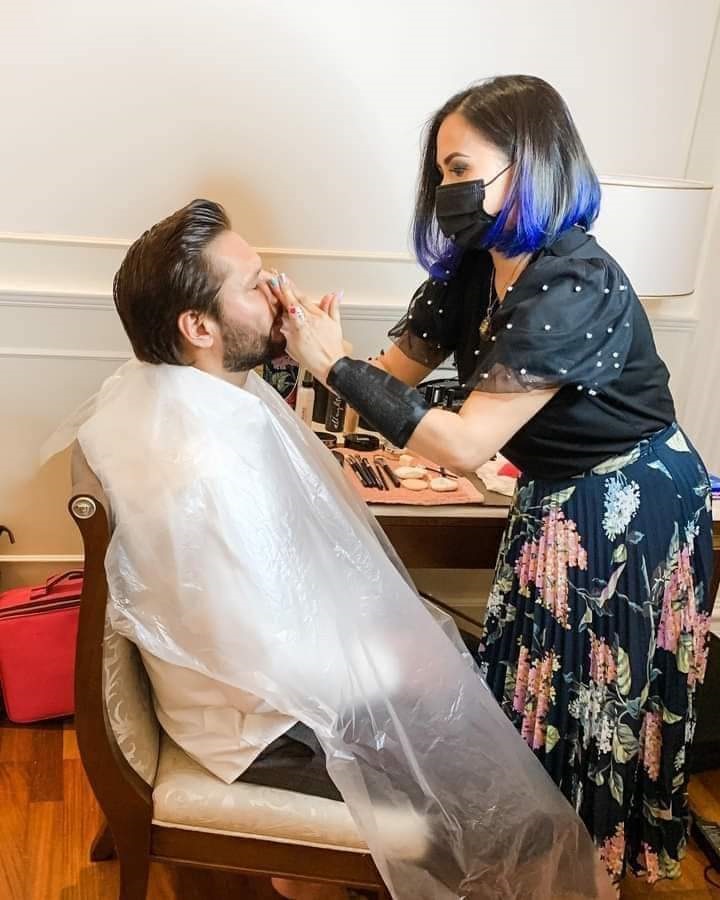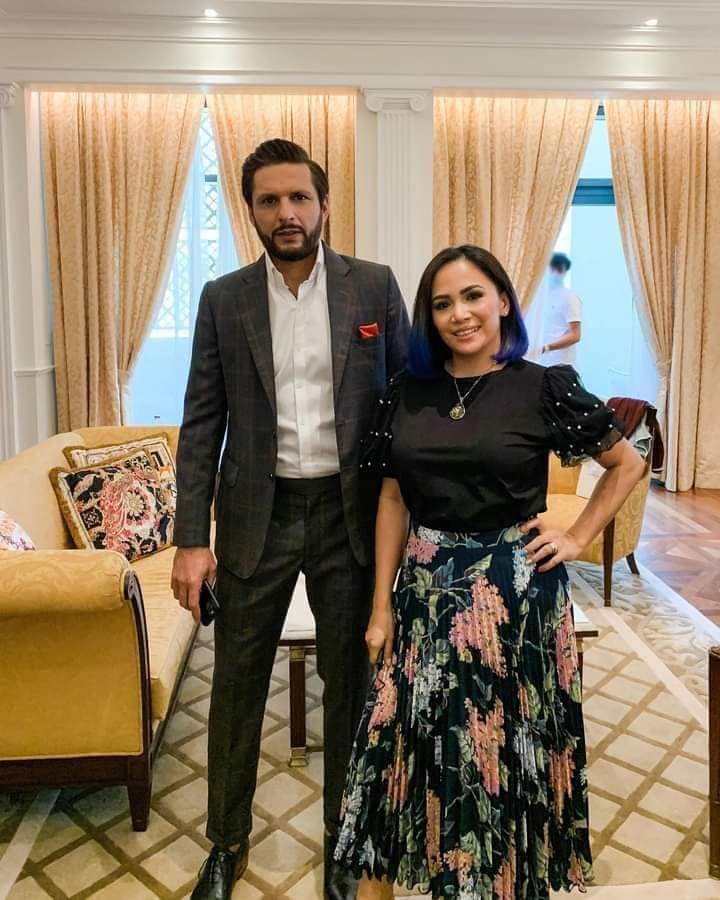 Hania Aamir's Snapchat Filter
Hania Aamir keeps it real and fun on Instagram. When she posted these pictures with a Snapchat filter, she had no idea that these pictures will end up being the talk of the town for all the wrong reasons! Hania Aamir's lips were instantly the topic of discussion. People started criticizing her for getting lip fillers. For days, people kept on talking about Hania's lips and these pictures in the most critical manner. So much so that eventually, Hania had to give a clarification for these pictures. She made a video showing that she was using a filter which made her lips look plump. She addressed the criticism without saying that she had been criticized because of the filter. Even then people were not convinced since they kept on saying that she definitely got some cosmetic treatment done.
Hira Mani's Sequin Dress Photos
Hira Mani is a really popular actress who is liked by her fans because of her transparent personality as much as for her acting. Like many other actresses, the public wants to see Hira Mani in a certain avatar. When Hira Mani wore this sequin dress with a deep back, she faced severe criticism. Most of the people commented that she was getting more modern in order to meet the requirements of the showbiz world. Hira decided to ignore all this criticism although it went on for too long.
Minal Khan's Photoshoot With Hasnain Lehri
Minal Khan has lately changed the direction of her career by giving it a bold spin. She is experimenting by playing a really negative character in Jalan and her look in the photoshoot with model Hasnain Lehri was completely different from her usual looks. People have not been too welcoming of these changes. When the pictures were posted on different pages, people criticized Minal Khan a great deal for being too modern. They also told her to stick to her simple look like the one she sports in dramas because this look did not suit her at all. The criticism was so severe that Minal did not even share most of the pictures on her social media pages.
Maya Ali's Queen Avatar
Maya Ali has not done any photoshoots recently; she even took a mini-break when there was lockdown. Now she is back, working with the top designers and make-up artists in the country. She dressed up in a queen avatar for Ali Xeeshan's bridal collection and this was not appreciated by the general public. People said that she looked more like a witch than a queen. A lot of them made fun of her in the worst way possible. That did not stop Maya Ali to sport even more atypical looks.
Sarah Khan's Organza Dress
Sarah Khan is really generous when it comes to sharing pictures on social media. She makes sure that her fans get to see all her looks for an upcoming project and even if she is stepping out with her husband, she posts pictures on Instagram. When she posted this particular picture, she couldn't have imagined the kind of comment this picture would get. Sarah Khan was criticized for wearing a dress that was see-through so her arms were showing. People started reminding her that she had vowed not to wear sleeveless and this was more or less the same. Apart from that, many people said that it looked like she was wearing something made out of plastic shopping bag material! Sarah Khan was trolled to the extreme because of her outfit.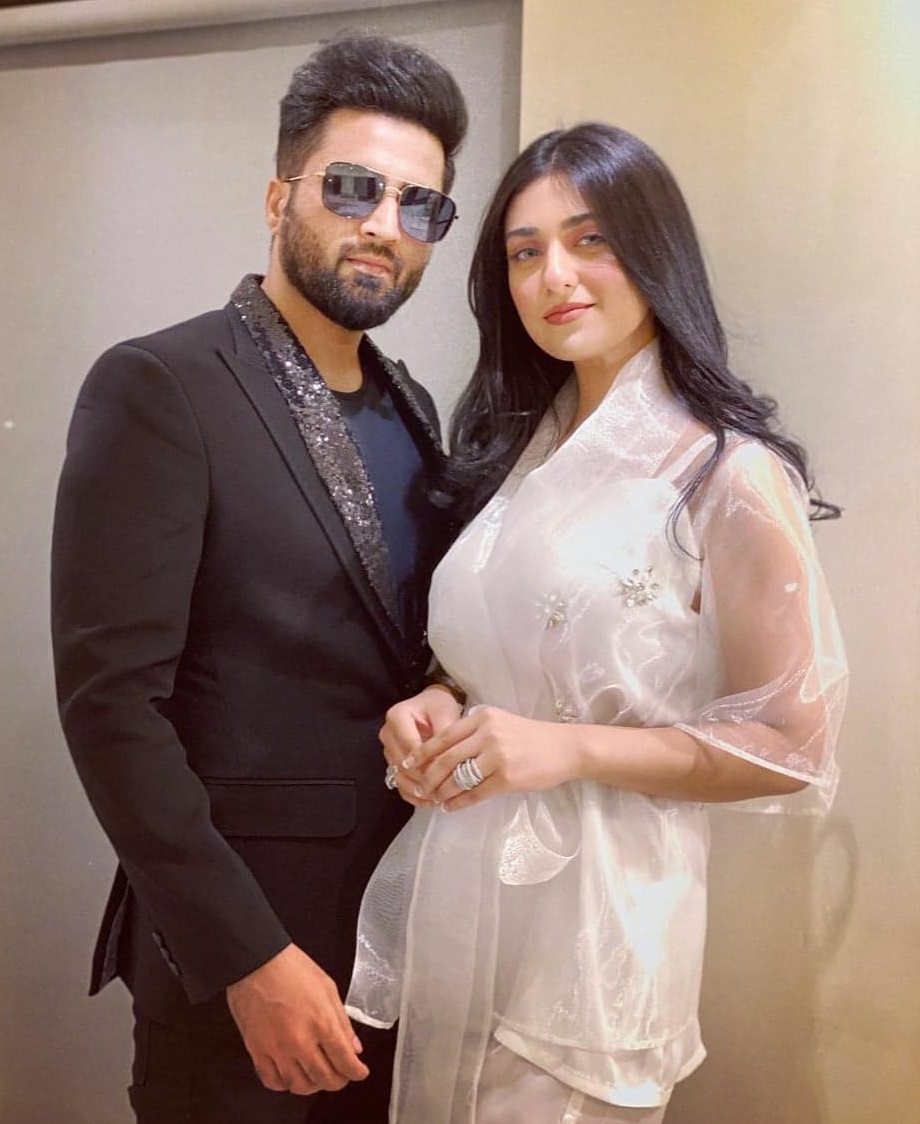 Yumna Zaidi's New Look
Yumna Zaidi hardly ever experiments with her looks because her acting skills are always the first priority for her. This time around, however, she decided to sport a completely different look for her upcoming project. Yumna has never been seen in such a look before so probably that was the reason why she got a lot of criticism for it. People kept on saying that they did not like her in this look at all because it did not suit her. Some of the fans kept explaining that this was her look for her upcoming project but even then most people did not stop criticizing.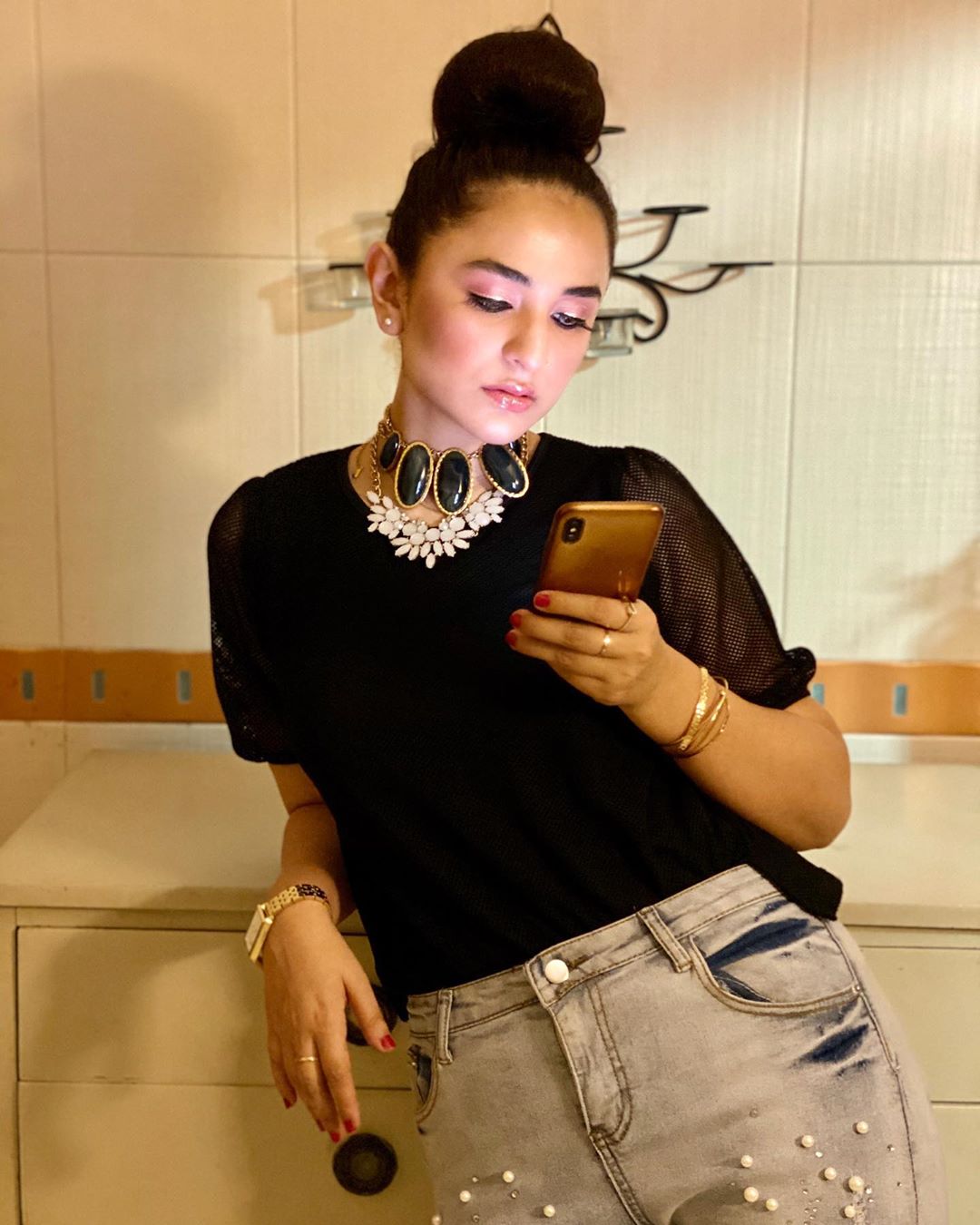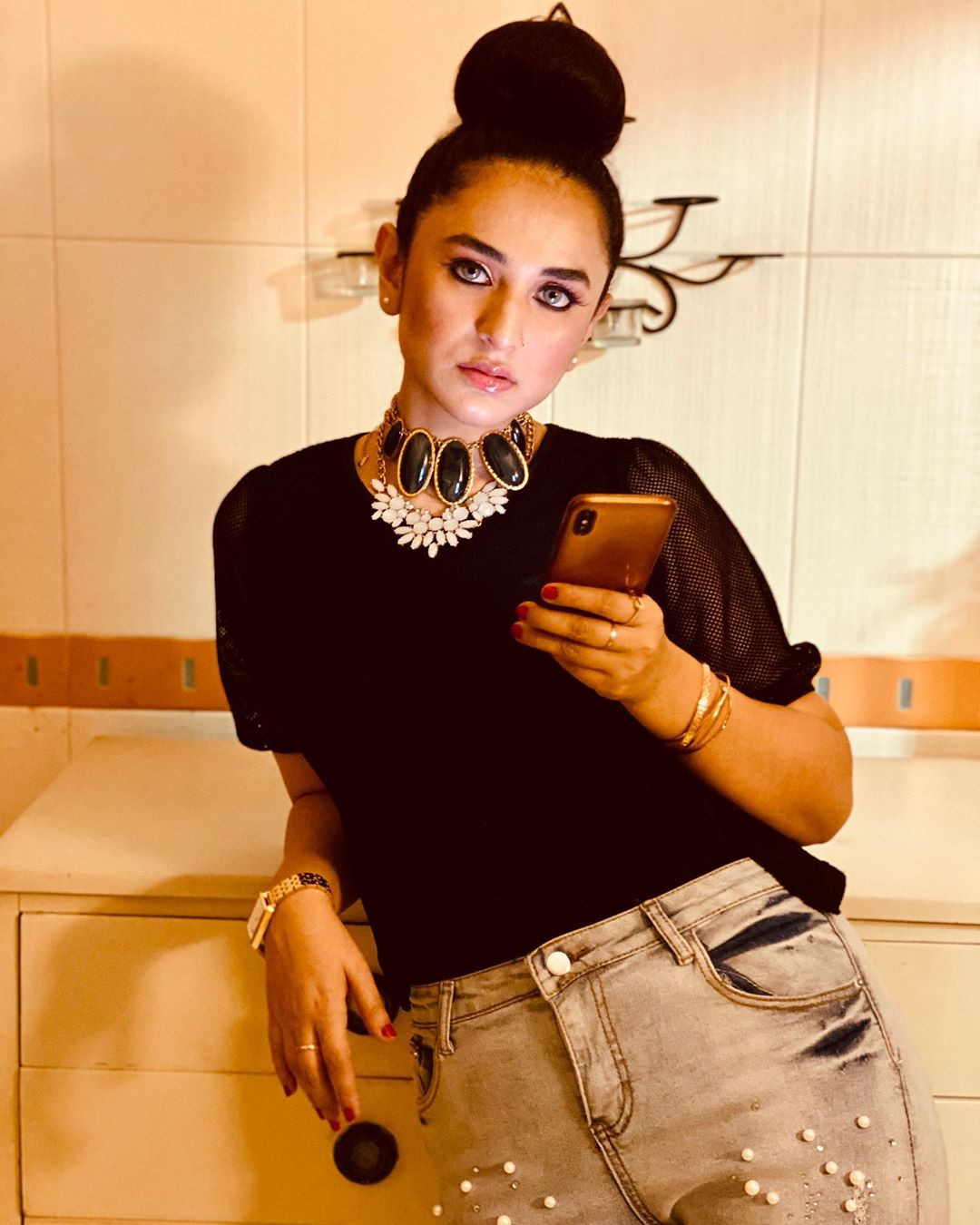 Saba Qamar's Bold Photoshoot
Saba Qamar is known for being bold and unapologetic. On her own pages, people most often do not criticize her but when these pictures from her photoshoot were posted on other pages, people criticized her severely. She was criticized for her posture and also her outfit. There were a lot of people who said that Pakistani actresses were getting a little too influenced by the West. Saba Qamar of course does not really care what people say because she always puts her own likes and dislikes first.
Anmol Baloch in Yellow lehnga
Anmol Baloch is relatively new in the industry but she keeps on posting pictures that show just how bold she is. She posted these pictures in a yellow lehnga and as a result, faced a lot of criticism. Few days before this, she had already posted pictures in a white top which also received severe backlash.
Feroze Khan's Poses
As is evident from this list, women get far more criticism than men. Feroze Khan however got severe criticism when these pictures were posted on different pages. The main reason for this criticism was his pose, which people thought was not manly. People said that they were disappointed with Feroze since he had announced that he would leave showbiz for Islam yet he continued posting pictures that were not in line with his new doctrine.
Do you think these pictures deserved this entire backlash? Share your views.