When the writers conceptualize a story that they want to write about and when the directors visualize how they are going to dramatize a script they have to work on, the first and the foremost aspect that needs utmost attention and consideration is related to the characters which will be used to elaborate the story on-screen. This is what actually brings in the job of the actors for that matter, where they are required to carry forward the idea of the writer and the instructions of the director to portray the story which the drama is based upon with their impressive performances because the characters and the actors portraying those characters make or break the drama and make those characters unforgettable for the viewers.
Even though the writers and the directors work behind the camera and their work is of equal importance, by the end of the day, a little more responsibility relies on the actors as to how they approach a character that has been assigned to them and translate it on screen. As much as it is the writer's duty to pen down an impressive character, it is also a duty of an actor to breathe life into that character and then the director acts as a mediator between both of them to make sure the actors are doing everything to impress the viewers with their portrayal and their performances are in accordance with the writer's perspective and idea with which they penned down those characters.
Here is a list that has been dedicated to those impressive performances that we saw in 2016. In this list, both; impressive characters and impressive performances will be covered because impressive performances may not necessarily mean the characters were impressive too, because we saw a handful of dark and disturbing characters and they do not qualify as impressive by any means, but the actors need recognition for their realistic performances, which made their characters impactful and convincing. We hope that while going through the list, the readers will be able to distinguish between the impressive performances and impressive characters because these are two different categories that have been rolled into 1 article.
The list is in alphabetical order in terms of drama titles:
Arij Fatima (App Ke Liye)
Washma's character was the only good thing about the drama App Ke Liye and what made it even better was an impressive performance of Arij Fatima. It was quite interesting to see a character who was so care-free and relaxed about everything in life, yet she wasn't immature and most certainly understood her responsibilities and all those roles that were expected from her to be played. Arij Fatima's flawless and effortless performance made Washma's journey a very interesting ride.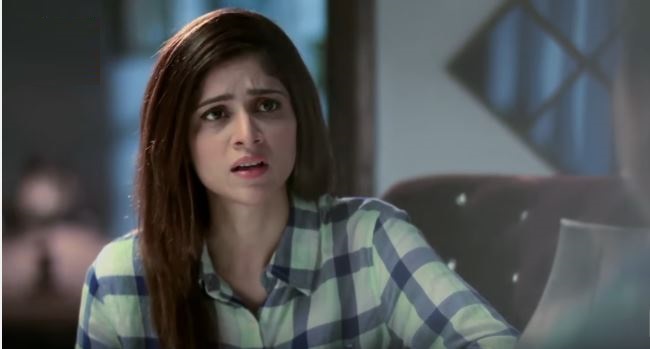 Saba Qamar (Besharam)
Mishi was an example of one impressive character backed by one impressive performance. Saba Qamar is a fine actor and she proved it once again with her perfect portrayal of Mishi, a super model who happily puts everything aside because after meeting a stranger, she realizes that this is what she wanted in her life, a security and a comfort that she experienced for the first time. The writer surely wrote Mishi's character with a lot of love and positivity because that positivity was evident throughout Mishi's journey, which broke the stereotypes and showed a completely different perspective to the viewers.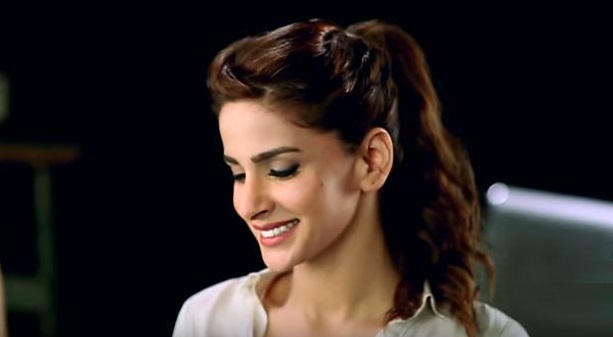 Haider (Besharam)
A tough cookie, who was soft-hearted and very much in touch with his emotional side, who also knew how to maintain a balance between his mother and his wife, and also knew how to rationalize every single situation. Zahid Ahmed elevated the level of this beautiful character with his impressive performance, because he understood the perspective of the writer and portrayed what she wanted to show that a head-strong and iron-willed man can also mend ways for his wife and can be very accommodating to make her feel a part of his life. It was a beautiful transition that Haider goes through from being someone who imposes his thought process on his wife to someone who later does everything that she says because he learns to trust and understand her. Haider surely was a very unique and impressive character and that can be surely said about Zahid Ahmed's performance.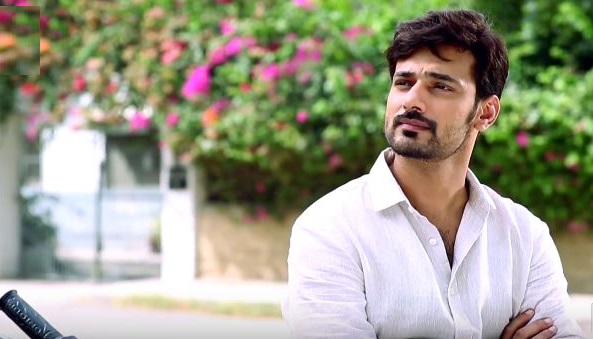 Malik Raza (Besharam)
Malik Raza surely made a caricatural character like Wahab Sunyara a treat to watch, so much so that the episode of Besharam seemed incomplete without his scene or two. Even though Wahab's character was added by the writer to add some comic relief in a drama, but as there is always a thin line in keeping things lighthearted or turning something into a joke with an intention of making a mockery out of it, fortunately that thin line was never crossed, neither by the writer nor by Malik Raza because he played his character with so much of conviction that he ended up looking like any real businessman who is unlettered but does extremely well for himself and his family because of amazing business management & money making skills. Wahab Sunyara was surely one amazing character backed up by an equally amazing and impressive performance.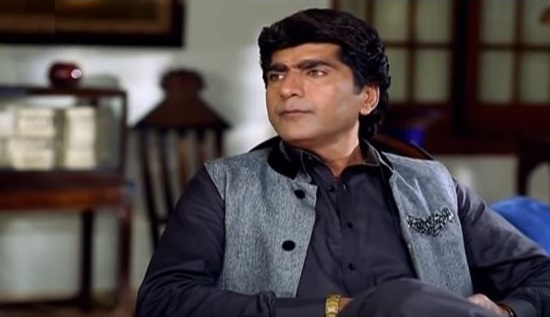 Shahista Jabeen (Besharam)
Shahista got to play the beautiful character of Khadija who was a very understanding and supportive mother in law, which is a rare sight in our dramas these days. This was one such character that touched the viewer's hearts because it showed the bigger picture that the writer had in her mind where she wanted to change a perspective that mothers in laws can be like Khadija too, who fight with their own sons for the rights of their daughters in law. It was actually a treat to watch such an amazing character on our screen and Shahista Jabeen's portrayal was perfect too.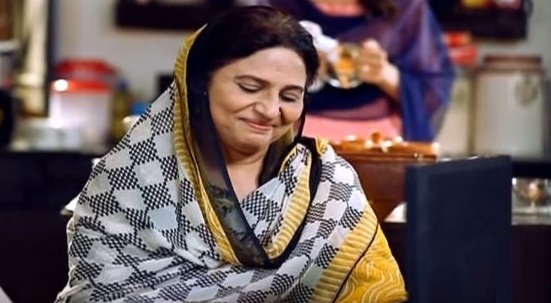 Saba Hameed (Dillagi)
Saba Hameed is a versatile actress who always manages to give her best performance in every drama. She also has her own style in every drama which somehow shows her 'interpretation' of the character she is performing. Zubeida had her very own set of principles which she was not willing to change until she had no choice. Saba Hameed's award-winning performance won her accolades from the viewers. Her get-up in the drama was just as unique and interesting as her character.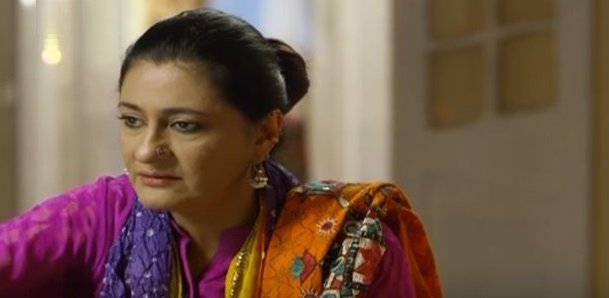 Imran Ashraf (Dillagi)
The bromance between Mohid and Dastagir wouldn't have been one of the best and the most emotional part of Dillagi if it weren't for Imran Ashraf's brilliant portrayal of Dastagir. Imran Ashraf made Dastagir look smart, innocent, likeable and comic just the way the writer had perceived him to be. This was the best role played by Imran Ashraf this entire year. Imran Ashraf made Dastagir's character so enjoyable that he was sorely missed by viewers when he did not get enough screen time in a certain episode.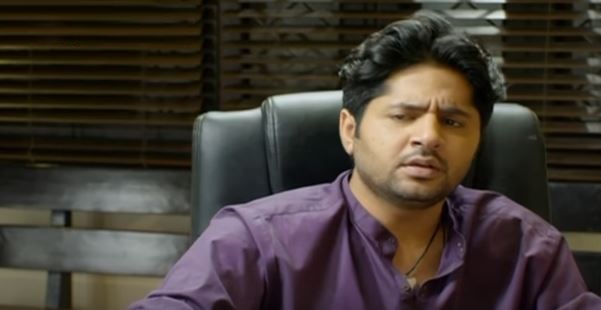 Hamayun Saeed (Dillagi)
Mohid wasn't just another hero, he was an ideal hero who was intelligent and sensitive – a rare combination! Hamayun Saeed's manly demeanor and his natural acting won him many more fans and made this the perfect comeback for him in dramas. Many women watched Dillagi only for Mohid not only because of how the character was etched-out but also because of the way Hamayun Saeed brought this character to life on screen.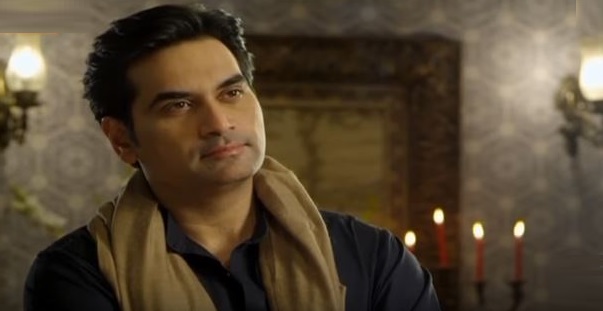 Mehwish Hayat (Dillagi)
Mehwish Hayat's gripping acting style made Anmol's character one such character which will be remembered for a long time. She owned the role assigned to her completely and gave people reason to side with Mohid instead of her. Anmol's character was a complicated one, it required a lot of energy and emotions. Mehwish Hayat was at her very best in the last few episodes in which Anmol realized that she too was in love with Mohid.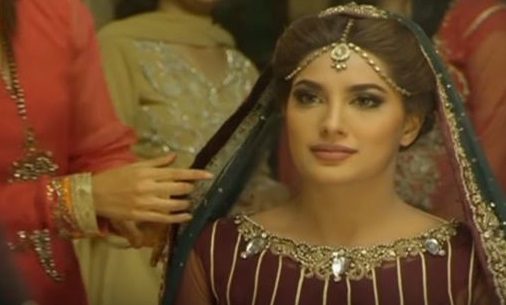 Saba Qamar (Mein Sitara)
Sitara's character put Saba Qamar's acting abilities to good use and she proved that she was capable of performing any role given to her faultlessly. Sitara's character went through many phases all through the duration of the drama, from a simple girl to a woman who no longer cared about right or wrong, Sitara's journey was full of emotions and Saba Qamar managed to nail each one of those scenarios and emotions. One of the main reasons why the viewers were able to relate to Sitara's character was the brilliant performance by Saba Qamar.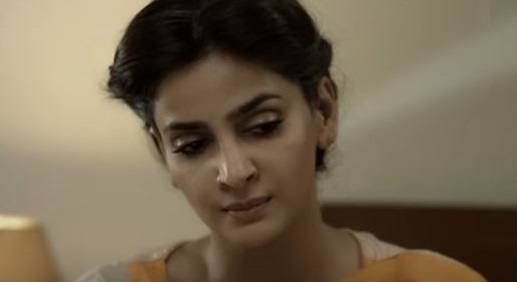 Aisha Gul (Mein Sitara)
Jharna's character was also one of those characters which had a lot of room for performance but it wasn't necessarily one of those characters which would have grabbed the attention of viewers if it wasn't translated on screen properly. Aisha Gul's solid performance right from the get-go gave her character the edge it needed to win the hearts of the viewers. She owned her character completely and reflected the confidence in Jharna's character just as faultlessly as she portrayed her insecurities later on. This was the first time Aisha Gul outshone in a role because of the character she played but even more so because of her performance.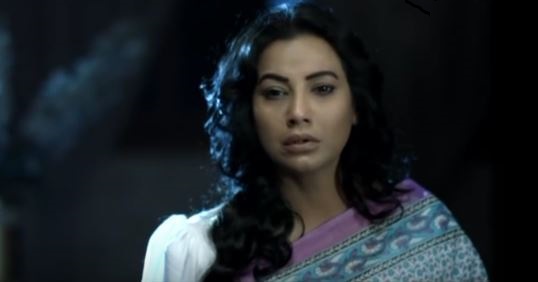 Hassan Noman (Preet Na Kariyo Koi)
This was one such character that had all the shades in it and was written beautifully by the writer. Ilyas was humorous, he was caring, he was childlike and clean-hearted, but most importantly, he knew how to maintain his relationships, he knew the value of family members. Ilyas knew how to take a brunt for someone else's mistakes and he also knew how to keep the secrets buried in his heart. Ilyas was the one who played the role of a son, a brother and a husband to perfection. Despite being used and thrown by his cousin, Ilyas chose to be a bigger person by forgiving her for how unfairly she treated him and how she turned him into a culprit. Hassan Noman played the role of Kashmiri boy belonging to the interiors of Lahore to perfection, it was so evident that he had a complete command over Ilyas and without overdoing anything, he put Ilyas's character out there effortlessly, for the viewers to enjoy his journey and his brilliant performance.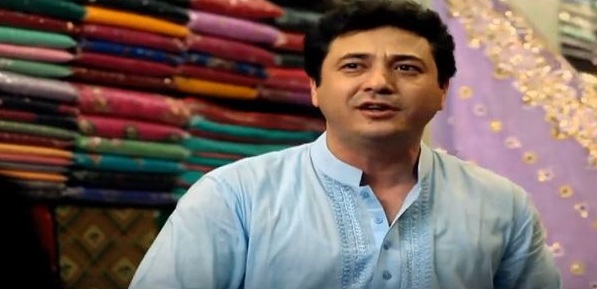 Hira Mani (Preet Na Kariyo Koi)
Goshi's character was of a girl who was unconventional, selfish & manipulative with a slight streak of negativity, which was portrayed brilliantly by Hira Mani. This was the first time viewers got to see Hira in a leading role and she carried the entire drama on her shoulders as Shagufta. Even though the viewers disliked her for how she treated her family members but the way her character was written also allowed the viewers to have an insight into her thought process. Goshi was selfish but she wasn't a completely black and white character, which made her very relatable, realistic and enjoyable to watch because she was a strong woman in a very unique way. Hira Mani definitely stole the show with her impressive performance as Goshi because she allowed the viewers to feel her pain despite detesting her for her manipulative ways.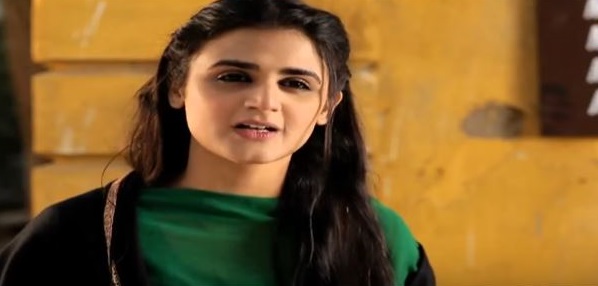 Bushra Ansari (Udaari)
Bushra Ansari does not need anyone's validation for her acting but she keeps on giving her viewers reason to appreciate and acknowledge her talent. Bushra Ansari's flawless and unique performance in Udaari went to show that she was a jack of all. Viewers enjoyed Sheedan's funny and loud character and were impressed by her open-mindedness and intelligence at the same time. Bushra Ansari was also shooting for drama serial Jhoot while she was shooting for Udaari but it is impossible to tell that she was doing both these projects at the same time when you look at the final product!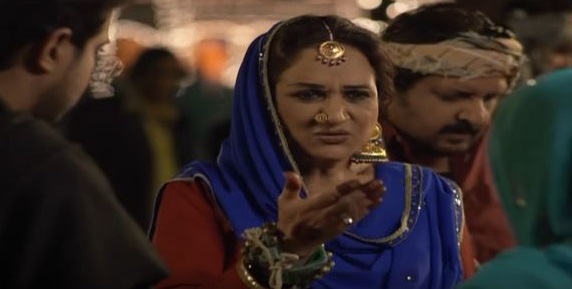 Ahsan Khan (Udaari)
Imtiaz's character in Udaari was one of those very few negative characters of this year which not only had an impact but gave a whole new identity to Ahsan Khan. The realistic manner in which Ahsan Khan translated Imtiaz's character on screen made the viewers fall in love with his acting and hate Imtiaz. Ahsan Khan made the viewers forget every other character he had played till date by breathing life into a character which wasn't easy to translate on screen. This character also diversified Ahsan Khan's career and gave him a chance to prove his versatility.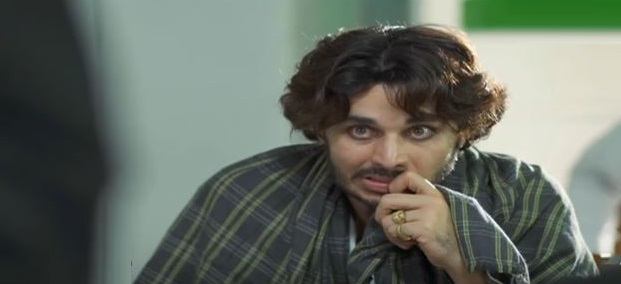 So, with this, we conclude the list of most impressive performances of 2016. Please feel free to add more names to the list and don't forget to share your thoughts too.
Zahra Mirza & Fatima Awan.