The representation of men in Pakistani dramas has been the subject of debate lately more than ever. If we observe the male characters in the dramas at the beginning of the decade, they were mostly shown in more or less the same light. It would be safe to say that the flaws of the male characters in Pakistani dramas are more readily accepted and sometimes overlooked as well. Therefore, it does not come as a surprise that even the most memorable male characters from Pakistani dramas in this decade had more than their fair share of mistakes, miscalculations, and misunderstandings. Even with these flaws, these characters played a major role in determining the course of the story and the most memorable ones were those who ultimately tried their best to redeem themselves.
Thankfully, through these years we also got to witness male characters which entertained and their journeys also had meaningful lessons. Then there were those male characters who the ideal heroes, the sort every viewer fell in love with. These heroes became particularly popular among the hopeless romantics out there. Some of them made us laugh, others made us look forward to more, there were some who disappointed but were intriguing nevertheless. The actor chosen to play a specific character can sometimes be a determining factor as well. The actors who played these characters understood them completely and therefore were able to make the viewers relate to their journeys.
Here is a list of all those wonderfully flawed, well-balanced, confused but still likable, negative, evil, hopeless romantics, the best fathers, and all the other male characters which will be etched on our memories forever.
Most Memorable Male Characters of Pakistani Dramas – (2010 to 2020)
2010
Hassan – Fawad Khan (Dastaan)
Hassan's undying and unconditional love for Bano was the most appealing aspect of his track. His journey like all the other characters in the drama started off on a light-hearted note but as the story progressed, Hassan faced bigger challenges. Even when Bano disappeared during partition and there was simply no hope that she would ever be found, Hassan did not give up on her. Even though Bano was no longer the person she was once she was finally back 'home', Hassan refused to give up on her. Right till the end his commitment and love remained the same. You can't help falling in love with this character no matter how many times you watch Dastaan.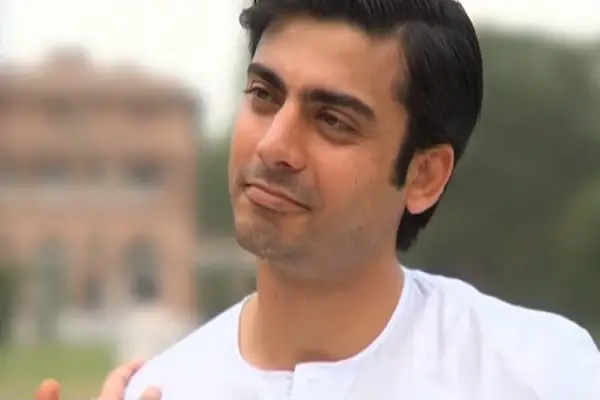 Moiz – Faysal Qureshi (Qaid-e-Tanhai)
Moiz's journey was also covered in many decades, the viewers watched him regret the decisions he took when he was young and he also tried to make up for them. Moiz married the love of his life but his mother created such a misunderstanding between the couple that they ended up living away from each other for years. His wife ended up being his mother's maid while he married another woman while he was abroad. Once they met and finally when the truth was revealed, Hassan tried to be the father he should have been all along and he also tried to give his wife the respect she deserved. Although Moiz was a flawed character, he was definitely a memorable one which left a lasting impression.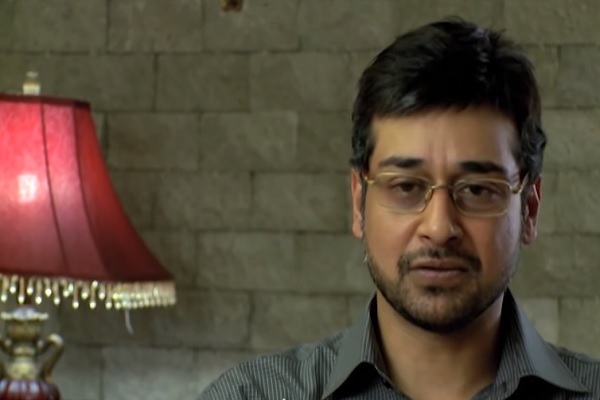 Junaid – Adeel Hussain (Daam)
Junaid was a straightforward, sweet, and romantic young man who could not get married to the girl he loved because his sister had other plans! He fought hard but lost in the end and ended up getting married to someone he had no feelings for. The viewers could clearly see how happy Junaid could have been, had he been married to Zara therefore he always had their sympathies. The way Junaid declared his love for Zara and the manner in which he tried his best to be with her made his track likable and appealing. He was betrayed by the people he loved the most and was just as much of a victim as Zara.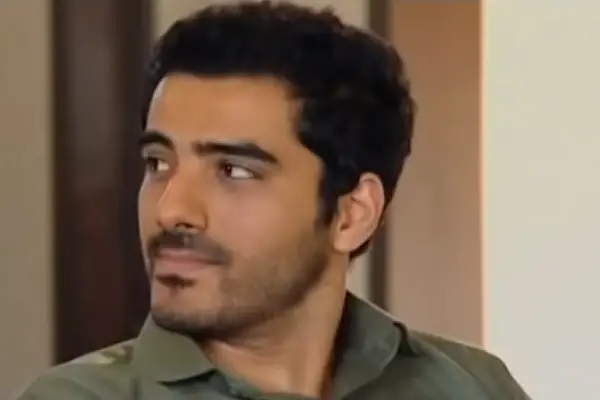 2011
Ashar – Fawad Khan (Humsafar)
The screen presence of Fawad Khan and the chemistry between him and Mahira Khan made Ashar and Khirad memorable characters. It was unfortunate that Ashar himself fell prey to the conspiracies against his wife but in the end, he got a chance to redeem himself. It won't be wrong to say that despite not being an ideal character, Ashar still happens to be remembered by Pakistani drama viewers because of Fawad Khan. The romantic aspect of the Ashar Khirad relationship was conveyed beautifully by him.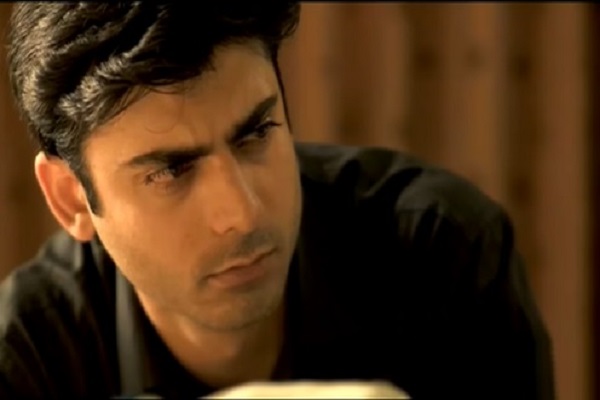 Abdul Qadir – Fahad Mustafa (Main Abdul Qadir Hoon)
Abdul Qadir was introduced as a neglected young boy who did not feel like he belonged in the house he was born in. His nervousness and confusion in the initial episodes and the way he felt unloved yet pressurized by his mother all the time were some personality traits that made his character engaging right from the beginning. As the story progressed Abdul Qadir went through a massive transformation; his spiritual journey, his challenges, and the relationship he had with everyone associated with him made his character unforgettable.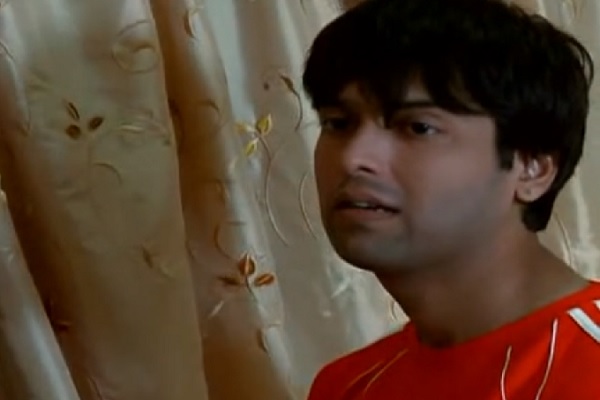 Hammad – Imran Abbas (Khuda Aur Mohabbat)
Hammad's character was absolutely beautiful and showed the viewers a unique love a man can have for a woman. The innocence with which Imran Abbas portrayed this character made it even special. Hammad proved his love and continued to do come what may to prove it further. It was also because of his love for Imaan that he found himself and realized what the true meaning of life was. Unfortunately, he could not win the love of his life, but he showed what loving with pure intentions, free of all needs and desires was like. Hammad's character development and his personality traits definitely made his character memorable.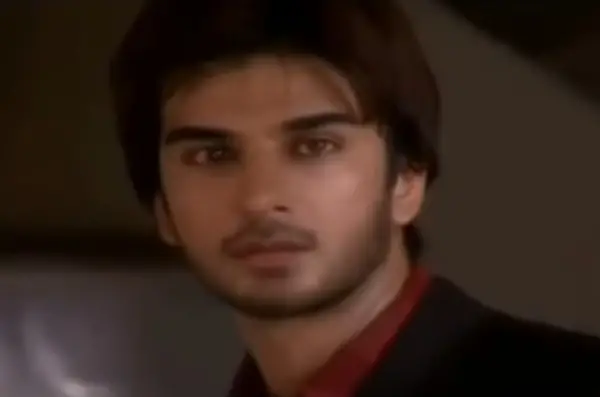 Karim Fazal Chauhdry KFC – Ali Ejaz (Akbari Asghari)
This happens to be not only a memorable but absolutely cute character from Akbari Asghari. The chieftain of the village who thought of himself to be quite wise and smart often found himself to be wrapped around the fingers of his family members. His character was funny and he had a lot of stories to share with others, which kept the viewers entertained and looking forward to his scenes too.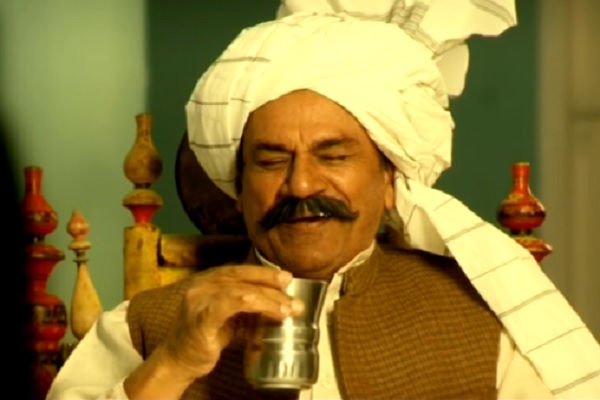 2012
Zaroon – Fawad Khan (Zindagi Gulzar Hai)
Let's get one thing straight, Zaroon's character was in no way likable. In fact, he was the perfect example of the double standards that exist in society regarding men and women. He was a chauvinistic male who had a strong sense of superiority. He met his match when he fell in love with Kashaf and even that did not change him much. Even though Zaroon was flawed to a great extent but it was also one of the most talked-about male characters of the decade! Zaroon's double standards were left unaddressed right till the end which is why even now the character is discussed on different forums. Fawad Khan's fans were smitten by his charm but the character itself was unforgettable for all the wrong reasons!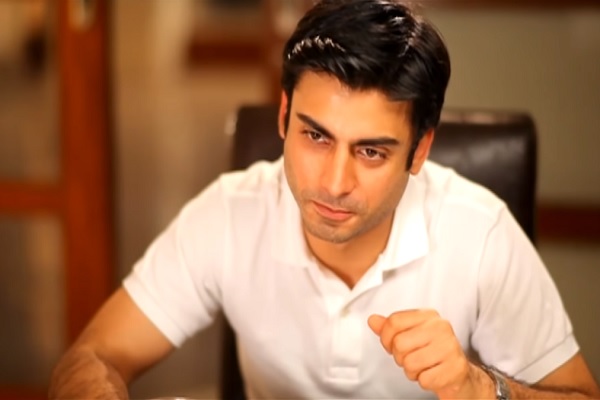 Sami – Syed Muhammad Ahmed (Durr-e-Shehwar)
Even after so many years, Abba from drama serial Durr-e-Shehwar remains the most affectionate, wise, graceful and meaningful fatherly figures in Pakistani dramas. The correspondence Shehwar had with her father through those letters was the most heart-warming and poignant aspect of the drama. In the end, the viewers also found out that the father who was constantly reassuring his daughter was actually quite fearful himself and worried about her all the time. We have never seen a father's love and affection shown on screen with so much precision. The emotional element of this character made it unforgettable.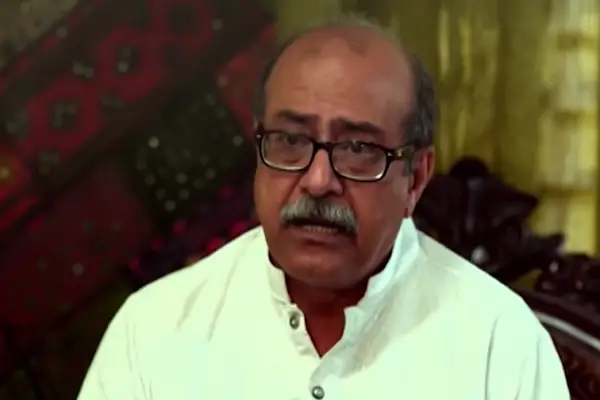 2013
Aunn – Osman Khalid Butt (Aunn Zara)
Aunn was full of shortcomings, he was pampered and he didn't like such treatment because he for once wanted his family to treat him like an adult. Aunn found the true meaning of adulthood when he got married and tried to approach his wife in a unique way. All the experiences that Aunn had were enjoyable to watch and made him familiar with his shortcomings too. This character surely gave Osman Khalid Butt a lot of recognition as an actor and the way it was written by Faiza Iftikhar made it one of the memorable characters of the decade.

Akmal – Danish Taimoor (Rehaai)
Rehaai was a drama serial that had the most negative male lead therefore Akmal, a positive male role-model stood out for all the right reasons. Akmal was a sensitive and caring young man who looked out for the interests of women who were not given respect. He also played a major role in helping these women break free from male exploitation by using all the means available. He redefined the term 'hero' since Akmal did not look like a hero but certainly acted like one in his own docile manner throughout. This was the most impactful and likable role played by Danish Taimoor in this decade.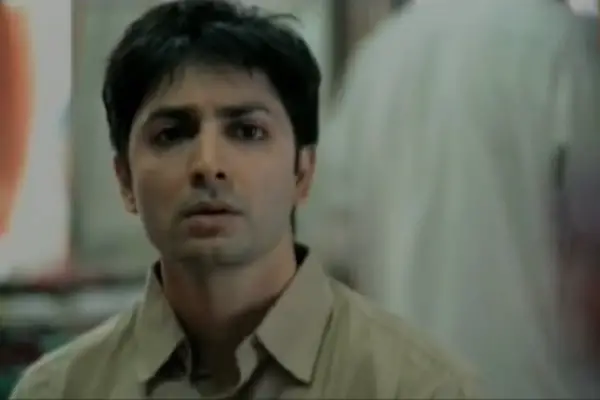 2014
Afzal – Hamza Ali Abbasi (Pyaray Afzal)
This happens to be one such character that gave Hamza Ali Abbasi a chance to prove himself as an actor. Pyaray Afzal was the blockbuster of the year and because of Khalil-ur-Rehman Qamar's script, the character of Afzal stayed with the viewers and made an impact. Afzal's journey was all about the love that he was trying to chase but unfortunately, he met a tragic end which left the viewers broken-hearted. The news of Afzal's death became the talk of the town and it showed how deeply this character affected the viewers.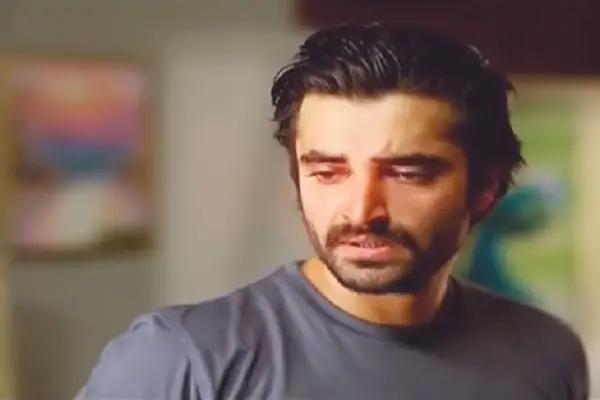 Khalil – Adnan Malik (Sadqay Tumhare)
Khalil-ur-Rehman Qamar wanted to show the kind of love he had for Shano and he did everything to keep it as close to reality as possible. This is the reason he faced a backlash from his family but despite all that, viewers got to see Khalil's character and how madly in love he was. Khalil stood against all the odds and continued to push through but sadly, he and Shano weren't meant to be. This character definitely was memorable.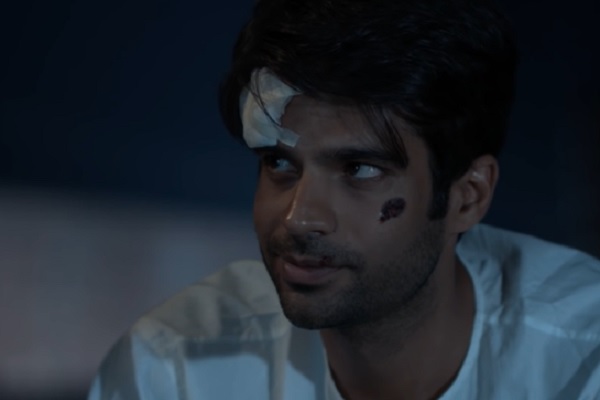 Bhatti Sahab – Noman Ejaz (Jackson Heights)
This character of a taxi driver showcasing the hardships faced by migrants in the USA was definitely one-of-a-kind. Noman Ejaz played his character to perfection and showed that despite the difficulties of life, he never gave up on the idea of looking at the brighter side. The character of Bhatti Sahab was warm and had such a beautiful personality. It definitely was the best part of this drama and one of the memorable characters of the decade.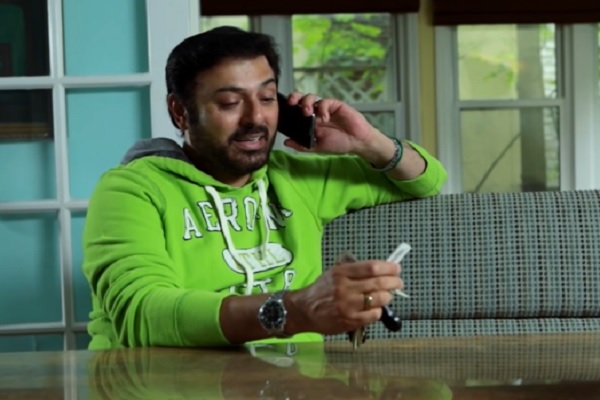 Rohaan – Fahad Mirza (Shanakht)
Rohaan's character was once again written by the writer to break the stereotypes people usually have when they see bearded practicing Muslim men. Rohaan's character was a breath of fresh air and it was nice to see him having such an easy-going approach towards a life where he did not believe in imposing his beliefs on others. Rohaan's character brought a change in people's lives only with the help of his personal actions. It was an impactful and memorable character.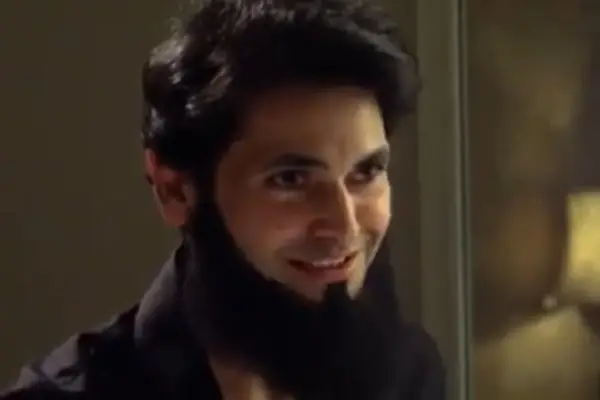 Yousaf – Imran Abbas (Mera Naam Yousaf Hai)
No one pens down romantic dialogues the way Khalil-ur-Rehman Qamar does. Just like many other heroes written by him, Yousaf was also a memorable one. He fell in love with Zulekha the instant he saw her for the first time and was sure that they were meant to be together. He could easily be termed as a nikama aashiq given his credentials but his love for Zulekha made him so special. He was willing to do whatever it took to convince Zulekha of his love even though she rejected him repeatedly. Yousaf was mad love personified!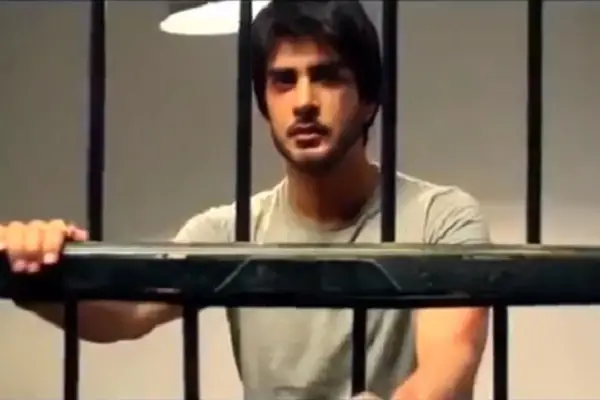 2015
Agha Jaan – Abid Ali (Diyar-e-Dil)
Agha Jaan's character was warm and had a fatherly feel to it. Agha Jaan's story showed that it took him a long time to realize that he too made mistakes and because of his stubbornness, he ended up drifting his sons apart. Agha Jaan then realized he had to do what it takes to fix everything and he didn't mind admitting that he too made mistakes. His conversations with his grandchildren were profound and beautiful. He was an impactful character played beautifully by Late Sir Abid Ali.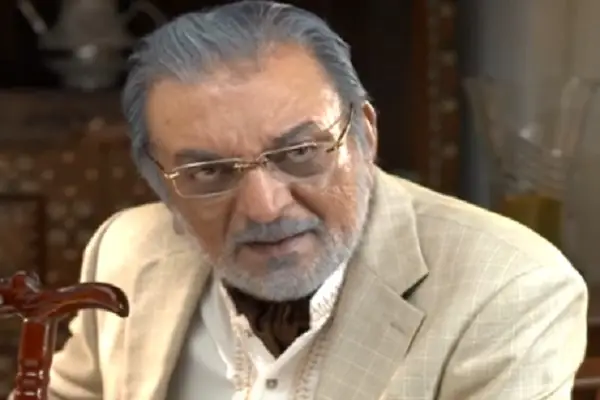 Wali – Osman Khalid Butt (Diyar-e-Dil)
Osman Khalid Butt got to showcase the younger generation of Agha Jaan's clan. He was in love with his cousin and fancied the idea of being united with his uncle's family but it took him a long time in sorting things out and he too had to overcome the obstacles. Wali dedicated his entire life to the honor of his family. His love story with Faarah was very special too.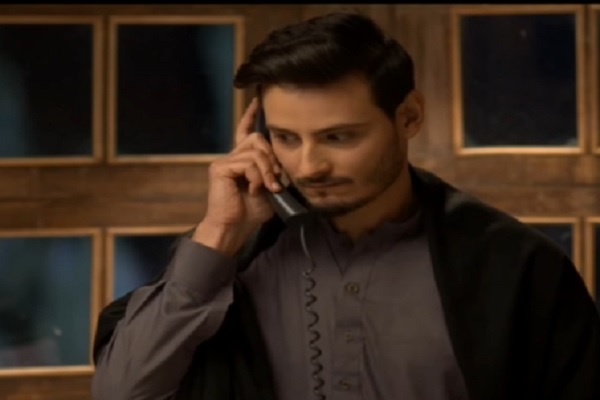 Suhaib – Ali Rehman (Diyar-e-Dil)
Suhaib was the binding force of his family. He was such a person who put his family honor ahead of him, this is why he continued to do what his father wanted and due to his niceness, he ended up winning the heart of his cousin Arjumand. The character of Suhaib was dignified and respectable and yes, memorable too.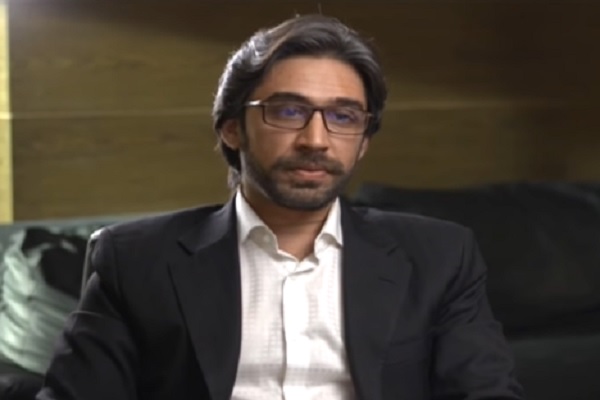 2016
Imtiyaz – Ahsan Khan (Udaari)
There's no denying the fact that this happens to be the character that made an impact and stayed with the viewers for the longest time. The way Ahsan Khan approached this character caught the viewers off guard because they never expected to see him in this avatar, being so convincing as an antagonist. Imtiyaz was an evil pedophile who carefully trapped the mother of his victim and then got away with his evil act. After he came back, it was an intense and nail-biting journey to see him being put behind bars. Imtiyaz ended up being a memorable character for gruesome reasons but he left such an impact that actually forced people to start thinking and start the conversation. This character made the parents cautious and alert and it showed that this is how the TV medium can be used to spread awareness. This definitely happens to be one of the best characters Ahsan Khan has played.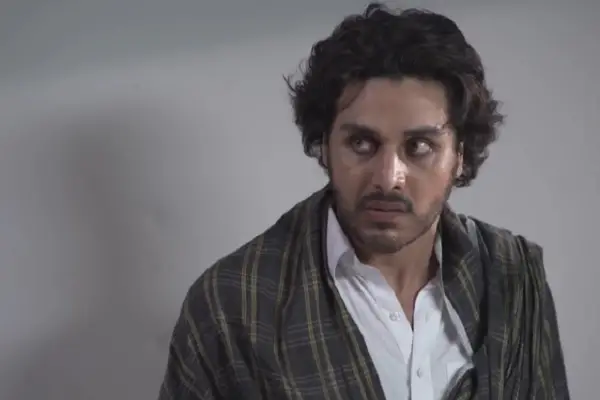 Ejaz/Jazza – Saad (Udaari)
The child artist Saad added so much personality to this character that after the time-lapse, people started missing seeing this young boy who had a voice, opinions and so many ideas in his young brain. The accent of Jazza was another endearing aspect of his personality because it showed him as a raw boy from the village. Jazza was smart, intelligent, and saw life through his own perspective and one of the best characters of Udaari and a memorable one as well.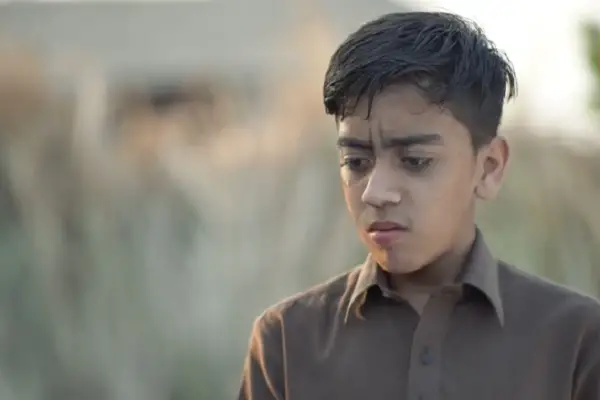 Haider – Zahid Ahmed (Besharam)
Haider's character was a breath of fresh air because despite having an image that he usually lived up to, he ended up being a doting and a very understanding husband who believed in giving his wife space and the freedom to live her life the way she wanted. Haider did let Mishi know that he had certain expectations but he never once put restrictions on her. Open communication and understanding was what made Haider an ideal husband and Zahid Ahmed played his character beautifully.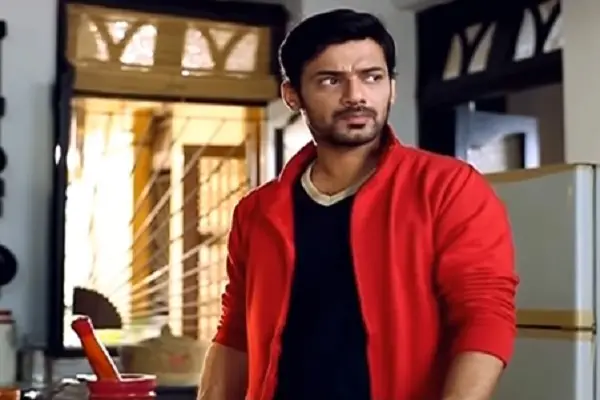 Mohid – Humayun Saeed (Dil Lagi)
Mohid was the kind of hero that made the viewers question repeatedly, do men like him really exist? It is rarely ever that Pakistani viewers get to watch such male characters who have such a charming personality and they are so madly in love. Faiza Iftikhar's characterizations and dialogues always are novel. This character made the viewers fall in love with Humayun Saeed once again too. It won't be wrong to say that after playing a plain and shallow character like Irtiza, Mohid proved to be a game-changer for Humayun Saeed.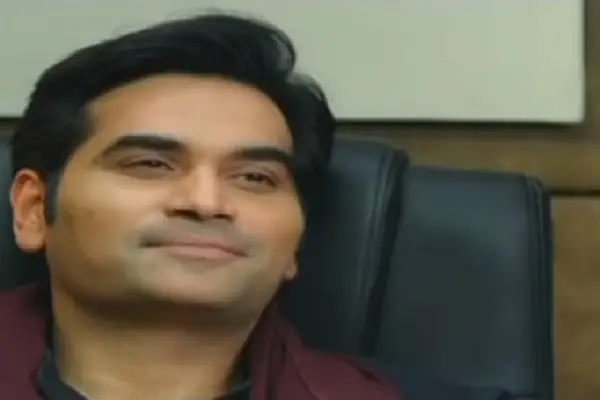 Gulistan Khan – Noman Ejaz (Sang-e-Marmar)
Gulistan Khan was a rigid and egoistic head of a family who thought that loving someone meant 'owning' them. He had a difficult and complex relationship with everyone around him and throughout his life, he never earned the kind of respect which he clearly expected from everyone. He always believed that his aggressive behavior would make things right but he laid the foundations for a never-ending enmity. His character went through different realizations and his ending was definitely unforgettable.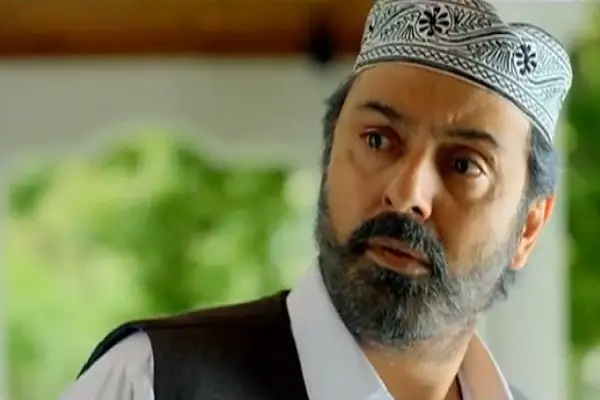 Tora Khan – Paras Masroor (Sang-e-Marmar)
If there was one character that can be chosen as the backbone of the story, it was Tora Khan. Although the story revolved around Gulistan Khan's family the way Tora Khan continued with his revenge plan in the background without giving away his secret for so long made it quite intense. Tora Khan was subjected to a lot of hatred and racism because of his mother and although he became thick-skinned about it, the thing he could not get past was the fact that his mother succumbed to the injuries that were caused to her by the brutal assault of Gulistan Khan. The way this character thought, planned and manipulated situations, while still maintaining that innocent aura about him made him one of the most memorable and intelligently written characters of the decade. Watching Tora Khan was nothing short of a treat and the way Paras Masroor acted out this layered and complex character with so much clarity was sheer brilliance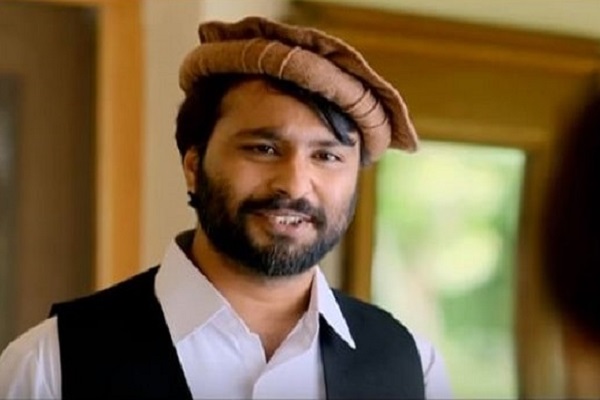 2017
Mian Jee – Qavi Khan (Aangan)
Mian Jee's character was fun and had so much personality. His one-liners were the best and in a literal sense, he was the head of the family who knew when to let it go and also knew exactly when he had to speak up and draw a line. Mian Jee always spoke in favor of his daughters in law and didn't shy away from holding his sons responsible for their stuff-ups. His character was a breath of fresh air and absolutely beautiful.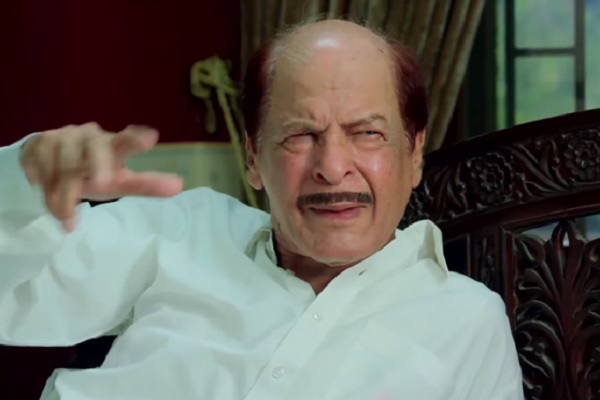 Daniyal – Shaz Khan (Yakeen Ka Safar)
Although the character of Daniyal was short-lived, it was such a beautiful and impactful character that made the viewers' heartache when he passed away. A perfect companion, ideal son, brother, and a husband – who gave up his life fighting for justice and truth. This character made a lot of impact and became memorable for the drama viewers.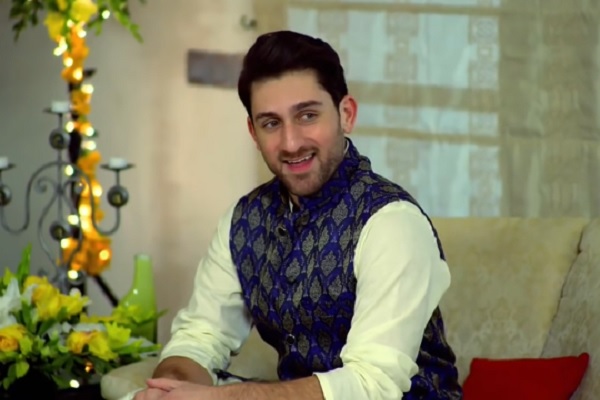 Dr. Asfandyar – Ahad Raza Mir (Yakeen Ka Safar)
This character put Ahad Raza Mir on the map and showed everyone what he was capable of as a performer. The character of Asfandyar went through a transition. He suffered from PTSD after his brother died and somehow couldn't come to terms with the fact that his father didn't fight till the end to prove Daniyal innocent. As Asfandyar became influential, his pure intentions helped him solve the mystery behind his brother's murder and gave him a much-needed closure that he was after. Asfandyar continued to learn and he didn't mind giving people chances that they truly deserved. His love story with Dr. Zubia was an absolutely beautiful part of his journey which he approached with sheer decency and dignity.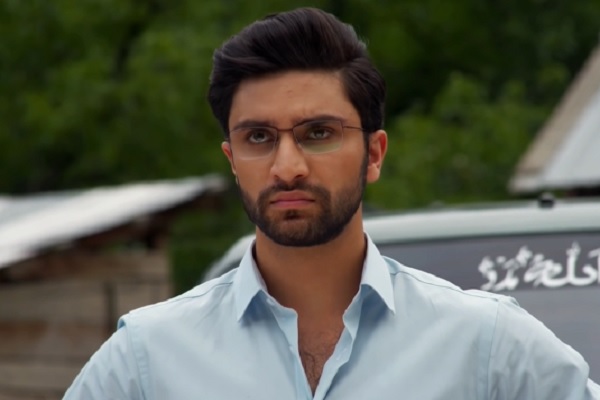 Hassan – Sami Khan (Khudgarz)
Hassan was the khudgarz in the drama serial, he was selfish to the core and had no respect for anyone. His father's personality influenced him more than anything else and he turned into a spoiled brat who did not care about anyone's feelings. He was ruthless to those people who gave him nothing but love. Towards the end, he started feeling guilty and it was only gradually that he realized how wrong he was. Hassan's character was written and acted out brilliantly. It was the kind of character which also gives you a reason to self-reflect.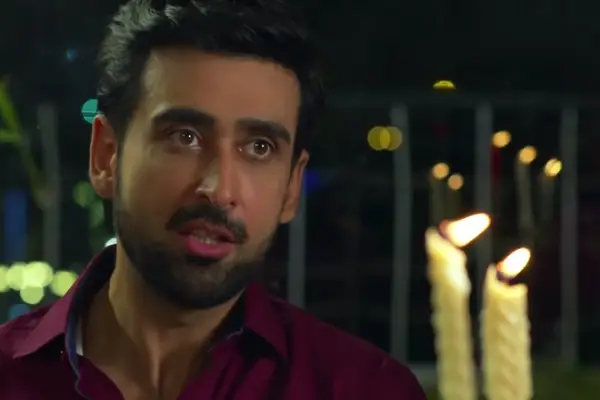 Omar – Yasir Nawaz (Khudgarz)
Omar made a late entry in the drama but his character had so much going for it that this list would be incomplete without him. He was the one who helped Hassan figure things out. If he did not guide Hassan, he would have never realized his mistakes. Omar's character was never preachy which made him a unique mentor. Right from the beginning, this character had a definite screen presence. Yasir Nawaz's performance made it even more special.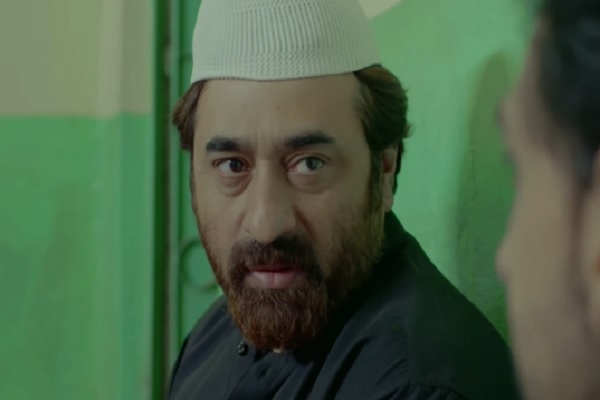 Faris – Sami Khan (Tau Dil Ka Kya Hua)
Faris' dialogues and his internal struggles made his character both intriguing and appealing. His philosophy regarding love and the desperate need for closure made him a memorable character without whom this list will be incomplete. A man who could not make himself hate his ex-wife even though outwardly he kept on telling people that he was over her, Faris' heartbreak and the lies he told himself and others kept the viewers guessing and wanting more.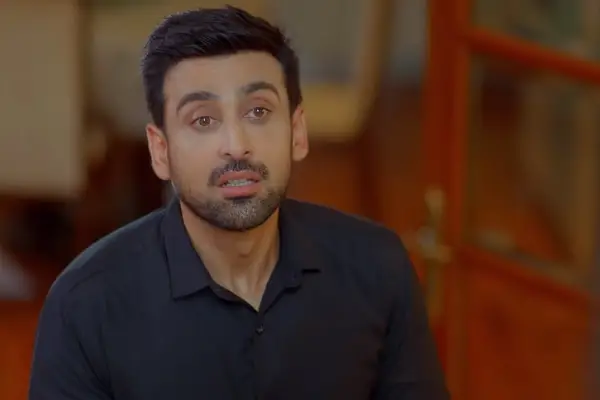 Ghafoor – Rambo (Khuda Aur Mohabbat)
These kinds of simple yet beautiful characters always add so much warmth to any drama or story. The character of Ghafoor did exactly that in the second season of Khuda Aur Mohabbat. A simple man who only had loyalty and friendship to offer ended up giving everything away to help Hammad emotionally and mentally. He was a true friend who stood by Hammad's side when he needed it the most. A beautiful and memorable character played beautifully by Rambo.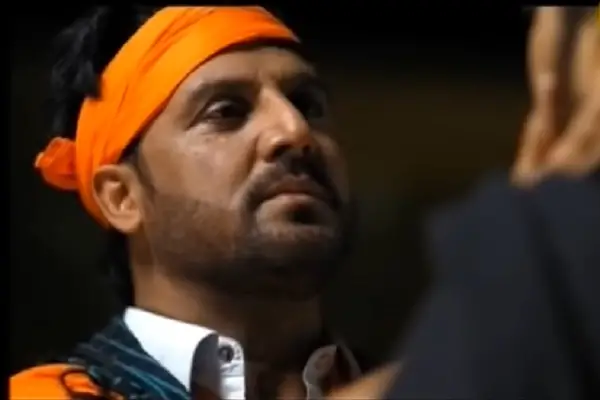 2018
Bhola – Imran Ashraf (Ranjha Ranjha Kardi)
Bhola has to be the most memorable character in this list that made the viewers laugh and cry at the same time. His dialogues and even his antics literally went viral. Bhola represented those people who are often sidelined in society and even our dramas. This character gave such people a face and a personality. It changed the way people look at people with developmental delays and other such issues. The viewers were completely invested in Bhola's journey and it gave Imran Ashraf more recognition than ever before.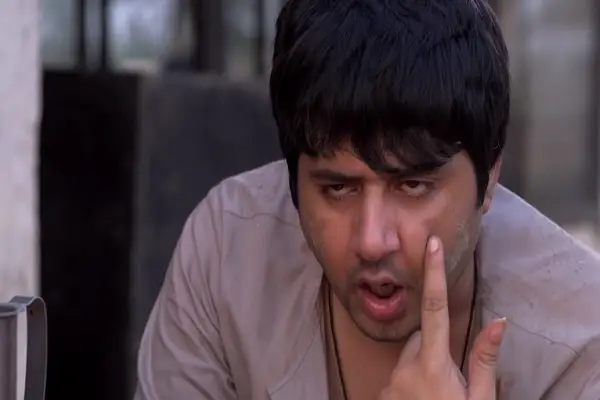 Asfand – Faysal Qureshi (Baba Jani)
Asfand was another beautifully penned down character who was intelligent, sensitive, caring, and graceful. We rarely get to see such main leads in Pakistani dramas. He was shown as a man who tried his best to balance all his relationships but there were times when he failed to do so. Even though Asfand made a big mistake at the beginning of the story, he learned from it and made sure that he did not make the same mistake again. He loved his family and chose to ignore their flaws but he was not naive.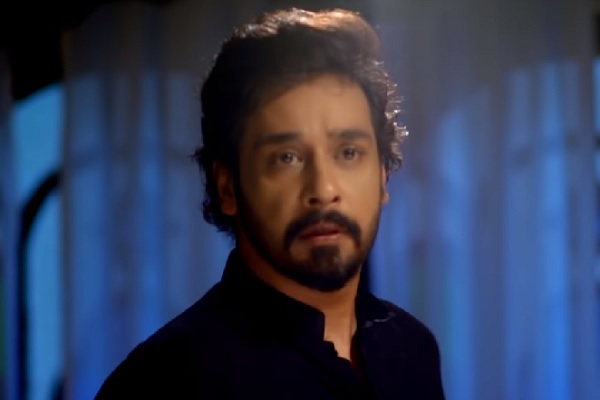 Raheel – Osama Tahir (Dar Si Jati Hei Sila)
Dar Si Jati Hei Sila was popular because of its diverse characters and impactful storyline. Raheel was a level-headed and progressive young man who was a big support for Sila. He was also a sensitive individual who could sense things that others chose to ignore. He was a breath of fresh air and the kind of male character which the viewers would love to see in Pakistani dramas.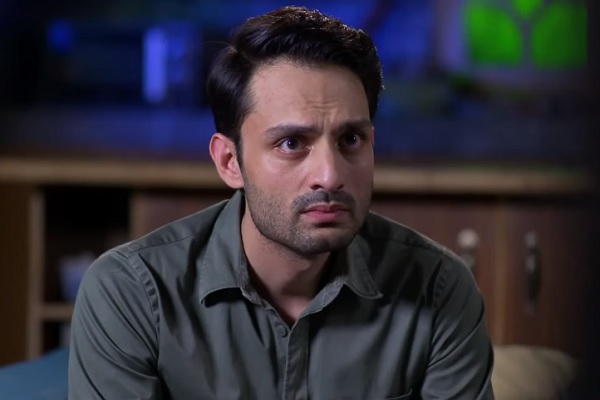 2019
Ammar – Ali Rehman (Khaas)
It wasn't an easy feat playing the character of a manipulative narcissist to perfection and Ali Rehman achieved that. Ammar's character was written brilliantly by Sarwat Nazir who tried to show how hard it is to survive around such people who have narcissistic personalities. Ammar was manipulative but he fabricated such an image which made it hard for the people to find flaws in him. Till the end, he continued to be who he was and didn't believe in changing himself despite failing at marriages twice. Ali Rehman gave this character a perfect treatment and made it a memorable character despite it being a negative character.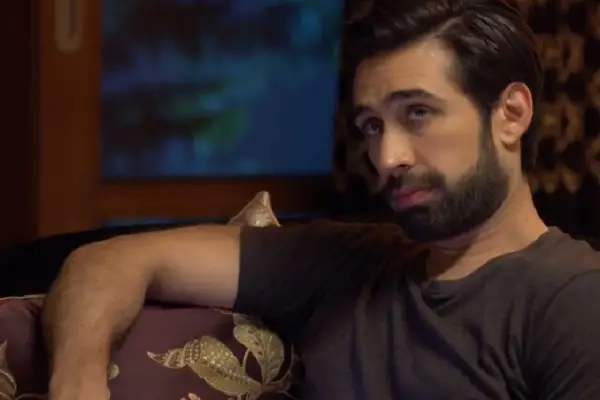 Badar – Affan Waheed (Do Bol)
It was interesting to see a grey character who had the capability of being manipulative for his selfish reasons. All he ever wanted was to be with Gaiti and when he got married to her, he realized how important it was to love her selflessly. In the end, it was his selflessness that made Gaiti see the niceness in him and also made her fall in love with him. This way Badar also learned that he was capable of loving selflessly because for him, Gaiti's happiness mattered the most and he put her ahead of him. Badar also got Gaiti familiar with the idea of true love. Badar's character required a subtlety that Affan Waheed resorted to while portraying this character.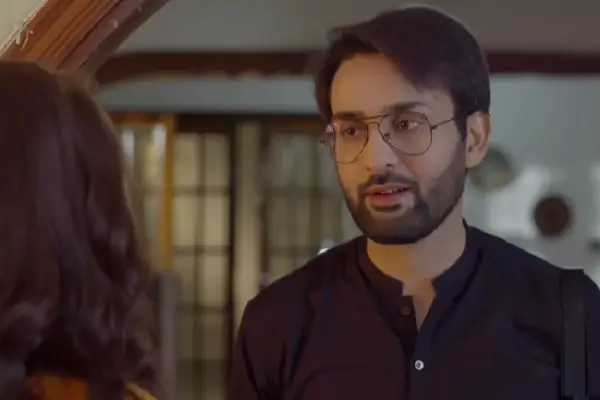 Meer – Noor Hassan (Meer Abru)
Meer had anger and trust issues, it was because he saw his parents being incompatible and his father being emotionally absent. That made Meer develop those traits and he couldn't fight his demons when he needed the most. It wasn't until the death of his cousin Saim and seeing his lady love drifting away from him made him realize how important it was to bring a change in himself. The transition wasn't forced, it came straight from his heart and he realized that he was capable of goodness as well. It took him a long time to forgive himself but he most certainly learned his less0n. Meer's character was unconventional and was portrayed perfectly by Noor Hassan.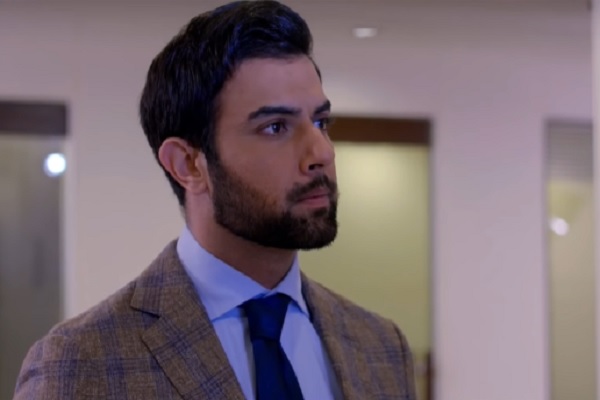 Abdul Ala – Manzar Sehbai (Alif)
The mention of Alif is always going to be incomplete if the best character of Abdul Ala is not discussed. He had so many profound messages to teach his grandson. Abdul Ala himself was a victim of pride and judgment but when he paid the price by losing his son, he unlearned everything and made himself realize that he was wrong. He spent the rest of his life fending for his mistakes and being a guide to his only grandson Momin. His dialogues were profound and his way of teaching was unique. His personality had a lot of character too and it was portrayed brilliantly by Manzar Sehbai.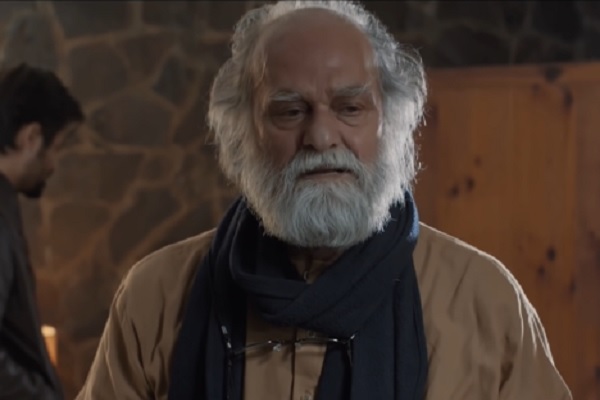 Momin – Hamza Ali Abbasi (Alif)
Momin found himself deviating from the right path and lost his touch with spirituality because he saw life through a different lens. Momin started walking on the path of self-discovery and righteousness when he lost his grandfather. Momin's character was realistic and this is the reason viewers found it relatable because everyone at a certain point in their lives struggles with spirituality and connection with The Creator. Momin's character had so much to offer and it was an experience within itself to see his emotional and spiritual transitioning. From angry and bitter to forgiving and accommodating, Momin's journey was beautiful and it makes him a memorable character played phenomenally by Hamza Ali Abbasi.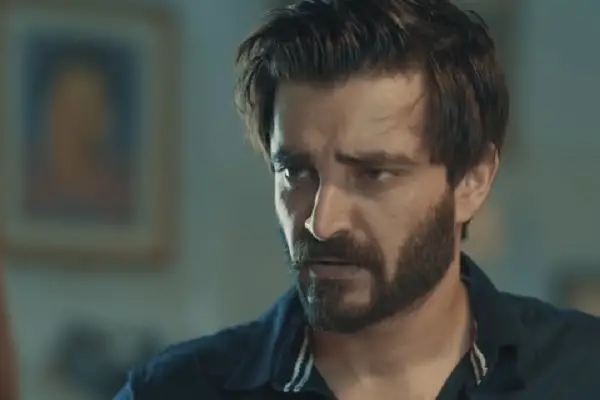 Sameer – Zahid Ahmed (Ishq Zahe Naseeb)
Zahid Ahmed approached Sameer's character phenomenally. He added grace and charm and not for once took it overboard because it was a new domain for people to explore where a man suffering from multiple identity disorder was being seen on TV. It was because of Sameer's character that the viewers showed acceptance towards it as it was approached in such a clear manner. The writer humanized Sameer's character and showed his struggles by doing justice to them. Sameer found love and despite knowing that he had certain issues, he didn't hold back at giving himself a chance to fall in love because he wanted to heal himself and he put his trust in his lady love. His journey was unique and so was his character.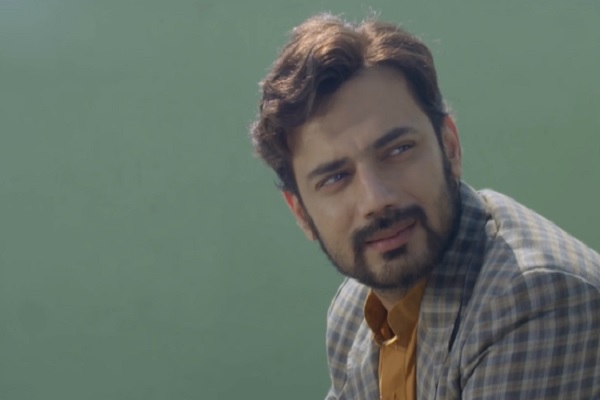 Amaanullah – Ahad Raza Mir (Ye Dil Mera)
The way Amaanullah's character was portrayed by Ahad Raza Mir made everyone realize how grave PTSD at times can be. His performance was beyond brilliant but his character was written with so much clarity where he had an entire plan of action set ahead of him and he wanted to avenge the death of his family. Viewers found themselves rooting for a grey character like Amaan who too made some poor choices but it didn't undermine the fact that he was a victim and had all the right to find a closure the way he wanted. Ahad Raza Mir showcased Amaanullah's thought process in such a clear manner that he made it very easy for the viewers to feel his pain.

Shehryar – Ahmed Ali Akbar (Ehd-e-Wafa)
Shehryar's track started by showing a reckless and fun side of his personality. As the story progressed, the viewers got to watch different layers of his character. He turned out to a really focused, determined, and intelligent young man. Although he came from a lower-class background, he worked hard to change his destiny. At the same time, he was not embarrassed by his background. He assisted his father with his job whenever there was a need to do so. He was the most sensible male lead in drama serial Ehd-e-Wafa, someone who never compromised on his principles and had big goals.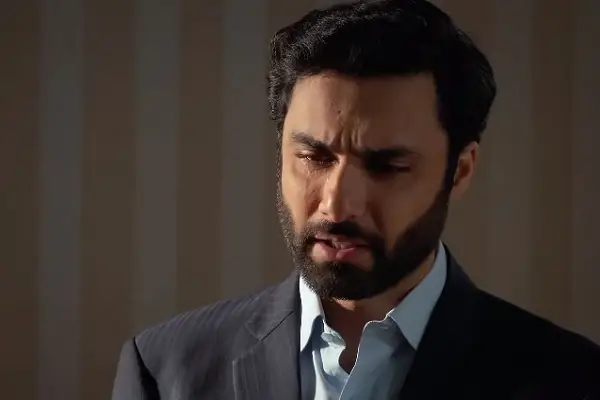 Haji Illyas – Rehan Sheikh (Inkaar)
Haji Illyas was another memorable character who stood by his daughter while she fought the toughest battle of her life. He was disappointed in her and wished things were different but at the same time, he was not going to allow someone who tried to kill her daughter to get away with it. His relationship with his daughter Hajra was always the highlight of every episode. We need to see more such supportive, kind, and strong fathers in our dramas.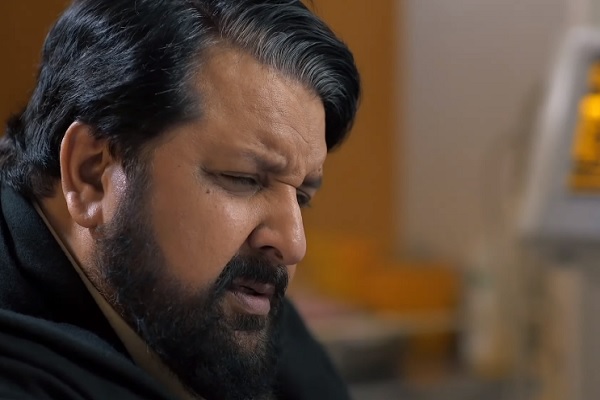 Shayan Malik – Sami Khan (Inkaar)
Shayan Malik fell in love with Hajra when they were in college but he never had the confidence to confess his feelings for her. When her best friend tried to assault and then kill Hajra, Shayan was a man on a mission. He went against the wishes of his own family and supported Hajra even though there were times when she did not want him around. Shayan's undying love for Hajra and the amount of effort he put into supporting her made his character both memorable and admirable.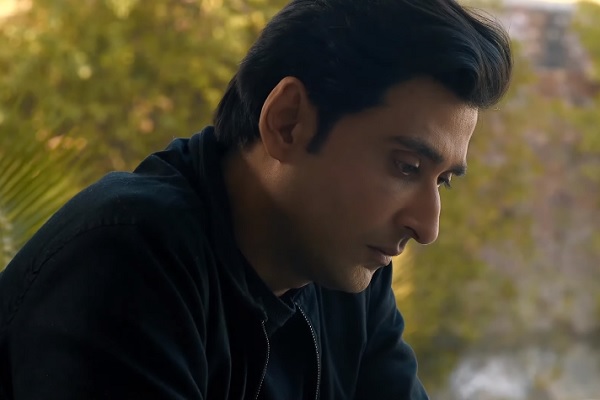 Saad – Ahad Raza Mir (Ehd-e-Wafa)
Saad wasn't always likable, his stubborn nature, in the beginning, was even annoying. However, as his character became mature, he turned out to be a really sensible young man with a good heart. The most appealing aspect of Saad's personality was that pleasing his father was on top of his priority list. Letting his father down was the lowest point in his life and making him proud was the best one. He also proved to be a great cadet and leader who looked out for his batch mates in ways which only a sensitive and caring person would have. He was equally likable and supportive as Dua's partner.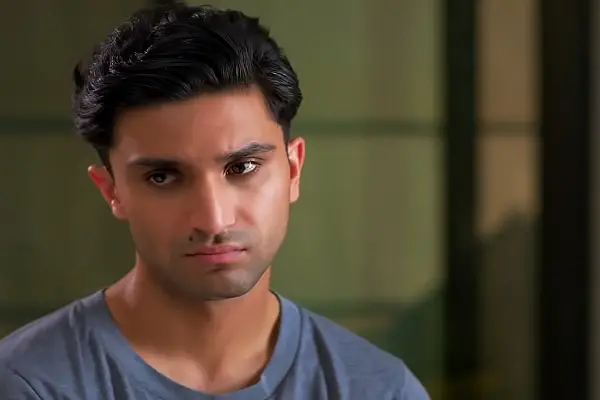 Danish – Humayun Saeed (Mere Pass Tum Ho)
Through this character, the writer in the aptest manner possible showed how heartbreak affects a person who trusted someone with their eyes closed. Danish's world revolved around his wife Mehwish, when she betrayed and left him, he did whatever he could to get over her and eventually ended up being a really strong individual. Although Danish had more courage to face the world and take risks after Mehwish left, he never got over her. He remained madly in love with her right till the end but also could not take her back. Danish died of heartbreak and left a lasting impression.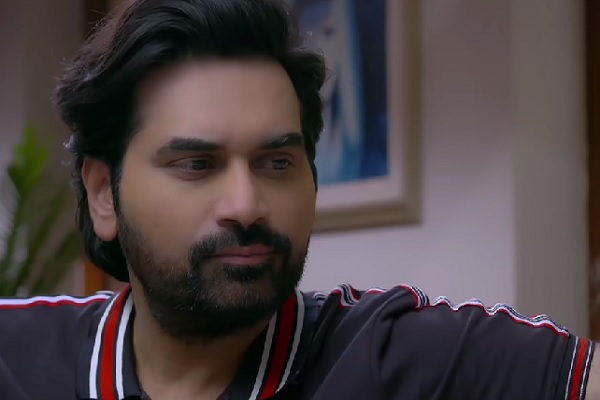 Shehwar – Adnan Siddiqui (Mere Pass Tum Ho)
Shehwar's character in Mere Pass Tum Ho was a negative one. He fell for Mehwish the second he saw her and he could not care less that she was married. Although he himself was already married, he played an important role in making Mehwish take the most crucial decision of her life which she regretted later on. We saw many negative and conniving men in Pakistani dramas in 2019 but this one will stay fresh in our memories forever because of the havoc he played in everyone's life.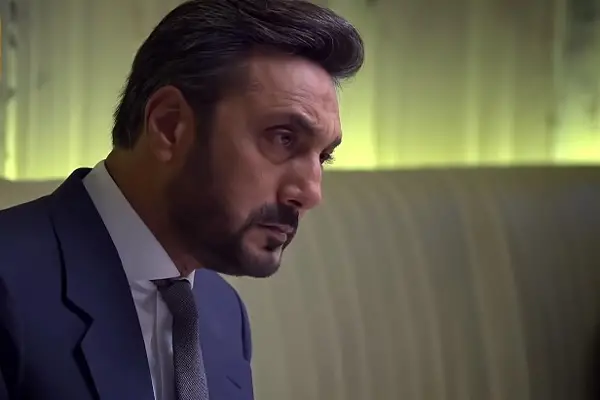 2020
Wajdan – Junaid Khan (Kashf)
Junaid Khan gets to play a substantial role in drama serial Kashf. The treatment he has given to Wajdan's character is absolutely flawless. He is not just love-stricken with Kashf but he is constantly struggling to prove his love to her and her family. Wajdan wants to do it not for himself but selflessly for Kashf because he knows she is being exploited and is giving up her basic rights of living a decent life. It is because he feels for her and is far-sighted to see that Kashf will end up lonely because she already is being isolated and is being forced to give up on the happiness that she truly deserves. Wajdan's selflessness and clarity in his thought process make him a very strong character.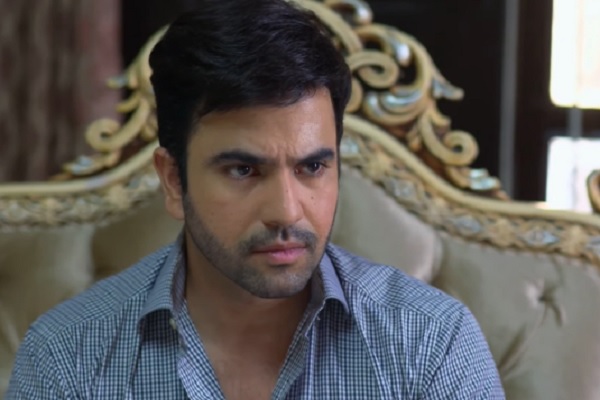 Mehmood – Syed Muhammad Ahmed (Ruswai)
An unfortunate father who failed to save his daughter from kidnappers and was held responsible for the tragedy, Mehmood made us cry buckets of tears. His daughter blamed him for saving his daughter-in-law instead of her and this resulted in creating a rift which made the viewers take sides too! Mehmood went through so many trials and each one of them was translated so well by Syed Muhammad Ahmed, this character will never be forgotten.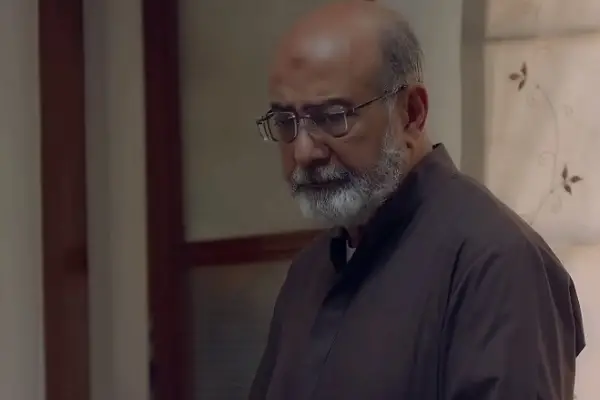 Abdullah – Bilal Abbas Khan (Pyaar Ke Sadqay)
Abdullah was the kind of young man we rarely see in Pakistani dramas. A child who never got the love and attention of his parents was verbally and physically abused by his step-father ended up growing into a confused adult. Even with all his 'shortcomings', Abdullah had the most interesting personality. His character was well-etched-out and the viewers couldn't help but feel for him. Abdullah's sensitive and caring nature was also often shown through different scenes. He was an unconventional male lead who made the viewers fall in love with him.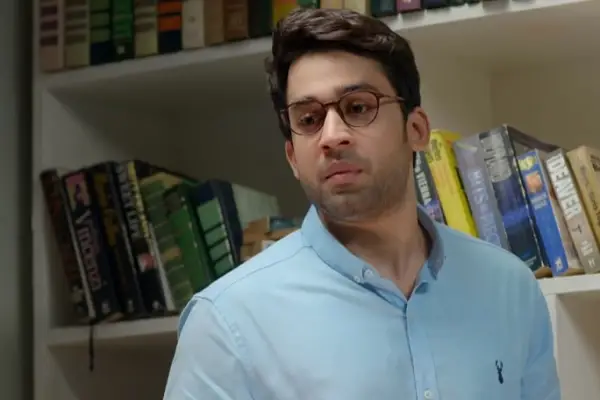 Weren't all these characters amazing? Which characters have stayed with you for the longest time and which one of these made an impact in your opinion? Please add more to the discussion and let us know your thoughts.
Fatima Awan & Zahra Mirza