There is no denying the fact that the Pakistani drama industry is filled with talented actors. Pakistani dramas have always done well in terms of popularity because of the way they are conceived, written, and executed. However, one of the major factors that play a role in making or breaking the drama is the performances done by Pakistani actors. In the last decade, the Pakistani industry has produced a lot of quality dramas and has brought back the glory they deserved. However, as much as the writers, producers, and directors get together for the joined effort, another level of responsibility lies on the actors because they end up being the main face of the character whose story is being shown.
In order for an actor to give a memorable performance; a lot of hard work, dedication, and homework is required. Their job is demanding because every character requires a unique treatment and especially when the actors embrace their characters, they get to give such performances that stay with the viewers for a long time. This past decade was no different. Pakistani drama viewers got to see a lot of memorable performances done by male actors because of which they also got to prove their craft and skills, also earn love and appreciation of their fans and followers.
It is a great way to start a discussion and walk down the memory lane, and especially because all these actors have done such commendable work, that they deserve another round of appreciation for giving some of the most memorable performances of the decade.
Most Memorable Male Performances of Pakistani Dramas – (2010 to 2020)
2010
Fahad Mustafa – Abdul Qadir (Main Abdul Qadir Hoon)
Fahad Mustafa played a character in Main Abdul Qadir Hoon that went through so many different experiences and emotions. He did exceptionally well enacting every aspect of this character's personality on screen. He was faultless as the confused and neglected young man. He was equally convincing as someone who had finally made up his mind and wanted to live his life on his own terms and conditions. Fahad Mustafa's solid performance added to the value of his character, without it Abdul Qadir's journey wouldn't have had the same impact.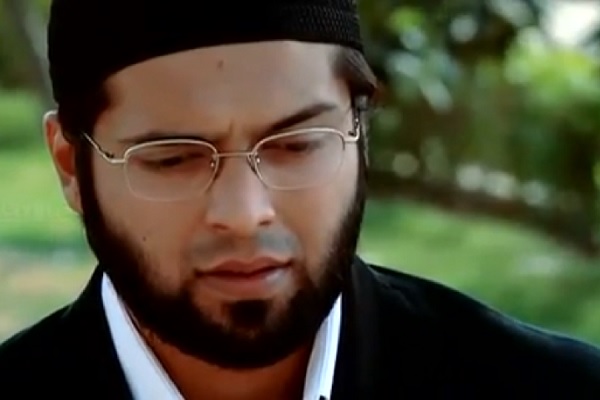 Adeel Hussein – Junaid (Daam)
Adeel Hussein natural approach towards acting and his unique style attracted the viewers instantly when he played Junaid's character in Daam. He made this character even more likable by bringing out the romantic side of Junaid's personality in the best manner possible. Not only this, but he was also quite convincing when he was sick and tired of Maliha running his life for him. This was another character which went through several ups and downs, Adeel Hussein did complete justice to all these emotions.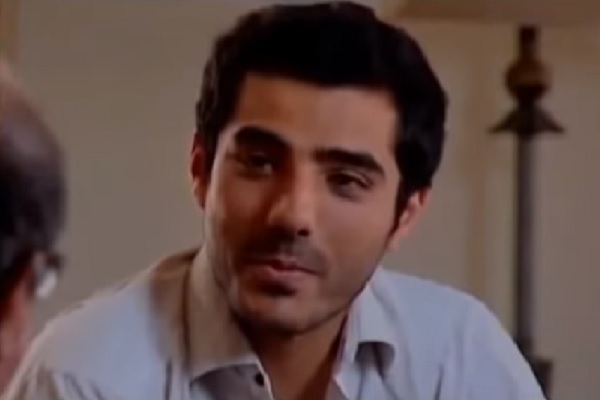 Fawad Khan – Hasan (Dastaan)
Just like Bano, the name of Hassan has been engraved in the minds of the viewers. Fawad Khan's undeniable screen presence and overall appeal made his performance in Dastaan memorable. The character of Hassan was reserved and serious, there was this aura about him that Fawad Khan created perfectly, doing complete justice to the nature and behavior of Hassan which was the demand of the character. Although Hassan chose a different path, the love and utmost respect he had for Bano was evident every step of the way, through each and every expression of his. Fawad Khan gave a memorable performance as Hassan and showed through all that was going on his mind skillfully.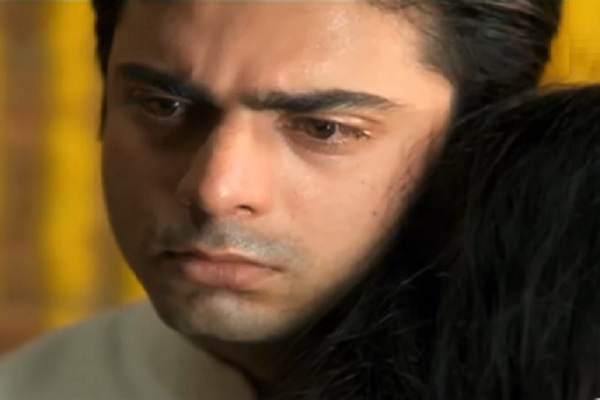 Faysal Qureshi – Arfeen Abbas (Meri Zaat Zara-e-Benishan)
From being love-stricken to bitter, angry, and then remorseful. The journey that Arfreen lived wasn't easy and had a huge emotional turmoil that kept on increasing as the days passed by. Faysal Qureshi portrayed the character of Arfeen with a lot of finesse. The story was narrated in flashbacks, therefore to see him aged and then back to the younger self was explanatory of how hard Faysal Qureshi worked in order to do justice to both the time frames and stages of Arfeen's life. It was a complex character to play that had so much emotionality to it. The love Arfeen had for Saba was absolutely special and he realized her value after he couldn't be with her. This aspect of his journey was perfectly portrayed because it was obvious that Arfeen regretted turning her back on the one he loved wholeheartedly. Faysal Qureshi's performance in Meri Zaat Zarra e Benishan definitely is memorable.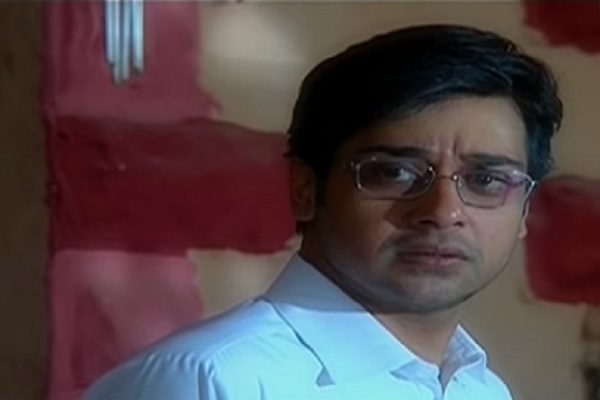 Imran Abbas – Jawad (Malal)
The candidness and ease with which Imran Abbas portrayed the character of Jawad went to show that he not only embraced it, but lived and felt it. Jawad was a competent, happy-go-lucky guy who knew when to take a stand and how to prove himself. Jawad never believed in making tall claims but when it came to the practicality and materializing his dreams, he was a go-getter. Imran Abbas' top-notch performance made this character even more special. It was obvious that Mehreen Jabbar briefed the actors to be at their absolute natural self, because of which they'd be able to do justice to the essence of these characters and it actually worked because Malal happens to be one such drama in which Imran Abbas acted effortlessly, making it one of the memorable performances of the decade as well as his career.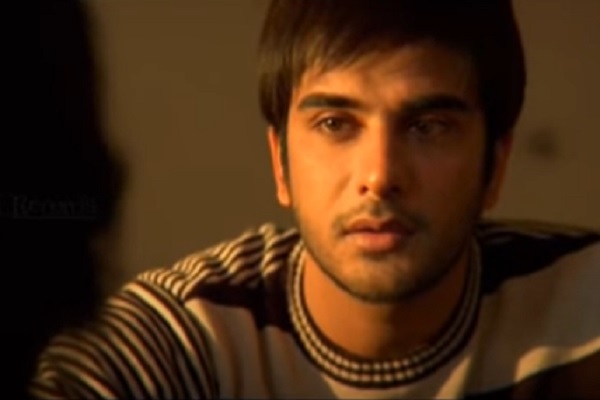 2011
Imran Abbas – Moeez (Mera Naseeb)
Imran Abbas has played only a handful of negative characters in his career and this was one of them. Moeez was an abusive husband who had no respect or love for his wife. Although Imran Abbas fits perfectly often in romantic character, he also nailed this negative character. His portrayal was convincing throughout. He made the viewers hate his character and it was also easy to understand why Moeez was so twisted.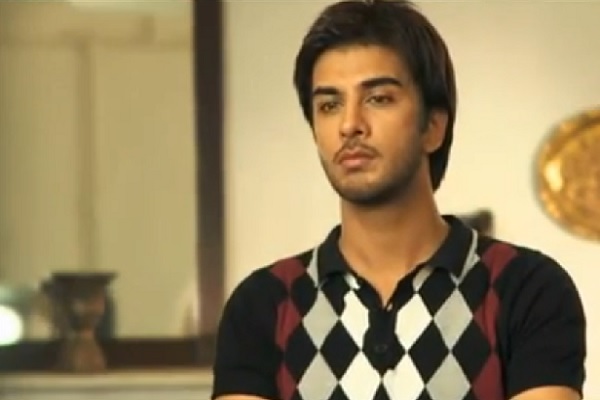 Faysal Qureshi – Moiz (Qaid-e-Tanhai)
Faysal Qureshi is one of the most versatile and naturally gifted actors. His role in Qaid-e-Tanhai stayed with the viewers for a really long time since he played a flawed role to perfection. This was a character that showed Moiz as a young and rather naive man. The story also showed how his personality changed as he grew older and learned the truth. Faysal Qureshi's performance was so apt that even though his character was not likable, the viewers could relate to his character and were interested in his journey.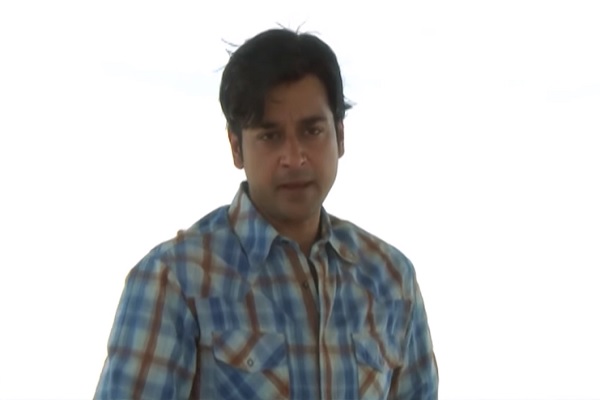 Imran Abbas – Akbar (Akbari Asghari)
This has to be one of the cutest performances of Imran Abbas's career. The character of Akbar was unique, he was an introvert who lived in his own bubble. A practicing Muslim who didn't hold back in sharing what he felt every time he saw something that was not in line with his thoughts. However, the best part about Akbar was that he strived to make himself a better person and didn't really focus much on what others did. Despite coming from such a big family, he always minded his own business. Imran Abbas made the character of Akbar look really sweet and the irritated expressions made the viewers feel for him even more. His love story was based on honesty and that was another endearing part of his journey. Imran Abbas played the character of Akbar to perfection and gave a memorable performance.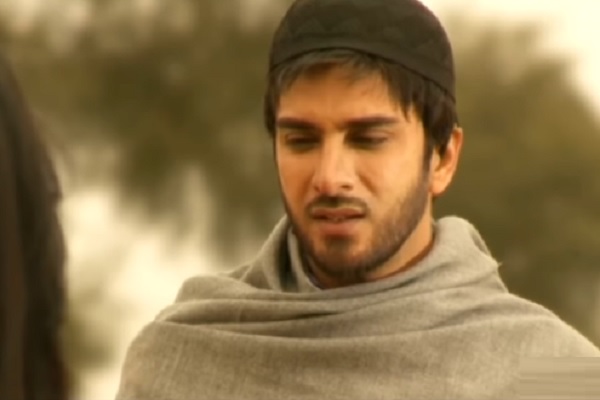 2012
Waseem Abbas – Murtaza (Zindagi Gulzar Hai)
Waseem Abbas has played many such characters in which he was shown as the selfish father and husband who never realized where he had gone wrong. He has always excelled at playing such characters but he was truly exceptional as Murtaza since his character served the purpose of showing how daughters are looked down upon and how some men can never see just how wrong they are. He was particularly impressive when it came to showing the self-righteous side of his character. He was equally convincing as a ruthless father and husband.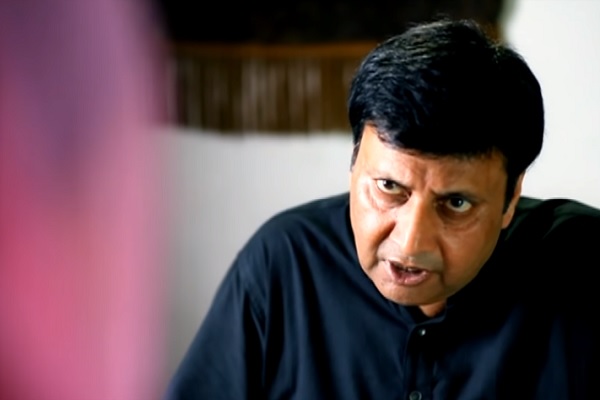 Syed Muhammad Ahmed – Sami (Durr-e-Shehwar)
Would Abba's character be as memorable as it was if it weren't for Syed Muhammad Ahmed? We are pretty sure that it wouldn't have been as gentle and powerful at the same time had Syed Muhammad Ahmed not been so precise in his portrayal. His dialogue delivery made those well-written letters and face-to-face conversations even more emotional. It was because of Syed Muhammad Ahmed's heartfelt performance that this character became memorable.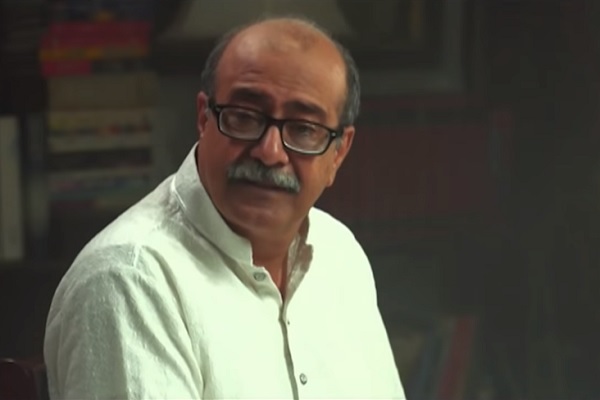 Mikaal Zulfiqar – Mansoor (Durr-e-Shehwar)
Mikaal Zulfiqar experiments rarely and his performances are usually more or less the same. Mansoor was like a breath of fresh air as far as Mikaal's performances are concerned because the way he translated this character on screen was different from what he has usually done. Mansoor made some mistakes but Mikaal made sure he also brought out the slightly funny and lighthearted side of his character stand out as well even though these scenes were few. Mikaal's overall look for this role and his acting both made the young Mansoor an unforgettable character.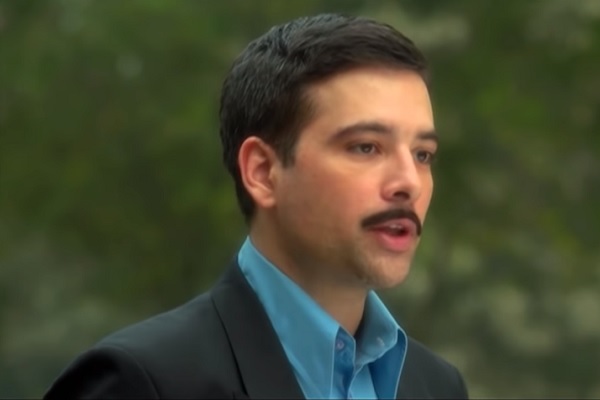 2013
Noman Ijaz – Mian Ghulam Fareed (Ullu Baraye Farokht Nahi)
Noman Ijaz has played all kinds of characters in his career but it can be safely stated that none of his characters were as vile and twisted as Mian Ghulam Fareed. He played a man overcome by greed, lust, and selfishness so convincingly that the viewers despised his character throughout. He completely owned this character which made his performance memorable and his scenes chilling!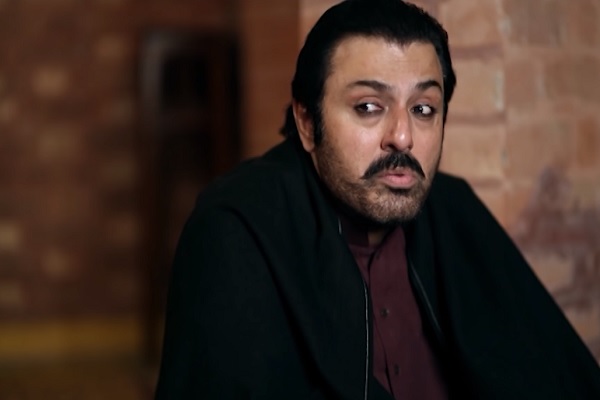 Sohail Ahmed – Ishaq Malkana (Ullu Baraye Farokht Nahi)
Sohail Ahmed is known more for his comic timing and wit but the role he played in Ullu Baraye Farokht Nahi was completely opposite from his reputation as a comic actor. Sohail Ahmed truly outshined in a dark and painfully realistic character when he played the role of a feudal who was void of feelings and his ego came before everything else.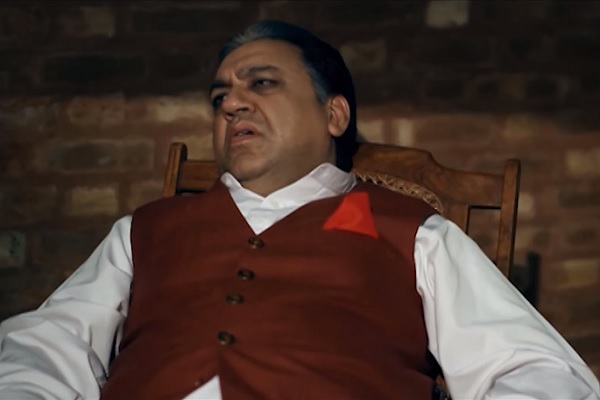 Waqas Khan – Ghazanfar (Bari Aapa)
Waqas Khan is rarely seen in dramas when he played Ghazanfar's role in Bari Aapa, there were so many viewers who wanted to know who he was! He added the kind of charm to his character which very few actors can and made his performance memorable. He left the viewers in awe of his personality and acting both.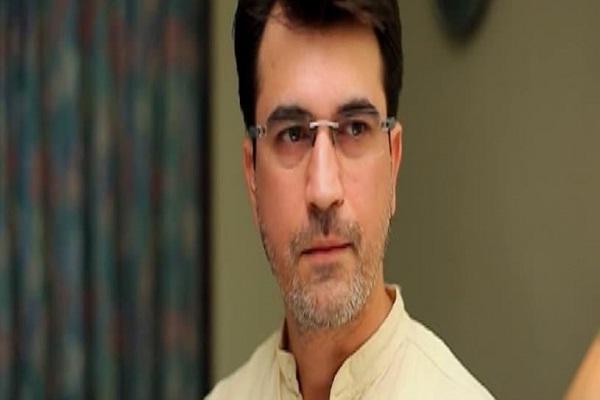 Danish Taimoor – Akmal (Rehaai)
Danish Taimoor was so well-suited for playing Akmal's role in drama serial Rehaai. He nailed this character by bringing out the caring, sensitive, and at times scared side of his character on screen. Out of all the characters he has played to date, this was the most simple yet the most appealing one.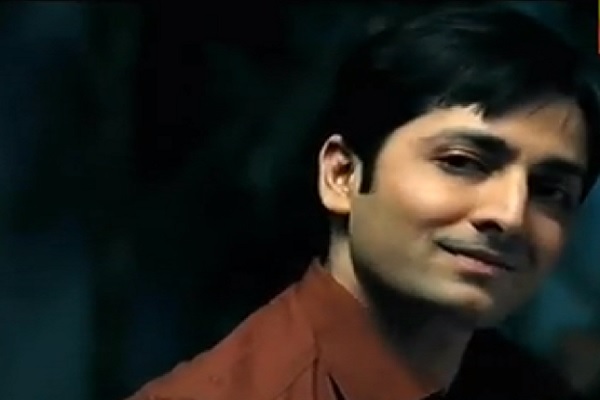 Adnan Jaffer – Janu Baba (Talkhiyaan)
Janu Baba's character was problematic, it showed how men are raised differently and they can get away with everything. Adnan Jaffer's performance was outstanding. He looked perfect for the role and translated Janu Baba's sense of superiority in such an impeccable manner that this continues to be his best performance even now.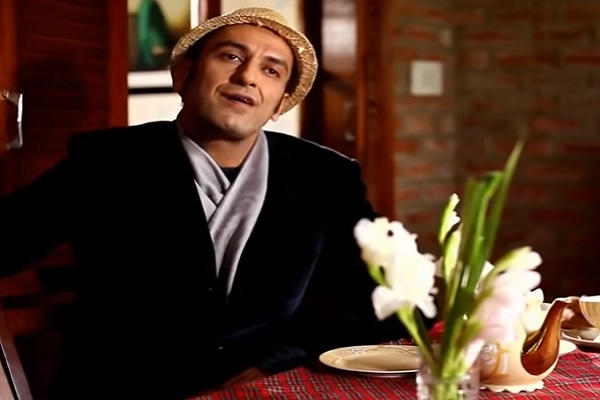 Adeel Hussain – Ehtasham (Shukk)
Adeel Hussain owned the character of Ehtasham and gave such a mature and measured treatment. Ehtasham was an ideal husband but his patience was tested and he was put through a lot, which forced him to see life differently. He had to learn some very important lessons along the way and the shift in her attitude and behavior showed how much he had changed. Adeel Hussain continued to bring all these changes in his performances which helped viewers understand Ehtasham's thought process and ordeals better with every passing stage. Adeel Hussain gave a very strong performance in drama serial Shukk.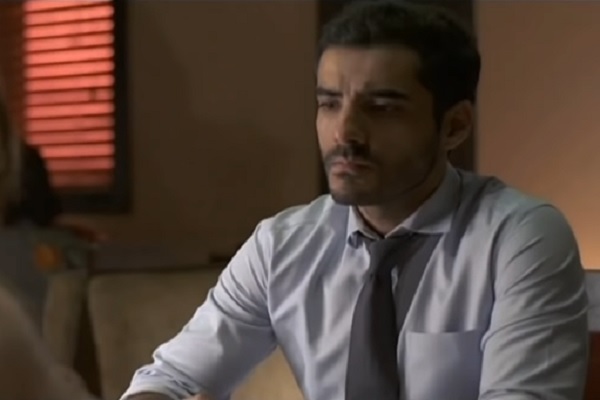 Noman Ijaz – Farman (Bari Aapa)
Noman Ijaz played the role of a submissive husband who despite doing so much was always made to feel he wasn't doing enough. This developed the feeling of wanting to be treated with respect in Farman who eventually found it after getting married the second time. Farman had a lot of emotions but he could never channel them out in front of a controlling wife like Zubeida. Noman Ejaz showed Farman's mental and emotional state in the best manner possible. It was a layered character that needed a specific treatment to leave an impact and Noman Ijaz's performance did exactly that.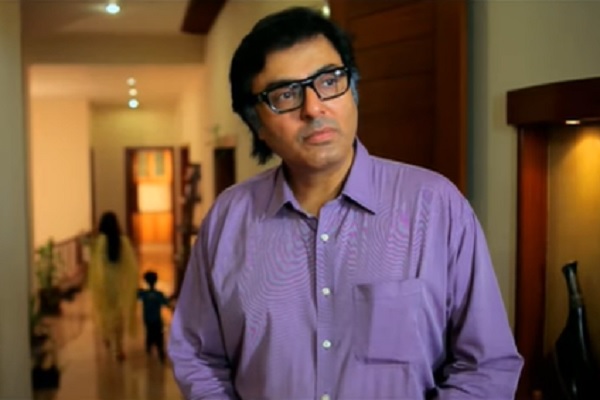 2014
Hamza Ali Abbasi – Afzal (Pyaray Azfal)
Not only this drama changed everything for Hamza Ali Abbasi, it gave him a chance and a golden opportunity to prove himself as a front-runner. Hamza Ali Abbasi took such a challenging role and did justice to the way the character of Afzal was written. It went through a lot of struggles and met a tragic end. This performance of Hamza Ali Abbasi as Afzal was so impactful that after the last episode aired, it broke the internet and people couldn't stop talking about both Afzal and Hamza. It was after a long time when the drama viewers took it on social media to trend the drama after it ended, showing how emotionally invested they were in Afzal's journey. Hamza Ali Abbasi definitely deserves the entire credit for acting this character out brilliantly and making it memorable with his skillful performance.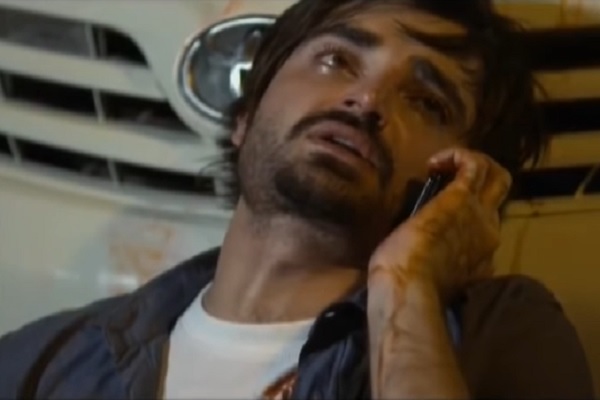 Noman Ejaz – Bhatti Sahab (Jackson Heights)
Bhatti Sahab was such a fun character with a perfect and complete personality. He was one of a kind and had the aura of being the center of attention. The way Noman Ejaz portrayed the life of a taxi driver in the USA, hailing from Punjab was absolutely brilliant. It won't be wrong to say that his character and performance was the best aspect of the drama. Noman Ejaz showed what owning and embracing a character looks like because one could not see the character and the actor apart. It definitely is one of the most memorable performances of Noman Ejaz's acting career.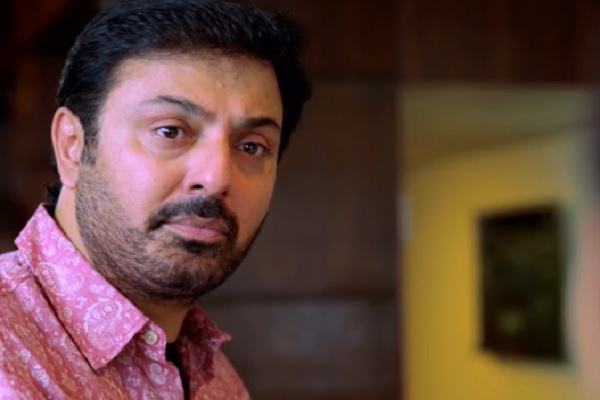 Syed Jibran – Numair (Chup Raho)
Numair was the first negative character played by Syed Jibran. The viewers were used to watching him in a completely different avatar before this. Although Numair was evil, Syed Jibran's performance made it the kind of character which grabbed the attention of the viewers. This performance was appreciated so much that Syed Jibran kept on getting offers to play negative characters after the play went on air. He had a difficult time breaking free from the impression this performance left on everyone.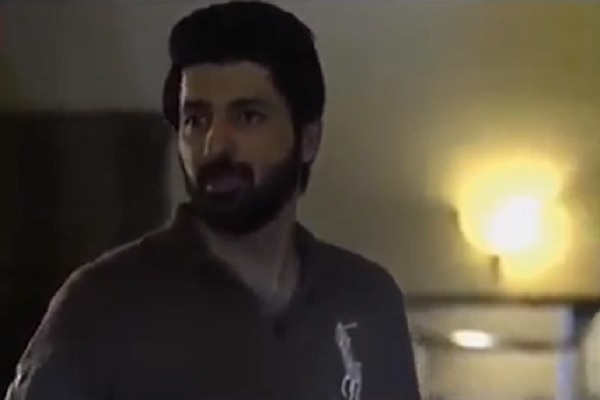 Noman Habib – Bunty (Bunty I Love You)
The person responsible for casting Noman Habib in Bunty's role deserves as much appreciation as Noman for giving this role his 100 percent. He fit like a glove in the role and was especially convincing when it came to translating Bunty's naive and carefree side on the screen.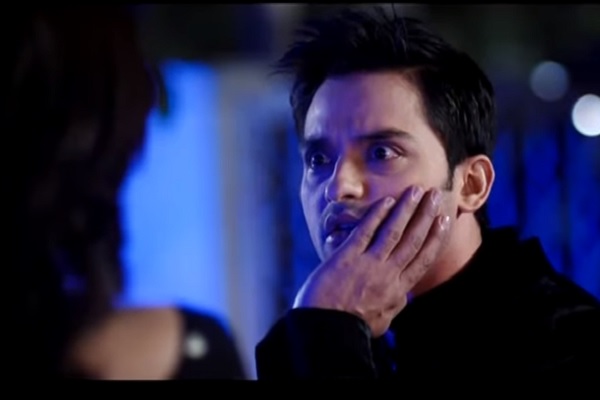 2015
Zahid Ahmed – Rameez (Alvida)
It was the first time Zahid Ahmed took a negative character and did complete justice to it. Right from the beginning, Zahid Ahmed created that mysterious aura about Rameez where despite looking perfect seemingly, it was obvious that there were some issues with his personality. Every expression, every move of Zahid Ahmed was calculated which showed his skills as an actor. In the later stages of the drama when Rameez came to the forefront and his true colors were exposed, Zahid Ahmed left no stone unturned in covering all the intricacies and complexes of Rameez's personality, making it a memorable performance which paved a way for Zahid Ahmed's success.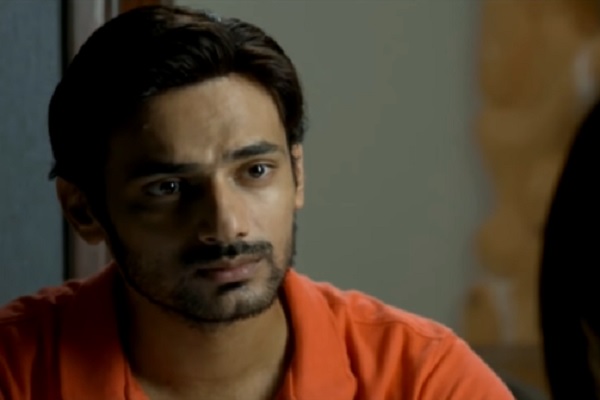 2016
Ahsan Khan – Imtiyaz (Udaari)
It won't be wrong to say that by far it was the best performance of 2016 given by Ahsan Khan. He was known to be a part of love stories, this is why when viewers got to see Ahsan Khan in such a different avatar, doing completely different to what he was known for before, they were pleasantly surprised. Ahsan Khan also challenged himself and acted brilliantly. Playing the role of a pedophile and then of a criminal was not easy. His performance kept on getting better, although the beginning was convincing in the second half of the drama after the time-lapse, the way Ahsan Khan showcased the physical and neurological injuries that Imtiyaz suffered from was phenomenal and took it to the next level. It won't be wrong to say that despite being such a negative character, Ahsan Khan succeeded in making a positive impact because he started the conversation and made parents a lot more cautious about child abuse. This definitely has to be one of the most impactful performances of the decade.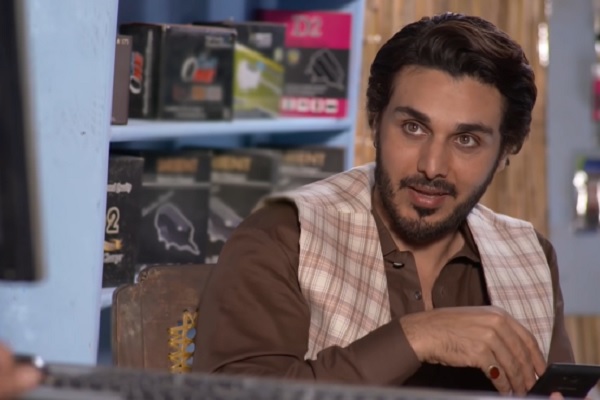 Noman Ijaz – Gulistan Khan (Sang e Marmar)
Noman Ijaz knows the art of acting better than anyone else. He is constantly improvising and experimenting because he wants to stay relevant. This is the reason why we saw him in another different avatar in drama serial Sang-e-Mar Mar. His impressive performance and his overall outlook for the drama won him even more fans. This performance restored the fans' faith in him once again since he made Gulistan Khan the highlight of the drama.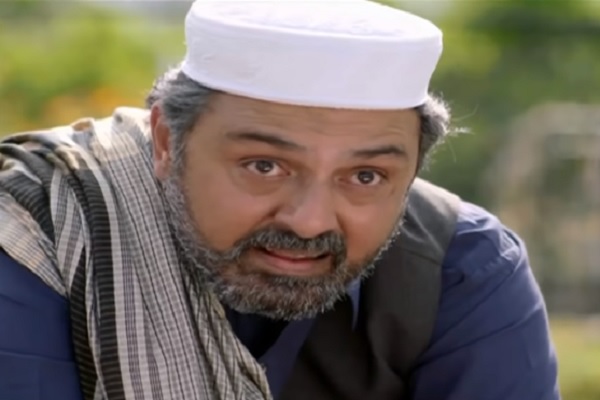 Paras Masroor – Tora Khan (Sang e Marmar)
This was probably the most complex, dark, and layered character of Sang e Marmar and to portray it with finesse was no easy feat. The way Paras Masroor approached this character went to show that he understood it like no other and portrayed it like it truly deserved. Right from the beginning, Paras Masroor made the viewers look forward to what Tora Khan was up to and what he was planning to do next. To have a smile on your face, acting to be innocent all this while your blood is boiling seeing your enemy leading such a comfortable life was what Tora Khan's journey was all about. Paras Masroor gave one of the best performances of his career and proved himself to be the finest character actor of the Pakistani drama industry.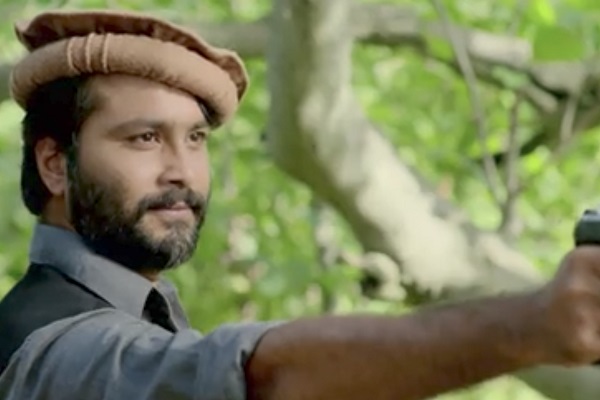 Tipu Yorguc Sharif – Saif ur Rehman (Sang e Marmar)
Tipu Yorguc Sharif gave one of the most memorable performances of his career in Sang e Marmar as Saif ur Rehman. Right from the beginning, the way he embraced this character was extraordinary. He owned it and gave such a soulful performance. All the shades of Saif ur Rehman's personality were brilliantly conveyed because he was this over-protective and strict brother who then failed to understand the tacts of his wife. The particular scene in which he is shot got etched in the minds of the viewers because of the particular expression of his. This has to be one of the best performances given by Tipu Sharif to date.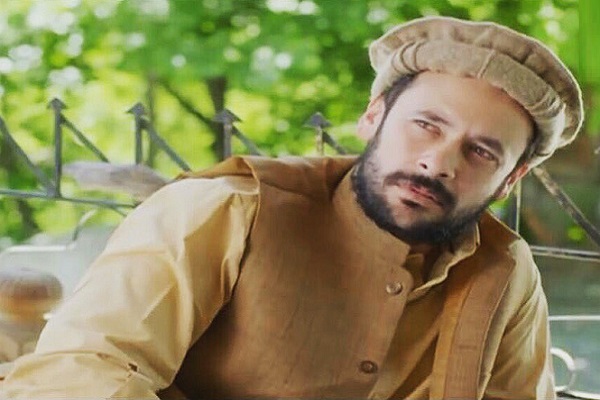 Farhan Saeed – Arsh (Udaari)
Farhan Saeed started his career as a singer but he has also established himself as a versatile actor over the years. He played the role of a young and reckless boy who grows up to be a mature and responsible man in drama serial Udaari. Since this was a coming of age story, Farhan had to change his look and acting depending on the change in the personality of his character. He did so successfully and got himself recognized as a serious actor.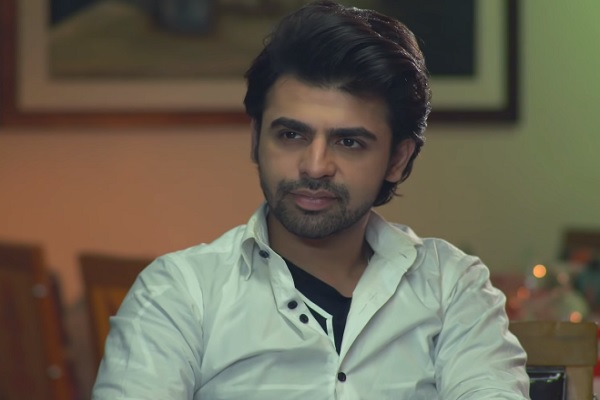 Imran Ashraf – Dastageer (Dil Lagi)
Imran Ashraf was absolutely delightful as the fun and emotional friend in drama serial Dil Lagi. The bromance between him and the lead Mohid was the highlight of the show. Imran Ashraf's performance was on point, he never went overboard which made Dastageer's character stand out. This character wouldn't have had the same impact had Imran Ashraf not performed it so well.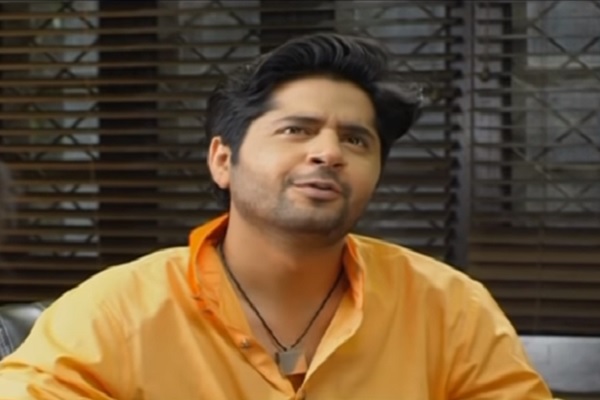 Asif Raza Mir – Mehmood (Muqabil)
Asif Raza Mir has played some of the most dignified roles in his career yet in drama serial Muqabil he decided to play a role which was anything but dignified. Mehmood was an evil man who raped his boss' daughter and continued to act like he was loyal to them. Asif Raza Mir translated all the shades of this twisted character's personality impeccably on screen. The viewers couldn't even have imagined that someone with his personality would be able to pull off such a negative character but he performed so well that he made it one of the most outstanding performances of his career.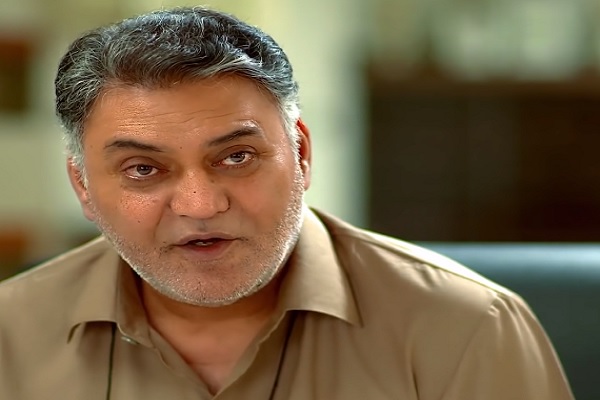 Mohsin Abbas Haider – Armaan (Muqabil)
Mohsin Abbas Haider is an organic actor who makes sure that the viewers get to watch him as the character he is playing in all its glory. Armaan's character was layered, it had an interesting back-story and Mohsin Abbas Haider's performance made it come alive on screen. The viewers felt for Armaan and he kept them engaged throughout. This was definitely one of Mohsin Abbas' best performances.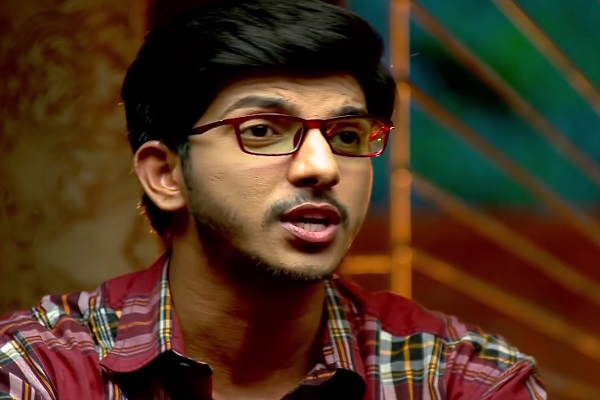 Farhan Saeed – Faisal Khan (Teri Chah Mein)
Farhan Saeed played a different character in Teri Chah Mein, a young man who married a woman much older than her and eventually gets frustrated with her insecurities. Farhan Saeed's performance was solid throughout the play. He understood his character and made it stand out. His acting was extremely realistic which made Faisal Khan's character memorable as well.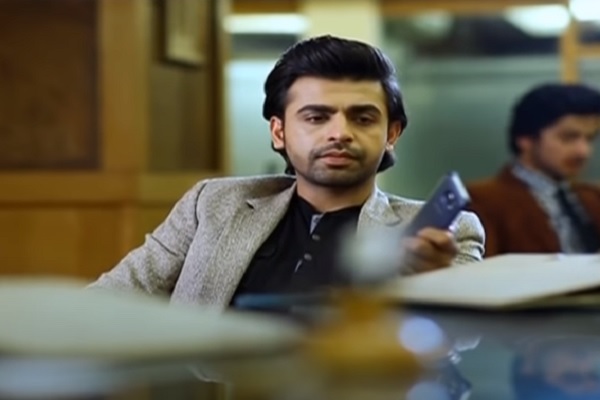 2017
Feroze Khan – Mir Hadi (Khaani)
Mir Hadi definitely gave Feroze Khan a new recognition. It was a meaty role which brought out the best in this young actor. Feroze Khan was so convincing that in the end, even the viewers were willing to forgive this murderer! The reason for that was that Feroze ensured that Mir Hadi's repentance and regret were translated as well on screen as his dark side. This was Feroze Khan's best performance so far.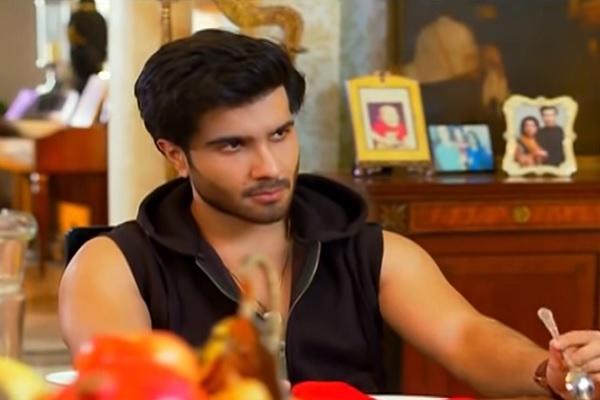 Sami Khan – Faris (Tau Dil Ka Kya Hua)
Sami Khan has the ability to express emotions through his facial expressions in such a manner that sometimes his acting says more than the dialogues do! When his amazing acting skills were complimented with Khalil-ur-Rehman's mind-blowing dialogues, Faris became a character the viewers couldn't help falling in love with. Some of these scenes were so well acted that they will be never forgotten.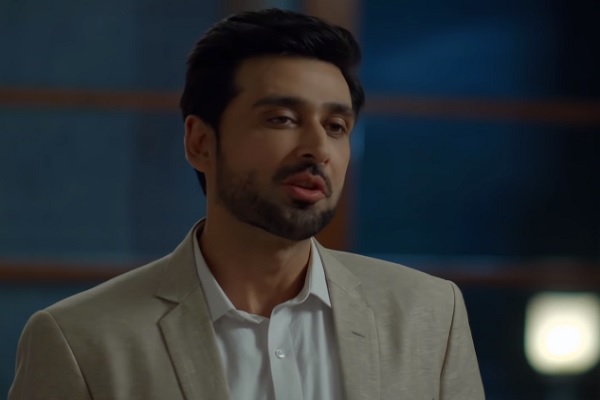 Sajid Hassan – Sadiq (Mubarak Ho Beti Hui Hei)
Sajid Hassan has played all kinds of characters in his vast career and every time he adds something unique to these characters, that is why his performances almost always leave a lasting impression. In drama serial Mubarak Ho Beti Hui Hei he played a negative character of a man who kicks his wife out of the house because she keeps on giving birth to girls and he wants a son. Sajid Hasan's portrayal of a cruel father and husband will always be remembered as the perfect example of all such people who mistreat their daughters and do not value them.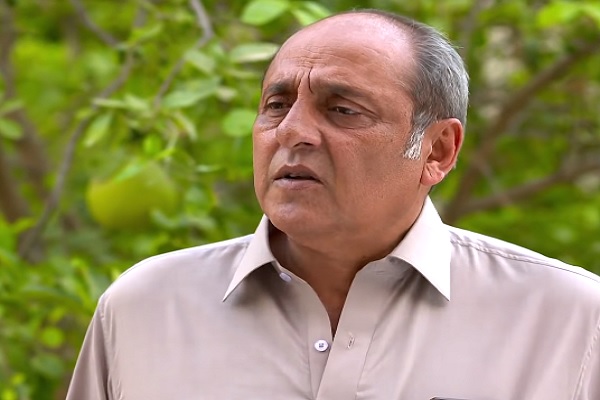 Sami Khan – Hamza (Aisi Hai Tanhai)
Sami Khan's performance in Aisi Hai Tanhai was the best part of the drama. His character's development and the journey was really engaging and emotional, Sami Khan made it memorable by breathing life into this character. Some of these scenes were so powerful that the viewers who watched the drama will never forget Sami Khan's performance in these scenes.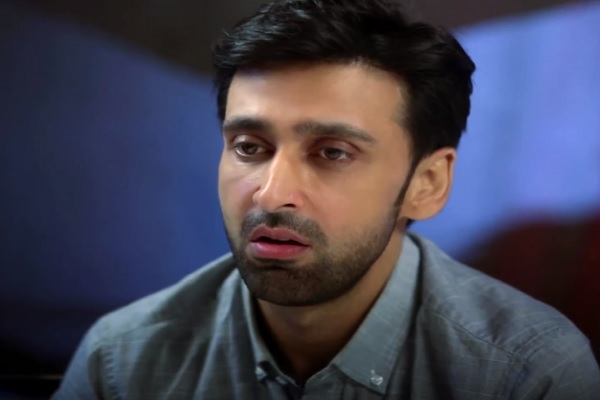 Imran Abbas – Hammad (Khuda Aur Mohabbat)
Imran Abbas was in both the seasons of Khuda Aur Mohabbat, this is why his performance was on the next level when the second season aired because he well and truly understood the character of Hammad, his struggles, his emotions and most importantly, his love for Emaan. Imran Abbas gave such a soulful performance that made the viewers feel for Hammad every step of the way. His expressions were calculated and in so many instances, his eyes spoke louder than words. This character was not easy to portray but Imran Abbas not only gave a phenomenal performance but made it a memorable one as well.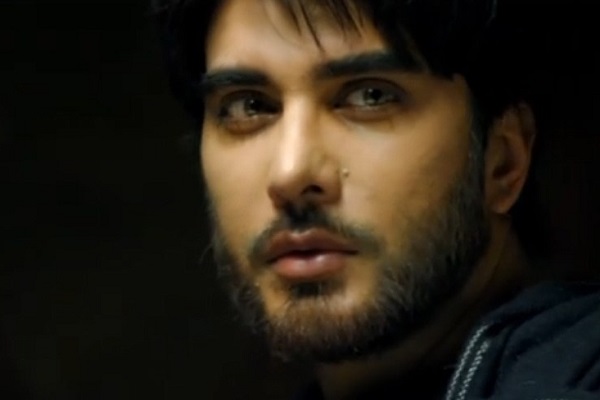 Noman Ijaz – Joyee (Dar Si Jati Hai Sila)
Noman Ijaz is one of the finest actors of the Pakistani drama industry, therefore it is always expected from him to give one best performance after another. However, in Dar Si Jati Hai Sila, he outdid himself and yet again proved that he is Nomaz Ejaz, one of the best actors of the country. The character of Joyee was creepy, he was a pervert while still having a humane side to him which only emerged when he saw the young boy he assumed was his own child. His expressions, the overall getup, and even the body language were molded to fit the character of Joyee and only Noman Ejaz could do that, making it a memorable performance of the decade.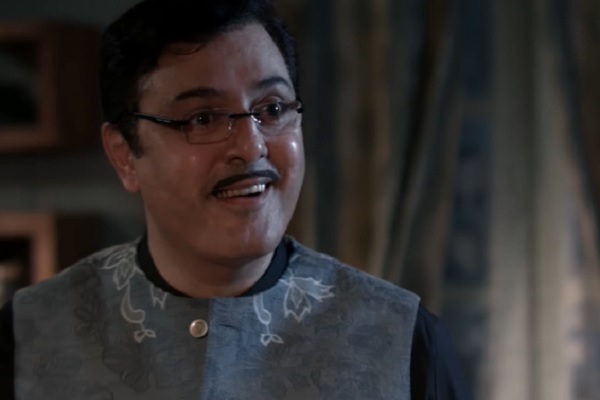 Sami Khan – Hassan (Khudgarz)
In Khudgarz, Sami Khan came to the forefront like never before. Although Sami Khan has played a variety of roles in Khudgarz, his performance was on another level. Sami Khan is a measured and very mature actor, therefore it was easy for him to portray such a difficult and complex character of Hassan to perfection. Sami Khan made the viewers resent Hassan for his selfishness and negativity but in the end, he still made it easy to feel for him when he started walking on his way to redemption and rediscovery. All those scenes where Hassan shed tears either out of sheer anger or out of regret were some of the best moments of the drama. Sami Khan definitely gave a brilliant and memorable performance as Hassan in Khudgarz.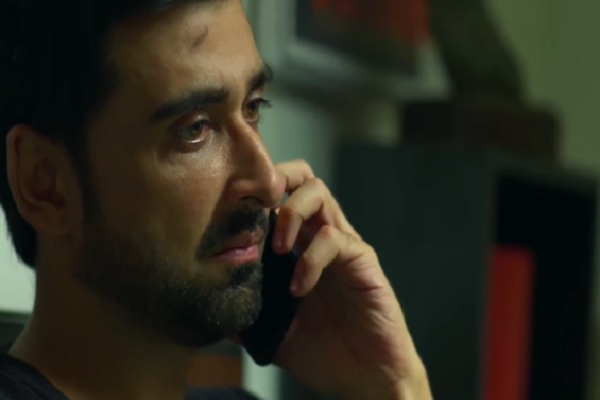 Imran Ashraf – Shammo (Alif Allah Aur Insaan)
Imran Ashraf has always been known for being one of the best character actors the Pakistani drama industry has produced. He always puts his heart and soul in all the characters that he plays. It was only Imran Ashraf who could play the character of Shammo with so much finesse that he made Shammo come across as an absolutely beautiful character who was finding his path and identity. In the later stages of the drama when Shammo becomes a famous makeup artist, that entire change in his body language, his mannerisms, and personality showed how keenly Imran Ashraf studied this character and adapted it. Shammo's character was one of the best aspects of Alif Allah Aur Insaan.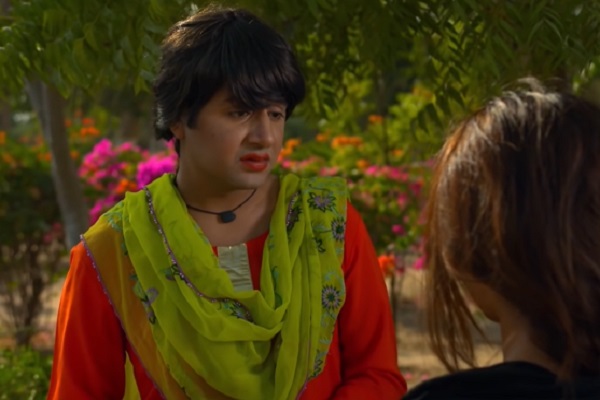 Azfar Rehman – Parvez (Nazr e Bad)
Driven by the obsessive love for his cousin Maham, Parvez ends up resorting to the unforgivable sin of becoming a black magician. Parvez does everything to bring miseries in Maham's life so that she ends up with him. Azfar Rehman showed all the shades of Parvez's personality flawlessly. He was always a complex and complicated soul who just had one goal in life, which was to get married and give Maham the life he thought she deserved. Parvez never thought about the rights and wrongs and that was his biggest flaw. All the scenes where Parvez did magic and then transformed into a regular husband madly in love with his wife when to show his range as an actor as well as his grip on the character. This was definitely a very strong and memorable performance given by Azfar Rehman because he was the one who kept the audience hooked to the drama right until the end.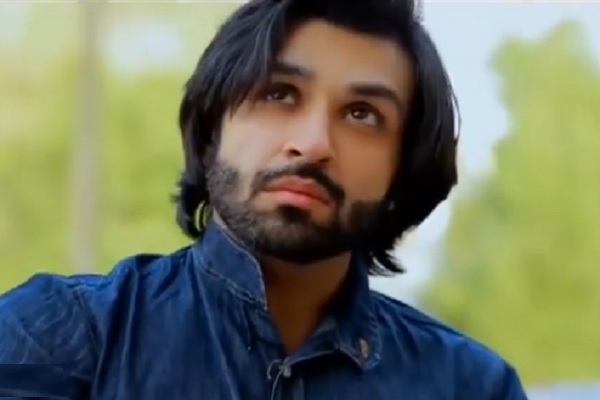 Ehtashaamuddin – Abbi (Yakeen Ka Safar)
Ehtashamuddin is not only an ace director but he proved what a refined actor he is when he played the character of Abbi in Yakeen Ka Safar. The flow of his dialogues with a very distinct accent showed that he embraced this character and was very much into it so that he could translate it on screen effortlessly. Abbi's character was not at all ideal but the performance given by Ehstasshamuddin absolutely was. He was a strict husband who never truly understood what it meant to be an ideal partner. He just saw his wife as a doormat and treated her like a nobody. He thought the monetary comfort was enough of a compensation for all that he put her through but after her death, he realized how wrong he was. It in all honesty was a treat seeing the range of emotions Abbi's character offered throughout his journey.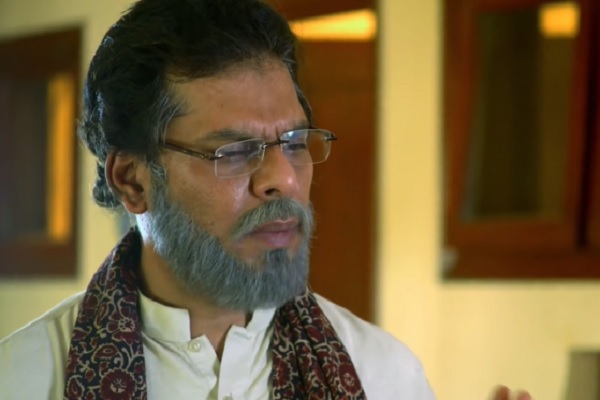 Adnan Jaffar – Jimmy (Ye Raha Dil)
Adnan Jaffar played the role of a fashion designer and personal stylist of fashion models in Ye Raha Dil. His character was all about sass and style. The way Adnan Jaffar approached and portrayed this character was fantastic because only he could make Jimmy look so cute. There was not even a single instance in the entire drama where Adnan Jaffar took his execution as Jimmy overboard, he stayed within the realm of reality and still portrayed Jimmy with a lot of elegance and quirk, making it a memorable performance of his career this decade.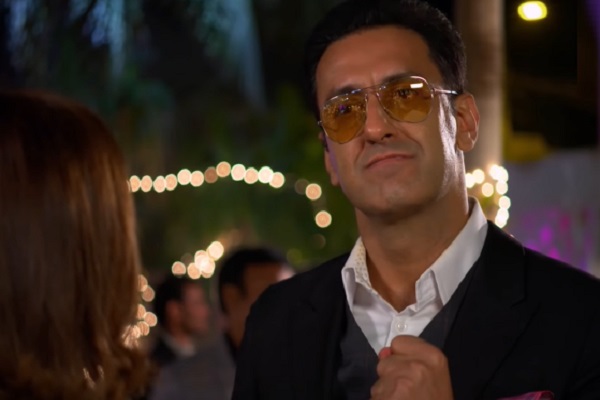 2018
Imran Ashraf – Bhola (Ranjha Ranjha Kardi)
There's no denying the fact that this particular performance of Imran Ashraf broke all the records and brought him the attention he well and truly deserved as an actor. Although Imran Ashraf had already established his name and himself as a refined character actor, in drama serial Ranjha Ranjha Kardi, he took his performance and acting skills to the next level. The way he portrayed every single emotion of Bhola with minute precision and intricacy showed that he truly believed in getting the story of this character heard. Imran Ashraf did not just perform Bhola but wanted to start a conversation about it. This has been one such performance which is a rarity on Pakistani television, therefore it is going to stay with the viewers for a long long time.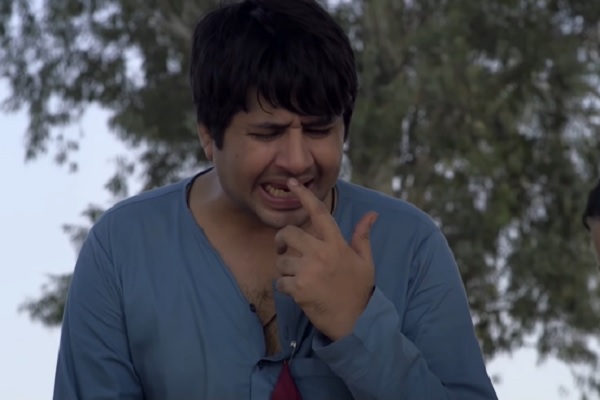 Kashif Mehmood – Nusrat (Ranjha Ranjha Kardi)
Kashif Mehmood portrayed the character of a selfish and manipulative person who didn't mind using people as a stepping stone to get ahead in life. Nusrat had no shame in acquiring the wealth that didn't belong to him, that too at an expense of his nephew's mental and physical health. Kashif Mehmood is also a famous character actor, therefore it was expected of him to give a convincing performance. However, in Ranjha Ranjha Kardi, he outdid himself to an extent that he actually made people look forward to his scenes and all that Nusrat's character was planning.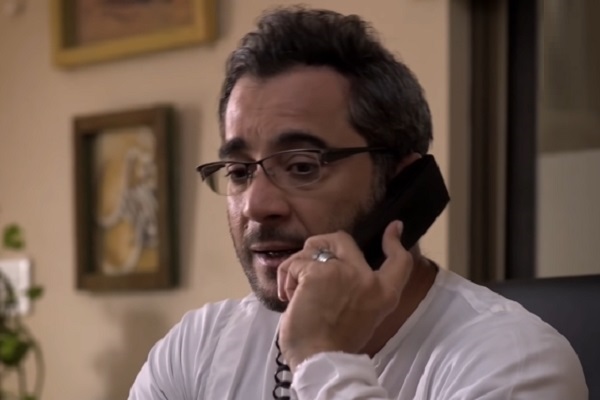 Mohsin Abbas Haider – Dabeer (Meri Guriya)
Mohsin Abbas Haider's performance and character both in drama serial Meri Gurya were terrifying. His mind-blowing performance in the drama made his character look as vile as it needed to look. Sometimes actors underplay negative characters but Mohsin Abbas definitely did not do that. His chilling performance made it difficult for some of the viewers to sit through his scenes because they were so disturbing.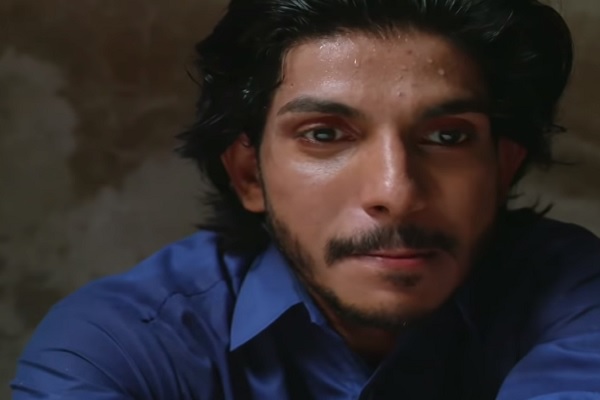 Farhan Saeed – Arsal (Suno Chanda)
Farhan Saeed's comic timing and the way he delivered the dialogues in Punjabi in Suno Chanda won him more praise than any other character he has played. He proved that he could do comedy just as effortlessly and impressively as serious acting. He made Arsal's character an absolute delight to watch.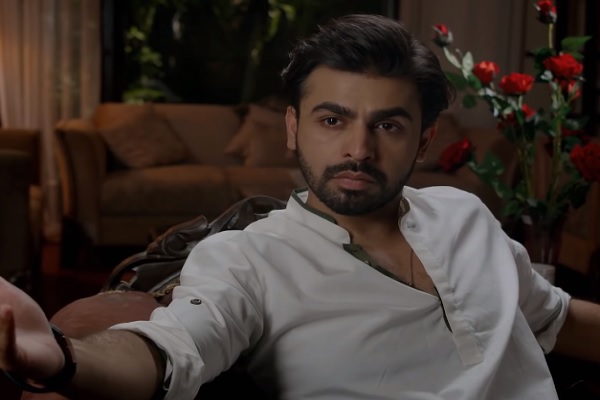 Syed Jibran – Sahir (Ranjha Ranjha Kardi)
Syed Jibran's performance in Ranjha Ranjha Kardi kept the viewers guessing for the longest time. The viewers were wondering right till the middle whether Sahir was the good guy or the bad one! Later on in an interview, Syed Jibran revealed that the director had asked him to do just that and it goes without saying that he excelled in it. Sahir had the viewers undivided attention partially because of the way Syed Jibran translated this character on screen.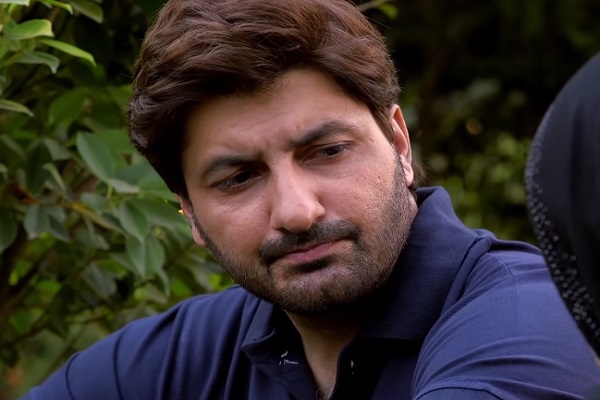 Sami Khan – DJ (Suno Chanda)
Pakistani drama industry is blessed with many talented child stars but there are few which truly leave their mark. Sami Khan is one such child star, who truly proved to be the star of the show in Suno Chanda. His overflowing confidence went so well with the fun and bubbly character he played in the drama. His portrayal was thoroughly entertaining and never over the top which is why viewers looked forward to DJ's scenes.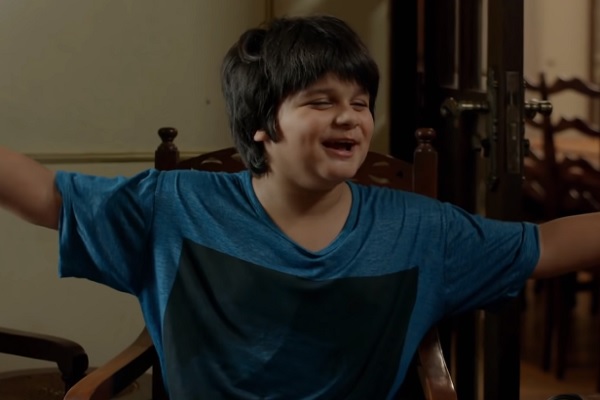 2019
Adnan Siddiqui – Shehwar (Mere Pass Tum Ho)
It won't be wrong to say that Adnan Siddiqui always impresses whenever he plays a character such as Shehwar's. This time around however his screen presence was even more remarkable so much so that even at this point in his career he won more appreciation for this performance than he had for any other in the past.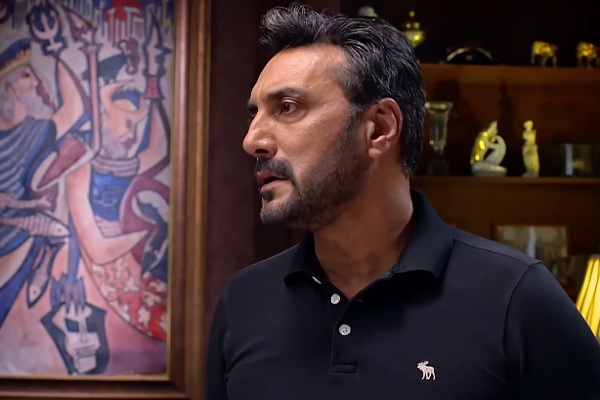 Ahmed Ali Akbar – Shehryar (Ehd-e-Wafa)
Ahmed Ali Akbar was simply adorable as Shehryar. His performance gave him new-found recognition and love from the viewers. He made the viewers relate to his journey even when his character was not getting a lot of screen time. His expressive eyes translated the true emotions of his character superbly.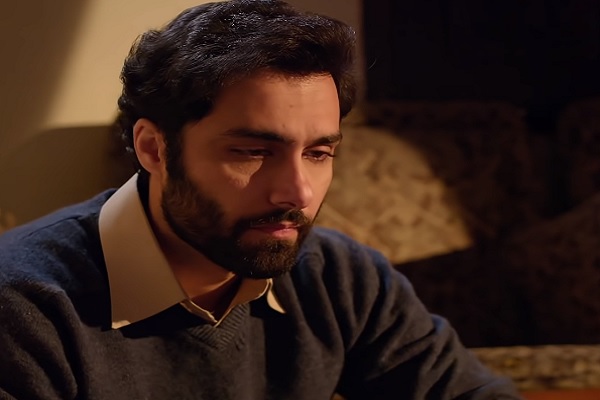 Ahad Raza Mir – Saad (Ehd-e-Wafa)
Ahad Raza Mir can make you hate his character and love him at the same time! He makes sure that his performances or the characters he plays are never black and white. He was outstanding as Saad right from the beginning. He showed how Saad was like as a friend, son, and as someone who was in love with precision.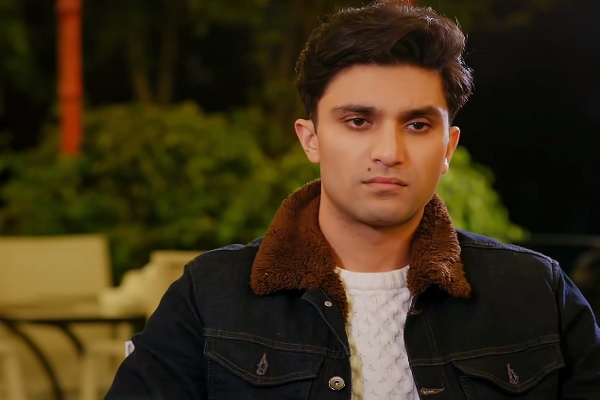 Wahaj Ali – Shariq (Ehd-e-Wafa)
All of us who have watched Ehd-e-Wafa will never forget that one scene in which Shariq's sister hits him. But that wasn't the only scene that showed Wahaj Ali's brilliant performance in Ehd-e-Wafa. He performed superbly in the entire drama and made Shariq's journey worthwhile.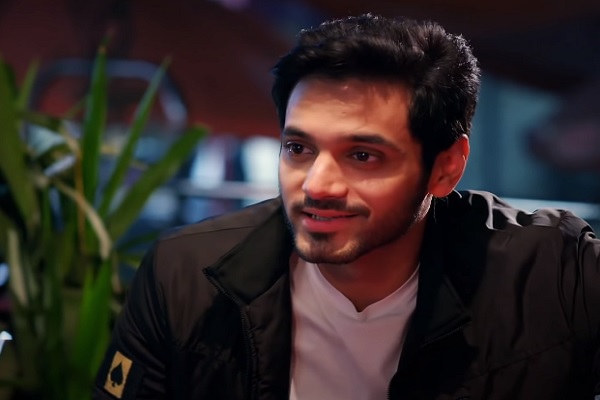 Rehan Sheikh – Hafiz Illyas (Inkaar)
Rehan Sheikh is a remarkable actor who never ceases to impress. He was especially amazing as Hafiz Illyas in Inkaar. He helped the viewers feel the internal struggles of a father and also his courage. This was a beautifully written character and Rehan Sheikh did justice to it.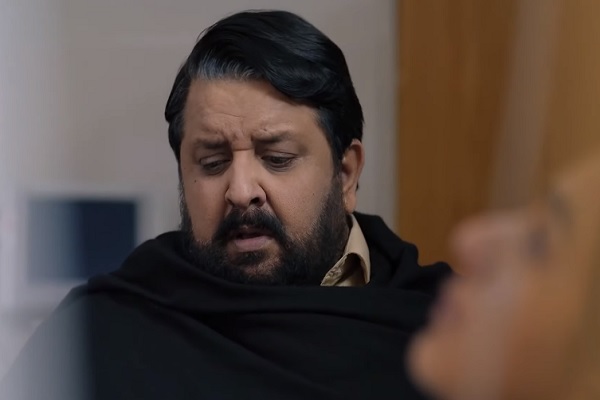 Sami Khan – Shayan Malik (Inkaar)
Sami Khan's warm and powerful performance in Inkaar will never be forgotten. Even when he is playing a character which isn't faultless, he does great but this character was actually written in such a way too that it was easy rooting for Shayan. Sami Khan obviously added those emotional touches to his character which made his performance memorable.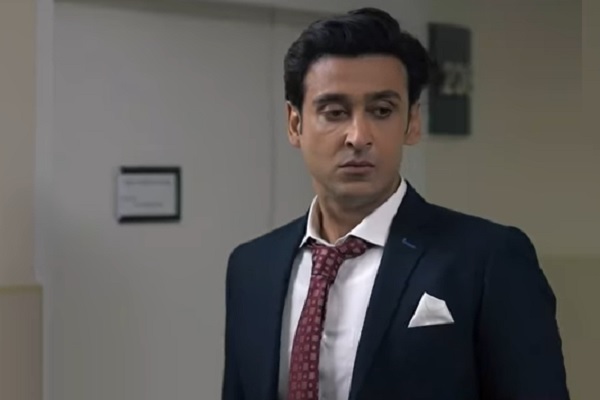 Humayun Saeed – Danish (Mere Pass Tum Ho)
Humayun Saeed had to showcase the pain of a husband who got betrayed by his wife and also the only woman he loved with all his heart. It was well established how much he had loved Mehwish and how his entire life revolved around him. It was heart-breaking for him to find out that his love was not and never enough for her and that was something he found hard to deal with. Although after Mehwish leaves, Danish tries to move on in life but the pain and the emptiness in the eyes of Humayun Saeed was a depiction of how broken Danish was despite all the attempts of trying to take his mind off and come to terms with the truth. Humayun Saeed lived this character and it was evident every step of the way as Danish's story progressed, making it a memorable performance of his career.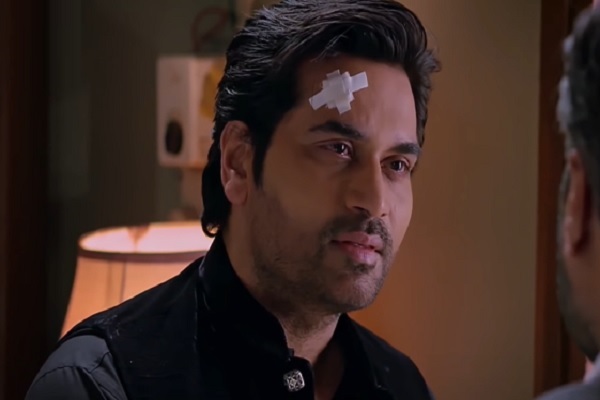 Zahid Ahmed – Sameer (Ishq Zahe Naseeb)
Zahid Ahmed has always been one of those actors who do not shy away from challenging themselves when it comes to their skills and craft. Zahid Ahmed knew he was picking up such a character which was a rarity to have been seen in Pakistani television. It was obvious that the team of Ishq Zahe Naseeb did not know what to expect but the way Zahid Ahmed performed the characters of Sameer, as well as Sameera, was so convincing that people could not stop holding back and got interested in his journey. It was because of his phenomenal performance that the audience showed acceptance towards a character like Sameer because he made the multiple personality disorder come alive on the screens as well as showed what a person goes through. Zahid Ahmed has given the strongest performance of his career in Ishq Zahe Naseeb.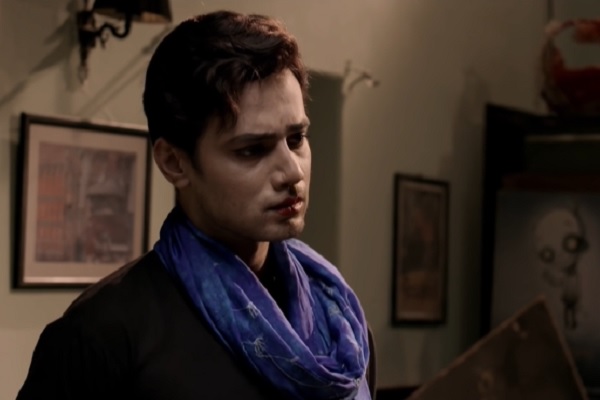 Ahad Raza Mir – Amaanullah (Ye Dil Mera)
Amanullah was suffering from PTSD because as a child he saw his entire family getting killed. It was after his entire world was turned upside down, Amaan used the hatred for Meer Farooq Zaman as a fuel to keep going. As much as Amaanullah strengthened himself, he had those moments where he felt weak and vulnerable because he could not cope up with the burden of losing his family and on top of that witnessing their brutal killings. Ahad Raza Mir is also one of those few young actors who believe in challenges and variety, this is why it was very much expected from him that he would perform it brilliantly but as the drama progressed, Ahad Raza Mir kept on outdoing himself. Despite being a dark and grey character who got married due to his ulterior motives, all the things that Amaan did seemed justified.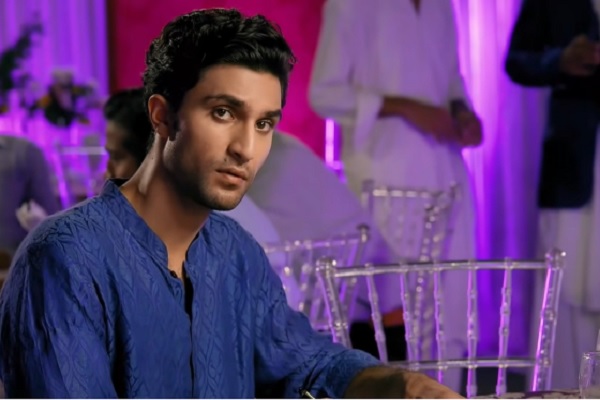 Hamza Ali Abbasi – Momin (Alif)
As soon as the casting of Alif was announced, the fans who had read the novel were already excited because they were of the opinion that Hamza Ali Abbasi will be able to do justice to the character of Momin. It rarely happens that the drama ends up exceeding the expectations of the novel readers because of its perfect execution and team Alif did leave any room for error and ended up pleasing the viewers. Those who had read the novel knew about the character but those who were only watching the drama without the hint of what the story was about, even they could understand why Momin's character was like that. Hamza Ali Abbasi embraced the character and lived it every step of the journey, which helped him in conveying it so beautifully.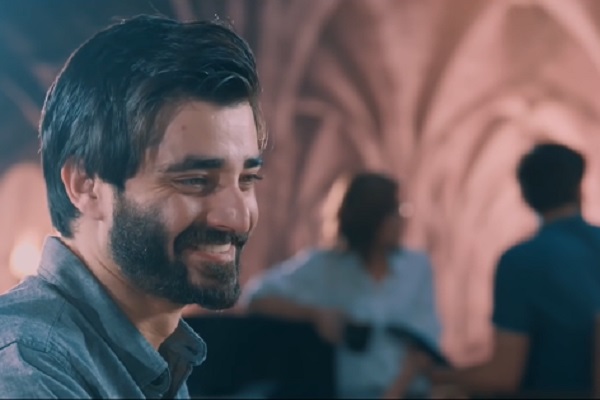 Saleem Mairaj – Sultan (Alif)
Saleem Mairaj is a refined and measured actor of the Pakistani drama industry. All the performances that he has given so far have always been flawless and the same goes for his performance in drama serial Alif as Sultan. Saleem Mairaj played the role of a makeup artist and a confidant of Husn e Jahan who was madly in love with her. There were nuances that clearly depicted all the things that Sultan wanted to confess but never had the courage to do so. Sultan was a loyal friend who kept his promise. This character was not only warm but beautifully written. Saleem Mairaj's flawless portrayal made it one of the best performances of the decade.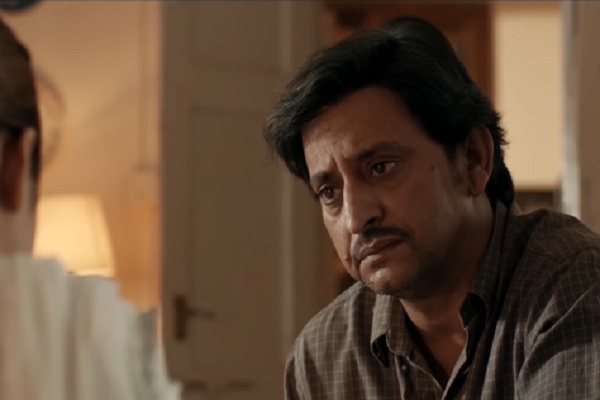 Muneeb Butt – Ahmed (Kaisa Hai Naseeban)
Muneeb Butt has worked really hard to prove his mettle as an actor. He has appeared in a lot of dramas, sometimes as a protagonist, and at times as second lead. Muneeb Butt has come a long way and after playing such varied roles, he put his experience to good use when he played the character of Ahmed in Kaisa Hai Naseeban. The character of Ahmed was the kind that the viewers have already seen before but the way Muneeb Butt made it look so real and natural was a showcasing of his talent. Ahmed was a complex character who didn't mind oppressing the weak. There was some niceness in him but it could not come through because his negativity dominated his personality. Muneeb Butt portrayed this character with a lot of finesse, making it a memorable performance of his career so far.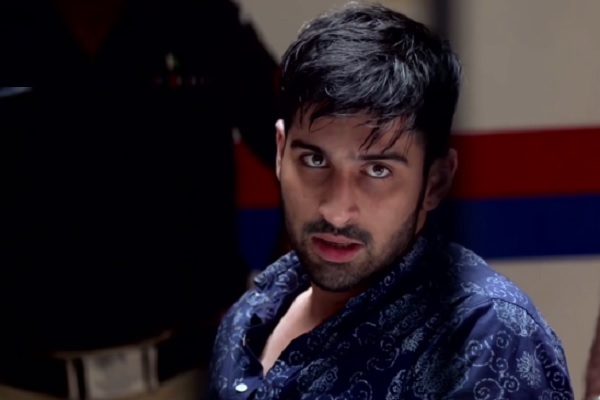 Usman Mukhtar – Altamash (Anaa)
Anaa was Usman Mukhtar's first play and the character he played was actually quite complex. His unique acting style went so well with this character. There were so many fans who were in awe of his cold yet appealing portrayal. He made Altamash's character charming and mysterious at the same time. It was at times likable and at other times you did not want Izza to end up with someone like him! An interesting package overall, Usman Mukhtar made the most of it and that is why this list would be incomplete without him.
2020
Syed Muhammad Ahmed – Mehmood (Ruswai)
Syed Muhammad Ahmed has the ability to make you fall in love with his characters almost effortlessly. In Ruswai he did just that. The viewers felt an instant connection with his character and watching his character die was one of the most heart-wrenching parts of the drama.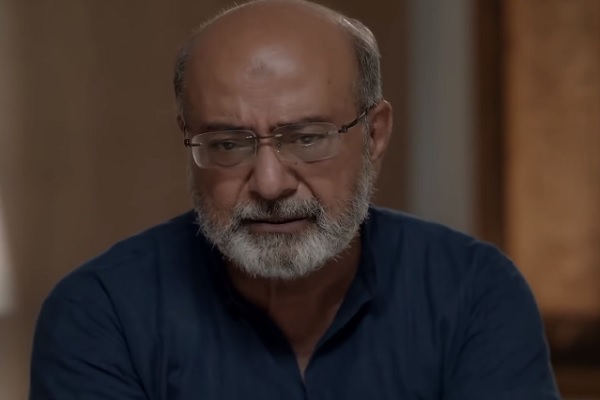 Omair Rana – Sarwar (Pyar Ke Sadqay)
Omair Rana made the viewers hate Sarwar's character so much that many of us continued to watch the drama just to find out how Sarwar was going to be punished in the end. He also added the much-needed charm in his character which made it easier for the viewers to understand why Mansoora fell for his lies for so long. This was definitely one of those performances which will be remembered for a long time.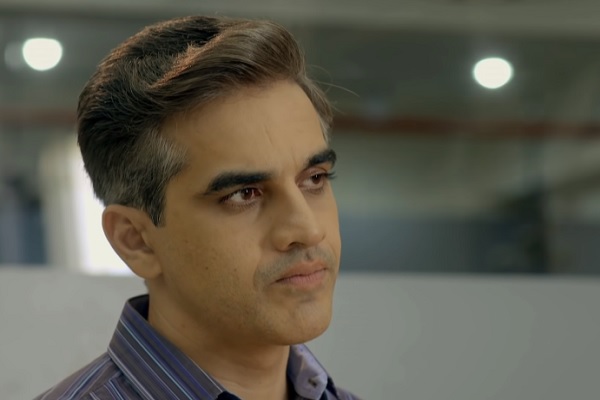 Bilal Abbas Khan – Abdullah (Pyar Ke Sadqay)
Bilal Abbas Khan was actually reluctant when he was offered this project but the way he acted made it look like he was so sure about what was expected from him. His facial expressions and certain gestures went so well with this confused and timid character. Bilal Abbas Khan proved his versatility by nailing this character and making it memorable.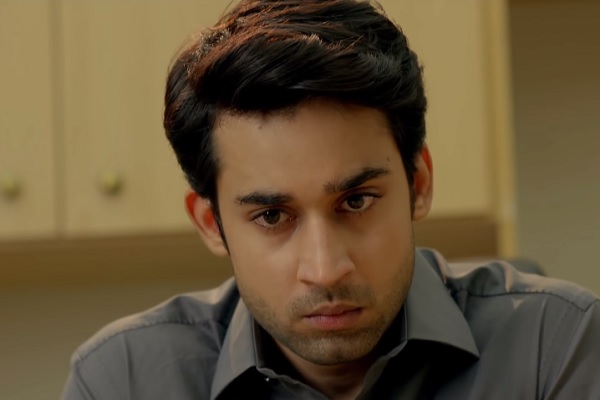 Mohib Mirza – Hatim (Dushman e Jaan)
Dushman e Jaan was the kind of drama that aired and became the talk of the town. The character of Hatim was flawed and had a lot of layers but the best part about him was that he believed in making amends and becoming a better person. The character of Hatim went through a drastic change in his life, his entire journey was full of ups and downs but all of it was a slow transition. The way Mohib Mirza adapted this character and portrayed it soulfully not only impressed the viewers but allowed them to see him in a completely different light. Mohib Mirza dominated the entire show and continued to wow the fans of Dushman e Jaan. Mohib Mirza is one of the finest actors of the Pakistani drama industry, however, this performance put his name on the map and showed that he is a force to be reckoned with.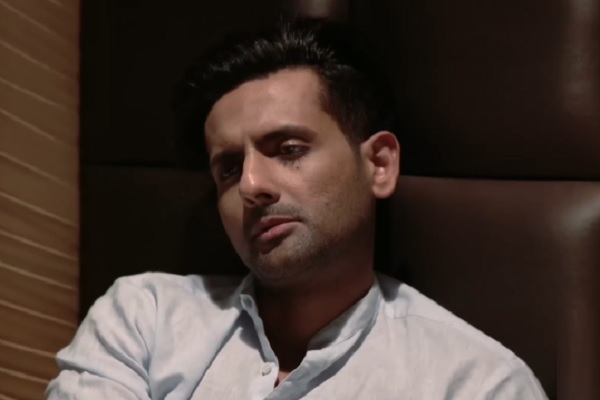 Waseem Abbas – Imtiyaz (Kashf)
It won't be wrong to say that in a grim melodrama like Kashf, the way Waseem Abbas has naturally brought in the element of comic relief is absolutely phenomenal. The way Imtiyaz's meanness and selfishness have been portrayed by Waseem Abbas makes it a treat to watch him. From someone who had zero aspirations to now being the one who dreams big and continues to push through is an entire journey. Waseem Abbas is a phenomenal and finest actor of Pakistan but his performance in Kashf is on another level.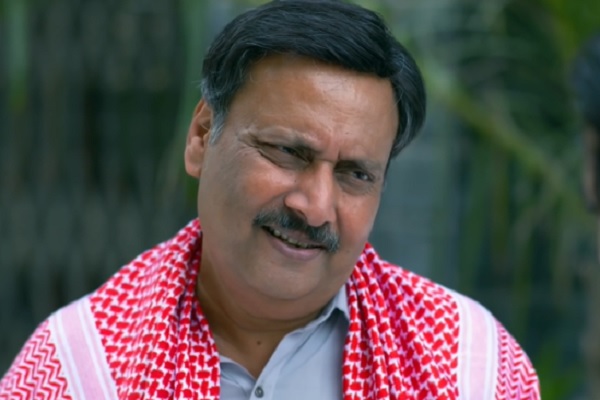 Danish Taimoor – Sultan Durrani (Deewangi)
When the drama began, no one actually could imagine that Sultan Durrani would turn out to be a tragic hero. He is a layered and dark character who has ruined his life because he failed to see the other side of the picture. Driven by ego and hatred, he ended up committing a lot of mistakes but one thing that remained constant in his life was the love that he had for Nageen, which he realized when it was already too late. Sultan wants to be with Nageen but he also holds her responsible for all of the losses he had to bear in his life, and that puts him in a very confused state of mind. At one moment he is feeling concerned for Nageen but the very next moment he just wants to own her so that he can control her and put her through misery again for the hardships that he has faced. This entire thought process and shifts in his behavioral patterns have been portrayed with so much clarity by Danish Taimoor that it definitely is one of the best performances of his career to date. Although Danish Taimoor takes up more or less similar roles the character of Sultan gave him a lot of margin to perform and outdo himself, which he successfully did.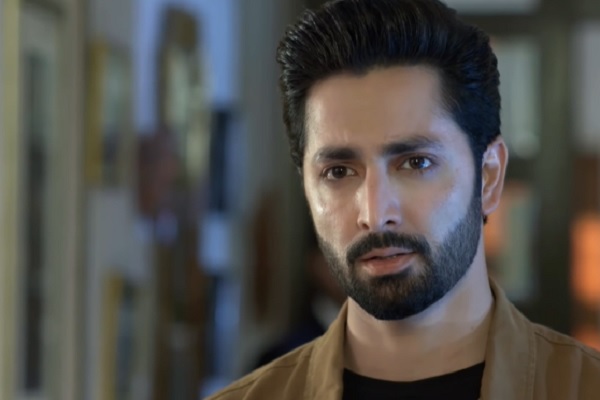 With this, we complete the lists dedicated to the memorable characters and performances of the decade. We hope you had a great time reading and revisiting these memorable characters. Which of the performances were unforgettable for you? Please add more to the discussion.
Zahra Mirza & Fatima Awan