Folk songs and Ghazals are the two forms of our music which are less listened to today and therefore do not get mainstream attention. In contemporary music era, the youth is more attracted towards the modernized forms of music and therefore fewer are aware of our pure traditional music. One of the reasons of this possibly is that these music forms are not projected on the levels they deserve to and therefore do not reach most of the audience. Though, few artists from the Folk Singer lineages and from Ghazal Gharana's have pulled their energies into these methods of music to keep them alive and their efforts needed to be appreciated. However, efforts on the communal level should also be made to nurture and thrive our traditional melodies and Ghazals.
Folk music, the traditional yet beautiful form of our music that is mostly restricted to our regional audience, needs to be addressed more. In addition, Ghazal is an ancient form of singing and bears an extraordinary variety of expressions. Our country has produced some of the greatest Ghazal singers in history of the subcontinent. But unfortunately, this beautiful form of singing has now been over shadowed by variety of different current forms and the purest versions of it are now slightly deserted.
It is heartening to share two latest developments in quest to keep our method music active and celebrate it too. First is the release of documentary on our famous folk singer Shoukat Ali. Secondly, the Lahore Art Council has organized a three-day Ghazal festival. The details of the happenings are as follows:
Documentary on our folk singer Shaukat Ali has been released:
Recently, the work of our famous folk singer Shaukat Ali has been memorialized in a documentary produced by a Canadian film company. The documentary is untitled and has been narrated by Rashad Mahmood. It is about an hour long and bears interviews of some greatest singers of the sub-continent, appreciating the talent of Shaukat Ali. The documentary also possesses the videos and pictures of Shaukat Ali from his journey as a folk singer. The documentary is released on YouTube and thus is easily available for the masses.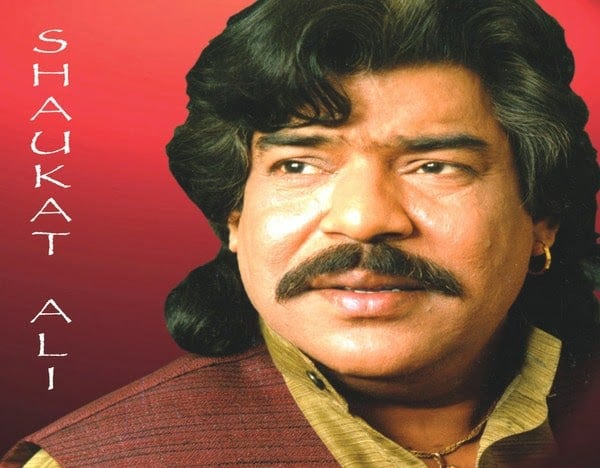 Shaukat Ali is one of the biggest name in the history of Pakistani folk singers. He started singing folk songs in 1960s and later started signing for Pakistani Punjabi movies as well. He is also remembered for signing the patriotic songs during the wars of years 1965 and 1971. In 1982, he has also given a live performance in Asian Games in New Delhi.
He has been bestowed with numerous awards in his career. Starting in 1976, he was honored with the 'Voice of Punjab' award. In 1990, he was awarded with the highest Pakistani civilian Presidential award 'Pride of Performance'. Then in 2013 he received 'Pride of Punjab' award by the Pakistan Institute of Language, Art and Culture (PILAC).
The list of songs he has sung is quite lengthy. However, some of his famous and most remembered songs include Saif-ul-Malook–Awwal Hamd Sana-e-Elahi, Mein Puttar Pakistan Da, Ae Tay Waila Aap Dassay Ga, Lal Meri Patt Rakhio Bala, Jhoolay Lalan Dey, Teri Meri Aey Azlaan Di Yaari.
Despite of the fact that Shaukat Ali does not keep a good health now, his passion for signing has not diminished and he still sings occasionally in musical programs. In an interview with Express tribune, Shaukat Ali expressed his feelings about the documentary as follows:
"In my life, I have performed all around the world and earned many honors for Pakistan. And no doubt, Pakistan has given me a lot too." He further added "I believe social media a great platform to promote music from and there was a need for someone to highlight my work," he said. "Therefore, I think my son Mohsin and the production company in Canada has done a wonderful job in documenting my work. It deserved to be highlighted. In fact, I think the work of all good singers should be highlighted this way so that emerging singers can learn from us."
Thus, the step of making a documentary on Shaukat Ali has not only celebrated the work of our great folk singer but has also benefited the society by highlighting his work. His documented work will also serve as a learning platform for emerging talent.
Three Day Ghazal Festival At Alhumra:
To promote the genre of Ghazal in the country, the Lahore Art Council (LAC) has organized a three-day festival at Alhamra Art Center on The Mall. The festival will start from 14th July and will end on 16th July. Since the number of ghazal singers is significantly reducing, this step taken by the LAC officials will be beneficial to promote this genre. Both seasoned ghazal singers and upcoming talent from the field are expected to charm the festival.
The LAC council is also planning to hold ghazal festivals in future also. They are also planning to invite students from different institutions of the city to participate in ghazal competitions in future events.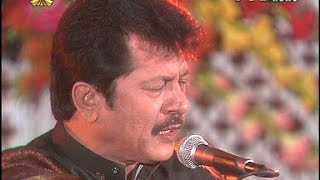 I wish more events and documentaries could come our way, and pave way for resurrection of these fading forms of music.
Information Source: The Express Tribune, DAWN and Wikipedia.