Muhammad Shoaib the runner up of Pakistan Idol contest will release his first album in February 2015. While the winner of Pakistan Idol, Zammad Baig is yet to release his album, Shoaib has already completed his solo album.
The new album of Shoaib consist of songs in Pashto, Urdu, Hindko and Faarsi languages.
Full content from Urdu Daily Jehan Pakistan.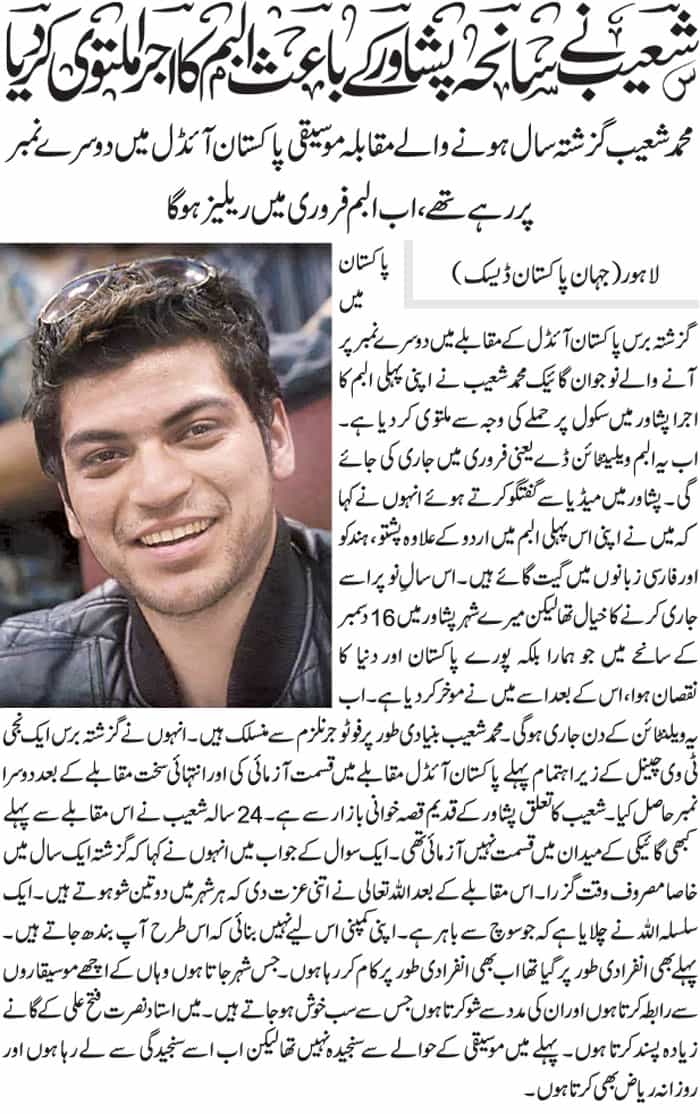 Rashid Nazir Ali