Aiman Khan and Muneeb Butt are one of the most loved couple of Pakistani media industry. The two enjoy a separate and a very loyal fanbase as a couple, with people terming them as relationship goals.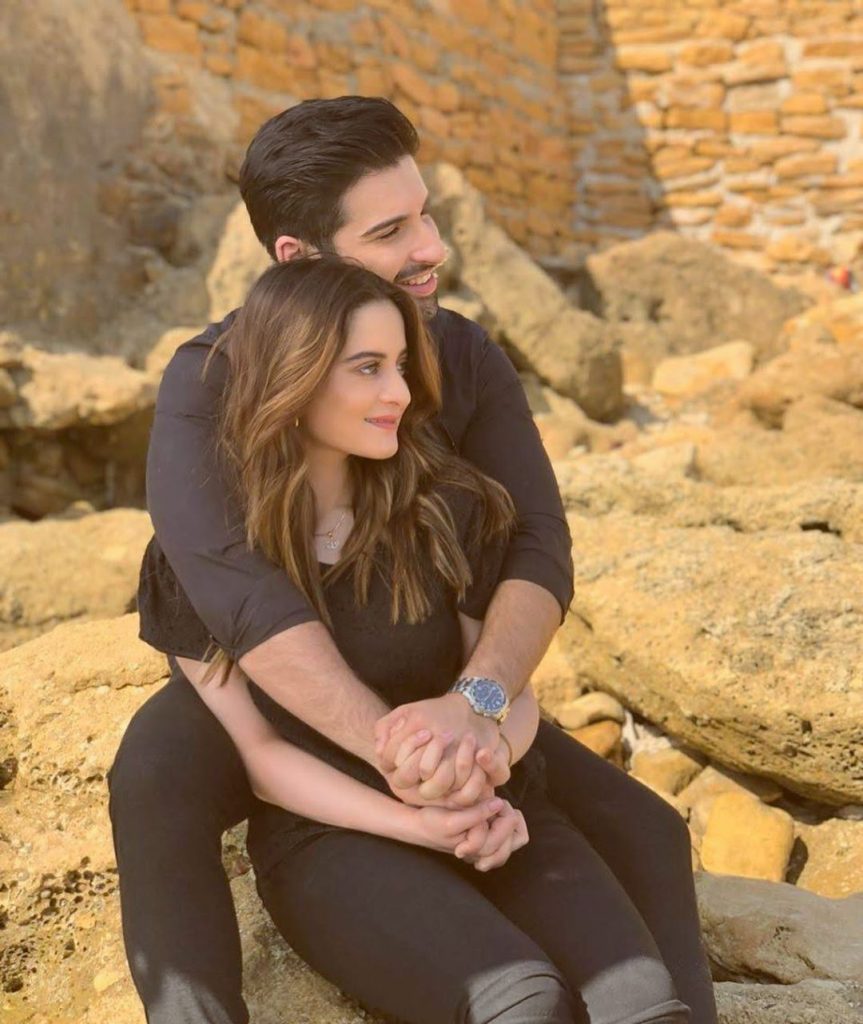 Khan and Butt tied the knot back in December 2018 and have a cute little daughter, Amal, together.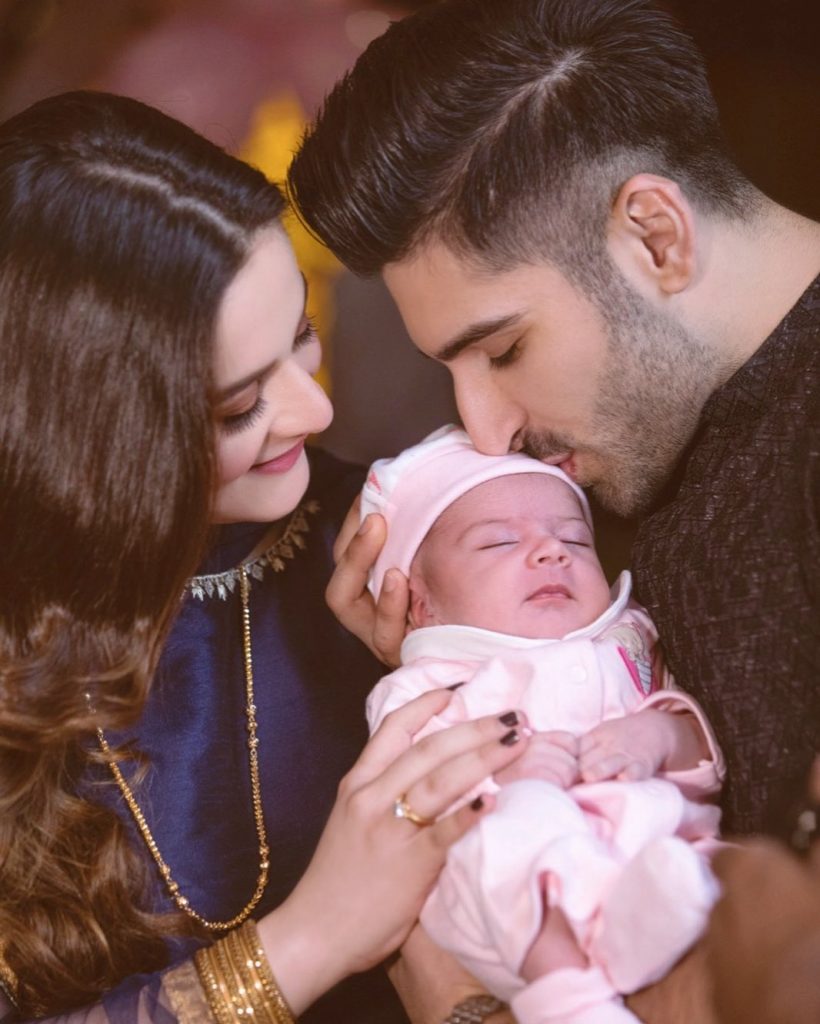 And today, on 14th February, the couple is celebrating Valentine's Day together like the rest of the world. However, there's one difference, Muneeb Butt made us all gooey mushy wishing wifey Aiman in an endearing message on his social media.
"I love you, you love me We're a happy family With a great big hug And a kiss from me to you Won't you say you love me too," wrote Muneeb on his Instagram making us nostalgic with this cute song, that the purple dino, Barney used to sing for his friends.
But that's not all. Muneeb Butt didn't only suffice on an Instagram wish and surprised wife, Aiman Khan with a beautiful bouquet as well.
Here are a few pictures of Aiman and Muneeb Butt together on this Valentine's Day.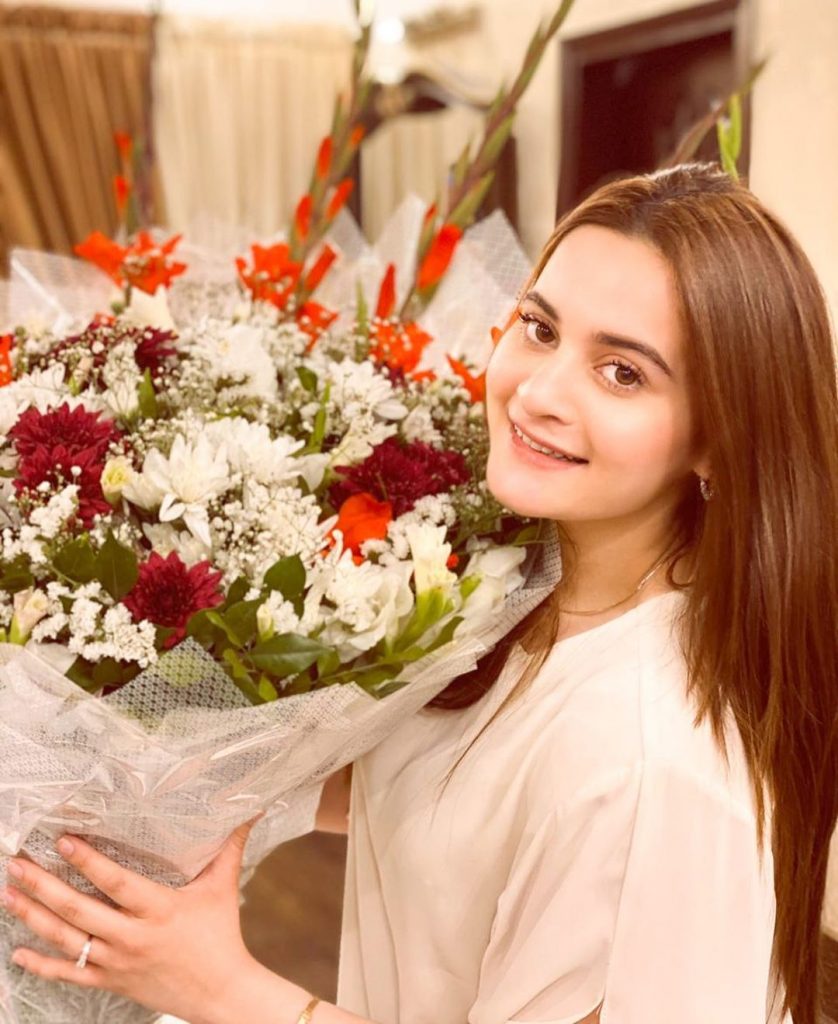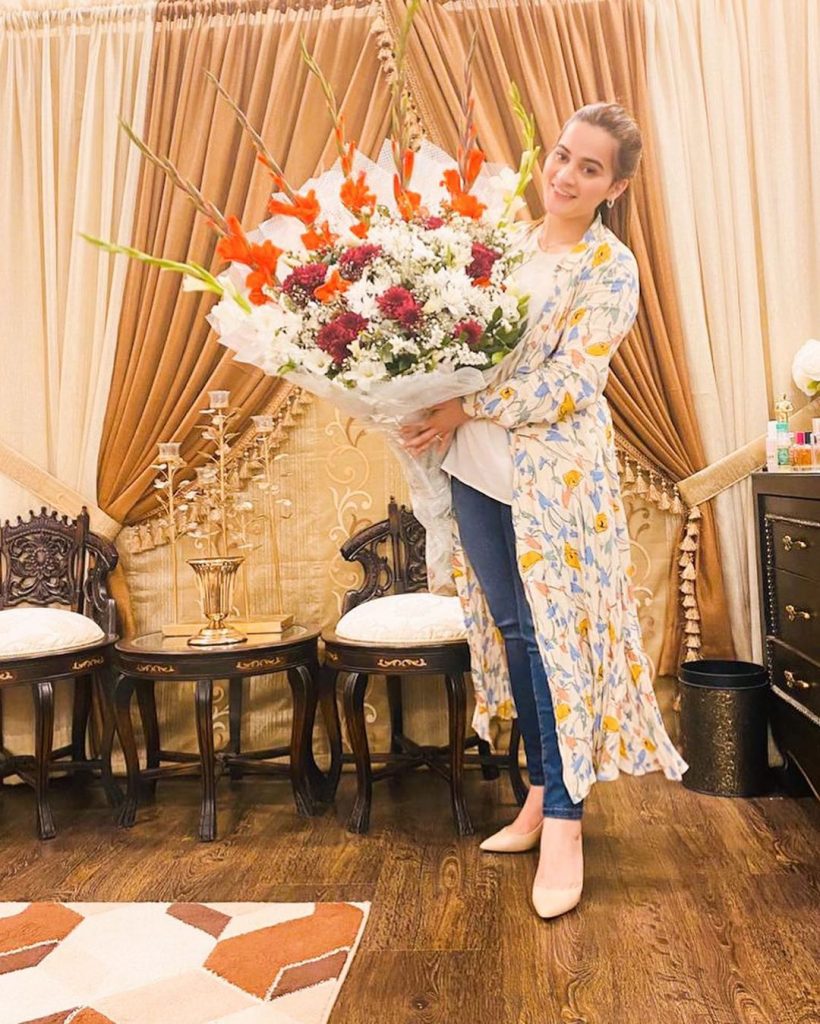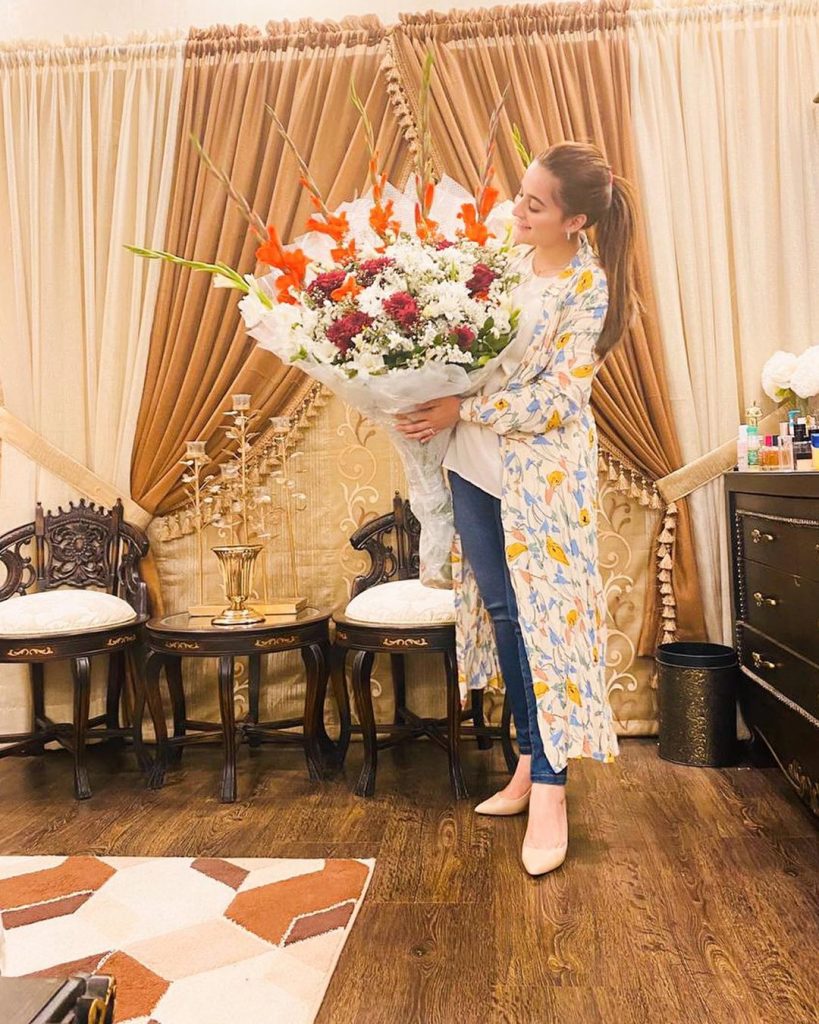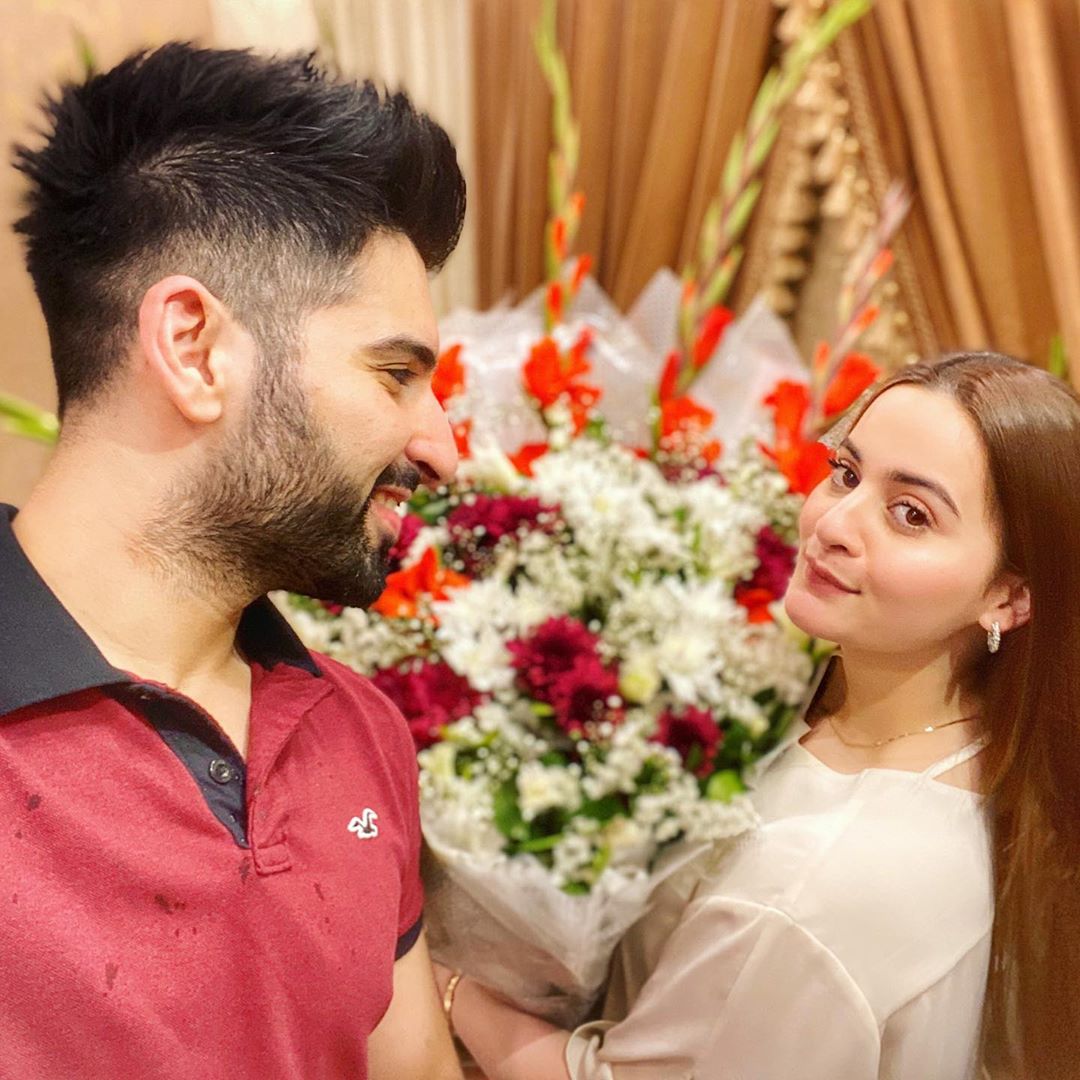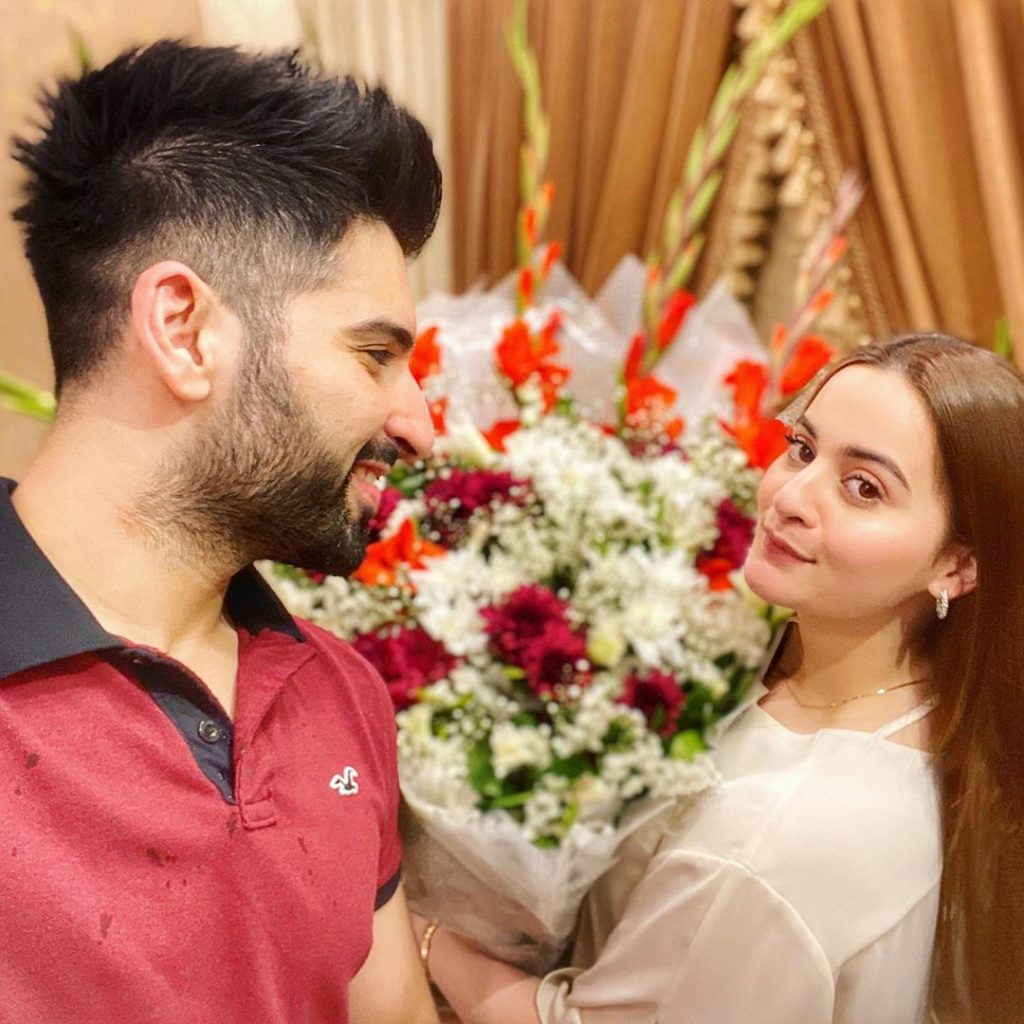 Aiman Khan and Muneeb Butt last made a television appearance together in Baandi on Hum TV. The two shared a beautiful chemistry with each other, making the audience want more of them together on screen.