This was another action-packed episode of Mushk which yet again left me with a lot of questions. Mushk is headed towards a 'happy ending' it seems. Adam has successfully managed to save every single character in the drama by now. The drama continues to be intriguing but some of the developments in this episode were not too convincing. The way Adam rescued Shayan was somewhat far-fetched and it wasn't executed convincingly as well. Instead of worrying about her mother, Roshni was shown thinking about Saqib. The timeline was also confusing in this episode because when Adam's mother was talking to Guddi she said that she had seen them together last night. As if Mehak's character wasn't selfish and annoying enough, watching her sleep soundly while Adam put his life on the line for her was precious! I am glad Adam's mother pointed out Mehak's selfishness while she assured Guddi that she was going to support her.
Adam's entire family has a really positive vibe which definitely helps the viewers relate to Adam's kindness and integrity even more. Any man who has been raised in such an environment is bound to be this protective and caring of the people he loves. Having said that, I hope that Adam will not be the one to rescue Guddi as well, since that would be a little too much rescuing for one character. Guddi is perfectly capable of rescuing herself and even killing the Chota Chaudhry perhaps! The rest of the tracks will possibly have happy endings; I am waiting to watch how Chauhdry's track is wrapped up since he is all over the place at the moment.
Important Developments
There were quite a few important developments in this episode starting from the opening scene. Dr. Rana's exit from the story was actually quite interesting. Even though he knew he was going to die, he made sure that the Chaudhry had enough on his mind to keep him awake at night! He knew that Zulekha had run away therefore Chaudhry could not harm her now. I am glad that the writer did not give this character an opportunity to redeem itself. Dr. Rana's character definitely had more of an impact due to Raja Haider's brilliant performance throughout. He was a twisted character who got the kind of ending he deserved. It was however surprising to see him trusting Chaudhry when he said he wanted to thank him but at the same time he was rather amused when he saw the syringe – this was the perfect example of poetic justice. I am wondering if there will be some of that for the Chaudhry as well!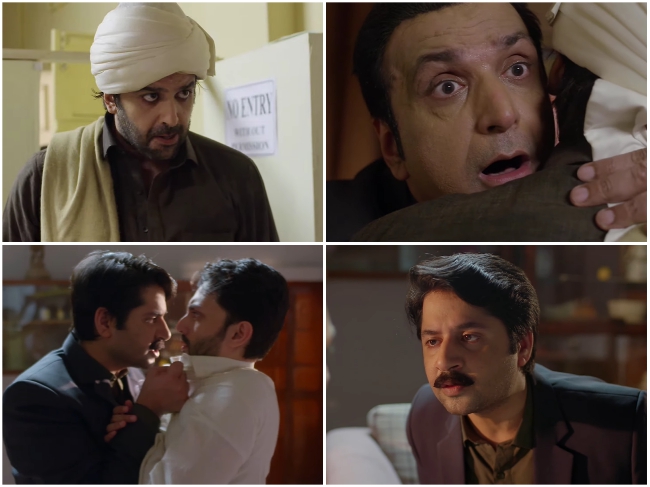 Shayan's rescue mission did not work for me at all. I am glad that he is finally out and this track has moved on but this particular development was perhaps the weakest link of this latest episode. Muqaddar Khan allowed Shayan to meet his guest unsupervised, not only this; he gave him enough time to narrate the entire story to Adam. Later on, Adam single-handedly knocked all the guards down and in the end, Muqaddar Khan had an attack of paralysis, which was somewhat predictable owing to the buddua in one of the previous episodes. Muqaddar Khan's condition however made sense since he always held his daughter so near and was constantly worrying about her. Watching Shayan divorce her right in front of his eyes broke him completely. I must say however that Shayan did not do the poor child a favor by giving this verbal divorce, this scene was quite disturbing since there could have been better ways to ask for forgiveness and giving the divorce. Osama Tahir is a phenomenal actor otherwise but his performance tonight left a lot to be desired. The flashback scenes while Shayan was telling Adam his story were too elaborate as well.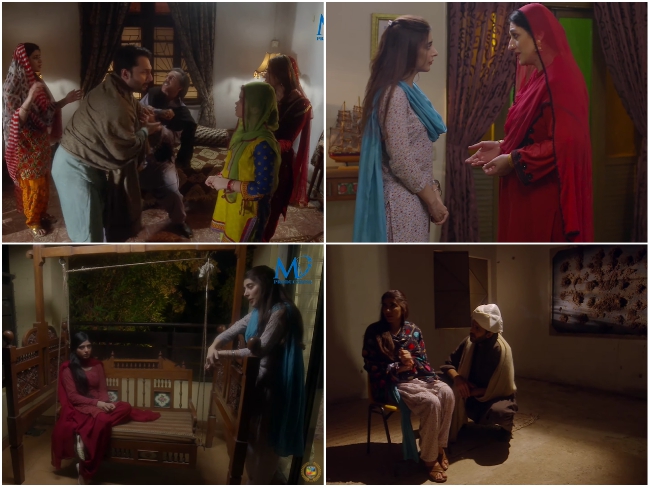 The Chota Chaudhry used Muna to get to Guddi and she did not suspect him for a second. This particular development was handled intelligently and convincingly. After that conversation with Adam's mother, Guddi knows that she has her support and might have a future with Adam which gives her more of a reason to fight for herself. Roshni and Guddi had their first real conversation tonight and it revolved around Saqib for some odd reason since right now her mother's disappearance should have been the only thing on her mind!
Final Remarks
Even though this wasn't the best episode of Mushk since some of the developments did not make a lot of sense, it definitely gave me a reason to tune into the next episode of the drama. I am wondering how Guddi will manage to escape. What will be Chaudhry's ending? Most importantly once Shayan is back, how will Mehak explain everything to dada?
Did you watch tonight's episode of Mushk? Do share your thoughts about.