There is no denying the fact that the Pakistani drama industry is growing leaps and bounds. With every passing year, drama makers are continuing to bring quality entertainment to the audience's way. In every season, the viewers get to see some of the best dramas that are not only engaging but are thoroughly meaningful. There are a lot of factors that contribute to making the drama successful. First and foremost, the script is the backbone of any drama, and then comes the production values, direction, and in the end, acting. It is always astonishing that at times, the simplest of dramas do well in terms of popularity because they click with the audience and the viewers watching those stories and characters resonate with them a lot. Another important factor that also at times works in the favor of a drama is the cast. If the casting is done right and the actor succeeds in conveying the essence of the character through his or her portrayal then it becomes engaging for the audience.
This season, Pakistani drama viewers are also getting to see some of the best dramas, that are not only entertaining and engaging but have a lot of meaning to them. In this list, we discuss those dramas that can be termed as quality entertainment and have all those factors that make a drama memorable and successful. The list is in alphabetical order:
Aulaad
Writer: Syed Ameer Ali Shah
Director: Aabis Raza
Producer: Big Bang Entertainment
Channel: ARY Digital
Schedule: Monday & Tuesday 8 pm
Cast: Muhammad Ahmed, Marina Khan, Marina Khan, Sunita Marshal, Hasan Niazi, Furqan Qureshi, Nabeel Zuberi, Mahenur Haider, Minsa Malik, Hina Altaf, Qudsia Ali, Humaira Bano, and others.
There are only a few Pakistani dramas that do not rely on star power and narrate the story of older characters. Aulaad is one such drama that highlights how important it is for parents to be economically independent and not to rely entirely on their children. Also, Munni's character translates the innocence and needs of a special child flawlessly on screen. There have definitely been instances when you feel that the parents would have been in a better situation at this point had they not given in completely when they were being pressurized by their children to meet their unreasonable demands. But then that is how the writer has conveyed a really important message which is hardly ever highlighted the way it has been in the drama serial Aulaad. Right from the beginning, the characterizations have been on point and the emotional element of the drama has always stood out. When this drama started many people thought that it was inspired by the Bollywood film Baghbaan and to a certain extent it is but unlike other dramas which took inspiration from Bollywood films, Aulaad has enough substance to keep you engaged and coming back for more.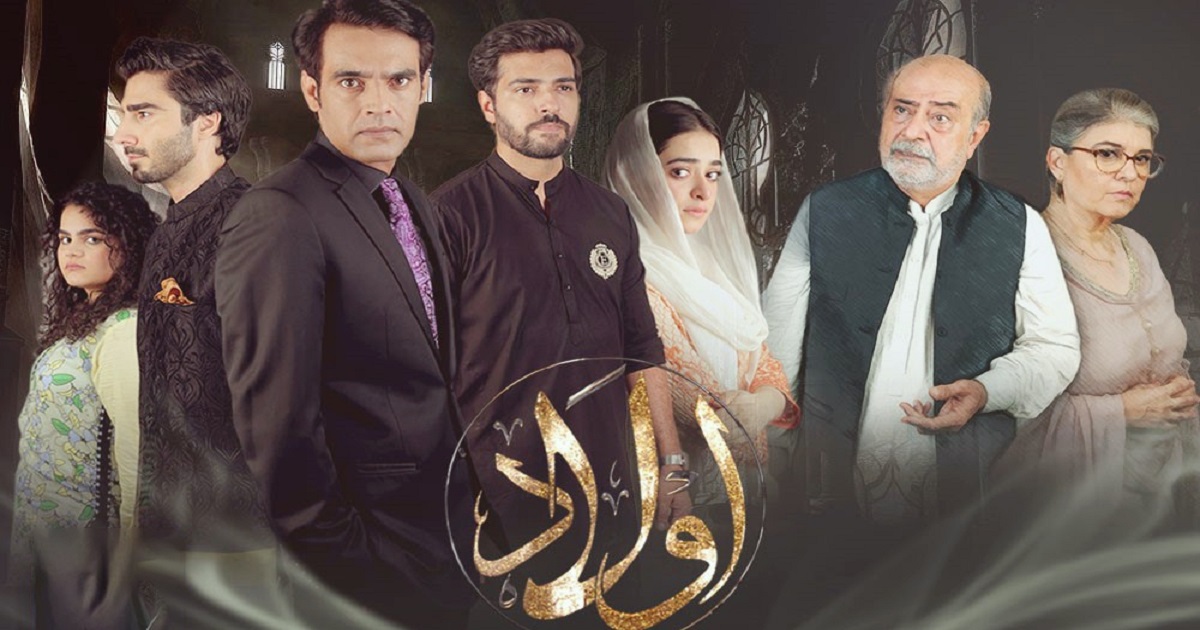 Muhammad Ahmed is well-known for his apt portrayals. Ever since Durr-e-Shehwar went on air, he is hands down the most loved Pakistani actor from his age group. He makes you connect to the characters he plays instantly and even though in most dramas he plays supporting characters, he never goes unnoticed. Qudsia Ali has played Munni's character so brilliantly that most of the viewers couldn't help falling in love with her. Her impactful and effortless portrayal has always made her character stand out. All the other actors have done complete justice to their respective characters which definitely makes this drama worth watching. The director Aabis Raza has made sure that the essence of the story does not get lost in translation. Aulaad is an emotional ride with more sad moments than happy ones but it tells a story that should be told and heard! If you are missing out on this one, tune into it right now. We just hope that the drama ends at an appropriate time and is not stretched needlessly.
Dil Na Umeed Toh Nahin
Writer: Amna Mufti
Director: Kashif Nisar
Producer: Kashf Foundation
Channel: PTV & TV One
Schedule: Monday 8 pm
Cast: Yumna Zaidi, Yasra Rizvi, Sammiya Mumtaz, Noman Ijaz, Navid Shahzad, Omair Rana, Wahaj Ali, Bonita Malik, Hina Altaf, Noor-ul-Hassan, Adnan Shah Tipu, Kashif Mehmood, and others.
Amna Mufti is a remarkable writer who makes sure that all her scripts provide much more than just entertainment. Many of her dramas highlighted issues that are most often brushed under the carpet since they do not bring in the ratings! Kashf Foundation definitely deserves credit here for investing in such projects. Kashif Nisar never shies away from directing such dramas and he always has a grip on every single aspect of the story. This drama, therefore, has a dream team of creative and intelligent people. Dil Na Umeed Toh Nahi effectively highlights issues such as human trafficking, child labor, exploitation of the poor, corruption, lack of empathy, and even animal rights. It gives a face to every child who is deprived of his or her rights since all these tracks start from the time when these children were not given their birthrights. Since they were born in families which were either poor or had fathers who did not prioritize their well-being. All the characters in the story have a journey, unique personalities and they represent a section of the society which has in some way either added to the problem or tried to break free from it. It isn't easy penning down so many different tracks with such precision yet Amna Mufti succeeded in doing so.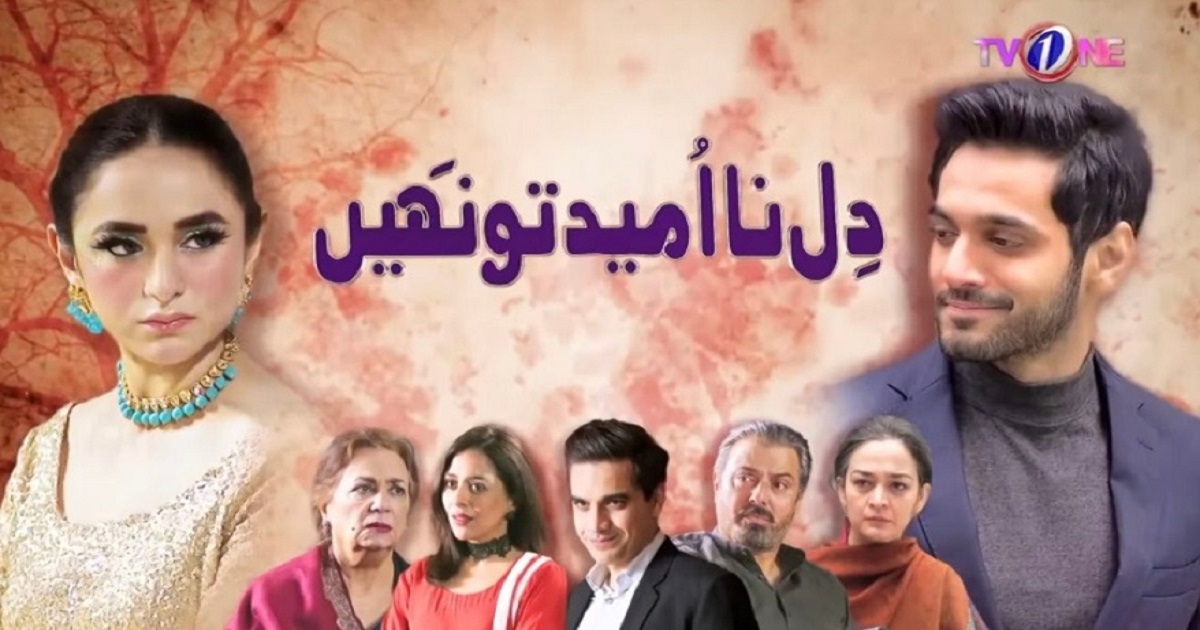 The fact that this drama is not being aired on one of the leading channels definitely takes away an edge needed to guarantee viewership but even then it is being watched by many and is getting the appreciation it deserves. Dil Na Umeed Toh Nahin stars some of the most phenomenal actors of the industry which definitely adds to the overall appeal and feel of the drama. Yumna Zaidi has truly outdone herself in a role that is extremely challenging. Navid Shahzad also stands out in a negative role even though most often the viewers have seen her in a completely different avatar. Omair Rana, Yasra Rizvi, Kashif Mehmood, Sammiya Mumtaz, and all the child actors make their presence felt in all the scenes. Child stars Saadoon Ali and Bonita Malik have been truly exceptional in their respective roles as Jamshed and Allah Rakhi's younger versions. Also, the director Kashif Nisar has not added a commercial element to this story at all which makes it even more impactful. This drama is not for the light-hearted since some of the episodes were quite disturbing but it is definitely not to be missed.
Khuda Aur Mohabbat
Writer: Hashim Nadeem Khan
Director: Syed Wajahat Hussain
Producer: 7th Sky Entertainment
Channel: Geo TV
Schedule: Every Friday at 8pm
Cast: Feroze Khan, Iqra Aziz, Mirza Zain Baig, Waseem Abbas, Sunita Marshal, Javed Sheikh, Usman Peerzada, Rubina Ashraf, Hina Bayat Khan, Junaid Khan, Fariha Jabeen, Asma Abbas, and others.
It won't be wrong to say that Khuda Aur Mohabbat happens to be one of the most popular dramas on air right now. The moment it started, the attention and popularity it got have been unparalleled. The fact that the audience had to wait for this drama has also played a lot to its hype and because the previous two seasons of Khuda Aur Mohabbat have done so well and have earned a place in the audience hearts, it also impacted the emotional pull the audience felt towards this project. Khuda Aur Mohabbat is all about the journey of self-discovery and the spiritual path that Farhad will embark on after his heartbreak. However, the writer has added a lot more layers to it and it is not just going to be about it. Farhad's character has been quite special, because of which he impacts everyone he interacts with. Khuda Aur Mohabbat has offered the viewers everything they imagined to see in a Pakistani drama; from beautiful locations to larger-than-life execution, from high production value to such beautiful art direction that it captures your eye and holds your attention in every single scene.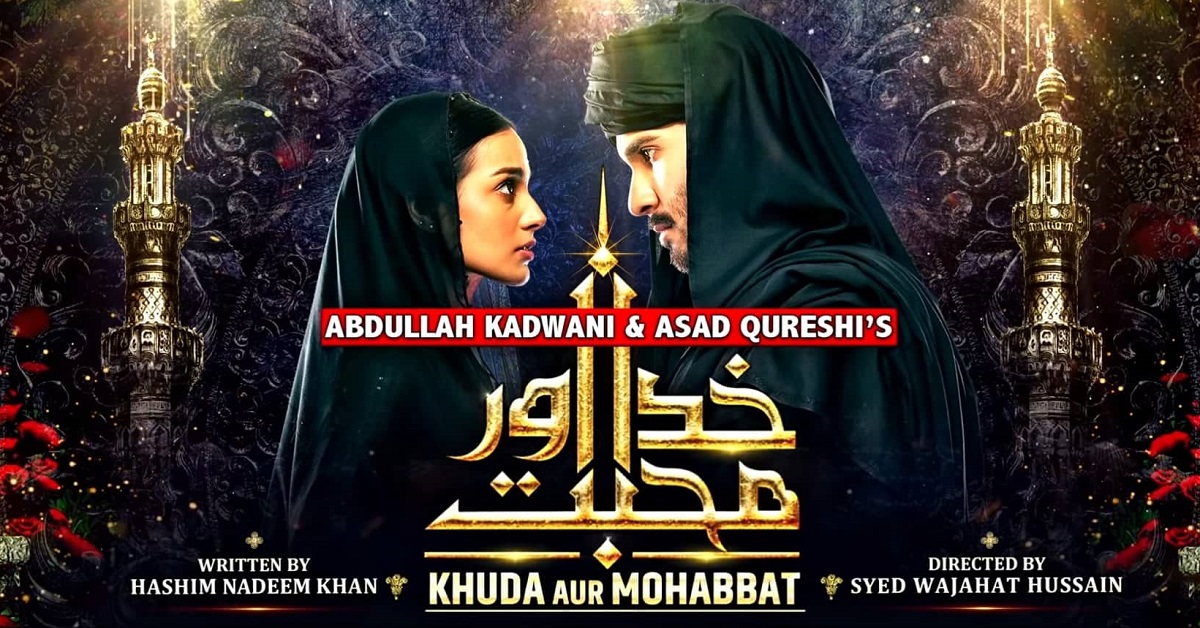 Feroze Khan has definitely carried the drama on his shoulders and it is because of his performance, that Khuda Aur Mohabbat is what it is. Iqra Aziz and Feroze Khan's pair was also fresh and although their love story has not really flourished as of now, it is also adding more to the drama-watching experience. The writer Hashim Nadeem has definitely tried to bring in those elements that are patent to the Khuda Aur Mohabbat experience, such as unrequited love, the train station, mysticism and spirituality, and the longing for love. Khuda Aur Mohabbat has become one of the top dramas of this year and for all the obvious reasons. Watching each and every episode of this drama is an experience in itself and the convincing performances of all the actors have added a lot more depth and meaning to the characters and their stories.
Pehli Si Mohabbat
Writer: Faiza Iftikhar
Director: Anjum Shehzad
Producer: IDream Entertainment
Channel: ARY Digital
Schedule: Saturday 8 pm
Cast: Sheheryar Munawar, Maya Ali, Uzma Hassan, Hassan Sheheryar Yasin, Rabia Butt, Shabbir Jan, Saba Faisal, Paras Masroor, Nausheen Shah, and others.
Faiza Iftikhar is known for her meaningful scripts and plot twists that leave the viewers on the edge right till the end. She is also one of those few writers who can skillfully add social messages to an entertaining drama. Most of her love stories have been much more than just that therefore it does not come as a surprise that her latest drama Pehli Si Mohabbat is also not just another love story! The producers lured the viewers into watching the show by promoting Sheheryar and Maya's on-screen couple which was already a hit among cinemagoers. This was the first time that these two stars were going to be seen together in a television drama. Both of them had also taken a long break from television therefore Pehli Si Mohabbat was also their comeback drama serial. The leading actors and the larger-than-life promos played a vital role in enticing the viewers but after a few weeks, it was the well-written and meaningful script that became the main attraction for the viewers. Pehli Si Mohabbat has some of the best supporting characters we have seen in dramas lately and it is a social drama that highlights the importance of consent in a manner that is anything but preachy. The effective and well-integrated screenplay keeps the viewers entertained and looking forward to more. Some of the scenes of this drama have been so intense that they truly leave a lasting impression. Even though the supporting characters are most often shown breaking the stereotypes, you can't help rooting for Aslam and Rakhshi.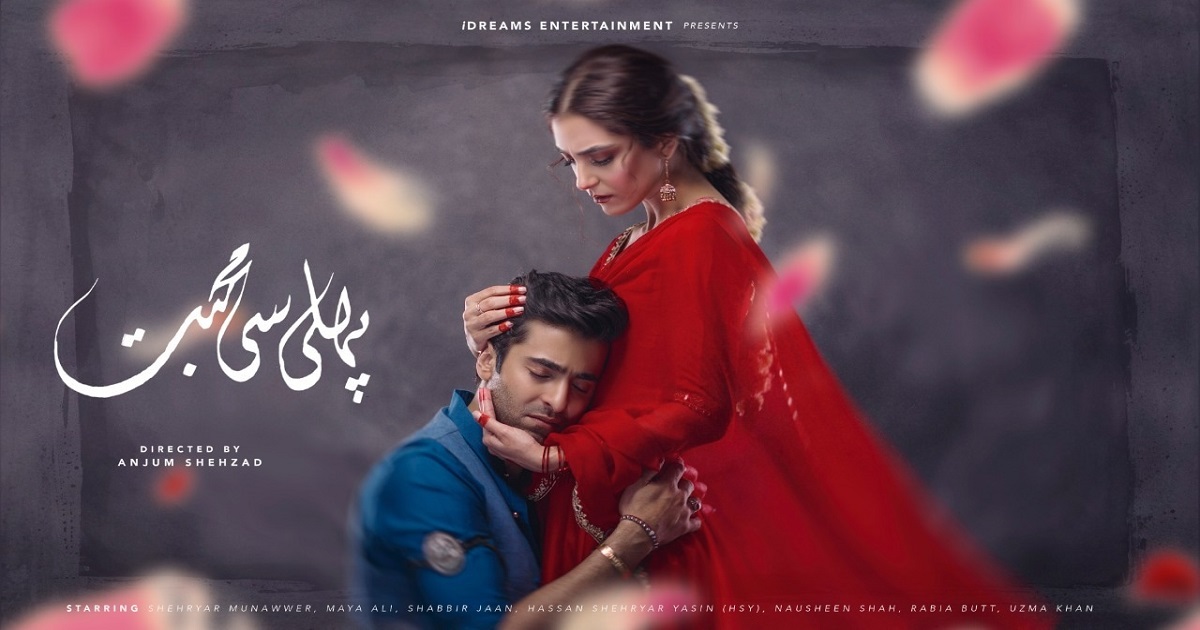 Sheheryar Munawar and Maya Ali have definitely succeeded in translating this young couple's trials and tribulations effectively on screen. Hassan Sheheryar Yasin's debut has been one of the best ones this year since he chose to play a role completely opposite to his off-screen persona. Rabia Butt, Uzma Hassan, and Saba Faisal's performances make their tracks and stories easier to connect to. Pehli Si Mohabbat demands your undivided attention since there is always a surprise in store and you can never tell how one track will be linked to the other one as the story progresses. The drama definitely has a commercial element to it which at times takes away the originality needed to make certain scenes come alive on screen but overall Pehli Si Mohabbat has all the right ingredients in the right proportions and is an absolute must-watch!
Raqeeb Se
Writer: Bee Gul
Director: Kashif Nisar
Producer: MD Productions
Channel: HUM TV
Schedule: Wednesday 8 pm
Cast: Sania Saeed, Hadiqa Kiyani, Noman Ijaz, Faryal Mehmood, Iqra Aziz, Saqib Sameer, Hassan Mir, Hamza Sohail, Salman Shahid and Saba Faisal
Writer Bee Gul is known for her unconventional storylines and characters that give even the most seasoned actors a new identity! Her style is always bold and unapologetic since she is not afraid of showing scenarios that most writers would not even think of penning down for a television audience. Kashif Nisar is known for his powerful directorial skills and together these two creative individuals are a force to reckon with! Raqeeb Se's main plotline and its characters are highly unconventional and at times difficult to relate to because they are unlike any other we have seen on television. We have watched many love stories on television but not even one like this one! For a change, the women who are in love with the same man are not shown fighting with one another but that man becomes the reason why they ultimately bond. While Sakina's open-hearted and caring nature can be difficult to connect to at times, those short but meaningful scenes showing how she feels as if she is the other woman when Maqsood treats Hajra a certain way, make her character human! Hajra's character kept the viewers guessing for the longest time but gradually she has come into its own and together these women are the highlight of this drama! Two unusual characters who meet in the most bizarre circumstances end up giving each other the kind of acceptance which both of them never even got from their spouses!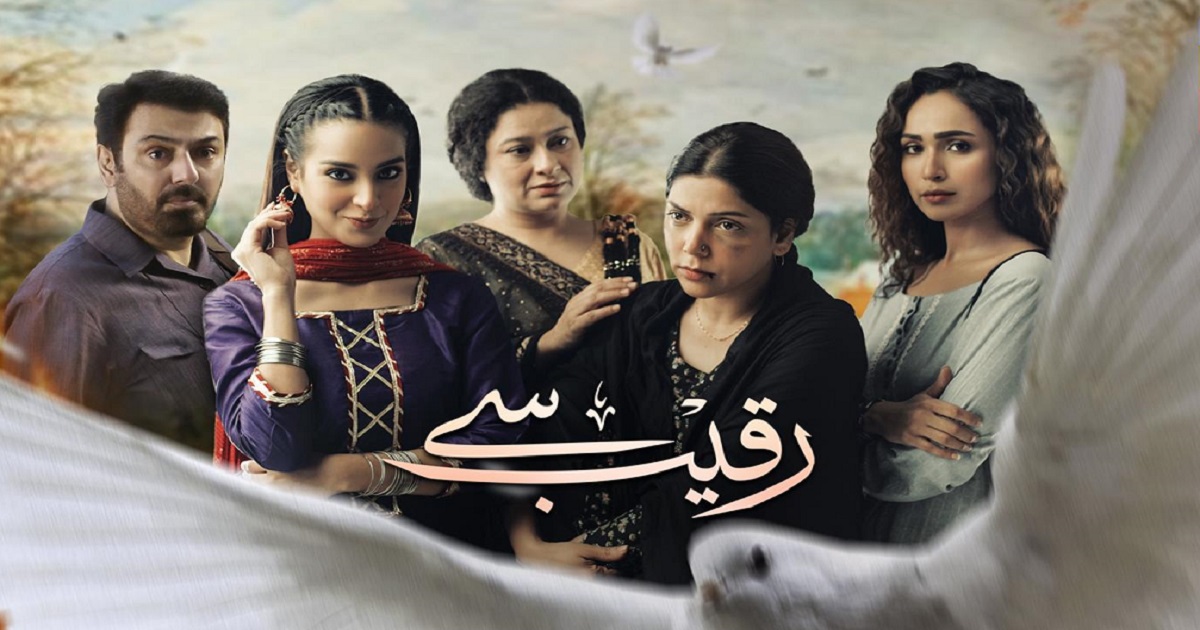 All the tracks in Raqeeb Se are unique and they highlight the inner struggles of the three main leads, in particular, in a powerful manner. Probably for the first time in a Pakistani drama the female characters are so strong that the male characters have taken a backseat. Having said that, Noman Ijaz is beyond impressive as a man who keeps you guessing! Faryal Mehmood is also the star of the show and we are pretty sure there is more to her track. Iqra Aziz is the only actress who has been typecast and therefore does not stand out as much as the other actors. Hadiqa Kiyani's outstanding debut performance has left the viewers in awe of her talent. The OST of the drama is just as soul-stirring as the content as a whole. Raqeeb Se might not be everyone's cup of tea but we are pretty sure that there are so many viewers like us out there who are completely involved in this unusual love triangle and perhaps find it difficult to choose between Hajra and Sakina because the writer probably does not want them to choose! The well-written dialogues of the drama make every scene a treat to watch.
Raqs-e-Bismil
Writer: Hashim Nadeem
Director: Wajahat Rauf
Producer: Shazia Wajahat & MD productions
Channel: HUM TV
Schedule: Friday 8 pm
Cast: Imran Ashraf, Sarah Khan, Mehmood Aslam, Nida Mumtaz, Momin Saqib, Furqan Qureshi, Anoushay Abbasi, Javeria Abbasi, Azeem Sajjad, Zara Sheikh, Gul-e-Rana, Saleem Mairaj, and others.
Hashim Nadeem is known for his powerful characters and settings which are always different from the ones we usually get to see in our dramas. His heroes in particular never cease to impress. Raqs-e-Bismil is a well-paced, well-written drama with some amazing performances. The main lead Moosa and his heart-wrenching journey has been the highlight of the show throughout. The story has been knitted together so well and it has been unpredictable throughout. The director Wajahat Rauf has given this script the perfect treatment and is definitely the one responsible for the pace of the drama since every scene in the drama so far has been short and to the point. Even though the OST is beautifully sung but it has never been overused. The director has throughout focused on the content and has made sure that the drama does not have any filler scenes. The script also questions preconceived notions and gives a new face to certain characters who are often stereotyped in dramas.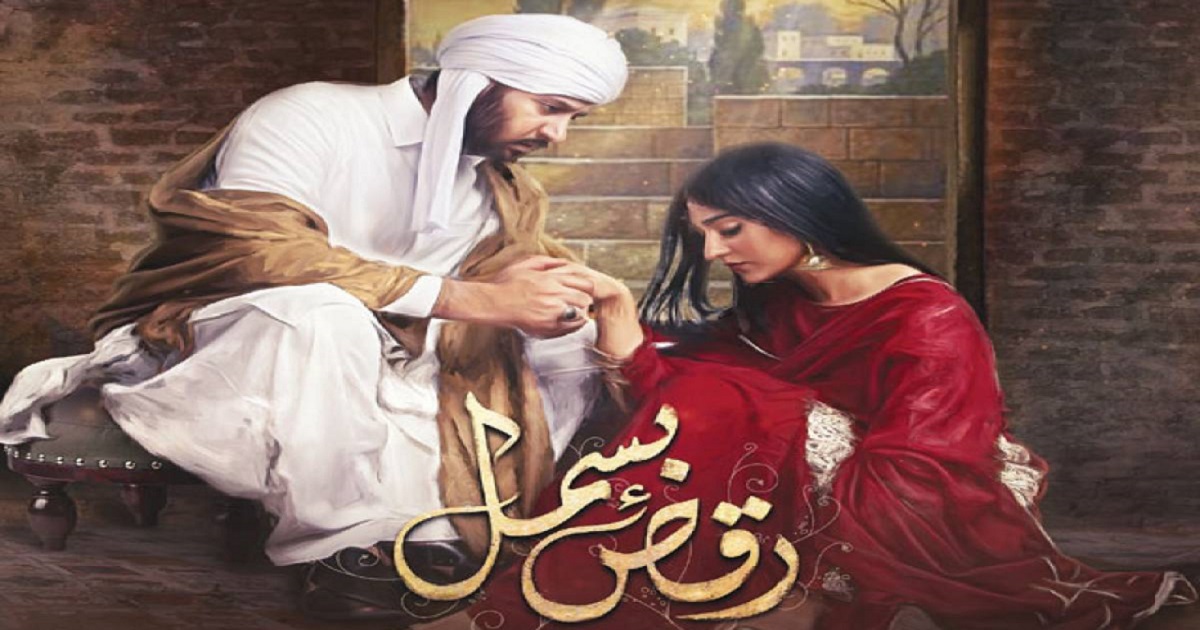 Raqs-e-Bismil has definitely proven to be another feather in Imran Ashraf's cap since he has nailed an avatar that he has never been seen in before. Momin Saqib is another actor who stands out as Esa even though this character is quite unlike his actual personality. Mehmood Aslam and Furqan Qureshi also stand out in their respective roles. Raqs-e-Bismil's cinematography and the way each scene has been captured make it a visual treat. We guarantee that once you start watching this drama, you will be forced to continue! Zohra and Sitara's characters are perhaps the weakest element of the drama, other than that every character leaves an impact. An impactful leading lady would have made this drama even more powerful. Moosa is clearly the one running the show and the one who will keep you glued to your television screens.
Safar Tamam Hua
Writer: Rahat Jabeen
Director: Shehrazade Sheikh
Producer: Momina Duraid Productions
Channel: Hum TV
Schedule: Every Monday & Tuesday at 8pm
Cast: Madiha Imam, Ali Rehman, Syed Jibran, Samina Ahmad, Maha Hassan, Yasir Waheed, Saife Hassan, and others.
Safar Tamam Hua is still in the initial stages but the introductory episodes have set the tone right from the beginning. This drama deals with complicated relationships and shows how a girl with vulnerabilities and complexes tackles what life throws at her. The writer has shown that despite the emotional baggage that Anoushay carries, she still puts up a brave face. She does get affected by the opinions of others therefore she confides in her cousin and love interest, Sami. Safar Tamam Hua has a very zen-like feel to it and although it deals with complicated and sensitive situations, it unfolds in an effortless manner. The director definitely has directed this drama with a vision where she has not made it heavy but has kept the tone mellow for every situation to make an impact. Another aspect that sets the execution of Safar Tamam Hua is the usage of background music, it is never over-powering and is used strategically to add more to the situation.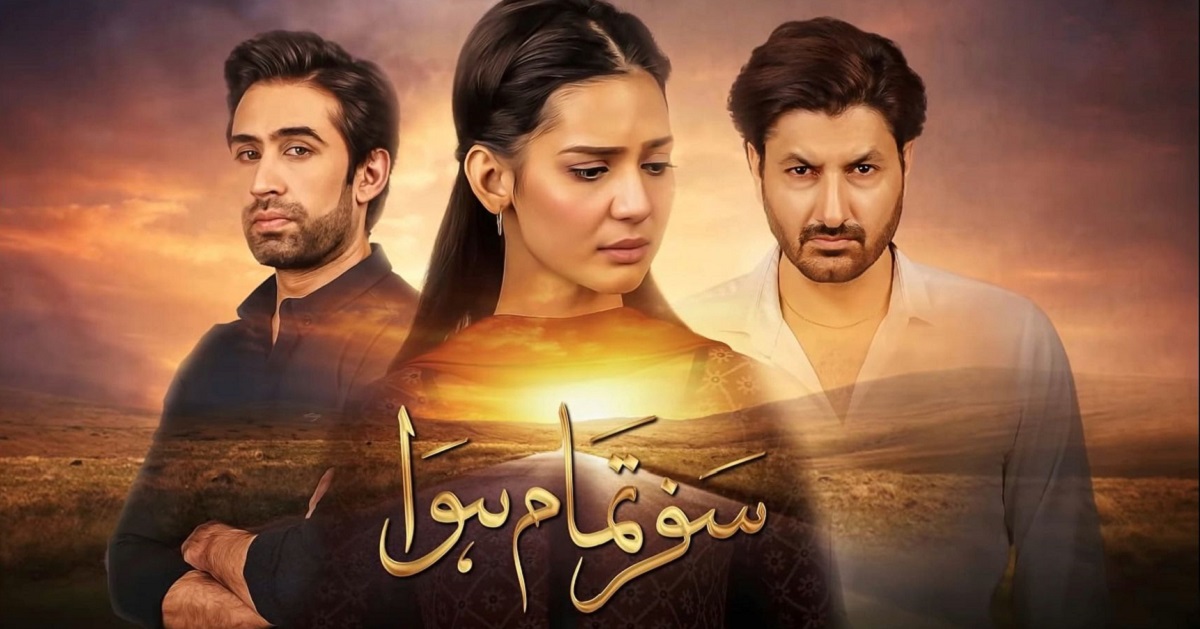 Safar Tamam Hua has also deals with the idea of how much sensitivity is required in dealing with people like Rija, where they must be loved like a child and dealt with utmost attention and care. Rija definitely has everyone around her concerned about herself but the beauty is that everyone accepts her the way she is and doesn't believe in changing anything about her. Rija is loved and Maha Hassan has definitely given a convincing performance portraying such a difficult yet beautiful character. Madiha Imam, Ali Rehman, and Syed Jibran are right in their element and it is their powerful performances that make Safar Tamam Hua worth watching.
Shehnai
Writer: Radain Shah
Director: Ahmed Bhatti
Producer: iDream Entertainment
Channel: ARY Digital
Schedule: Every Thursday & Friday at 10pm
Cast: Affan Waheed, Ramsha Khan, Maham Amir, Arsalan Faisal, Hammad Shoaib, Maryam Noor, Zainab Qayyum, Behroz Sabzwari, Javed Sheikh, Samina Ahmad, Umar Alam, Saleem Mairaj, Salma Hassan, Javeria Abbasi, and others.
Shehnai is the kind of drama that the Pakistani audience don't get to see quite often. The genre of romantic comedy is pretty unexplored and this is why Shehnai stood out right from the beginning. It deals with how girls and even boys are pressurized into getting married and how, unfortunately, their feelings are invalidated because they feel they owe it to their parents. In this drama, both Bakht and Meerab are pretty much in the same boat but somehow they have joined hands to come out of this situation by helping each other. Drama serial Shehnai has the kind of dynamic that each and every regular drama viewer will be able to relate to because it shows the dynamic of a huge family and everything that comes as a part and parcel of it; the good, the bad, and the ugly. Shehnai is fun and chaotic, the fresh pair of Affan Waheed and Ramsha Khan is also a bonus. What is also quite interesting about Shehnai is that veteran actor Saleem Mairaj is seen in a completely different avatar and it is astonishing to see how good he is at comedy with his perfect timing and just the perfect treatment of the character.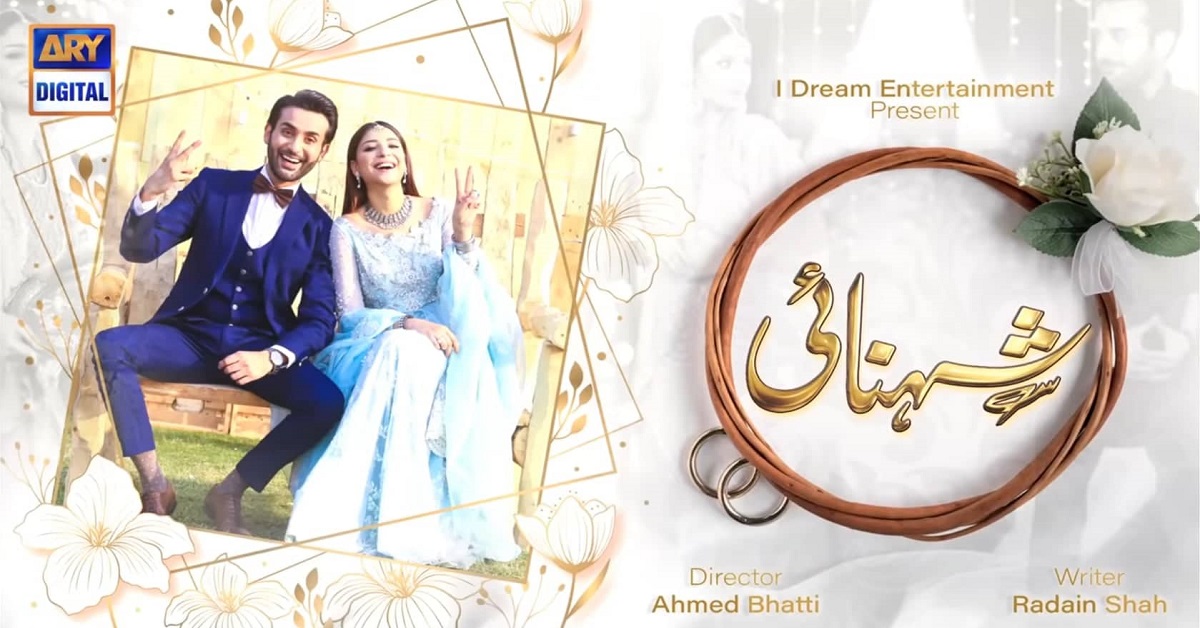 Writer Radain Shah has definitely tried something new and it is always a good change when the writers not only experiment but turn it into light-hearted entertainment. Shehnai has a lot to offer but the way the writer has conceived the character of Meerab is the most endearing part of this project. It is definitely refreshing to see a man who is very much in touch with his emotions, who is not afraid to show his vulnerabilities, someone who thinks with his heart and is quite sensitive. Meerab is also the last person to judge someone, which makes him a very strong and interesting character. Shehnai has so many characters but the best part is, they all play a strong part in contributing to the story. Shehnai is definitely one of the must-watch dramas on-air right now because it is not only light-hearted and fun but is quite refreshing.
All these dramas are currently our favorite because not only are they engaging but also meaningful. How many of these dramas are you watching and which one in your opinion is a must-watch? Share your views.