Mustafa Zahid from Roxen is a very famous singer who has given hits like Tera Mera Rishta purana also his band was among top Pakistani bands and he has given many hits. They have ruled the the pop-rock music of Pakistan in previous decade. He is now a days less seen in the music scenario but just spoke up on his Instagram page after Tribune has written a baseless and false story about him.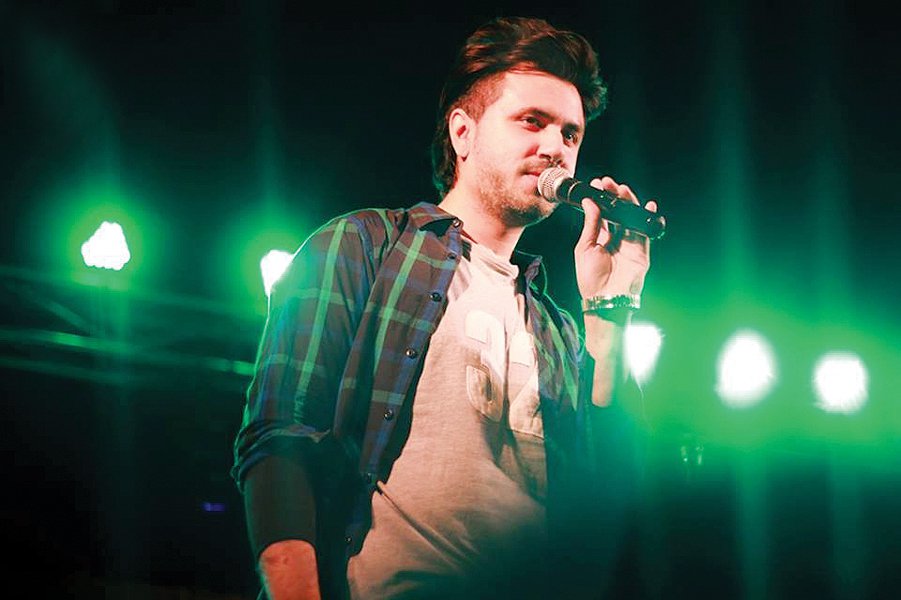 The story says that Mustafa Zahid has refused to to do a come back unless India lifts the ban which is claimed fake and untrue by Mustafa Zahid himself on his page today.  He has also said that Tribune needs to undo this and look into it , also Tribune should apologize as spreading such fake news as it is bad reporting.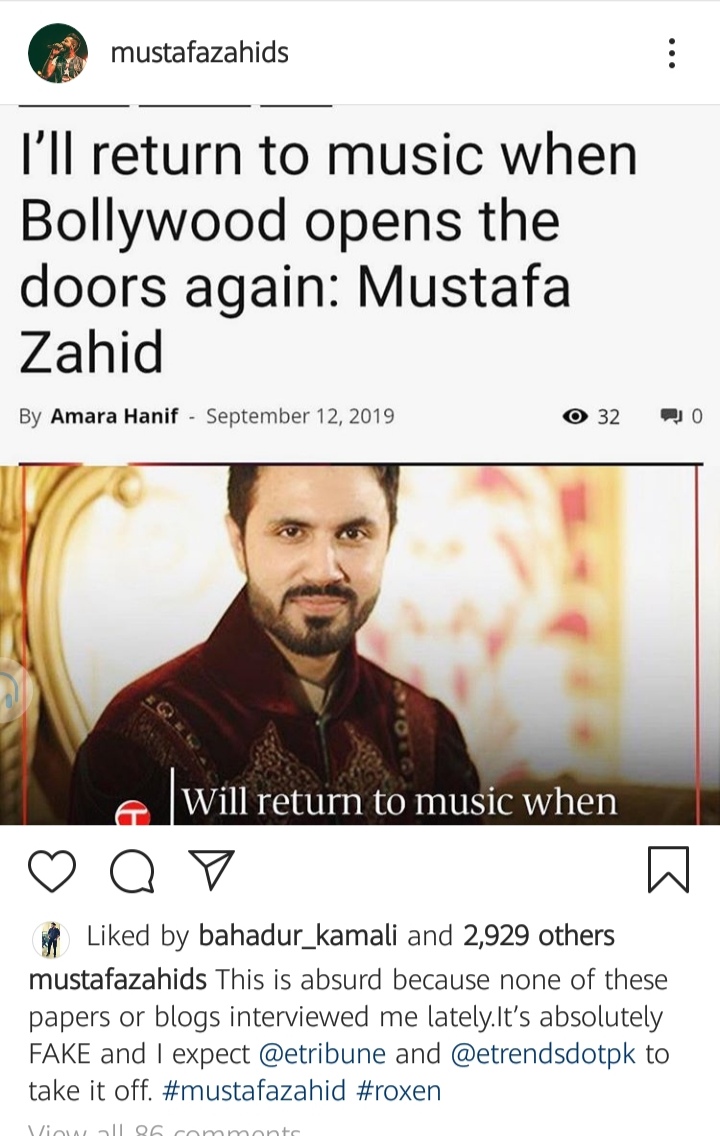 Well , in Pakistan working in India is judged and such statements are regarded as anti state statements public doesn't want our singers to go there and spread such news. His wrath is justified.
So no one should actually spread fake news, tribune needs to look into this matter.
We as a fans of Mustafa Zahid urge him to soon be back in singing as we are all waiting .