Nabeel Gabool proposed a TV anchor in a live show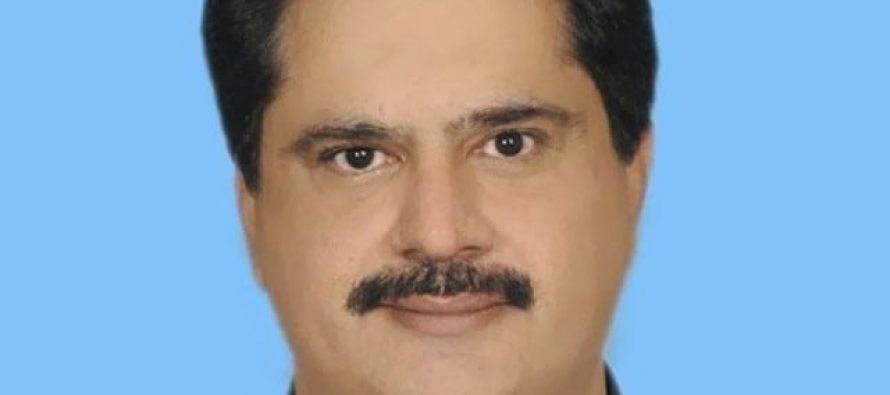 Nabeel Gabool is a prominent politician from Karachi. He belongs to Baloch clan of Karachi. Several times Nabeel has been elected as member of national assembly and provincial assembly. Nabeel joined Muttahida Qaumi Movement for 2013 elections, before which he was a front line leader of Pakistan Peoples Party.
In a recent television show Nabeel Gabool proposed a television anchor named Rehaam Khan in a light mood which created an interesting scene. Rehaam Khan is from Swat and works for news channel Jaag TV. Nabeel Gabool also told he is already married four times, out of whom two have passed away.
Relevant news excerpt from Urdu Daily Akhbar-e-Jehan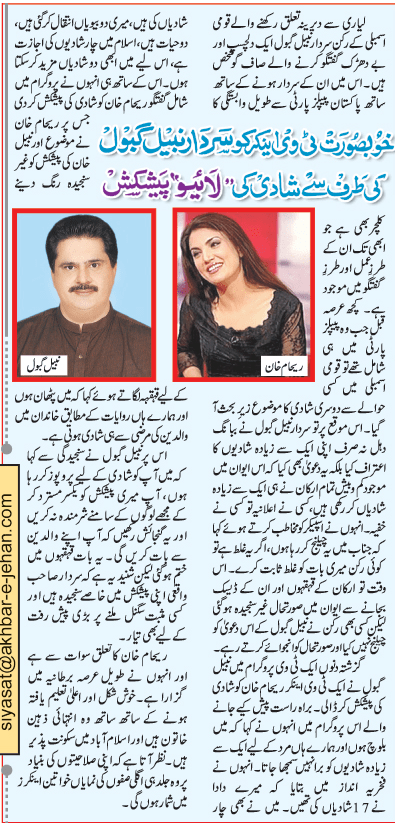 Source: http://akhbar-e-jehan.com/August2014/11-08-2014/politics20.asp
Rashid Nazir Ali
---