Social media these days is flooded with images of celebrities being flown to Dubai and enjoying there ahead of the grand ceremony of the Pakistan International Screen Awards, aka PISA 2020.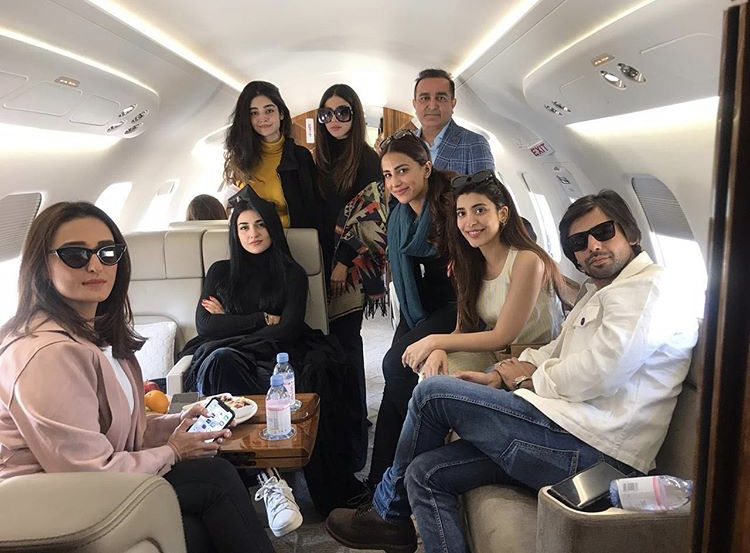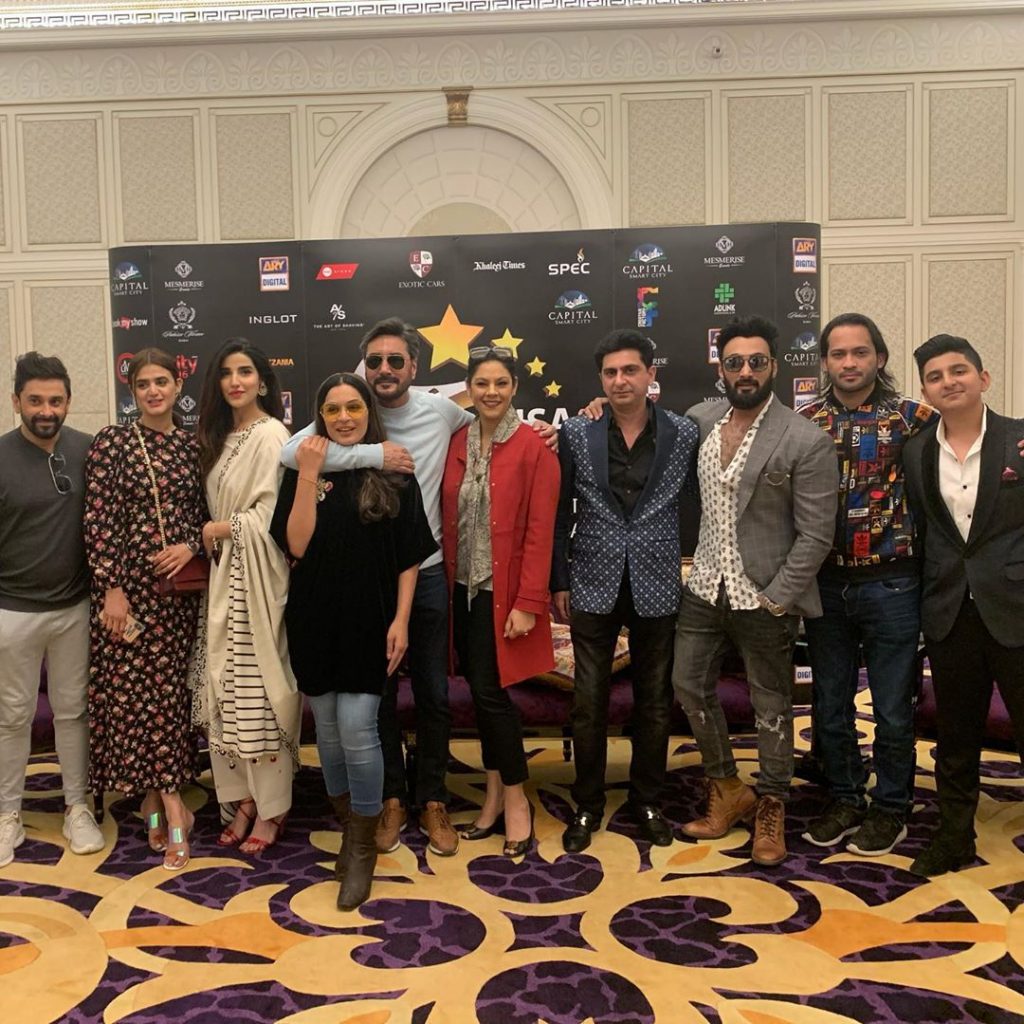 A horde of celebrities, the likes of Adnan Siddiqui, Hareem Farooq, Umair Jaswal and Hira Mani amongst others have already reached Dubai and are busy rehearsing for the main event. However, there has been a miscommunication of sorts with a few senior celebrities of the fraternity who were promised to be flown to the venue for the award ceremony.
Nabeel Zafar, Nadia Afghan, Adnan Shah Tipu and even Hina Dilpazeer, actors who had been nominated in various categories at the award show, are still in Pakistan while the organizers of PISA have stopped all sorts of communication with them.
Trying to clear away his and his fan's awaiting him in Dubai for the awards, Nabeel Zafar recently took to his social media to share how there had been a huge miscommunication and mis-commitment on behalf of the PISA organizers.
"Dear fans and friends,
For the last couple of days you guys saw me being advertised and nominated in an Awards show 'Pakistan International Screen Awards 2020' for my performance in Bulbulay. Its a recognition that I feel has been given to me by all my fans who like my work in Bulbulay. I was approached by the organizers through their PR company Bodybeat and requested to attend the show in Dubai on Friday, 7th February 2020. Like me there were many of my colleagues and renowned actors who were asked for documents to travel today. Now suddenly the organizers have stopped their communication and put us in deep confusion as many of you in Dubai have been asking about our appearance in the show. This is total mis commitment as our names were used to promote the Awards show and now such an unethical move by the organizers is simply embarrassing. Such a move is an insult to me and many other artists who were contacted and committed to travel. It will also bring a bad name to our industry specially in front of people who have bought tickets to the show. To all the people who are expecting us in Dubai, Let me categorically inform you all that I will not be a part of the show," wrote Nabeel on his social media.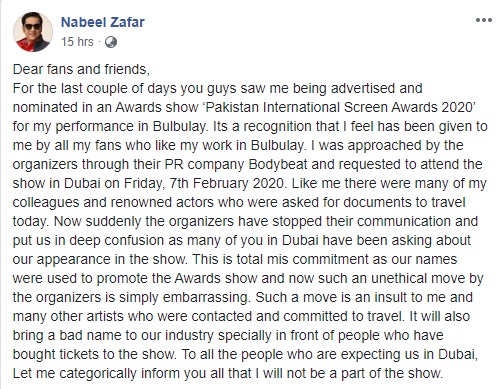 Apparently Nabeel isn't the only one who fell prey to the company's miscommunication fraud. Veteran actors like Nadia Afghan, Hina Dilpazeer and Adnan Shah Tipu were also scammed. Their names used to market the award show and them not flown to Dubai for the show as it is.