Recently fashion model, actress, makeup artist turned entrepreneur Nadia Hussain called out ace makeup artist and stylist Nabila Maqsood for sending her rude messages on the launch of her Go Makeup Palette and accused her of plagiarism.
Nadia Hussain shared a whole thread of conversation with all the proofs that those messages were actually sent by well-known stylist Nabila with the caption, " THIS IS TRULY WHAT BEING INSECURE MEANS!!!. 😶I am just shocked, speechless, appalled, confused & yet feel victorious at the same time!!!. For someone of Nabila's repute (nabila_salon thisisnabila -I cannot tag her because she has blocked me🤦🏻‍♀️ @zeromakeupofficial ) to stoop so low and send me such an underhanded msg on the launch of my GO MAKEUP PALETTE is just beyond me!!!. My item may be similar but surely the concept is totally different, she has no copyright on such a design, many many international brands have such similar travel makeup kits, and also that my product itself offers much much more in comparison to her zero makeup kit!!!!. And after reading my reply she actually blocked me on WhatsApp and Insta!!!!!🤷🏻‍♀️. I have attached a quick scroll through of my conversations with her since 2019 for ppl to know that yes it was her who sent me that ridiculous msg, and also a Screenshot of a few digits from her phone number for those who know her personally so no one can say these images are doctored or that it was sent from someone else's number who's name I had changed to hers!!!. Surely my GO MAKEUP PALETTE ROCKS and surely it has ROCKED her boat!!!!💪🏼💪🏼💃🏻💃🏻👊🏼 I really still don't understand why she reacted this way!!."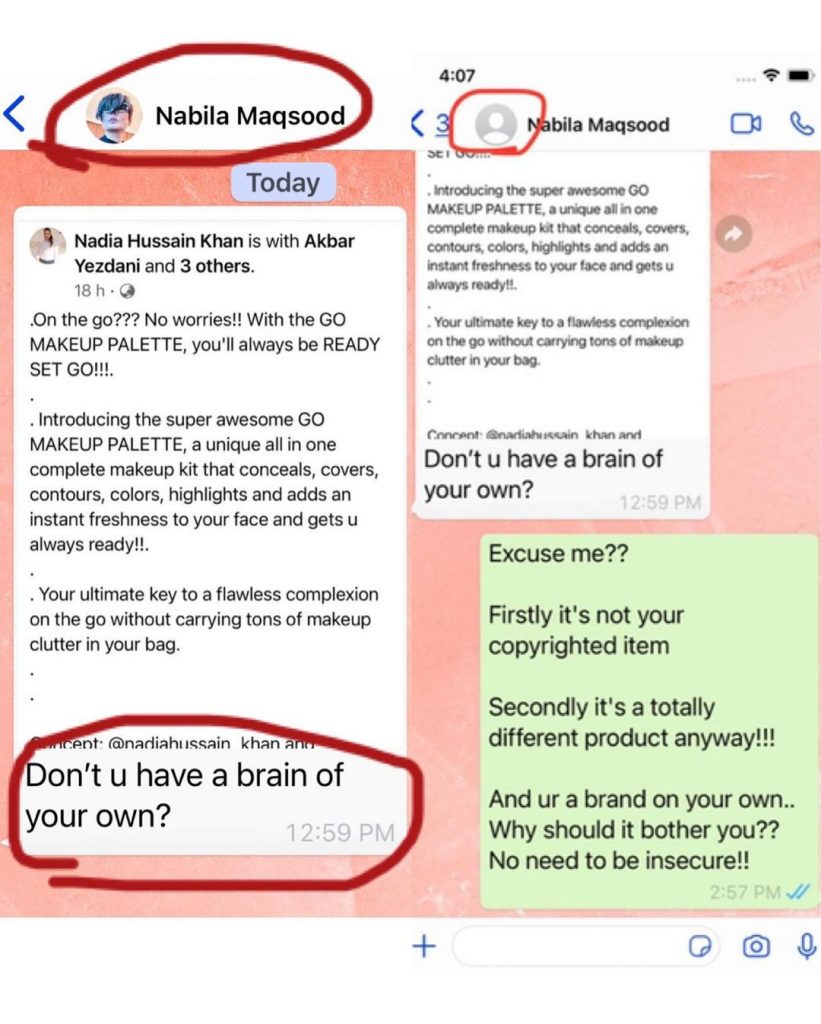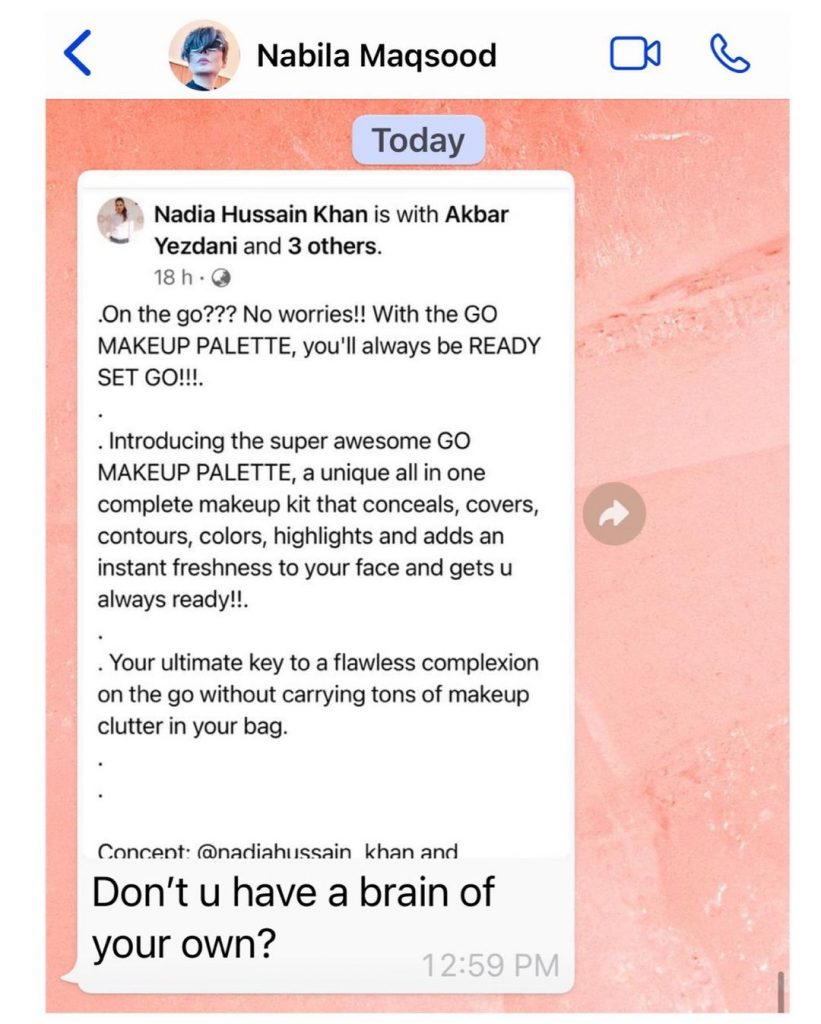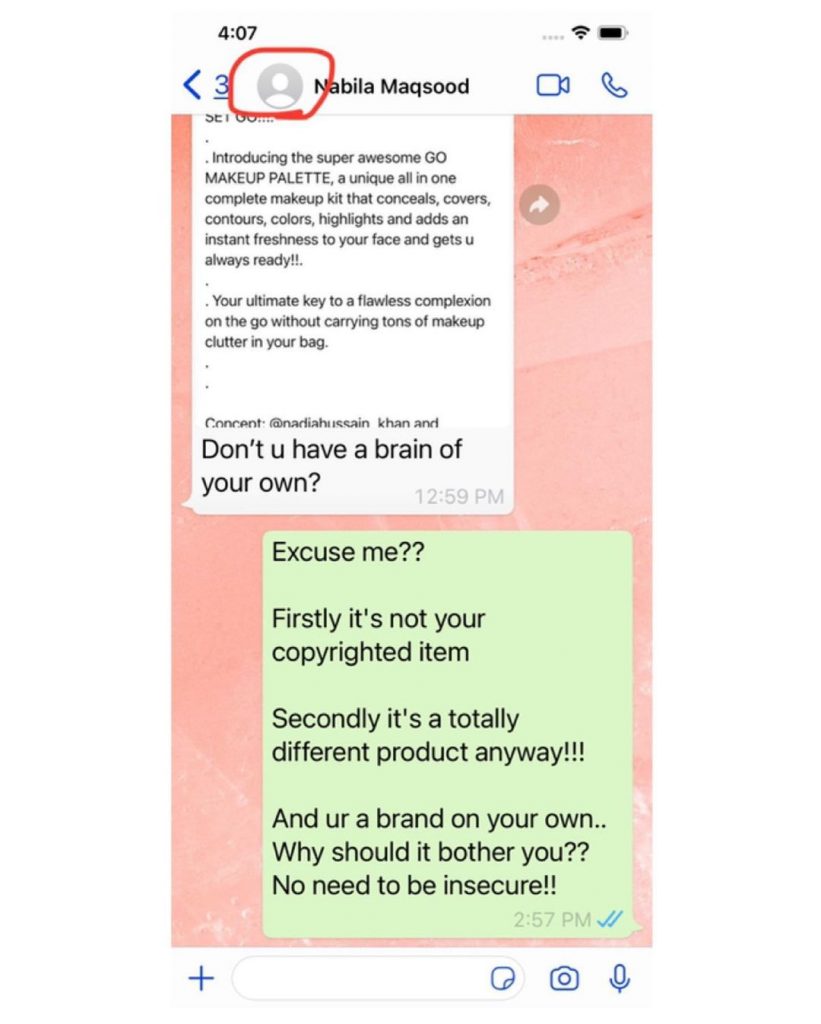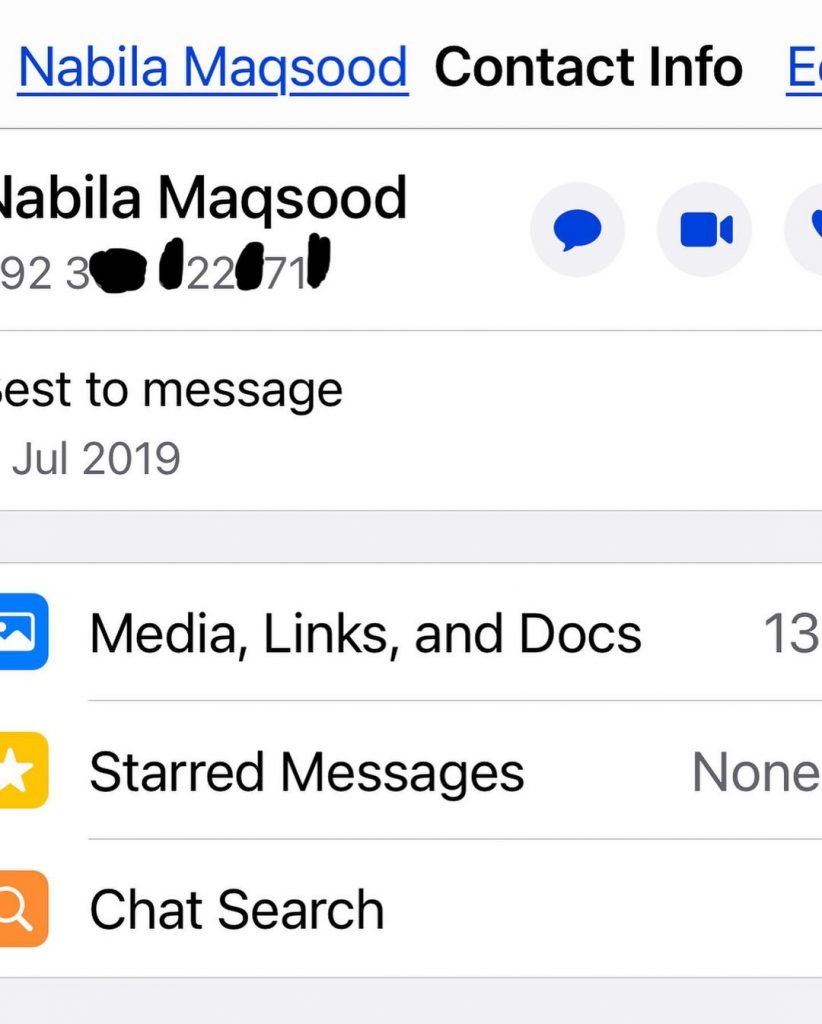 Later on, Nabila also responded through a statement that was posted on the official Social media handles of Nabila's Salon.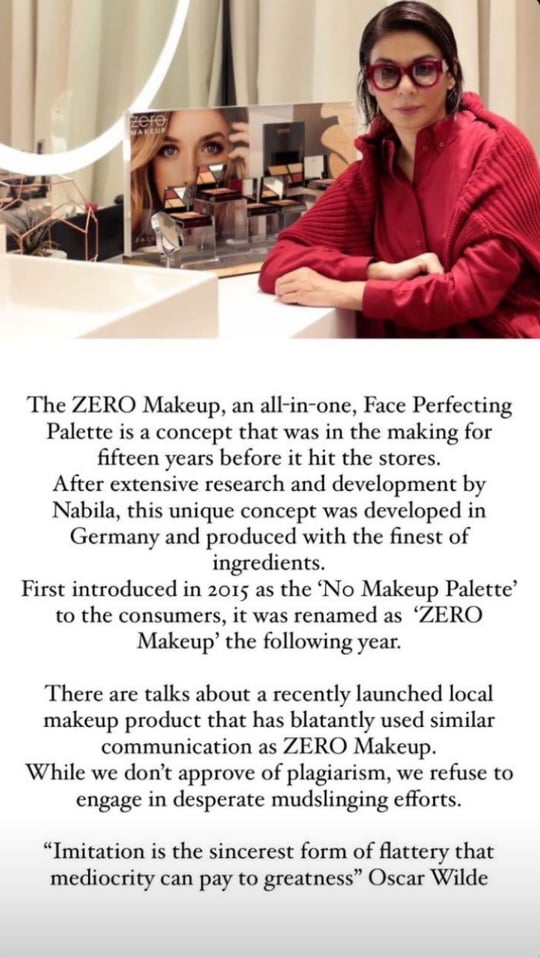 Netizens also shared their opinions after Nabila's statement was shared on Different social media forums. Let's have a look at few comments below.