Nadia Hussain is a stunning Pakistani model, actress, and dentist who is indeed a motivation for so many women. It wouldn't be wrong to call her beauty with a brain. Apart from that she also owns her own salon. Nadia Hussain is one of those actress who often gets criticized by the audience for several reasons.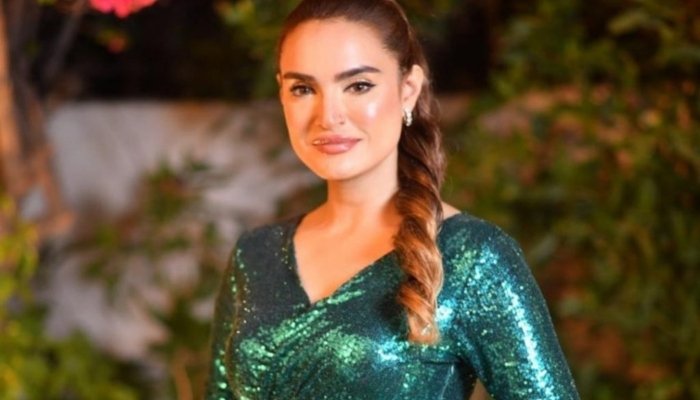 Recently a video clip of Nadia Hussain is making rounds on different social media platforms. The clip from the set of 'Time Out With Ahsan Khan' shows Nadia Hussain giving a message to her haters. Nadia mentioned that the haters should behave and think before whatever they speak otherwise they'll get the same response in return. Nadia was also seen sarcastically pointing her shoe towards the audience.
Right after the video started making rounds on social media the netizens were quick enough to respond. The audience criticized Nadia for her indecent dressing and the way she delivered the message to haters. The netizens also added that Nadia do such acts just for fame. Here we have gathered some public reviews, have a look!