Nadia Hussain is a phenomenal actress, host and supermodel of the Pakistani television industry. She has worked in various popular television dramas and has recently appeared in the drama serial Jalan on ARY digital. Nadia is a practicing dentist and also owns a beauty salon, makeup line Bling by Nadia Hussain, and footwear line named Fetish.
She has recently appeared in Good morning Pakistan, which is a morning show hosted by Nida Yasir on ARY Digital. Nadia has shared an interesting story behind getting her bridal dress, she said 17 years back when she was doing her wedding preparations, she did a fashion show for an Indian designer in Pakistan, where she saw her bridal dress and instantly fell in love with it.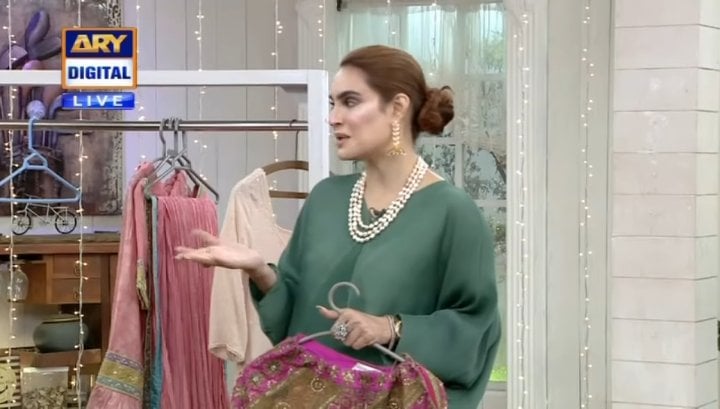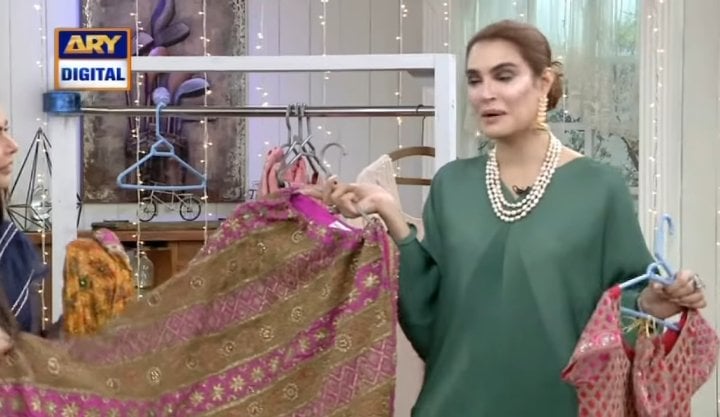 Nadia recalled her efforts for getting her hands on the dream dress she wanted for her wedding. She said, " When I was doing the show for Indian Designer "Anamika Khana" I liked one dress from her collection and to get that I had to pay a really heavy amount within a few hours to the designer because she had to fly back to India in the morning and it was not possible to get such heavy amount from the ATM all at once 17 years back". She said, "I and My husband borrowed money from every possible person, who was able to help us and gathered the money that was required to buy the dress. we got it exchanged in dollars from the airport and finally went to the designer at 4 am at night to pay and pick up the dress".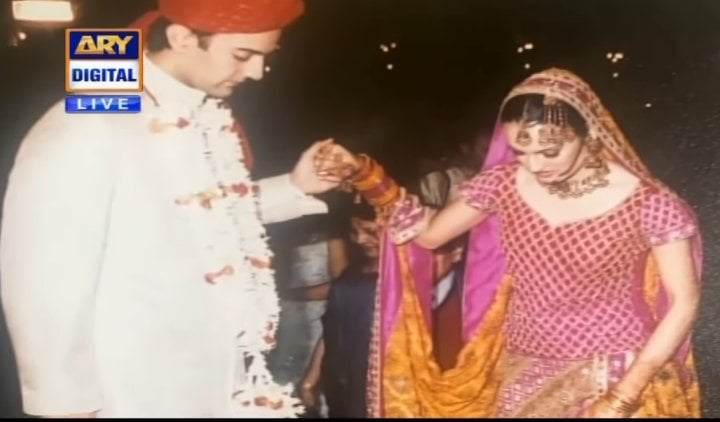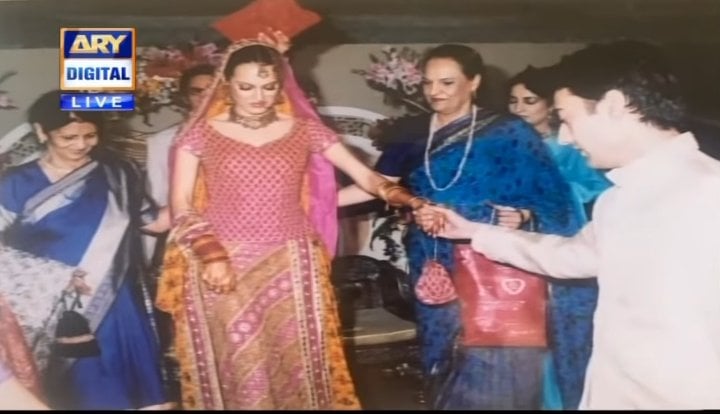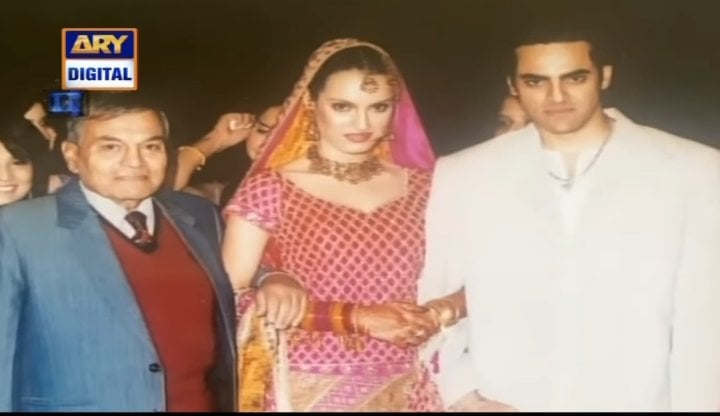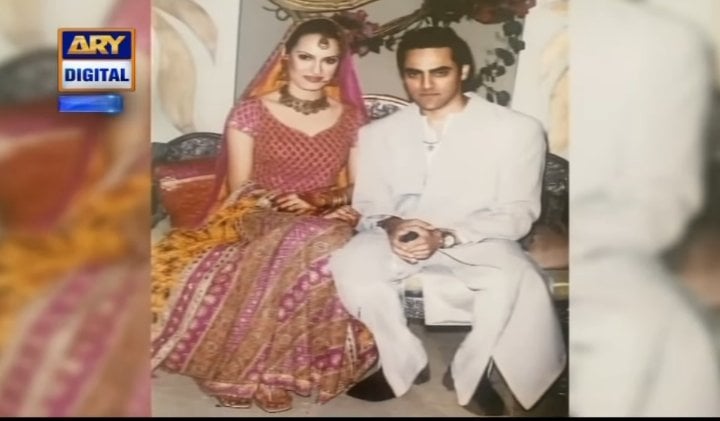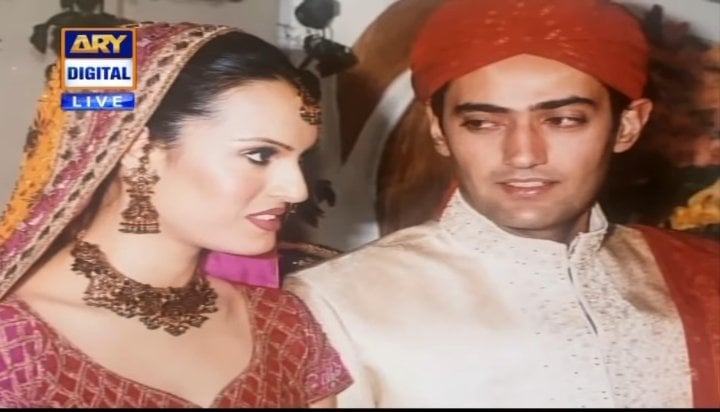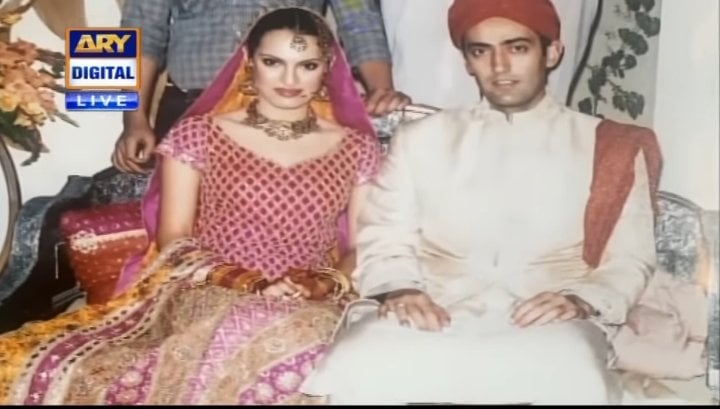 Let's check out the link below to and Listen what else Nadia Hussain had to share from her wedding memories.