Nadia Jamil has been a successful actress since the time she joined the TV industry and she has impressed us with her more recent roles in dramas like Dur e Shahwar and Behaad is all set for her TV comeback!
Nadia's brother told Dawn images that:
"Nadia is doing a serial with Gohar Rasheed for Urdu1, the serial is focused around highlighting the atrocity of child marriage".
It was also revealed that she will be playing the role of a lady health worker.
The drama is directed by Angeline Malik and apart from Nadia, the cast consists of Sarmad Khoosat, Mehreen Raheel and Ali Tahir. It is going to be situated in Punjab's countryside.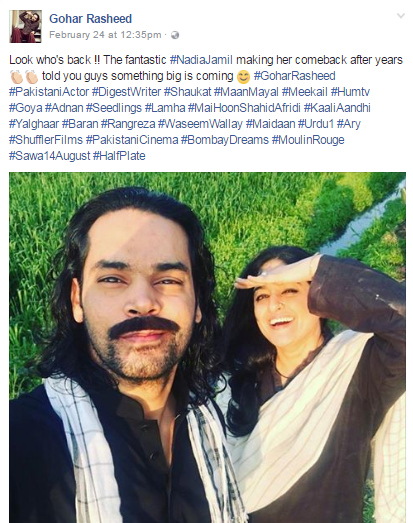 Nadia's brother upon being asked why she took a break, mentioned that:
"She had taken a break due to health reasons, but decided to take this project due to the subject."
We can't wait for the drama to come out as we are sue Nadia will be remarkable as always!