Nadia Jamil is an activist as well as an actress. We have always loved her and she has always been very open about her health and life. The actress recently had a health scare. She was on a flight where she got sick. But with the bad news of her health deteriorating, Nadia revealed the caring side of our superstar Fawad Khan. Fawad Khan was also on the flight and he had to reach for a shoot. As soon as he saw Nadia in distress, he came forward to help her and gave her her meds. He stayed with Nadia as long as her brother didn't reach her. Nadia Jamil was awed by this and shared it on her Twitter: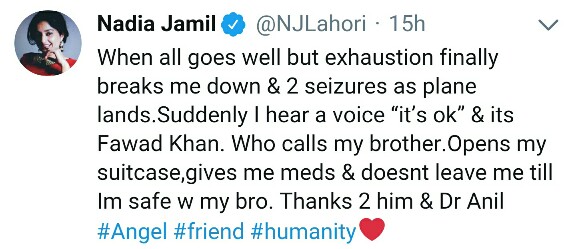 Nadia loved Fawad's behaviour so much that she wants her sons to become like that one day and learn to be nice and caring from Fawad Khan: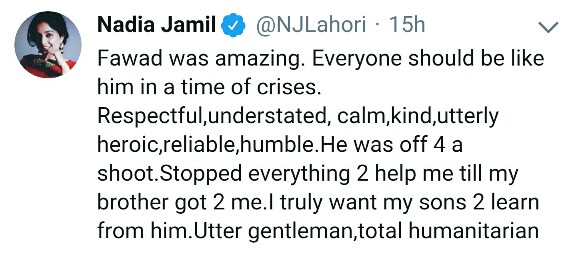 Fawad Khan whether we see him on screen or not but we know that he is truly a gem!