National Assembly's Resolution Regarding Azan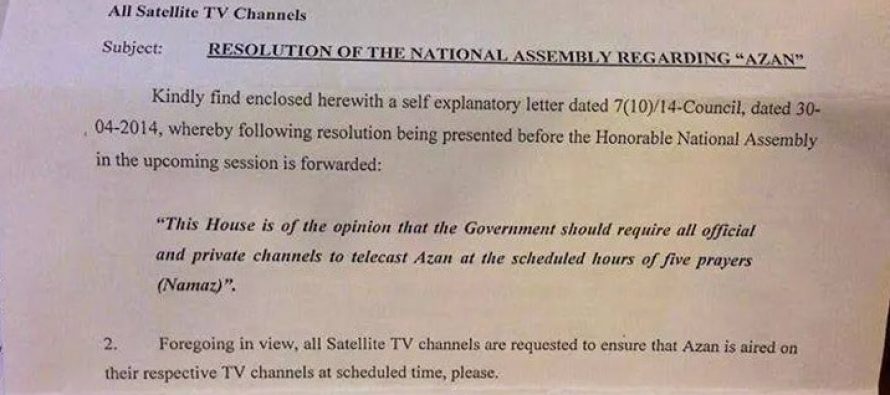 There was a time when it was obligatory on the two channels that existed in Pakistan to telecast daily Azan's even if it meant interrupting their programs in between. Now, there are many channels in Pakistan which are working in private basis but non if them telecasts Azan.
A resolution is going to be passed in the next session of the National Assembly which declares that all private channels should telecast the daily Azan. It remains to be seen if this resolution gets approved by the members of the assembly or not.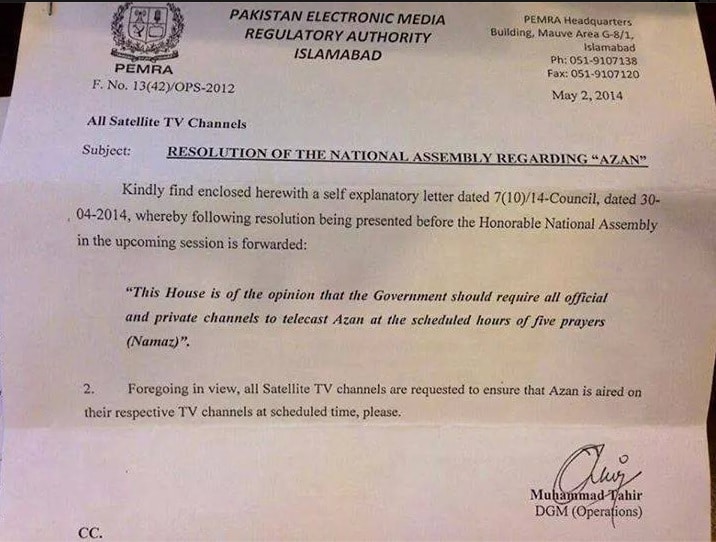 ---