Actor Nimra Khan, who allegedly separated from her husband after months of being married, recently refused to comment on her relationship status in an appearance on Naumaan Ijaz's talk show. However, Raja Azam, whom the actor tied the knot with in April 2020, took to his Instagram Stories to confirm their divorce in a live session.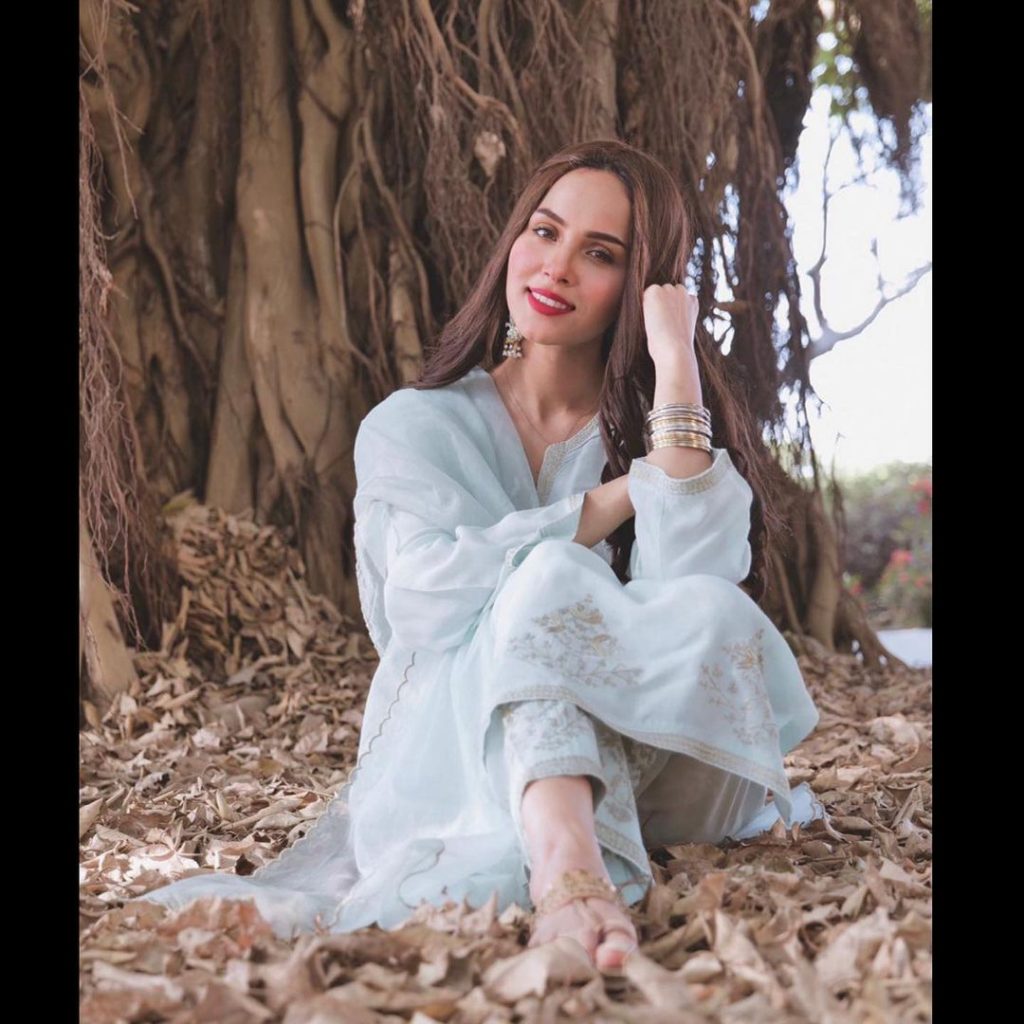 The video where he details the reason for their divorce has been shared on YouTube. In it, he can be heard saying, "We are divorced." And in a rather derogatory manner, he goes on to announce that he "got rid of her" because "she was a headache." "I am old enough, I got rid of her, she was a headache, she was a proper headache," he says in the live clip. Azam can be seen smoking in this video, which has also led netizens inquire if he was drunk too, given his mannerism.
Lately, actress Nausheen Shah taking to her Instagram account reacted to Nimra Khan's ex-husband latest statement. Nausheen Shah mentioned that Nimra Khan's ex-husband was abusive, impulsive, disrespectful and has a drinking problem. "Nimra Khan has gone through a lot in her life and tried her level best to make her marriage work. I'm glad she took a stand for herself. Her marriage was extremely toxic", added Nausheen Shah.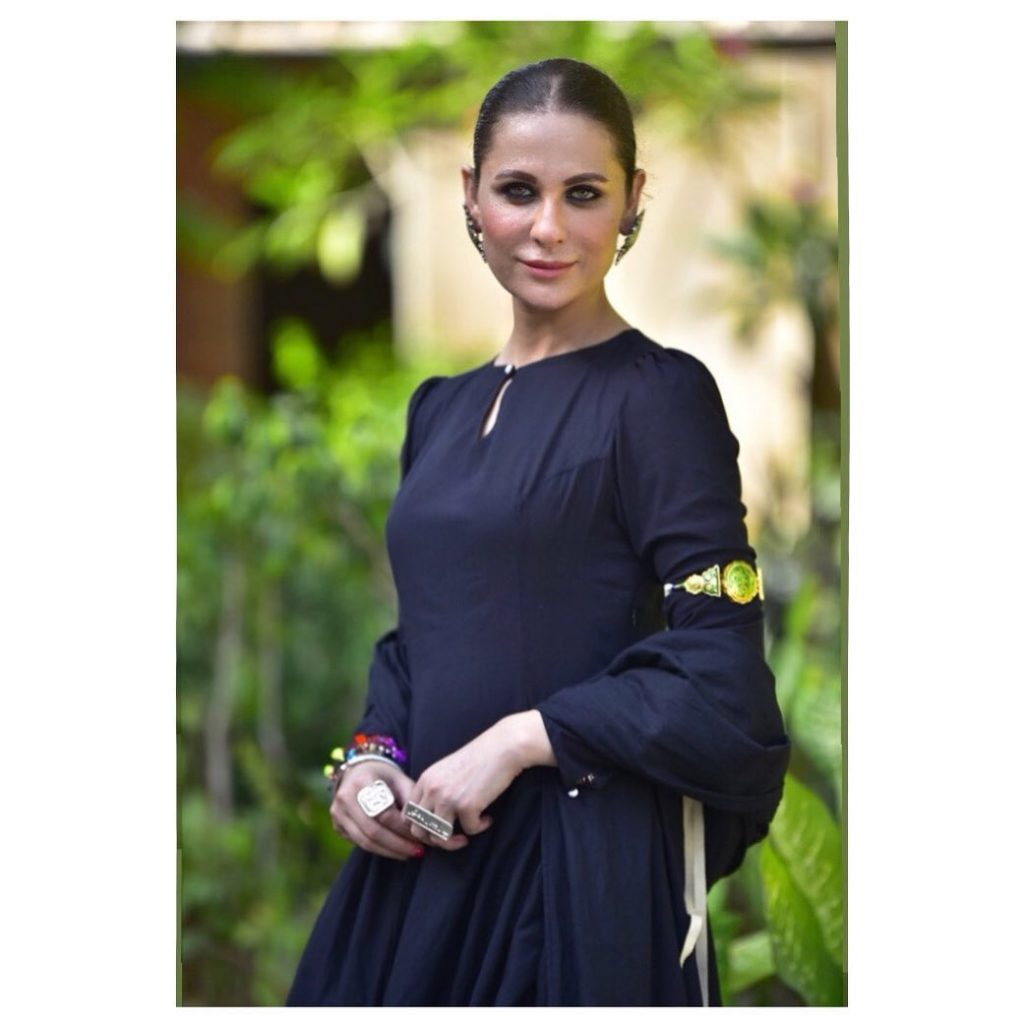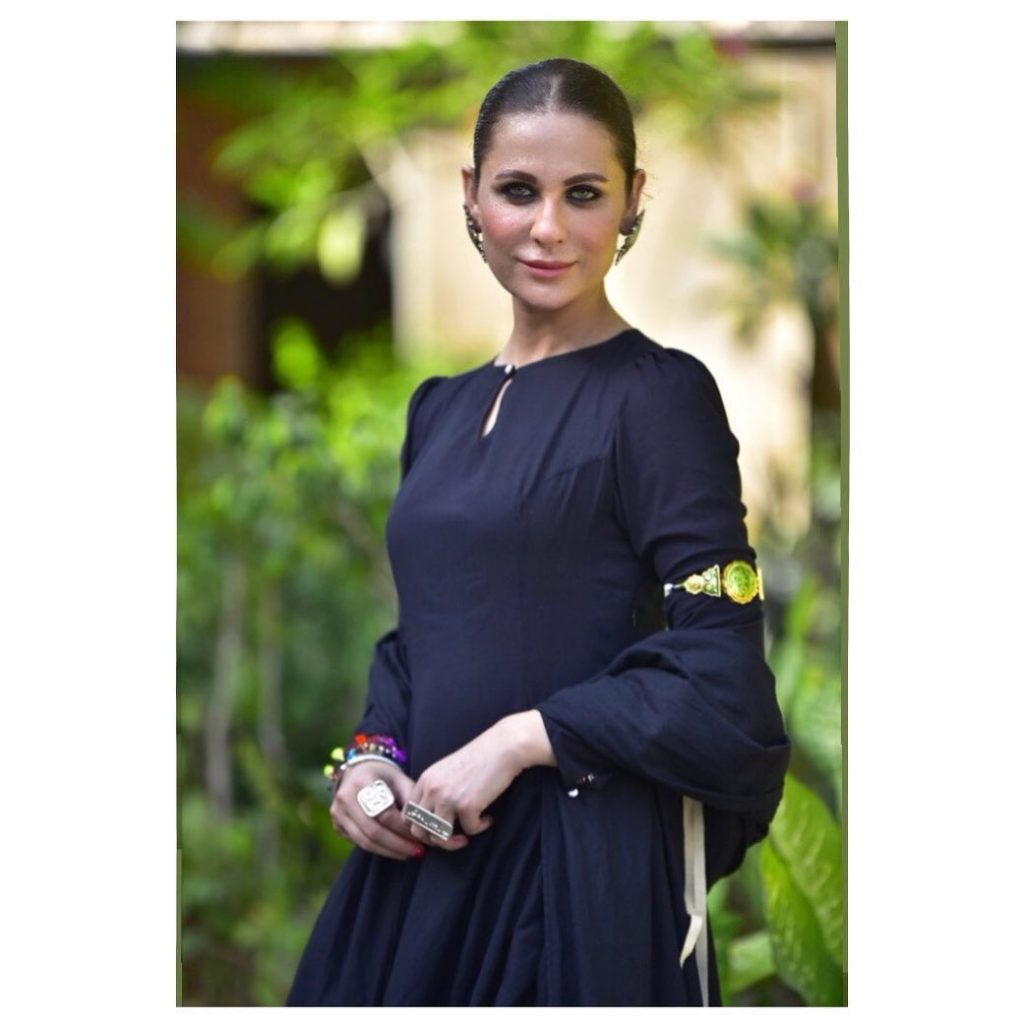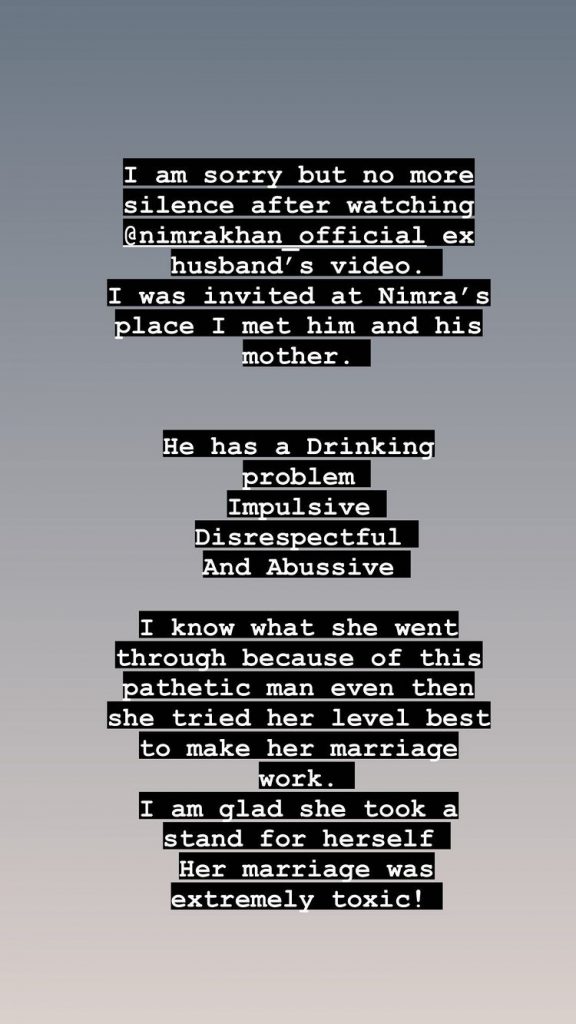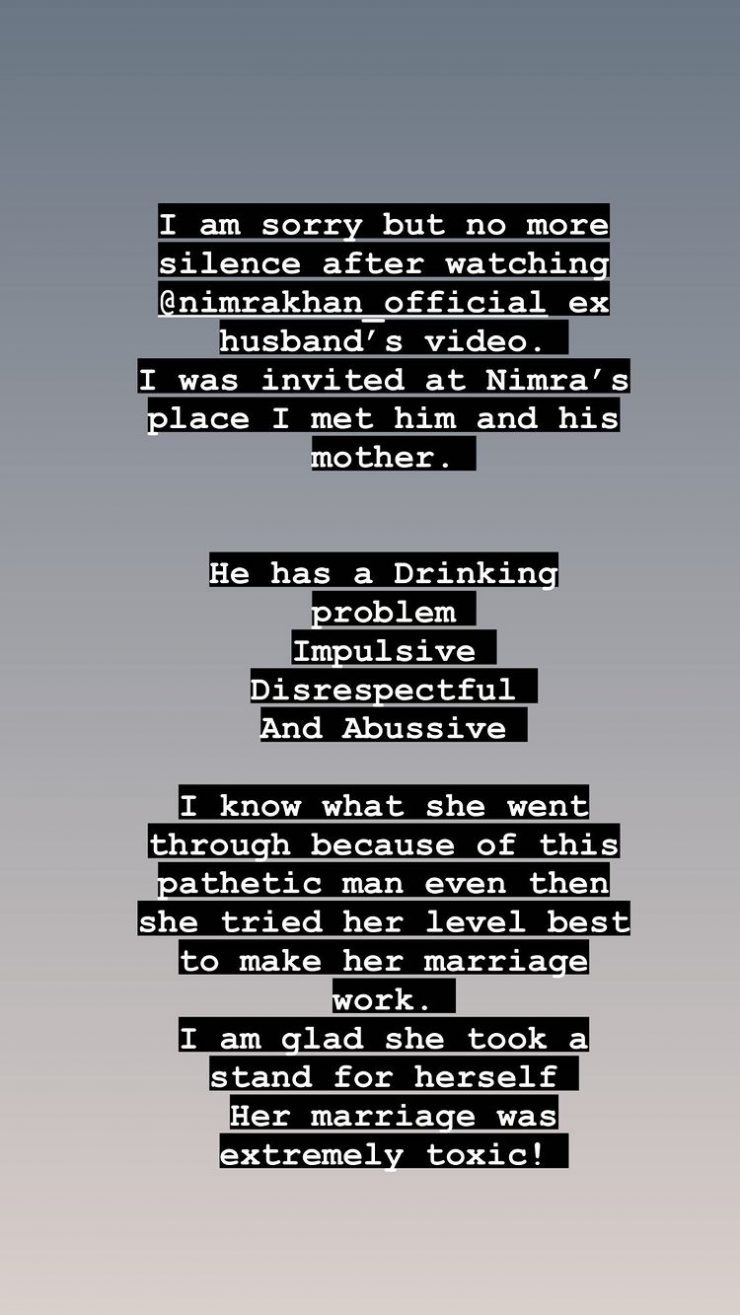 Fellow model and actress Mathira also stood up in support of Nimra Khan. Taking to her Instagram handle Mathira shared her thoughts on the incident and worse experience of marriage faced by Nimra.