Nausheen Shah is a phenomenal Pakistani actress. She is known for her extraordinary performances in Pani Jaisa Piyar, Noor Jehan, and Rehaai. Her other notable appearances include Mera Pehla Pyar, Sartaj Mera Tu Mera, Mann Chalay, Khud Parast, Deewar-e-Shab, Tarap, and on-air drama pehli si Mohabbat. She has also appeared in a telefilm Bus Corona alongside Dr. Aamir Liaquat Hussain.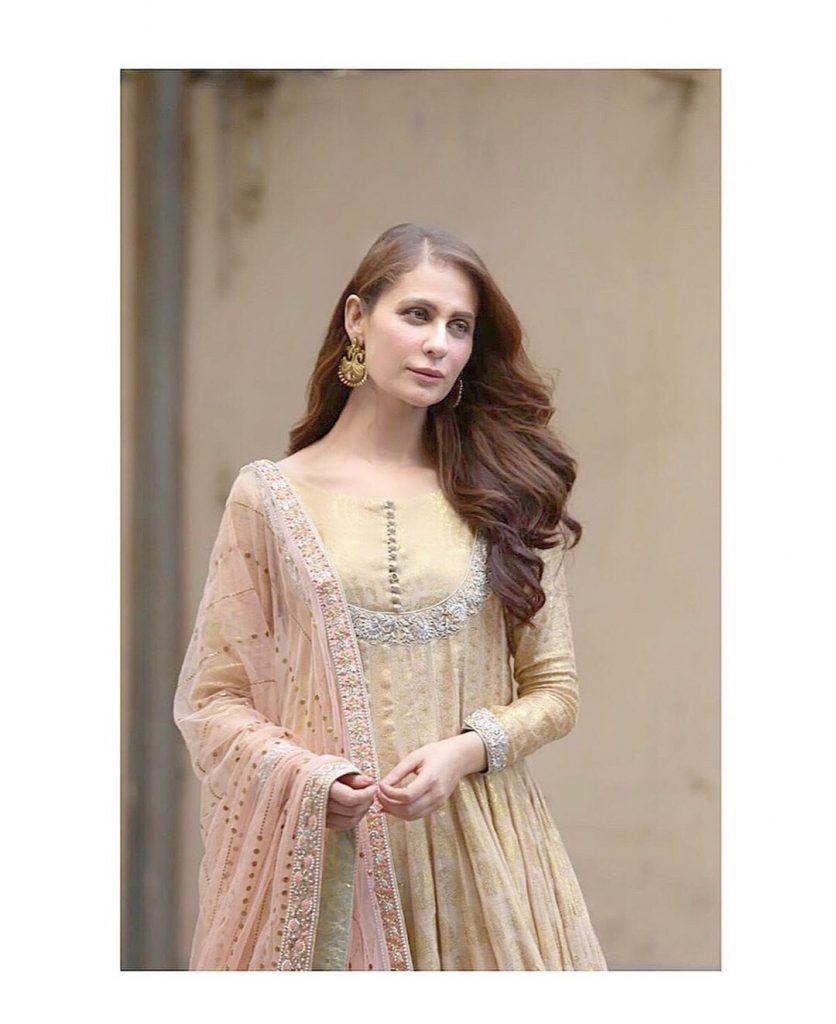 Nausheen Shah has recently shared a frustrated statement on her Instagram story where she talked about having constant family pressures to get married.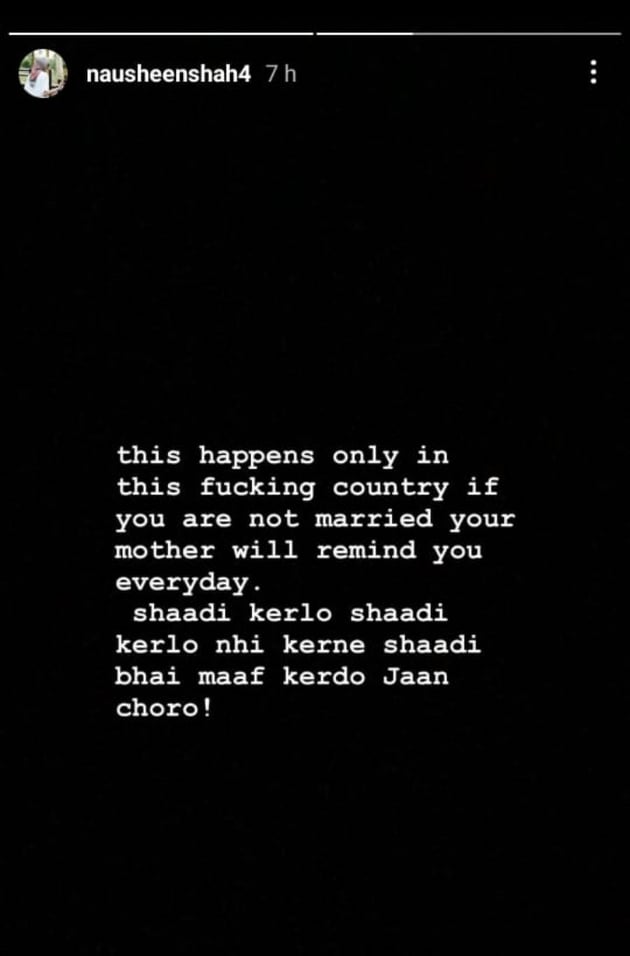 Nausheen Shah's inappropriate language while dragging her country into her statement made the public really furious. Even Some of the celebrities came up and commented on her statement which started an online feud between the actress and ace fashion designer Umer Sayeed.
Umer Sayeed made an insensitive comment and taunted Nausheen Shah on failing to get married after trying it multiple times. The actress didn't keep quiet and publicly responded so harshly to Umer Sayeed's comment saying, "Now you will tell me what to say and when to stop. you sleep with men Allah maaf keray you are a gay, ap toh shaadi kerne kay qabal he nhi ho. so please next time think before you speak hope I am loud and clear 🙏".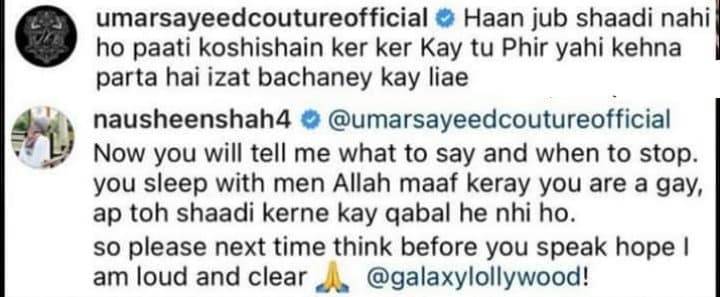 Comedian and Host Adeel Ajmal known as Aadi also got furious after Nausheen Shah's abusive language used for our Beloved country Pakistan. He took it to his Instagram story and criticized Nausheen Shah.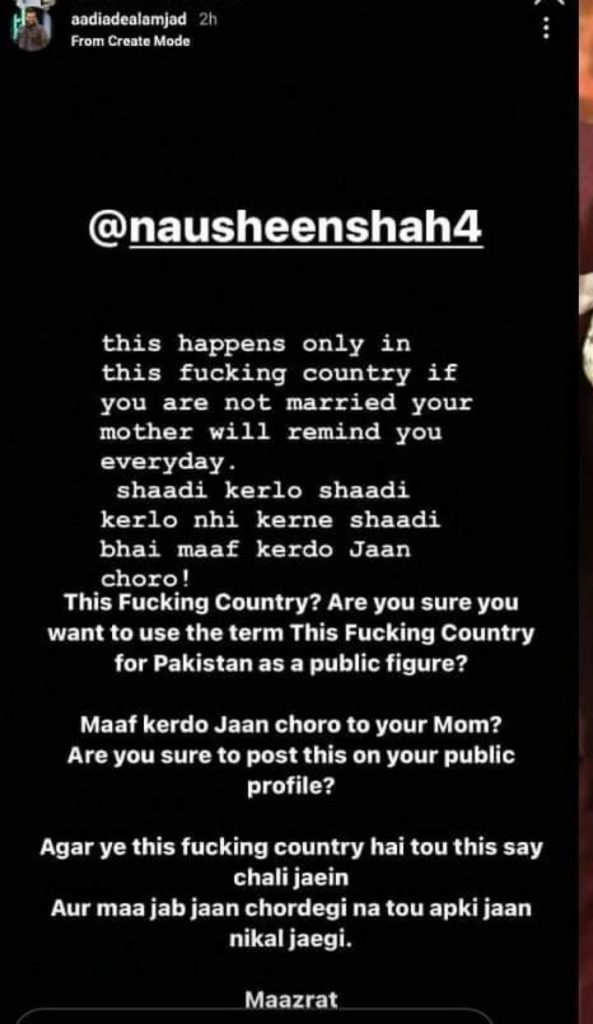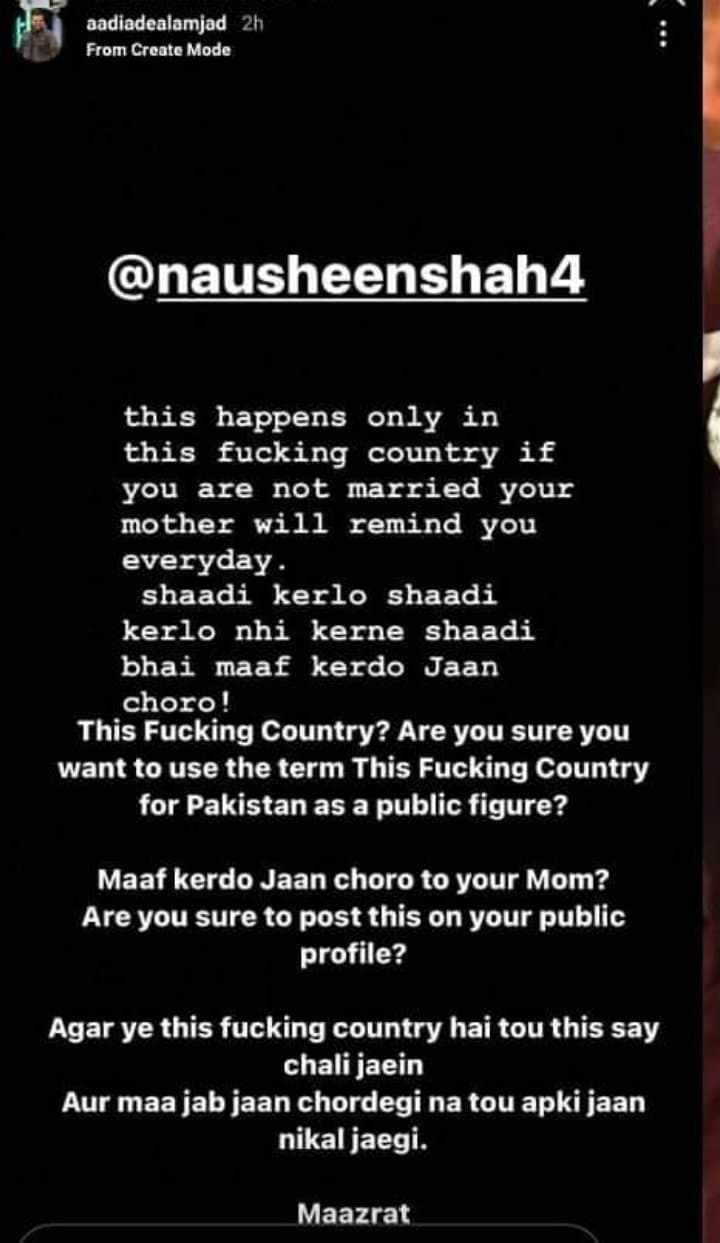 Netizens also got angry at Nausheen Shah's insensitive way of talking about Pakistan and all social media forums are flooded with critical comments. Check Out Few Public comments below.