Nawal Saeed is a gorgeous Pakistani actress who has done many hit serials. She's loved because of her acting in Mah E Tamam, Faryaad and Aik Larki Aam Si. Fans also admire her because of her naturally beautiful personality. Nawal Saeed barely uses make up on her skin. Fans love to see her in sad characters on television.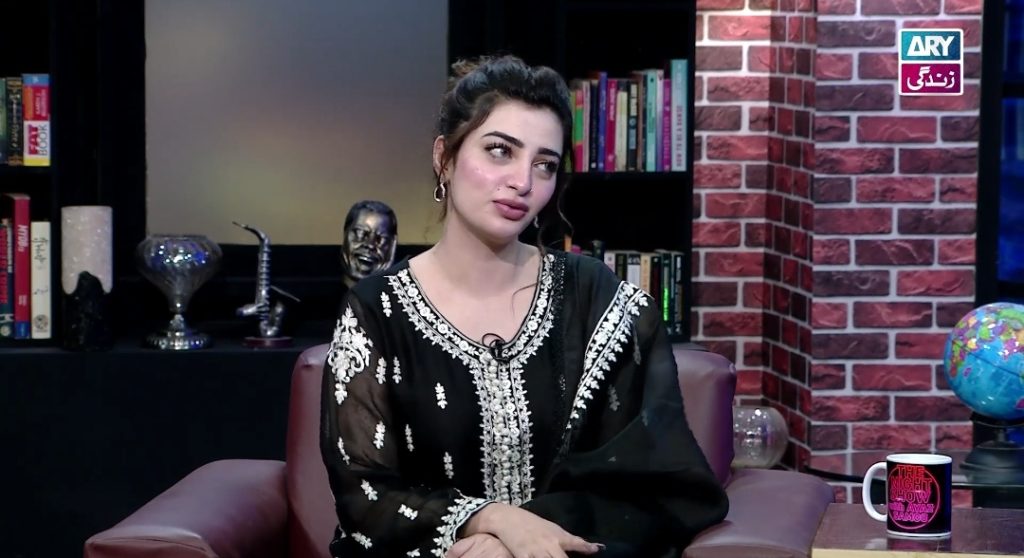 Recently, Nawal Saeed appeared in The Night Show with Ayaz Samoo. She talked about her breakup, Nawal Saeed said, "I do poetry in English when I am emotional or after breakup, I still feel that my writings are relevant. When breakups happen we think, 'I planned a lot with that person but what happened suddenly', but I think time is a great healer. Well, we always feel for the one with whom we break up because we have spent our time with him/her. The hard feelings go away naturally when the things become unbothered after breakup". Have a look at the video link:
Talking about getting married, she said that she's fond of getting married, Nawal said, "yes, I want to get married soon in my life, I don't mind settling down early in my life, I'm looking for a very respectful person, I don't like egoistic person, I like the one who value others as well and don't just think big of him and considers others a low human, I am looking for a well behaved man. Have a look at what she said:
Nawal Saeed was once in the news because of seeing Arsalan Faisal. Both used to be active on each other's social media profiles but sooner parted ways. Arsalan Faisal is now engaged and Nawal Saeed is single.