Lately, PISA Awards happened in Dubai where many Pakistani celebrities were spotted, a lot of Celebrity couples were seen there too.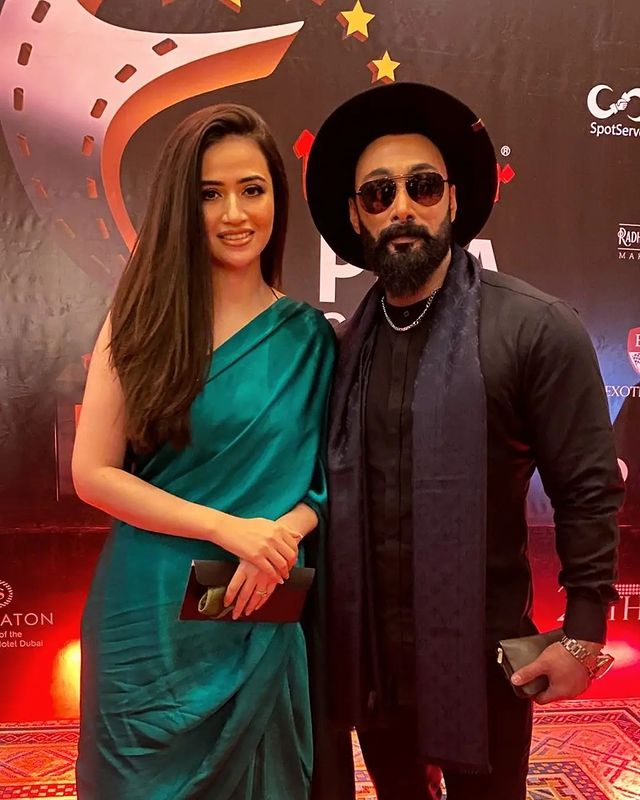 Sana Javed & Umair Jaswal were also present at the award show. Sana donned a gorgeous green silk Saree and she was looking stunning, whereas, Umair was in his typical signature cowboy look. A lot of fans didn't like them together as a couple. Many fans were of the view that Sana Javed is beautiful and looking 'Not So Good' with Umair Jaswal. Many fans didn't like Umair's look, a few fans were of the view that usually the actresses are not much interested in looks of spouses but they take interest in stature & status.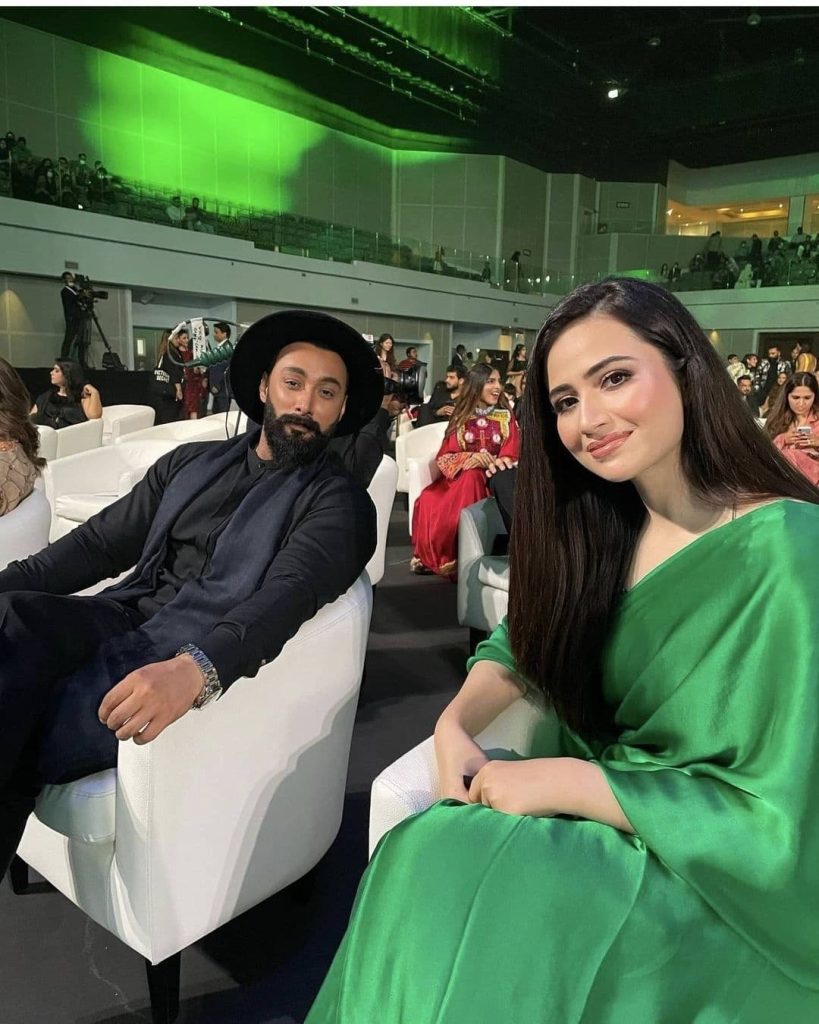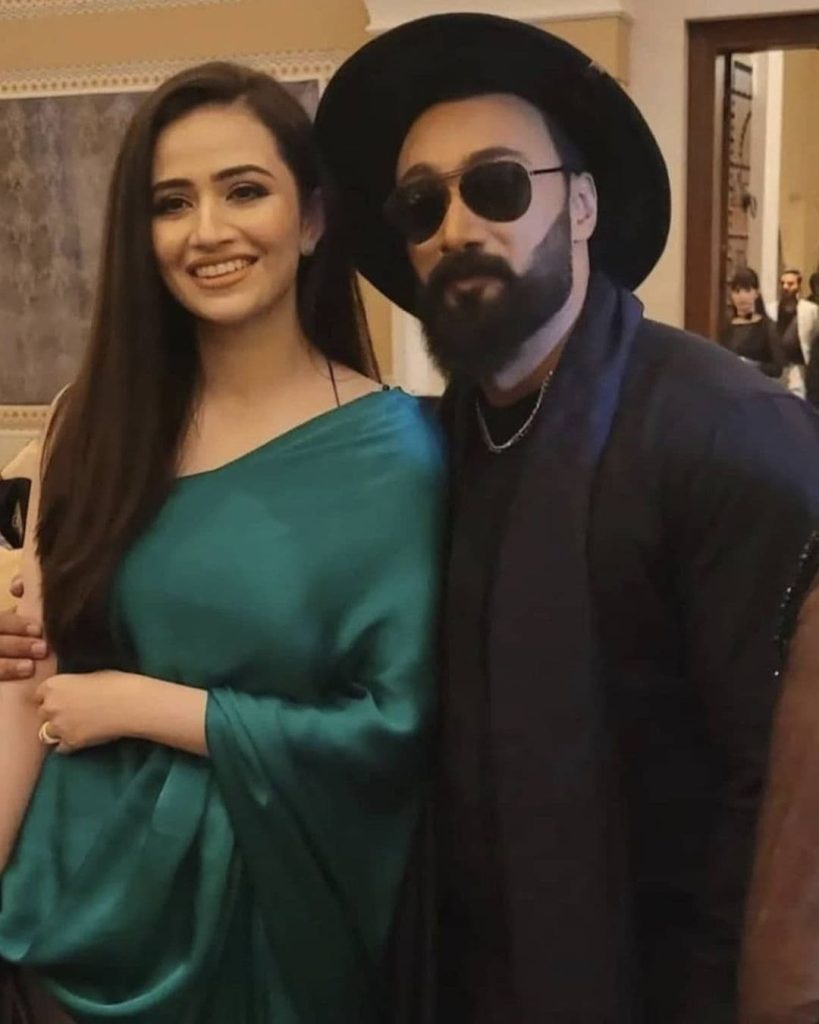 Fans tagged Umair with extremely rude comments and didn't shy away to express their opinion. They said that in this getup he's looking like a cartoon. It is worth mentioning here that Umair Jaswal is carrying a rock star look with messy hair & over grown beard.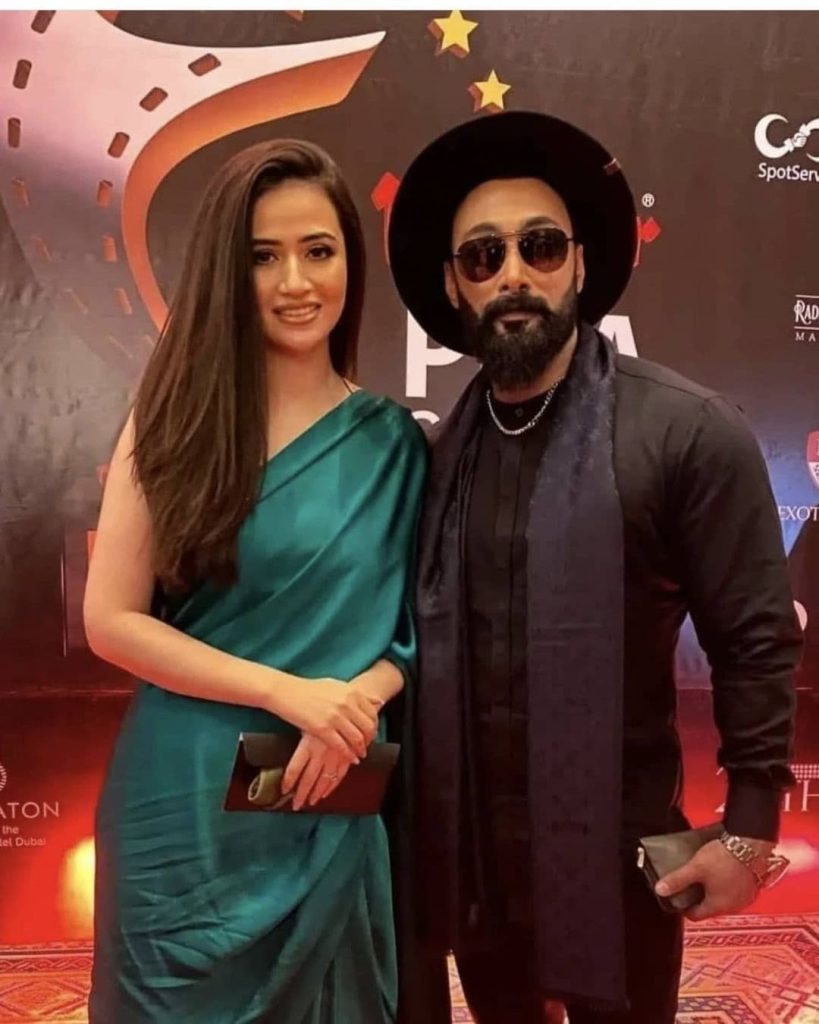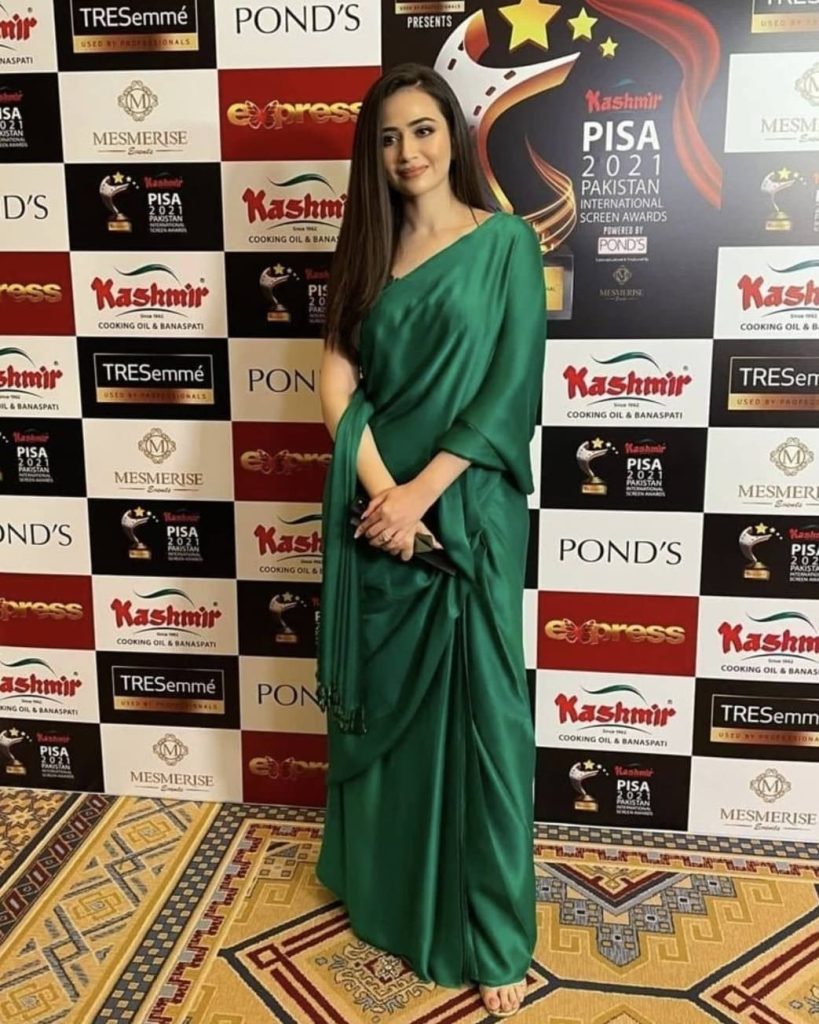 Fans blatantly called him "Sasta Ranveer Singh". A few called him joker and said that Sana Javed doesn't look good with him. The couple got married last year in a simple family gathering and garnered love of fans. But this time Fans are up for criticism because of the appearance of Umair. Fans also criticized Umair on being inspired from western rock culture and passed rude comments on his styling. Have a look at recent comments on couple.