Nida Yasir, is a Pakistani television host, former actress and model as well. She left acting after her marriage with Yasir Nawaz.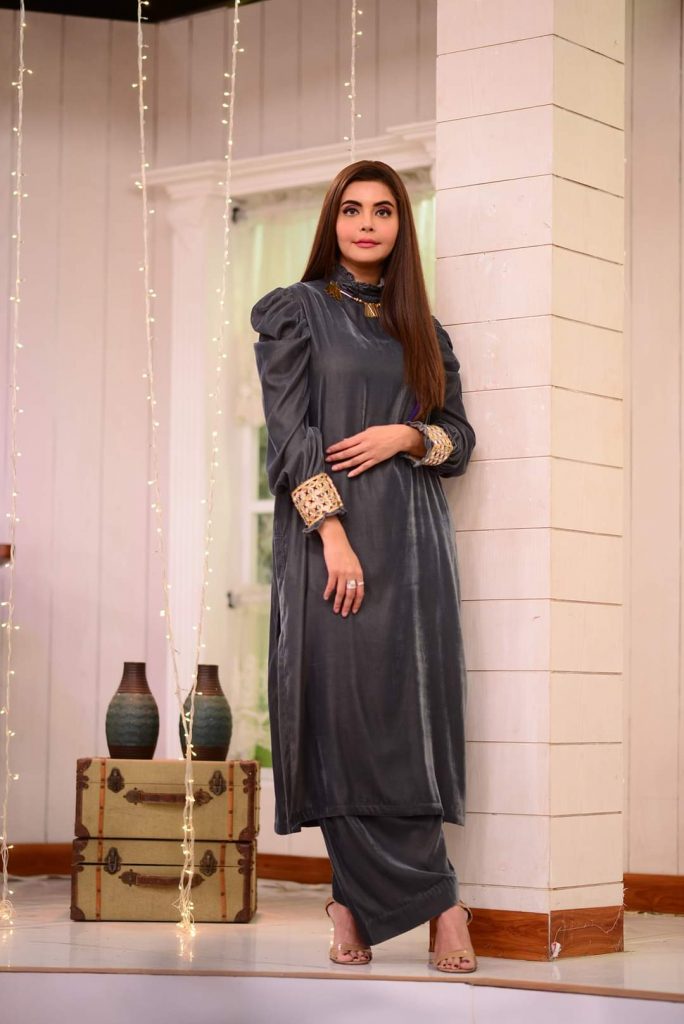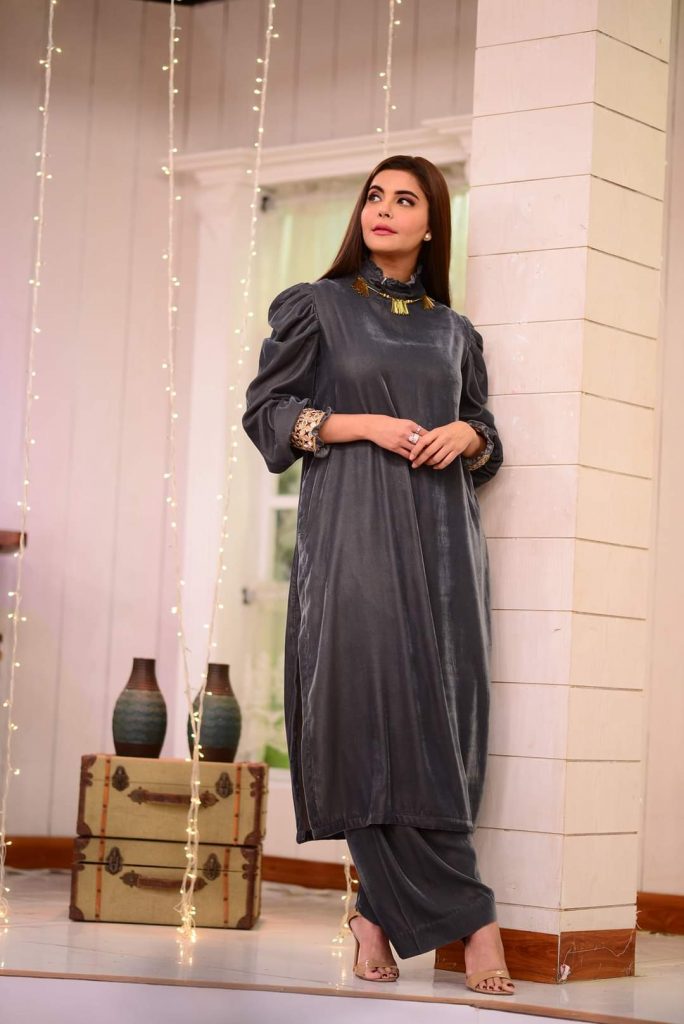 She did a comeback with Home-production Nadaniyaan which was massive success. Recently she invited her already famous and very talented father Kazim Pasha in her show.
He was a big director of Pakistan television and has worked with almost all the big names in Pakistan. He was the star maker of his time.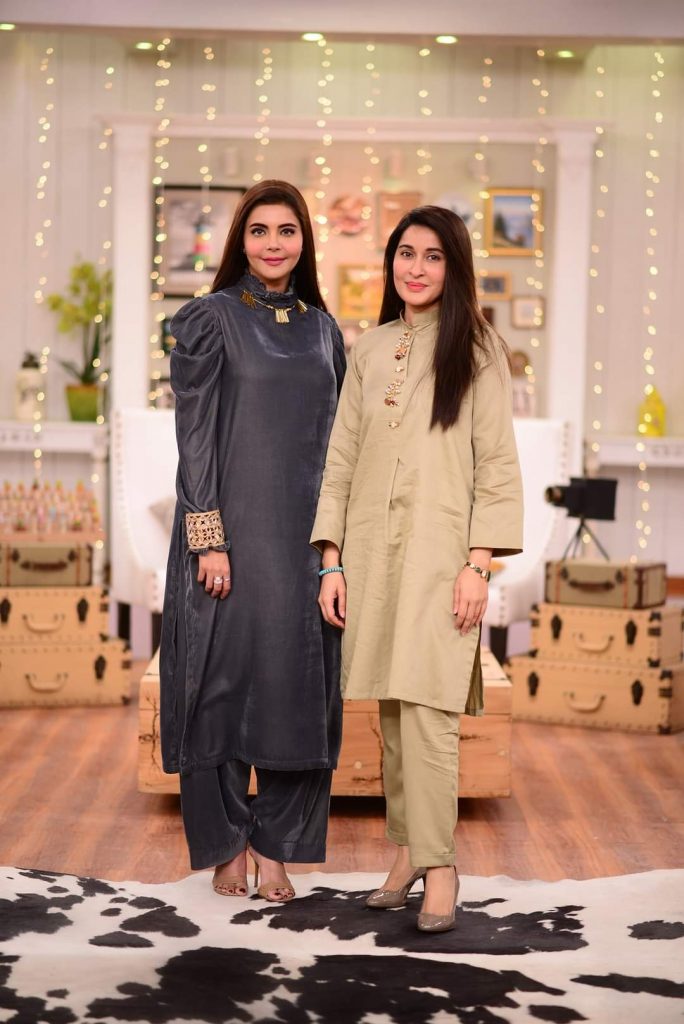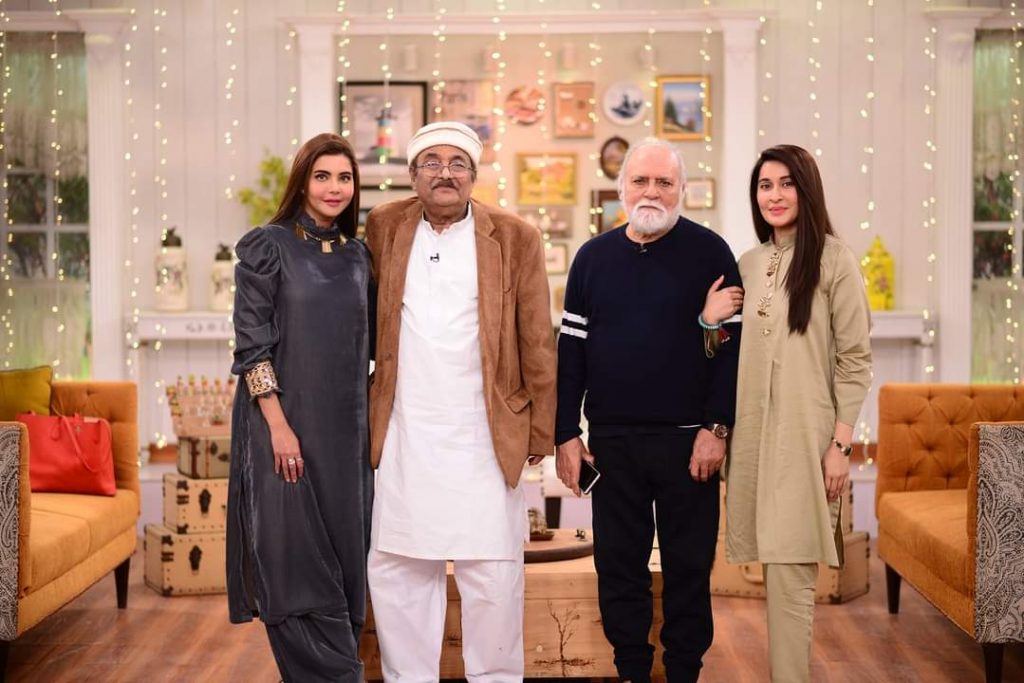 She also invited Shaista Lodhi with her father on the show. People loved to see the bonding between Shaista and her father. Fans loved to see Sir Kazim Pasha after a long time too.
Here pictures for you from the show .