I knew that Sarmad Khoosat was going to invite Nimra Bucha because they have worked together in several projects and are good friends. Sarmad called Nimra Bucha his 'humzaad' and spoke highly of her as an actress and as a person.
I enjoyed this episode because Nimra was very honest – I couldn't stifle a laugh when she called the 'agar aap insaan na hote aur khane peene ki cheez hote tou kia hote' question stupid (and I agree!) – and also because the two are very good friends so it definitely felt like a nice, casual chit chat between two friends.
I like how in this episode, both Sarmad and Nimra talked about taking steps to save the natural environment. She explained how she and her husband recycle things instead of throwing them away.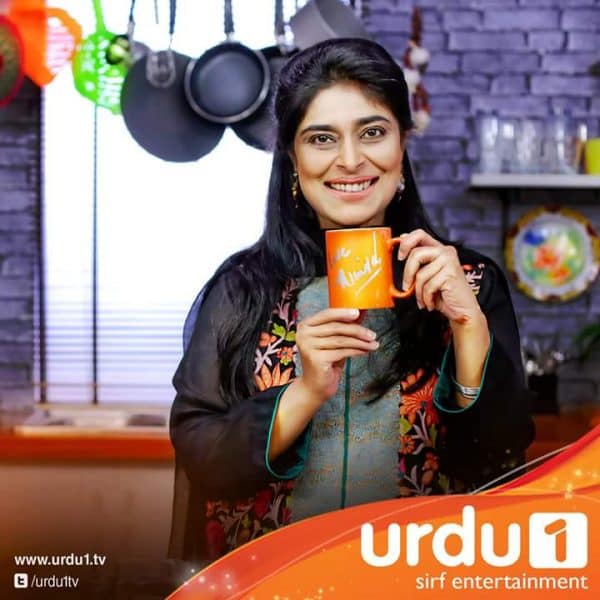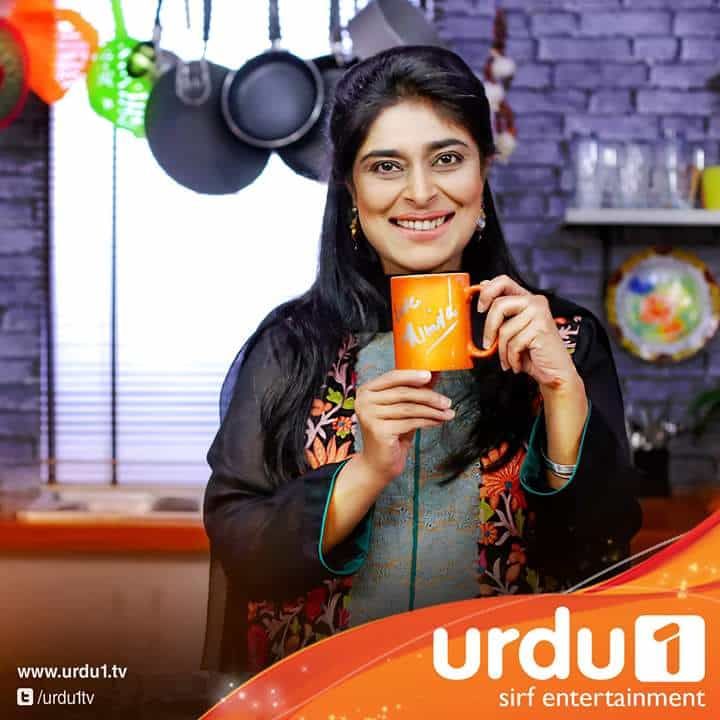 Today, Sarmad prepared Kharay Masala Ka Qeema, Mango Salsa and Falsay Ka Juice. I think in a show that is hardly 20 minutes long, making three things was not a very good idea. I think Sarmad's kitchen is very cute and colourful because of which this show is a visual delight. Also, Sarmad's beautiful use of Urdu makes me genuinely happy.
I am a bit disappointed that we didn't get to learn much about Nimra, her work or future projects. But, this was a good episode. Share your thoughts.