It wouldn't be wrong to call this young guy an epitome of perfection who always acclimate himself into the character whatever he plays. He is best known for portraying the character of Bhola that won the hearts of people, and Imran got immense acknowledgment from everywhere. Imran is the most humble actor who knows how to impress people with his simplicity and talent. He is likewise a fine writer who has just started wring dramas.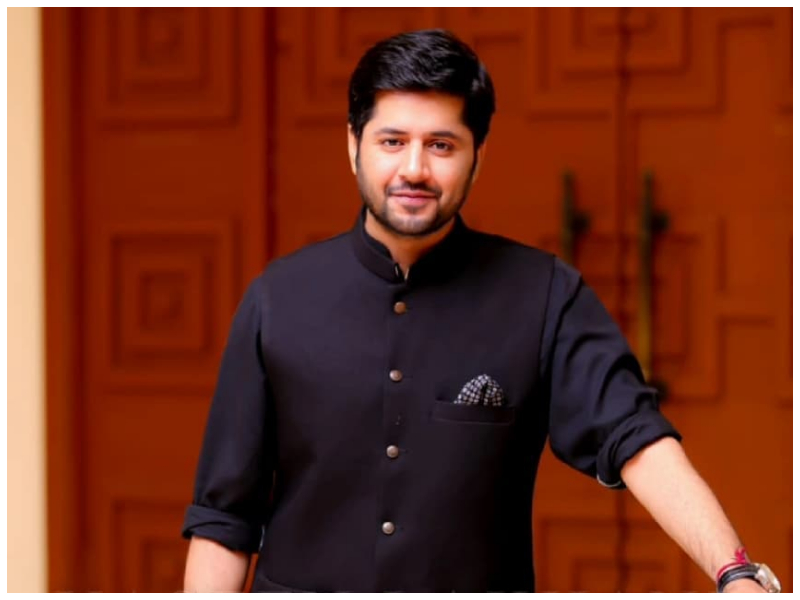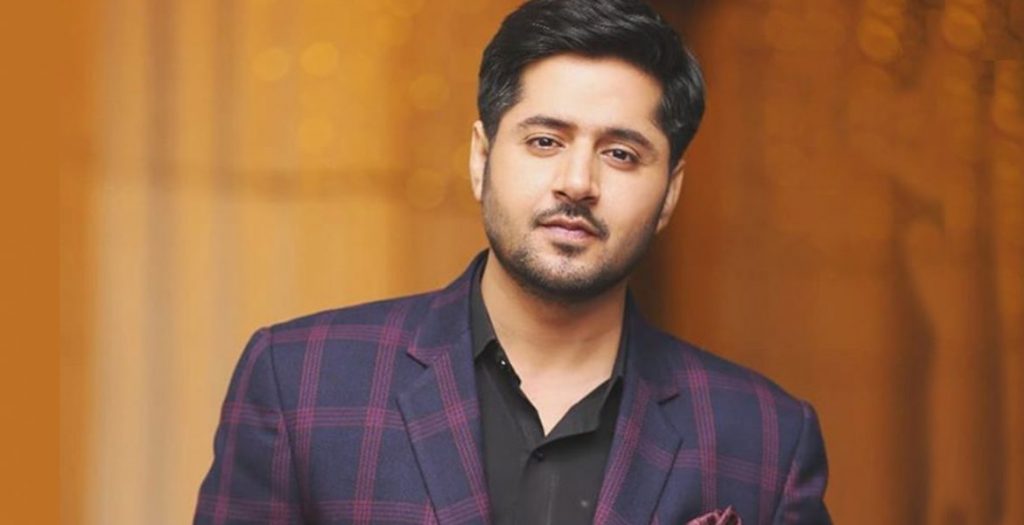 Imran Ashraf got married to Kiran Ashfaq in 2018. The couple is blessed with a baby boy, Roham Ashraf.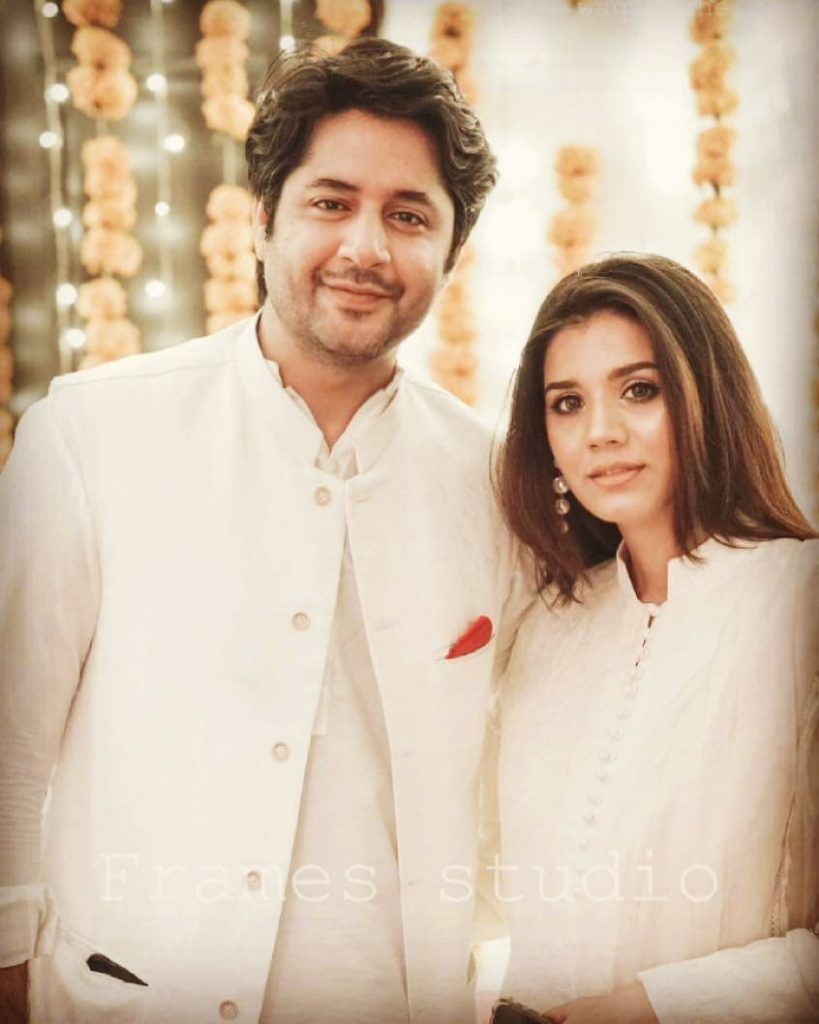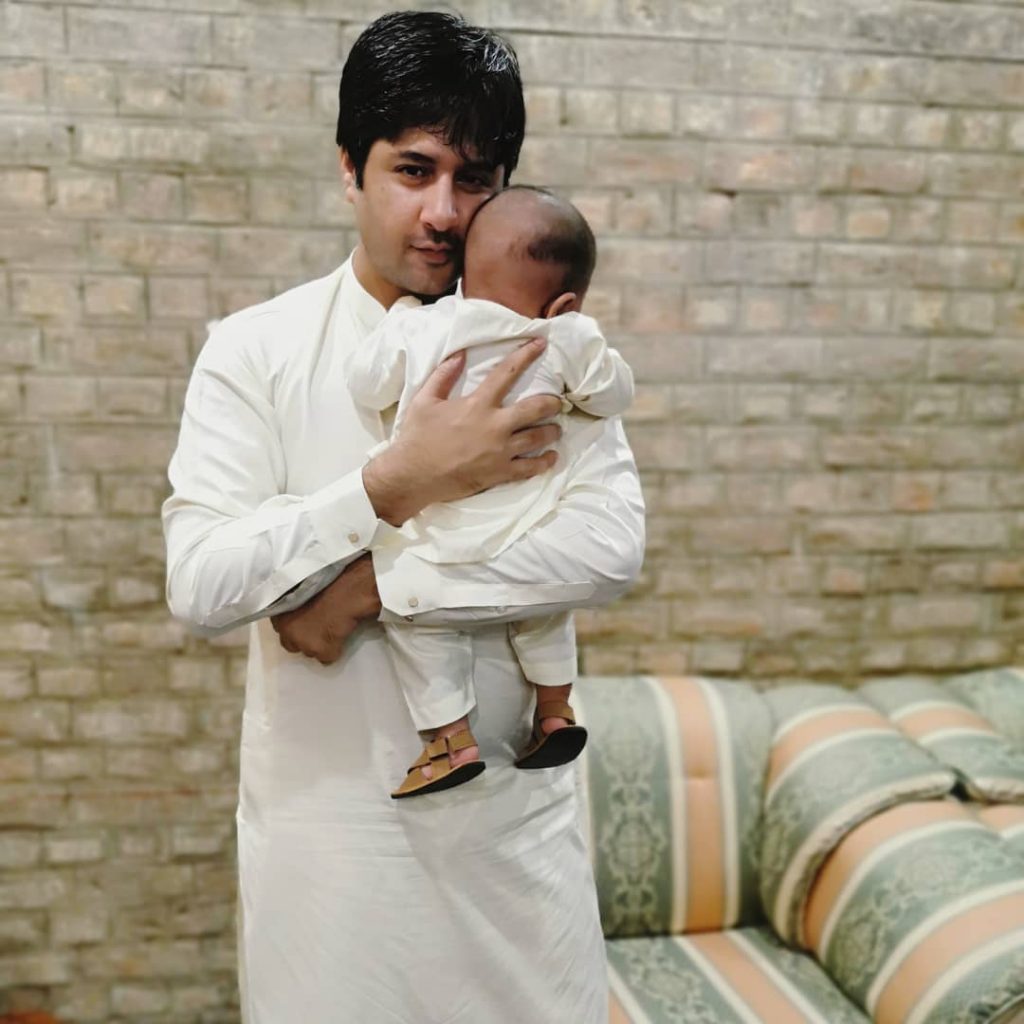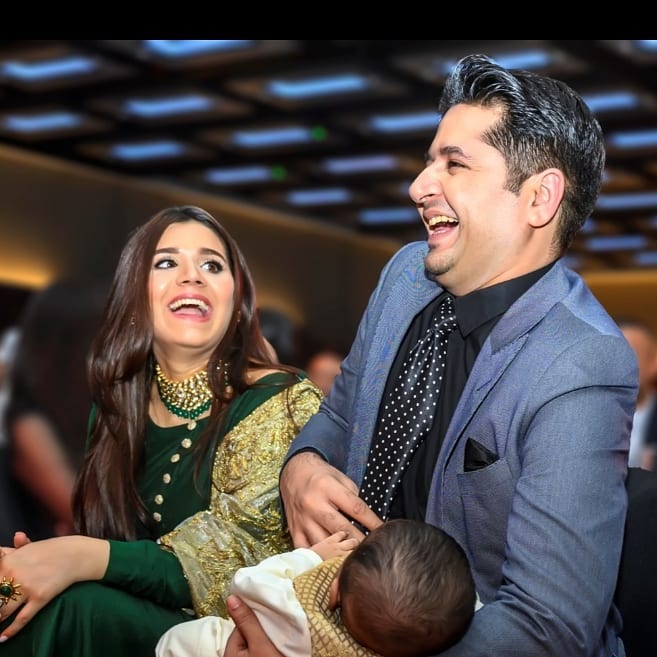 Many famous celebrities are criticized many times for different reasons. Imran Ashraf is one of the most humble person who handles the haters in his own way. He always writes something good in reply to the bad comments given by people.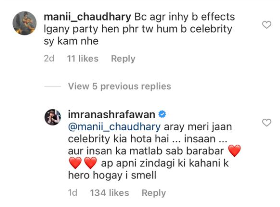 Recently Imran shared a picture on his instagram account with Humayun Saeed and Iqrar-ul-Hassan, and someone started criticizing on his picture. This is the way Imran Ashraf replied to his comment in a very good manner.
Another example created by Imran Ashraf was when he responded to Firdous Jamal's criticism.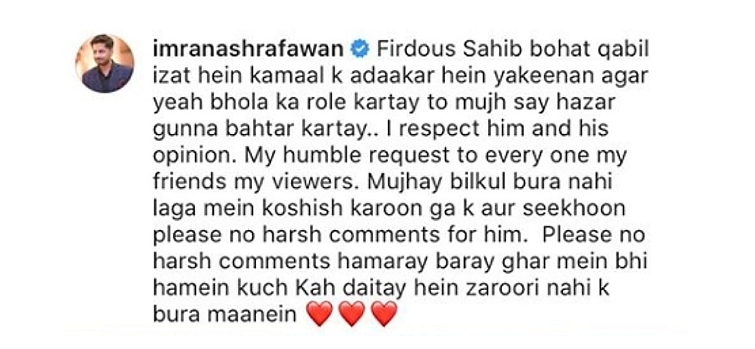 Firdous Jamal said that there is good actor left in industry, they are all models and show pieces.  Further talking about Imran Ashraf as his character Bhola, for which the former garnered critical acclaim, he said "The character Imran did wasn't spontaneous though. It was all pretension. How can I explain spontaneity in acting lingo? It is different from pretension and acting. Imran has acted. This role was previously done by a lot of other actors too. They just didn't act it – they behaved it."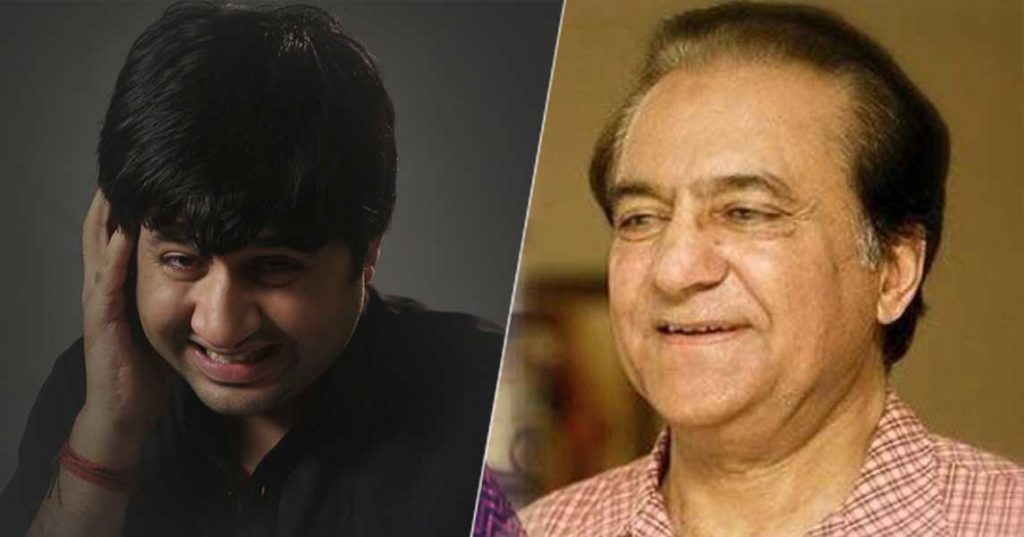 Hamza Firdous, son of Firdous Jamal also took to social media to praise Imran, after his fathers criticism. 

Indeed Imran Ashraf is the most talented and versatile actor of Pakistani media industry.