Noman Ijaz is the undisputed king of expressions and his versatile acting has won him many fans all around the globe. He is one of those few actors who always leave their mark and are the reason why people watch dramas. Noman Ijaz is also someone who despite of all his popularity, hardly ever gives interviews. Iffat Omar recently launched her talk show on YouTube and she invited Noman Ijaz as her first guest since he is someone she looks up to and also one of those few celebrities who hardly ever give interviews.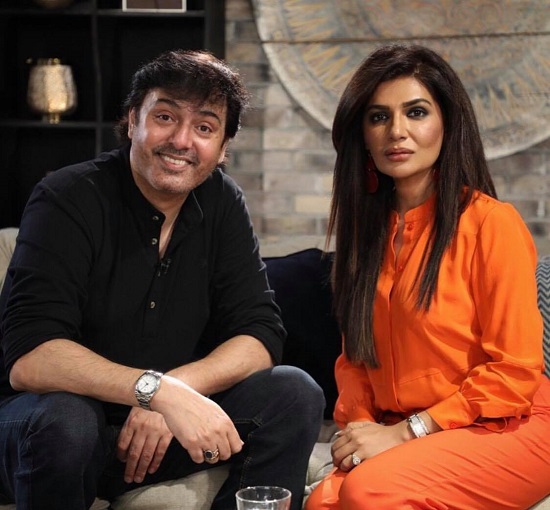 In this interview apart from other things, Noman Ijaz intelligently and boldly gave his own perspective regarding MD Productions banning Firdous Jamal. He acknowledged that the choice of words Firdous Jamal used was not ideal and also accepted that fact that Mahira Khan indeed was a superstar with a massive fan following.
The most interesting bit was when he said,
"The fact is that the viewers who watch the dramas today have been handed over to us by actors like Firdous Jamal."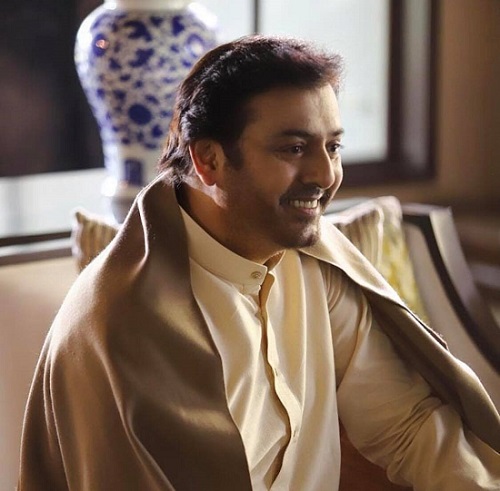 So, in other words according to him MD Productions in no way can take away that viewership from Firdous Jamal by putting a ban on him. Another interesting aspect of this discussion was when Noman Ijaz clearly said,
"What Momina Duraid did is actually a big gamble. It can either go in favor of her film and draw the crowds to the cinema or it can completely backfire."
Noman Ijaz also suggested that ignoring the statement made by Firdous Jamal and not making it an issue would have been a wise thing to do. Noman Ijaz also shared his views about the role of social media generally and he is of the opinion that the Pakistani society, the people, are not ready to use social media in a more constructive manner.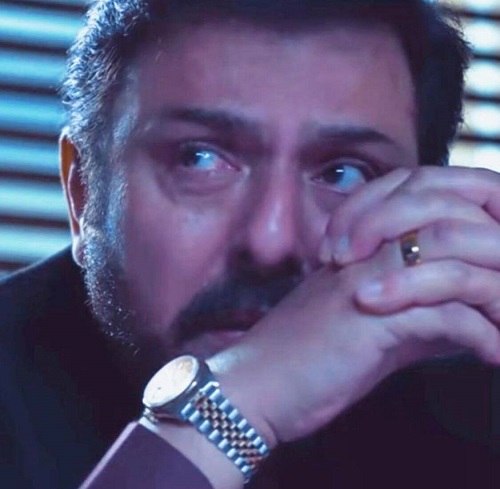 The real shocker was Noman Ijaz's stance on Mohsin Abbas Haider's wife reporting the issue of domestic violence and highlighting it on the media. Mohsin Abbas Haider started his television career from Mazak Raat when Noman Ijaz was the host. Therefore, he is someone who has been in constant contact (in a professional capacity) with Mohsin Abbas Haider for quite a while. Noman Ijaz's statement about 'taali dono hatho se bajti hei' suggested that he was saying that both parties were at fault in some way.
He elaborated further and said,
"I am not defending anyone, I am just giving my honest opinion. This thing (domestic violence) only happens when you allow it to happen. If you stop it when it starts then it won't proceed to the next level. When it happened for the first time, you (Fatima Soheil) should have left him (Mohsin Abbas Haider)."
Noman Ijaz is clearly someone who believes that women should take a stand for themselves and set some boundaries. His point of view however is also being termed as victim blaming by some of the people who watched the show. It was good watching Noman Ijaz sharing his own views for a change since we very often see him translating different characters on screen but hardly ever get to hear how he feels and what he thinks about different issues. Noman Ijaz's take on married life and his growth as a person and an actor were also interesting bits from this interview which is a must watch.