Humayun Saeed's film London Nahi Jaunga is currently running successfully in cinemas, the film has earned 40 Crore PKR. London Nahi Jaunga was released on Eid Ul Adha 2022. The producer and the actor of the film, Humayun Saeed, is happy on the huge success of his movie but a few individuals including actors and public are divided on the film's success.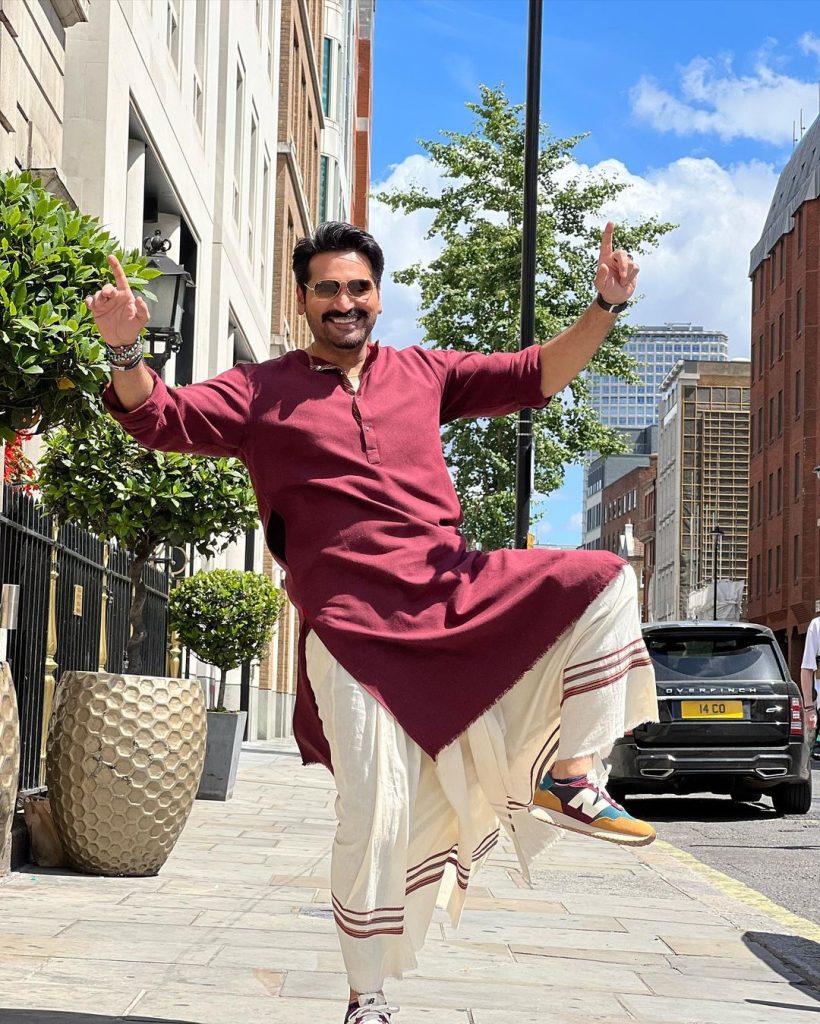 Recently, film star Noor Bukhari has posted a story while she was watching the movie London Nahi Jaunga. Praising the direction, Noor said, "Very well shot Nadeem Baig, Cinematography excellent, actors are brilliant but sorry love story?". Noor Bukhari then hinted at weak storyline in same post and kept on saying, "Not going with the age of Humayun Saeed as no love happens to be in this age. Story too weak, now do mature roles, just difficult to digest".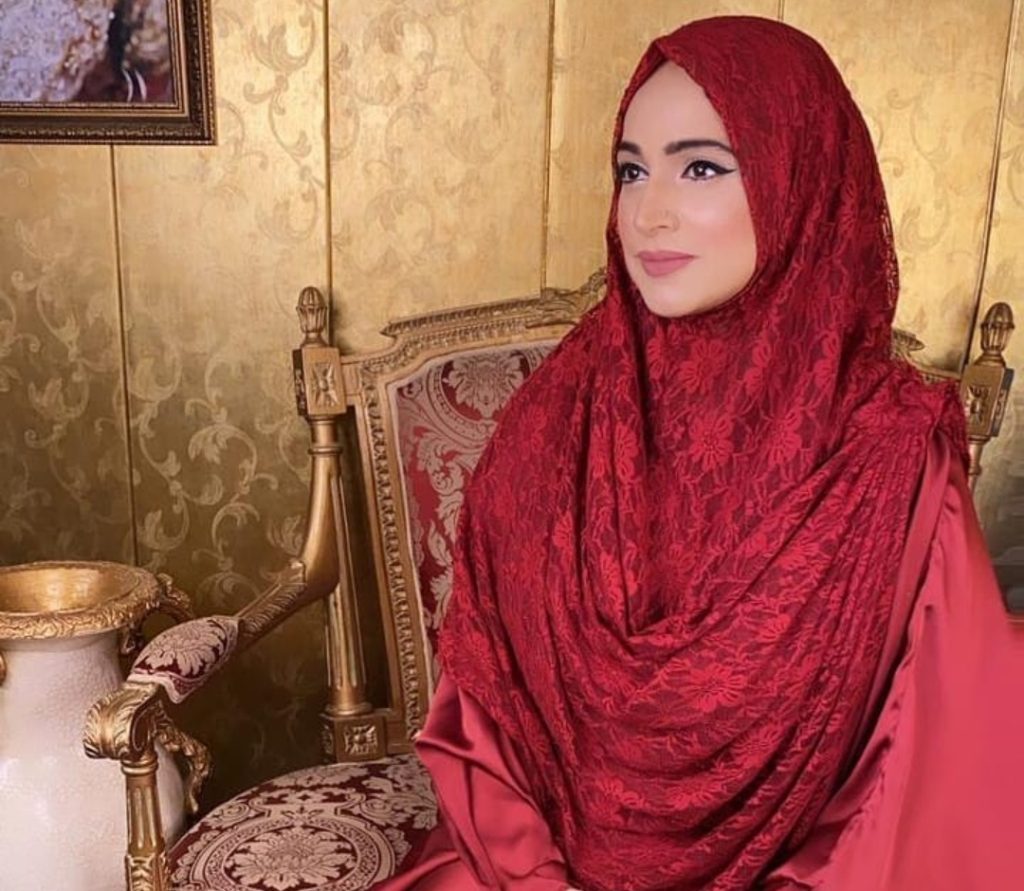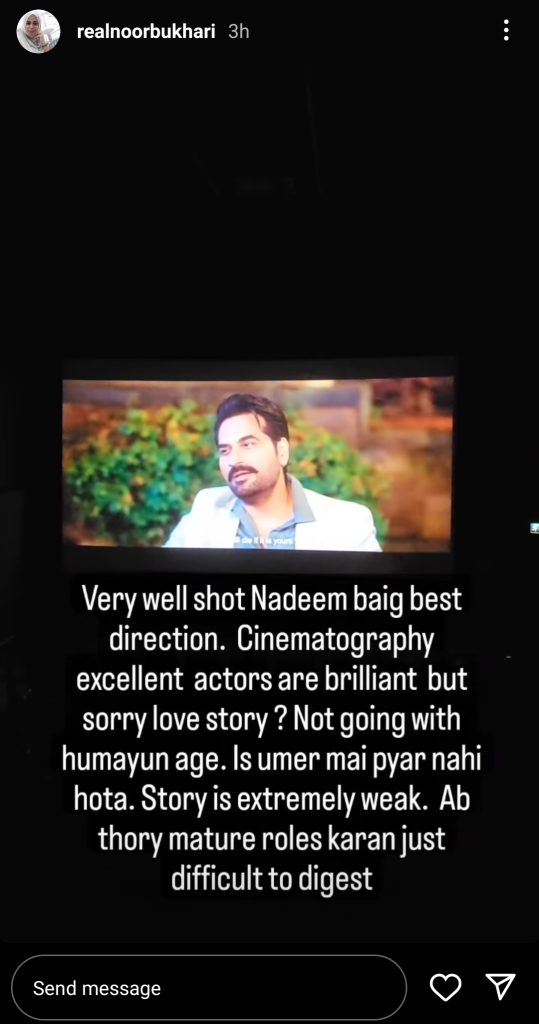 Noor further explained that she's Humayun Saeed's fan and expect him to be more creative.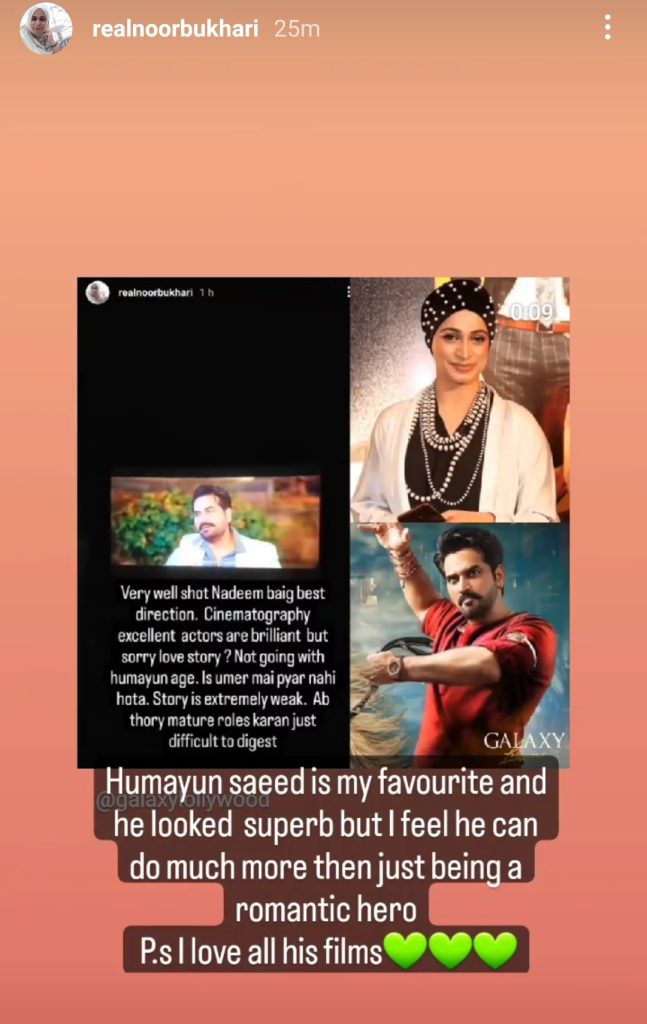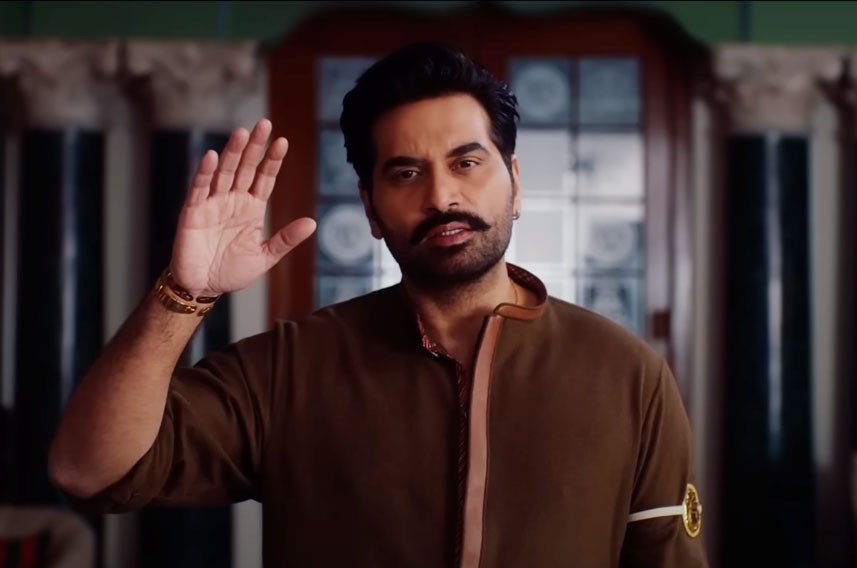 Well, she didn't shy away to share her opinion while watching the film. A lot of fans praised Noor Bukhari and took her side. Majority of the people liked her opinion and said that she spoke their hearts out as they need to see young charismatic actors but there hardly any young people which have Humayun Saeed's sort of charismatic personality. Well, many said that the story was weak and they all agreed to her about age.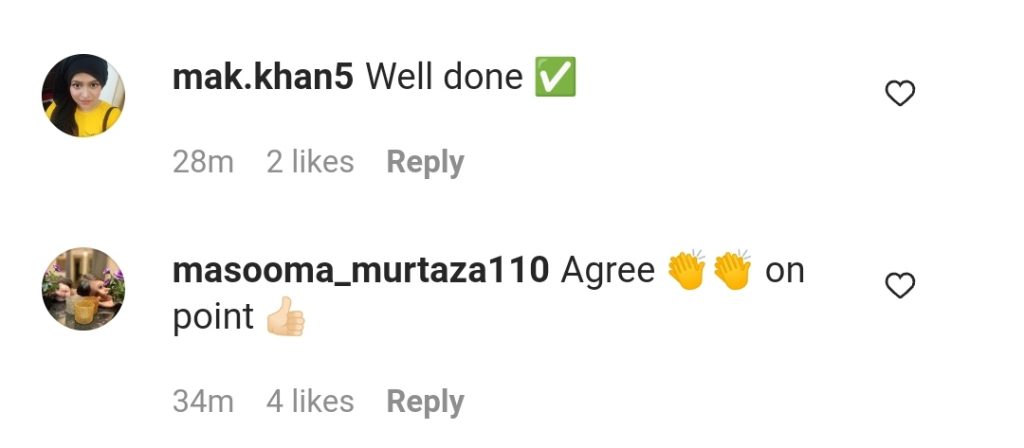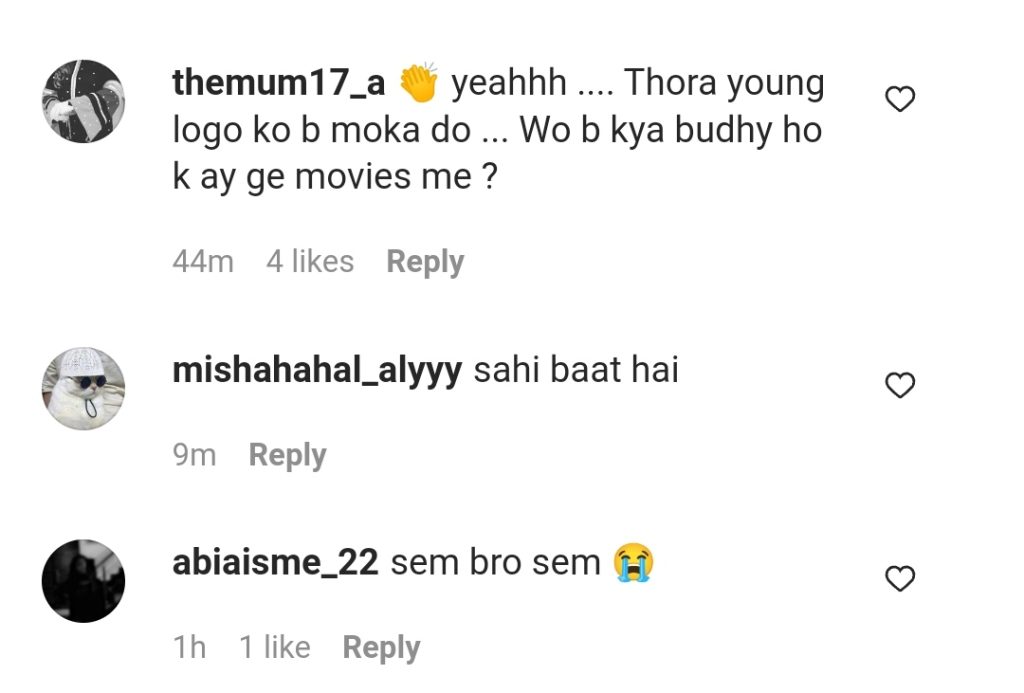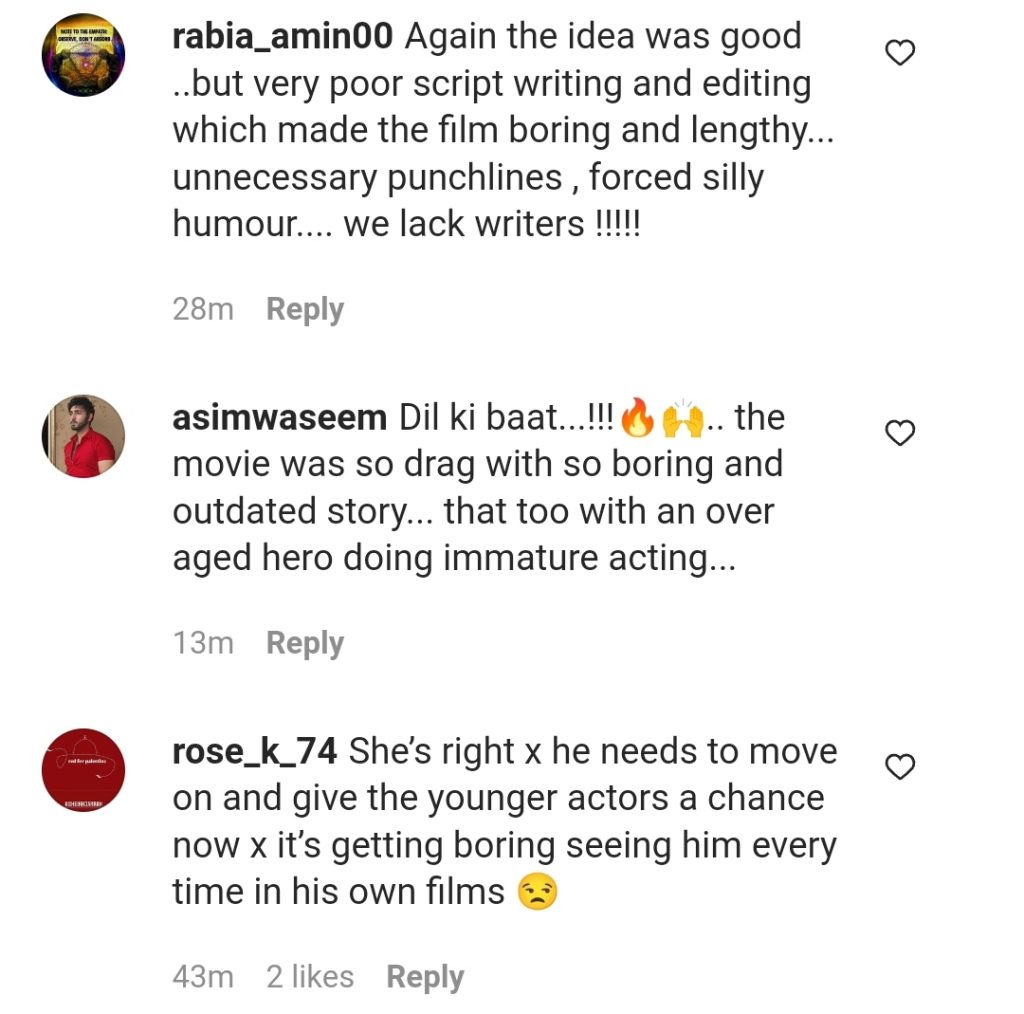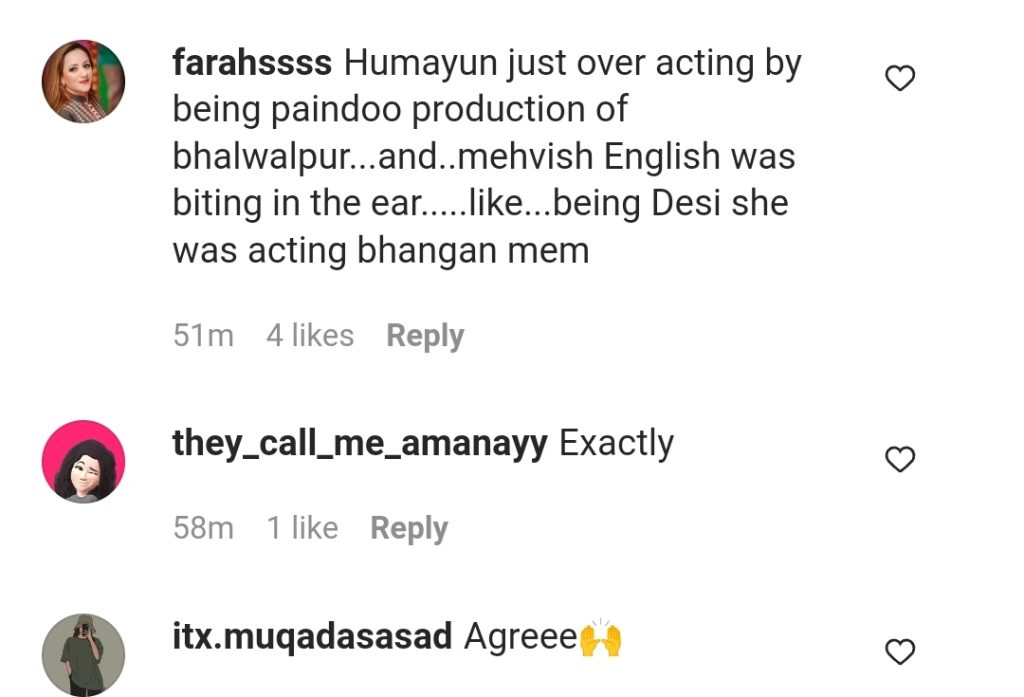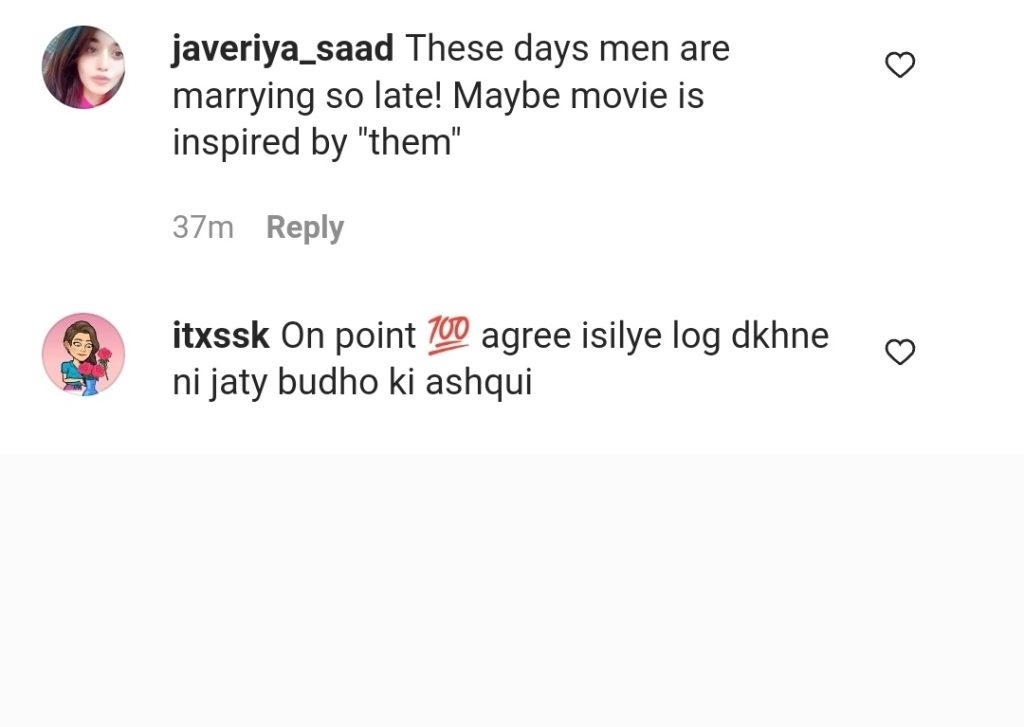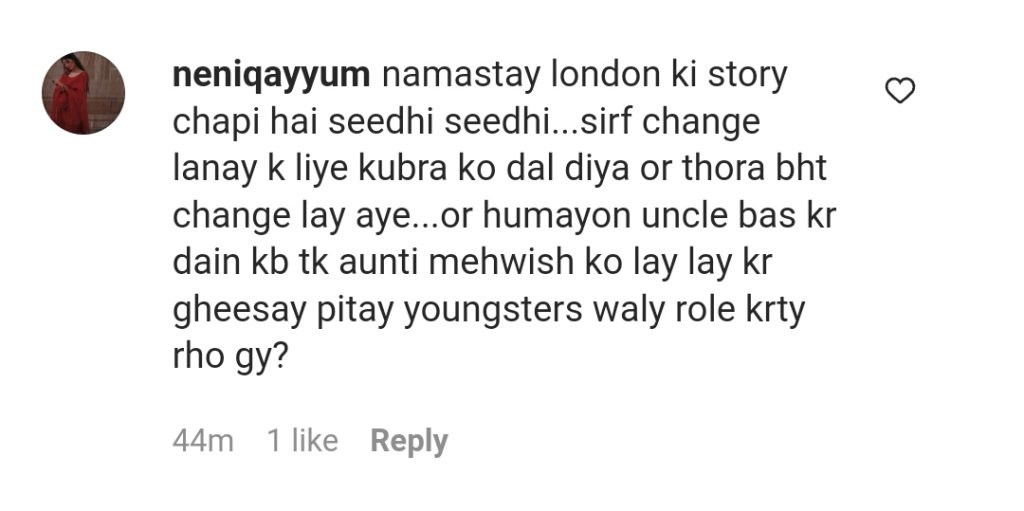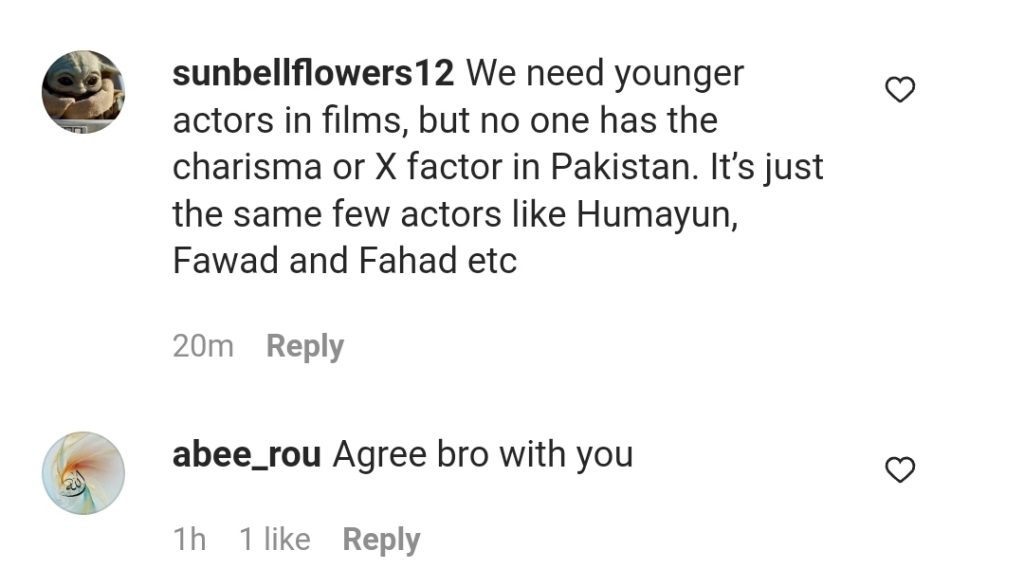 A few said that the age doesn't matter but the heroic roles should be according to age. They said that the screen presence of Humayun is unmatched. Fans said if Shahrukh and Salman can be heroes, then, why not Humayun Saeed?. A few fans said that the story should not be weak. Have a look at comments.