Noor Bukhari is a Pakistani actress, model and director who is making headlines of all entertainment news these days because of her decision of leaving show business and becoming a practicing Muslim and not just a Muslim by name. She recently appeared in a morning show wearing hijab and that raised many eye brows, people had all sorts of opinions, suggestions, remarks and questions about her so Noor decided to show up in Sama's morning show to explain her side of the story.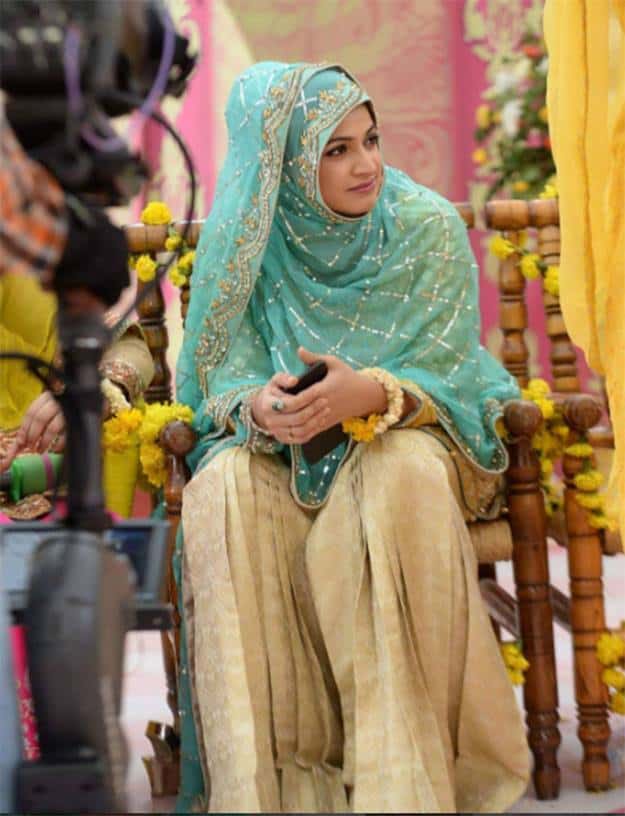 Noor explained that she always was a family woman and every time she got married she left show biz in order to become a stay at home wife because she loves all household chores and responsibilities but as it turned out none of her marriages lasted long and she had to take care of herself and for that she had to keep working.
Madiha Naqvi (the show host) narrated that many of Noor's friends and co-workers state that Noor always keeps a "dubata" in her hand bag for namaz to which Noor said that namaz is an obligation and the inability to perform an obligation is unforgivable also everyone in her family including her mother and sister offer prayers five times a day.
When asked about her recent divorce Noor said that Wali and Noor wanted different things from life and the relationship they shared was very unhealthy, she was mentally so tortured that she considered killing herself but the thought of leaving her daughter alone kept her from doing so. She added that it was extremely painful to deal with this emotional trauma let alone deal with media and all sorts of derogatory remarks too. The things people said about her weren't words but stones that were thrown towards her, she has no brother and her father is dead she has no one to turn to but Allah.