Noor'h Gul is a famous women's clothing brand that always enthralls its customers with amazing designs and modern cutlines. Noor'h Gul specializes in women ready to wear and unstitched collections.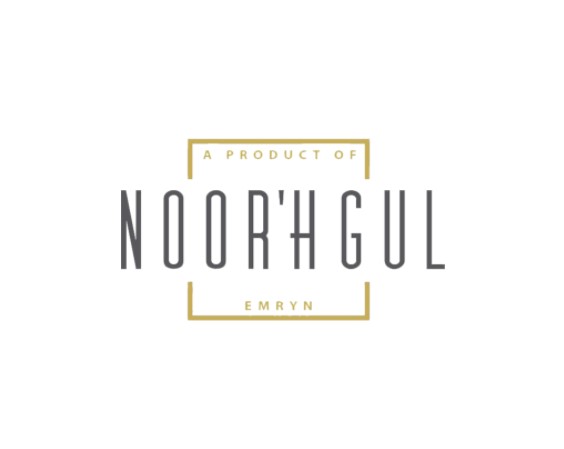 Noor'h Gul featured Yumna Zaidi for their Eid edition Yara. Yuman Zaidi is an ace actress of Pakistan who has made her mark in the minds and hearts of viewers by her tremendous acting skills Yumns was seen wearing Yara by Noor'h Gul. Yara is a kallidar Pishwas with an assortment of muted subtle hues luminously spread out embroidered details on the bodice over a cotton base of lining and net layer on top with a screen printed border and sleeves enhanced with gotta all over. Set off with net dupatta adorned with gotta on the pallus. A perfect dress for this festive season.
Let's have a look at the bewitching pictures of Yumna Zaidi: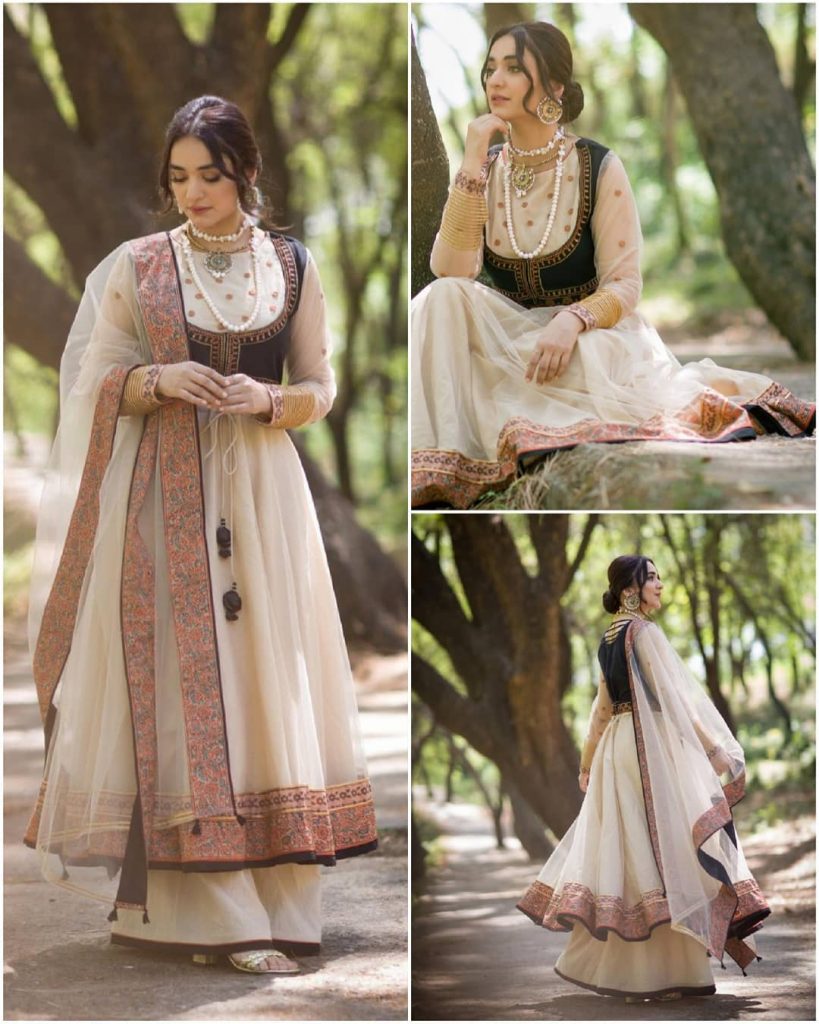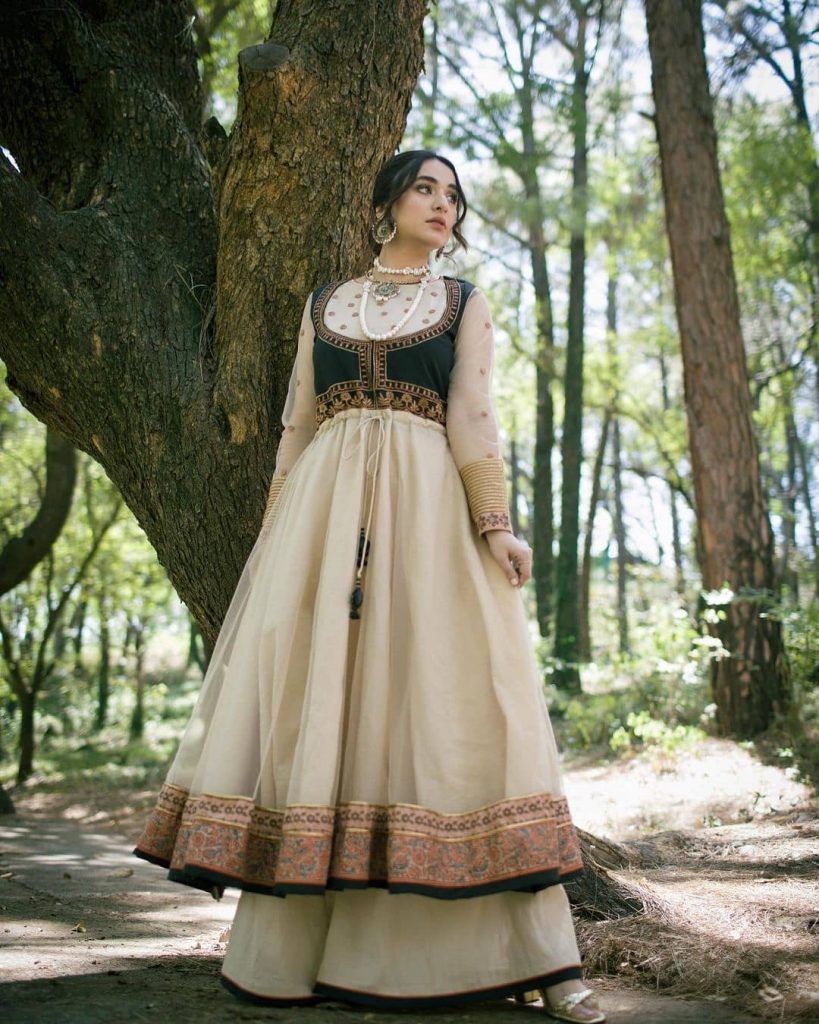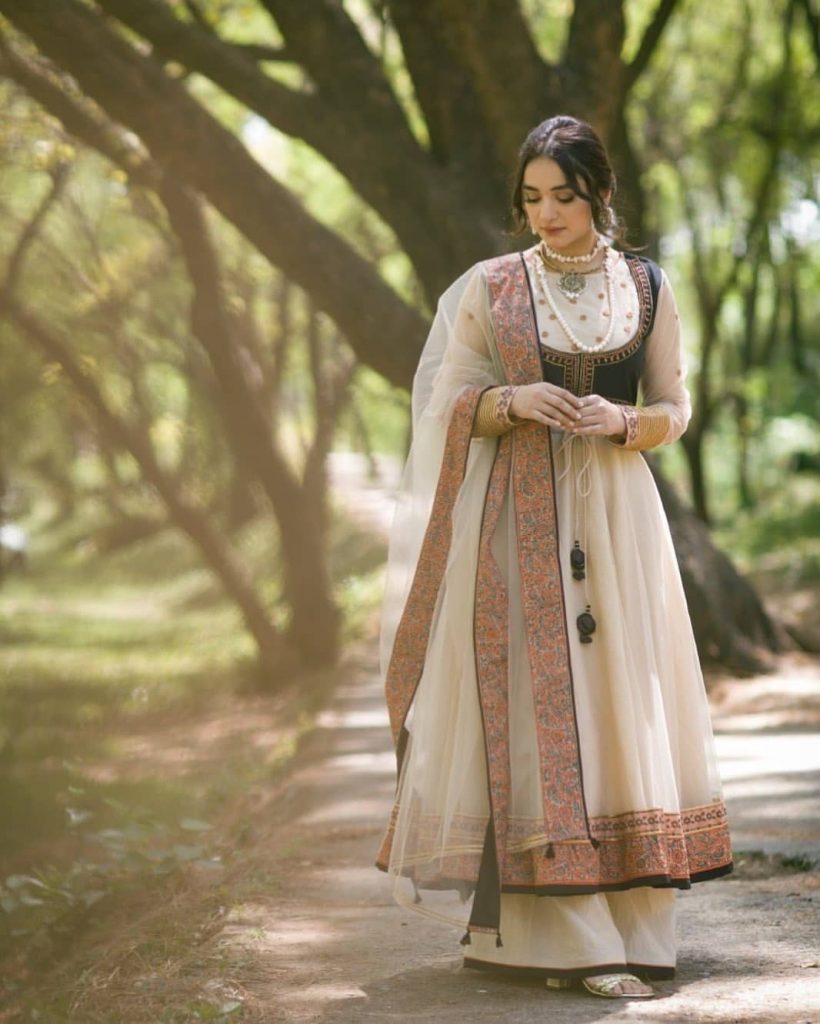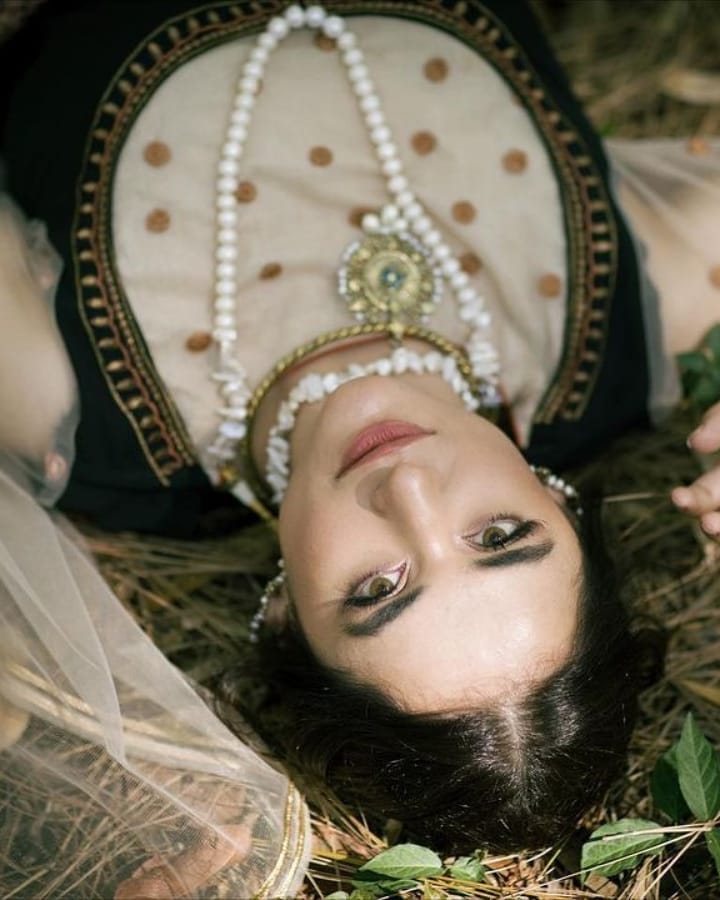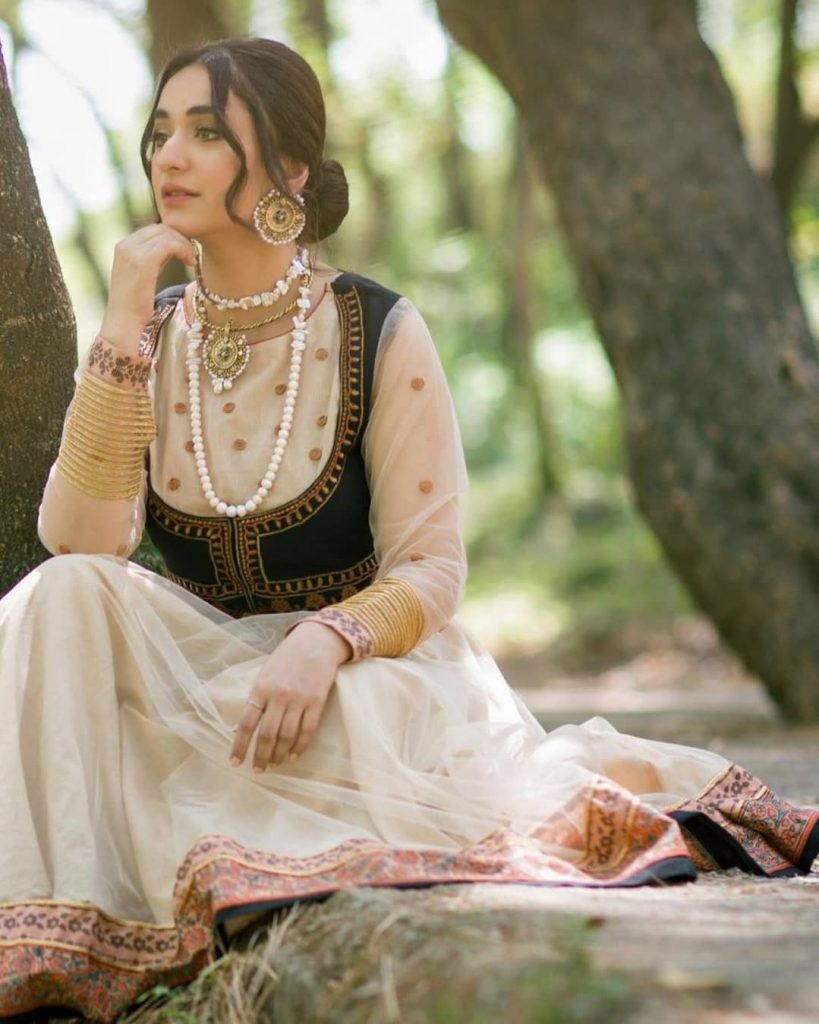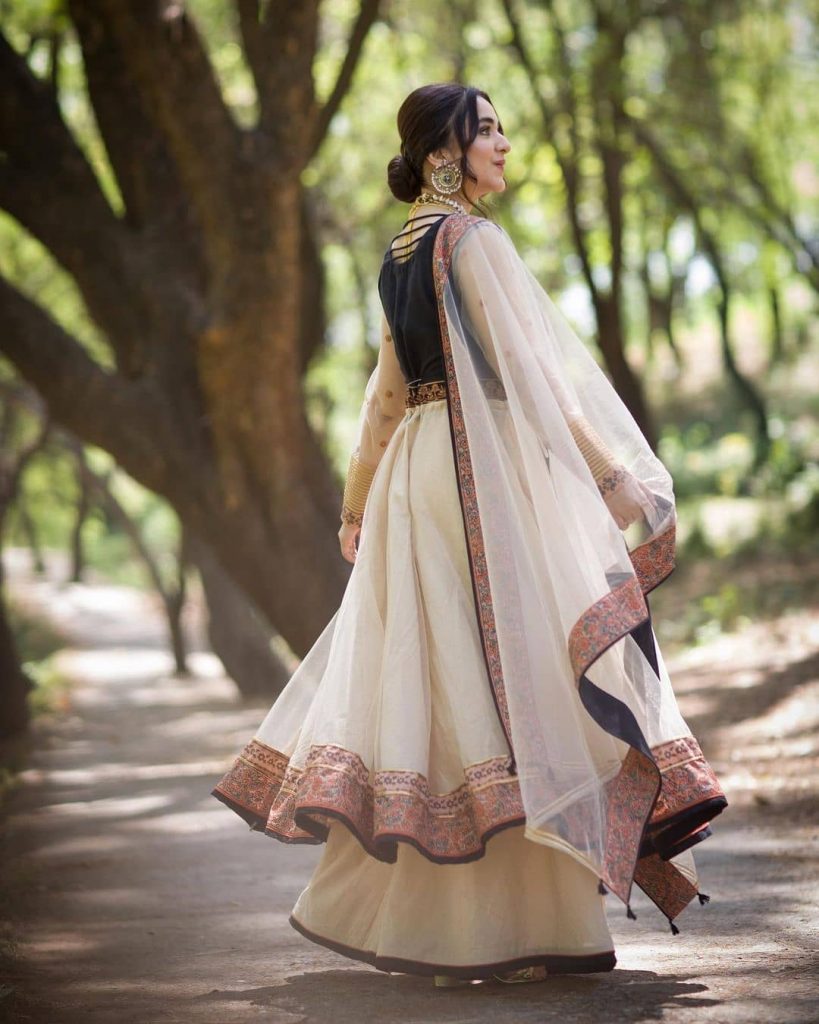 Have you guys seen the pictures? Do you think Yumna Zaidi rocked this look? Feel free to share your views with us!