Seniors are always the ones who leave a correct foot mark for the coming generations and Bushra Ansari has just played her role in cooling down the heated air that has been established after the Turkish Shows been aired in Pakistan. It was seen previously that the senior artists like Saba Hameed, Asif Raza Mir, Humayun Saeed, including Bushra Ansari appeared on different forums and showed their insecurities regarding the airing of foreign dramas within the country. However, According to an Urdu Newspaper, Bushra Ansari has shown her confidence in the local drama industry  and has said that she is not scared of it.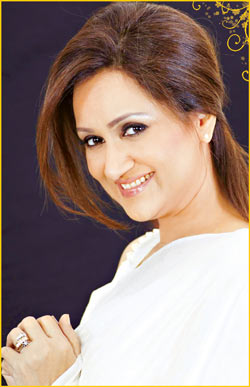 In her Interview, Bushra said that what the nation needs to show at this time, a complete confidence in its own industry which is based on their own culture and traditions. Giving some credit to the private TV Channels, Bushra declared that the quality of drama has improved significantly during the last  5 years and the private Channels have enough of freedom to show 'few' foreign dramas as per their own policies. Considering these dramas to be a less threat to our drama industry, she said that audience knows what it wants to follow.
Adding more in her interview, she said that these dramas are enjoying a good viewership because they have something that audience wants to see. It would be good if our own dramas are produced on the line to give a good competition to these foreign projects, which our industry is all capable to do.
'Noor' is almost half way done with its airing and still no results have been achieved by the protest that the Pakistani Celebrities are showing against it. Lets see what the coming days bring for our drama industry.
Best Wishes
Nida Zaidi