There was a time when Geo TV was ruling the Pakistani Drama industry, giving consecutive hits that are still cherished by the audience, However, the end of 2012 brought never ending controversies to this channel where it was targeted for the airing of Turkish shows, its morning Show with Shaista and much more. Taking no serious notice of the protests and requests of productions houses, audience and celebrities, Geo TV followed its own strategy and it was lately that the channel started to repeat its hit dramas again on Screen.
Here are the three hit dramas of Geo that are been repeated on the channel, have a look!
1)Nadaaniyan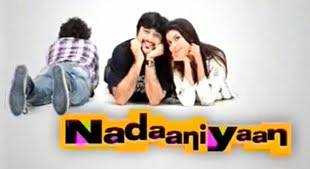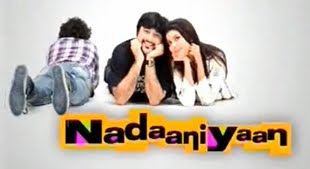 An eminent Pakistani sitcom, written by Ali Imran, that has been on air since 2008, has crossed a century over marvelous and hilarious episodes, would now soon again be on air on Geo TV to make you laugh either by fooling those around them or sometimes being taken for a ride themselves. What do you think you will get when you bring together a clueless, confused and cute husband, his dizzy lazy wife and his clumsy and totally disoriented little brother, of course none other than Nadaaniyaan with meek nadaan acts. It portrays the hilarious comedy of life and times of Nadia, her husband Yasir and Danish brother and uncle Kamal. This is one of the shows that will definitely leave you rolling on the floor no doubts. However, it would have been great if Geo would have come up with new series of Nadaaniyan.
2) Meri zaat zaraaye benishan


The emotional story of a girl Saba, who tore between reality and faith, been punished over something which she never did. This saga spans over two generations when saba's daughter sara stands at the doorstep of Afreen with a letter by her mother, mentioning that she is no more living, he seems shaken and breaks down in tears. The journey is about the girl spacing her place in the hearts of Afreen's family. The touching journey definitely needs a deserving hour once again!
3) Thori si wafa chahie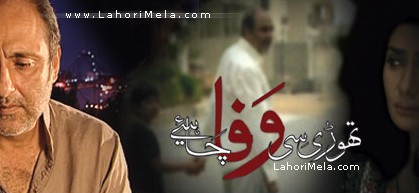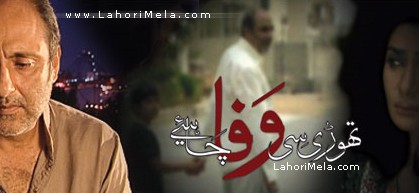 Something that can really stand after the eminent of meri zaat zaraaye benishan, is no doubt Thori si wafa chahiye, where the acting of sajid Hassan has gone the expectations of viewers and the rave of reviews has gone all over the blogs. The drama is about happy family which is being polluted by an intruder when Rania finds out her husband, sheeraz's external marital affair with a woman called Mahreen. It is a terrific story that will make you believe not to trust and never to deceive. It was lately when Geo TV started the repeat telecast of this drama, and amazingly, viewers are following it all over again with great interest.
These were the three I could all come across to, are there any other dramas that are been aired on Geo TV again? If yes, then do not hesitate in adding them in the list. How do you take this repetition, as an audience? Don't you think that inspite of showing the previous sitcoms, Geo should come up with new projects? Feel free to share!
Nida Zaidi