Hinduism is the third largest religion in the world after Christianity and Islam. Our country Pakistan is a part of the region where Hinduism originated, having many sacred Hindu worship sites. Hindu community is also an active part of our society in various fields. Before partition in 1947, there was a sizable Hindu community in current areas of Punjab, but almost all of them migrated to India following the communal riots of 1947. Before 1947, Hindu community was in majority in the city of Karachi, Sindh.
After partition, Pakistani Hindu community was mostly concentrated in the provinces of East Pakistan (East Bangal) and Sindh. Following the communal riots of 1949/50 (Barisal riots) millions of Hindus from East Bangal migrated to West Bangal India. As per the first population consensus of Pakistan held in 1951 Hindus constitute about 23% of the population of Pakistan (East Pakistan 22.5%, West Pakistan 1.6%). The percentage of Hindu community fell to about 20% in the 1961 consensus (East Pakistan 18.6%, West Pakistan 1.6%). East Pakistan (now Bangladesh) separated from the rest of Pakistan in 1971, so now Sindh is now the only province of Pakistan with a considerable Hindu community.
Currently Hindus constitute about 1.5% of the Pakistan total population. In Sindh, Hindu community is in sizable numbers in various districts like Tharparker where they constitute 35% of the population. So it is no surprise that the notable persons from Pakistani Hindu community are from these two provinces.
Many Hindus migrated to India from Sindh and Punjab before and after 1947 served at key positions in India. Inder Kumar (IK) Gujaral the former Prime Minister and Foreign Minister of India was born in Jhelum, Punjab and migrated to India in 1947. Lal Krishna Advani the former Home minister of India is from Karachi.
The constitution of Pakistan grants equal rights to all the Pakistanis regardless of their religion. However the same constitution restricts non-muslims for the post of President, Prime Minister, Governor and Chief Minister. Apart from these posts there is no such restriction like Chief Justice of Pakistan can be a non-muslim.
Hindu community is known for their patronage of arts and culture, but ironically in Pakistan very few from them are prominent in the field of arts and showbiz. On the occasion of Diwali, lets acknowledge some notable persons from Hindu Community who have been prominent in various fields.
Jogendra Nath Mandal (جوگندر ناتھ منڈل): Jogendra Nath Mandal is a famous political figure who actively supported the Pakistan indpendence movement and later served on key positions in Pakistan. Jogendra Nath Mandal was from Bangal Lower Caste Hindu Community commonly referred as Dalit (دلت). Being a leader of Dalits, Jogendranath had made common cause with the Muslim League in their demand for Pakistan, hoping that the Dalits would be benefited from Pakistan.
He was the first law minister of Pakistan after independance in 1947. He also served as the chairman of first Constituent Assembly of Pakistan. After the death of Quaid-e-Azam Muhammad Ali Jinnah in 1948, Jogendra Nath Mandal gradually lost faith in the policies of the Pakistani government towards Dalits and Hindus. Despite this on the request of then prime minister Liaqut Ali Khan, Jogendra Nath Mandal supported the Objective Resolution in 1949 despite facing criticism from his own community. Following the Barisal Riots of East Bangal in 1950 and prevailing anti-hindu sentiments across the country he resigned from the cabinet. He wrote a detailed resignation to Prime Minister Liaqut Ali Khan in which he expressed his discontent with the policies of the Federal Government and the East Bangal government towards his community.
He eventually left Pakistan and migrated to Calcutta, West Bangal, India. In India he led a relatively low profile life and passed away in 1968. Though the first law minister of Pakistan and a prominent non-muslim name who supported the Pakistan movement, he is not much remembered in Pakistan.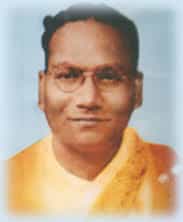 Jagdesh Chand Anand (Late) (جگدیش چندر آنند): JC Annad was a prominent film producer/distributor from Karachi. Being a Karachiite,he opted to live in Karachi, and invested his wealth for promotion of Pakistani film industry. He made many famous films like 'Sassi' the first silver jubilee Pakistani film. His production house was named 'Everready pictures'. He produced many remarkable films including some films on Muslim history as well. One such film was 'Noor-e-Islam', featuring the famous Naat 'SHAAH-E-MADINAAH'. JC Anand is also a relative of Indian artist Juhi Chawla. JC Anand passed away in 1977. To this day his production house Everready Pictures is a prominent production house of Pakistan producing films as well as dramas.
Subhash Dutta (سبھاش دتہ): Subhash Dutta is a filmmaker and actor from East Bangal (or East Pakistan). He worked for many Bangali and Urdu films produced in East Pakistan in various roles. In 1971, East Pakistan gained independence and became a separate country Bangladesh. Subhash Dutta continued his film career in Bangladesh and passed away in 2012 aged 82.
Working in East Pakistan he was part of the first Bangali film there named A Desh Tomar Amar in 1959. Similarly he also contributed towards the first Urdu film produced in East Pakistan named Chanda in 1964.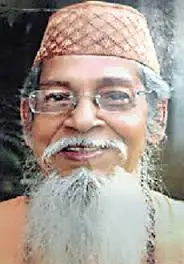 Satish Anand (ستیش آنند): Satish Anand is the son of JC Anand. Like his father he continued the business of film production and distribution from their production house Everready Productions. After decline of films in mid 1990's, Satish Anand also produced television dramas. Janay Anajanay in mid 1990's was the first major drama serial of Everready productions, in which Nadia Jameel was introduced. Satish Anand lives in Karachi and his family is an active part of social life the city.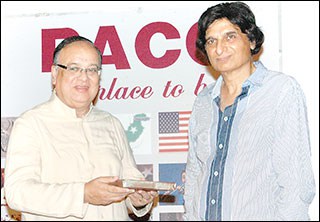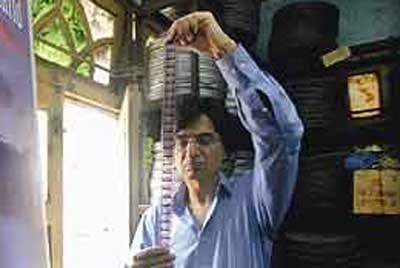 Deebo Bhattacharya (Late) (دیبو بھٹاچاریہ): Deebo Bhattacharya was a film musician, from East Pakistan (East Bengal). In 60's and early 70's he was active as a music director. His famous films are Bazigar and Badnaam. Though from East Pakistan, he was settled in Karachi. After separation of East Pakistan in 1971, Deebo migrated back to Bangladesh. He passed away in early 90's. It is said Deebo was ready to embrace Islam to marry Firdosi Begum (another leading singer from East Pakistan/Bangladesh), however Firdosi Begum was not willing to permanently settle in West Pakistan (Karachi), so both departed their ways.

Rana Chandra Singh (Late) (رانا چندر سنگھ): Rana Chandra Singh, is a famous Pakistani politican from Umarkot, Sindh. He was elected as Member of National Assembly seven times on the ticket of Pakistan Peoples Party from Umarkot constituency. He also served as a federal minister for labor. Rana Chandra Singh passed away in 2009 aged 78.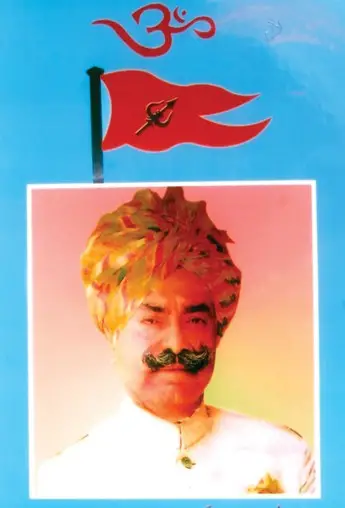 Arjun Das Bugti (ارجن داس بگٹی): Arjun Das Bugti is a politician from the Dera Bugti in the province of Balochistan. He belongs to famous bugti tribe and was a close companion of Nawab Akbar Khan Bugti another notable political figure of Balochistan. Arjun Das Bugti has been elected as Senator in the 1990's. In early 2000 he migrated to India due to deteriorating law & order situation in Dera Bugti, Balochistan. He has been accused of working as a link between Indian agency RAW and Baloch leader Brahamdagh Bugti.
Sobho Gianchandani (سوبھو گیان چندانی): Sobho Gianchandani is a marxist and writer from Sindh. Sobho Gianchandani passed away in 2004.  He was an active member of Pakistan Communist Party.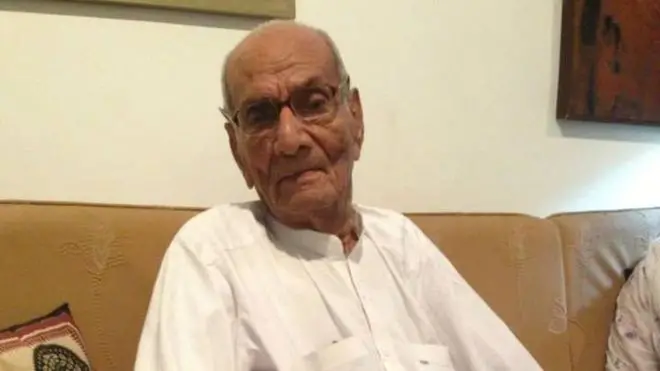 Dr Mahesh Kumar Malani (مہیش کمار ملانی): Dr Mahesh Kumar Malani is a Pakistani politician from Sindh. Dr Malani has been elected as Member of National Assembly from Sindh as part of Pakistan Peoples Party. He is still active in politics and is an active voice for his community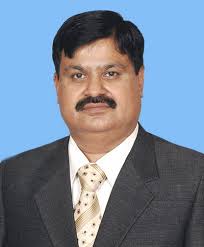 Justice (Retired) Rana Bhagwan Das (Late) (رانا بھگوان داس): Justice Retired Rana Bhagwan Das has served as the Chief Justice of Pakistan in 2007. Rana Bhagwan Das is widely respected in Pakistan for his contributions towards strengthening the judiciary. Rana Bhagwan Das hails from Larkana, Sindh. After retirement he also served as the head of Public Service Commission. He passed away in 2015. The highest civilian position which a non-muslim can serve in Pakistan is the Chief Justice of Pakistan, and Rana Bhagwan Das is the second non-muslim after Justice AR Cornelius to serve at that post.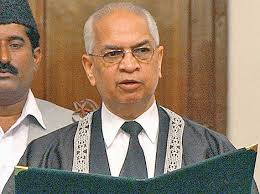 Ishwar Lal (ایشور لعل): Ishwar Lal is a politician from Sindh. He has been elected as Member of Provincial Assembly (MPA) several times.

Reeta Ishwar (ریٹا ایشور): Reeta Ishwar is a politician from Sindh. She has been elected as Member of National Assembly (MNA) on the reserved seats for Women from Sindh.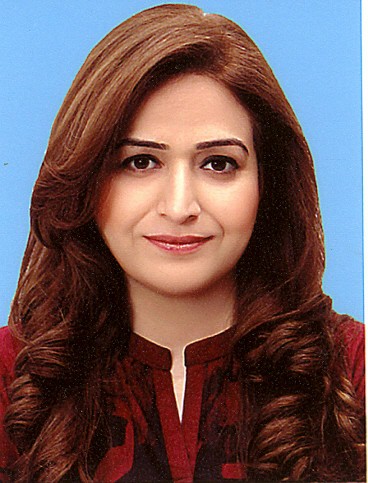 Anil Dalpat (انیل دلپت): Anil Dalpat from Karachi is the first cricketer from Hindu community who represented Pakistan at international level. Anil served as wicket keeper in Pakistani team in 80's under the captaincy of Imran Khan. Anil Dalpat is the son of Dalpat Sonavaria a cricket enthusiast of Karachi who also owned the cricket club 'Pakistan Hindus'. Anil started his cricket from his father's club.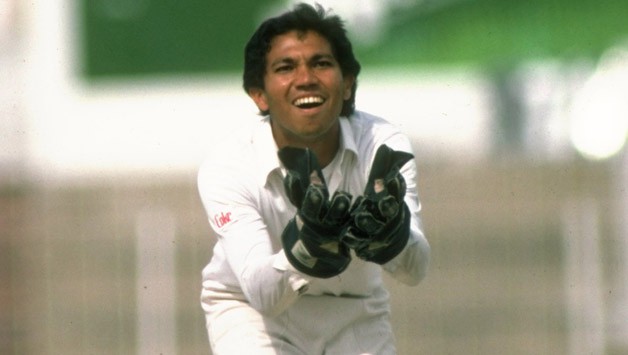 Danish Kaneria (دانش کنیریا): Perhaps the most famous Pakistani from Hindu Community. He is the nephew of Anil Dalpat former cricketer of Pakistan. Danish is a leg spinner, who has been an active part of Pakistani cricket team for almost a decade. Danish belongs from Karachi. Danish has taken the most number of wickets as a spinner in test cricket history of Pakistan.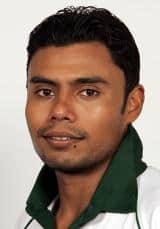 Krishan Lal Bhel (کرشن لعل بھیل): Krishan Lal Bhel is a famous folk singer of Pakistan from Cholistan,Punjab. He mostly sings in Seraiki, Marwari, Punjabi, Urdu languages. Here is a song from Krishan Lal Bheel and his group.
Deepak Parwani (دیپک پروانی): He is a top dress designer from Sindh living in Karachi. Deepak is a big name in the field of fashion and dress making.  Deepak also occasionally appears in dramas, Meray Paas Paas and Kudurat are his famous dramas.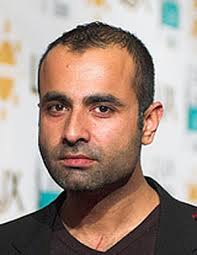 Naveen Parwani (نوین پروانی): He is a snooker player and brother of Deepak Perwani. Naveen won the bronze medal in 2002 asian games for Pakistan.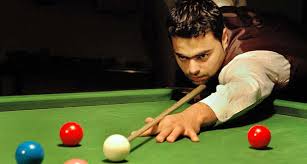 So it concludes this compilation of notable Pakistanis from Hindu community.
Thanks for reading.
Rashid Nazir Ali