As the tension between India and Pakistan persists so does the comments of individuals for the stars who have been working across the border. Lately while following the tweet of Civil right activist Jibran Nasir on twiiter and Indian attacked ahira for staying quite regarding the Uri attack.
The matter started when Jibran Nasir tweeted condemning the Quetta attack that lead to the death of 61 securiy officers dead.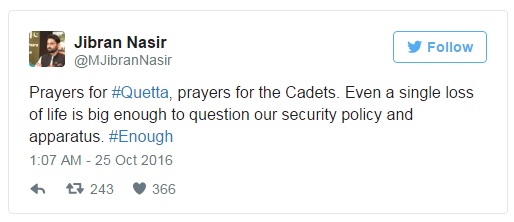 Following the above mentioned tweet an Indian tweeted,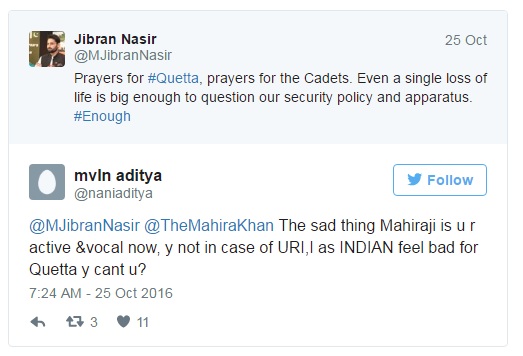 Following this tweet, a random Indian  dragged Mahira into the discussion, questioning her that why she never said anything regarding Uri attacks.
"The sad thing Mahiraji is you are active and vocal now, why not in case of URI,I as an Indian feel bad for Quetta why cant u?" the tweet said.
Then came Mahira's reply which was spot on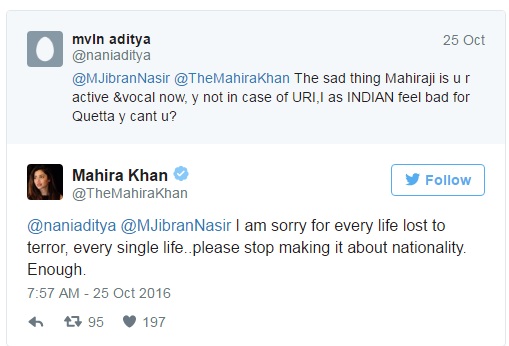 .
Further Mahira Khan said to the guy that he should speak about some substantial isue rather than making such comments.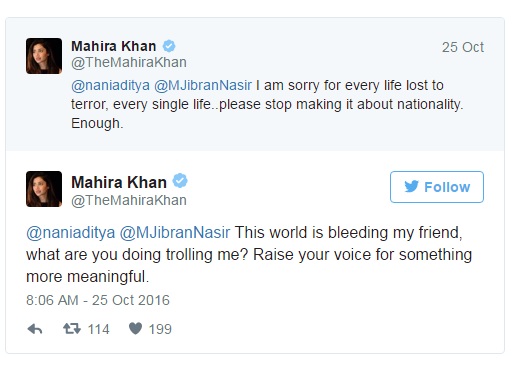 It is not the first time that Mahira has been targeted with negative comments, before this on one of her picture's with her son an Indian made a very indecent comment.Even then  she gave a perfect answer and was appreciated by her fans.