While most of our writers are still stuck in 2nd wife obsession, some of them decided to move ahead. Hence there are now four women against one man isn't that amazing. Now you may want to close your eyes or simply don't want to listen but for your kind information these people have now arrived in industry.
Marital problems, "ghareeb larki ki badnaami" and sister in law and mother in law rivalry had always remained a spot light issue from our drama writers but that inclusion of dosri biwi stuff was surely a new tactic to gain viewership.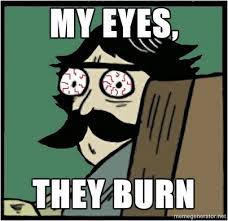 While our eyes continue to burn, the producers and writers are moving one step forward and soon we will be going to watch 4 wives. ARY had taken this bold step already by airing Rang Laaga drama every Wednesday at 8.00 pm. I was watching "har Lamha purjosh" on ARY News, a world cup special program being hosted by Umar Sharif and Neelum Muneer was invited as a guest. She told viewers that in this drama Faisal Qureshi will have four wives. Seriously as if we hadn't enough from two wives torture.

There is also a soap currently being on-aired on HUM-TV called "Chohti si ghalat fehmi" in which four women are somehow connected to one middle aged man. The main lead is being played by Sajid Hasan and four ladies are Nausheen Shah, Zhalay Sarhadi, Nimra Khan and Sabreen Hisbani. Would you believe it!


The increasing number of female characters against one male character gives me an impression that there are too many actresses in the industry now and directors and producers are trying to adjust them all. Today dramas are mostly female dominated but the story of these dramas reflect that women still rely on men and every woman wants a man that is already married. I mean where are those plays which used to give woman a motivation to be strong, independent and impulsive.
It's a high time for our writers to rework on their strategies and bring something exciting on screen otherwise leave writing. Surely we don't need stories where four women are dying out for one man.
What do you guys have to say on it?