There was a time when Pakistani actresses did not rely on style and glamour at all. With the advent of private television channels, things changed drastically fast. Those of us who watched television in the 90s will agree that when NTM started airing dramas, the styling and make-up were completely different. There was more focus on making the actresses look good and the top stylists stepped in to make the actresses appear more glamorous on-screen. There was a big majority of Pakistanis even at that time who were hooked to Indian dramas. As we all know Indian dramas focus a great deal on glamour therefore the private Pakistani channels felt the need to give their viewers this 'flavor' in Pakistani dramas as well. Pakistani television and dramas have come a long way since then in terms of glamour in particular. Nowadays most of the top actresses have their own stylists and artists. The leading brands are more than eager to sponsor the outfits worn by these actresses since they have such a massive fan following.
It can safely be stated that the fashion and the glamour industry is working more closely with the drama industry than ever before. These actresses in their personal capacity also get their outfits sponsored. Thanks to social media, their job has become even easier. All they need to do is to post a picture on Instagram and tag the brand. Previously, these actresses needed permission from the production houses and channels to get these sponsors' names added in the credits. There are also those brands which are being mentioned in the end credits, a practice which has given rise to even more glamour than usual. The producers are convinced that viewers like watching these over-styled actresses on screen.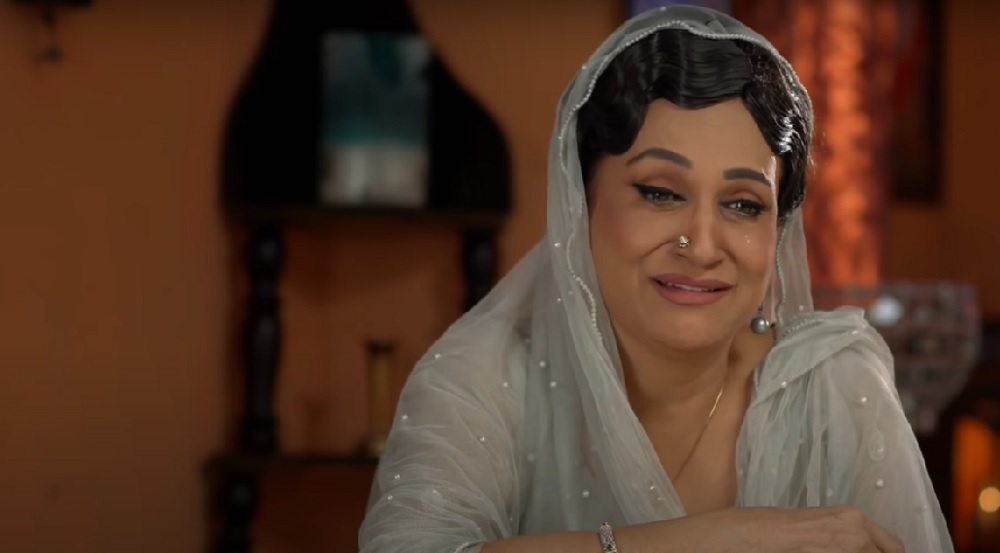 There is nothing wrong with looking fashionable or stylish on-screen but the problem starts when the actresses take the styling to the extreme. When their outfits and styling are constantly changing in a single episode or when it is more than needed for a particular scene, it becomes bothersome. Lately, more than ever some of the actresses seem to use their acting projects to show the viewers their styling and dresses more than their acting expertise. While we are used to watching actresses wake up with make-up by now, the kind of styling done by these actresses took the obsession with looking glamorous to a whole new level.
Here is a list of those actresses who forgot to keep their styling subtle on screen and most of them ended up looking like a mannequin.
Sarah Khan in Sabaat
Sarah Khan is on the top of this list for a good reason, she makes sure she has a different hairstyle, make-up and wardrobe in every single scene. She also got a special gown made with her character's name on it for the drama. When Sarah Khan was promoting Sabaat she sounded excited, most of the viewers thought it was because she was coming up with something different. Well, as it turns out, Sarah was probably more excited about being the walking and talking wardrobe more than a character viewer could relate to. Here are 3 different pictures of Sarah Khan from the same episode of Sabaat.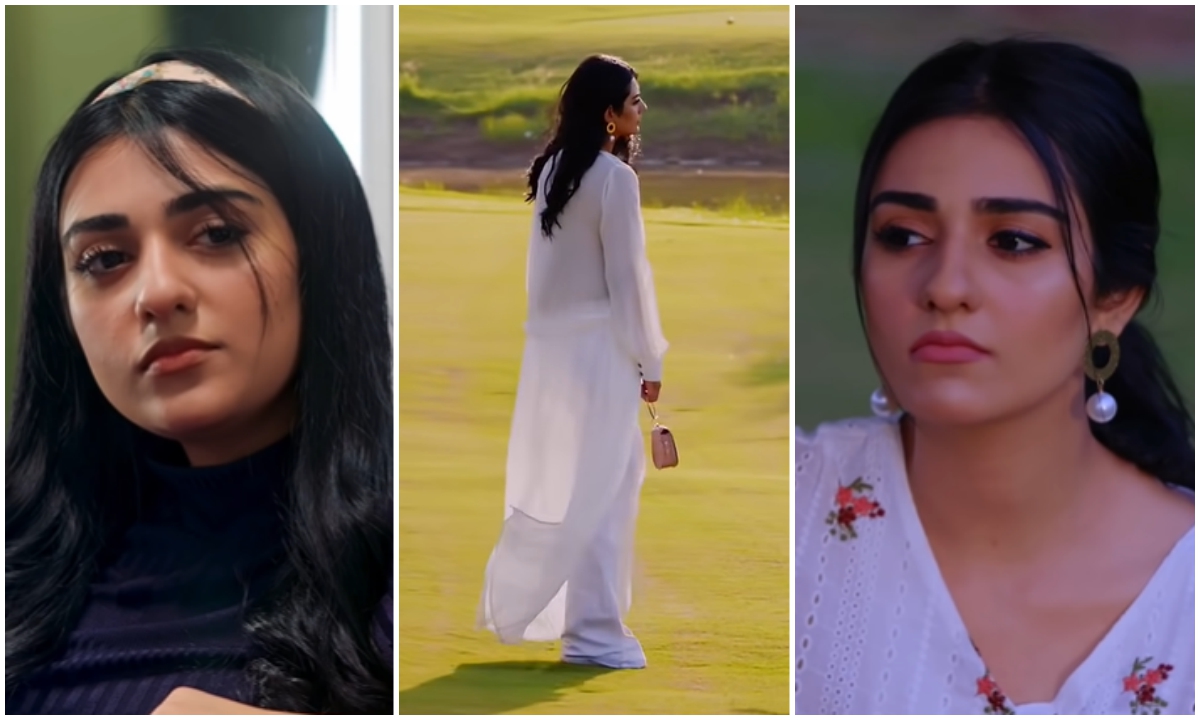 Not only is Sarah Khan over-styled in the drama but she is also really uncomfortable wearing those full length flared trousers. Whether she is at home or out for a walk, she has not once compromised on her style! There is also a long list of sponsors responsible for this over-styling. This explains why Sarah thought she needed to wear everything she could get her hand on – it was for free and there was plenty to choose from!
Bushra Ansari in Zebaish
Everything about drama serial Zebaish is over-the-top there it is no surprise that some of the actors working in it look over-glamorized as well. While all the characters look like they walked out of a salon even when they are going through hell, Bushra Ansari's styling and clothes have been the most outlandish. In the first episode only, she was seen in three different outfits and looks. Even though her character is glamorous, she has not kept this glamour real. In the previous episode, her niece was kidnapped and she was worried sick but even then she changed her outfits multiple times and her styling was on point as usual.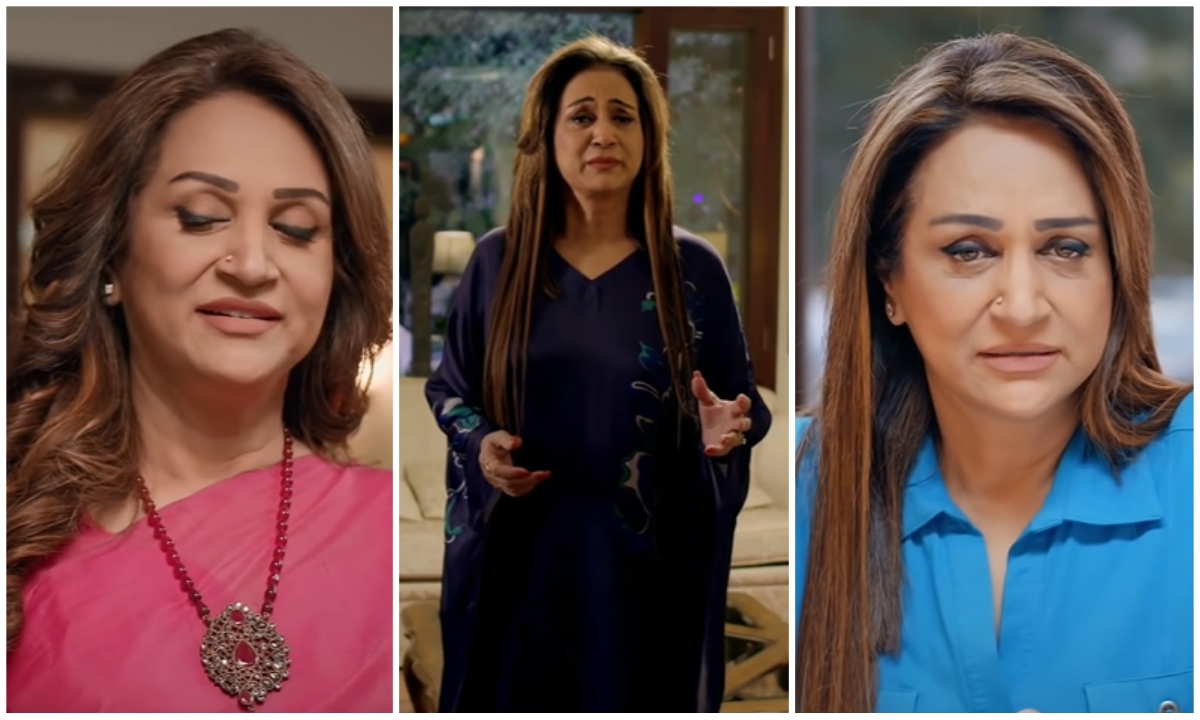 Sohai Ali Abro in Prem Gali
Sohai Ali Abro is one of those actresses who always focus a lot on their styling and overall look in drama. This is the reason why even though her role in Prem Gali has no room for glamour yet in every episode we get to see her sporting a different hairstyle for going to college, another one when she is home, and a different look when she is going to see her neighbors! She has kept her clothes simple but even then the heavily made-up hairstyles and gaudy make-up give her an over-styled look and one that doesn't go well with her character. Here are 3 different hairstyles she was seen sporting in the latest episode of Prem Gali.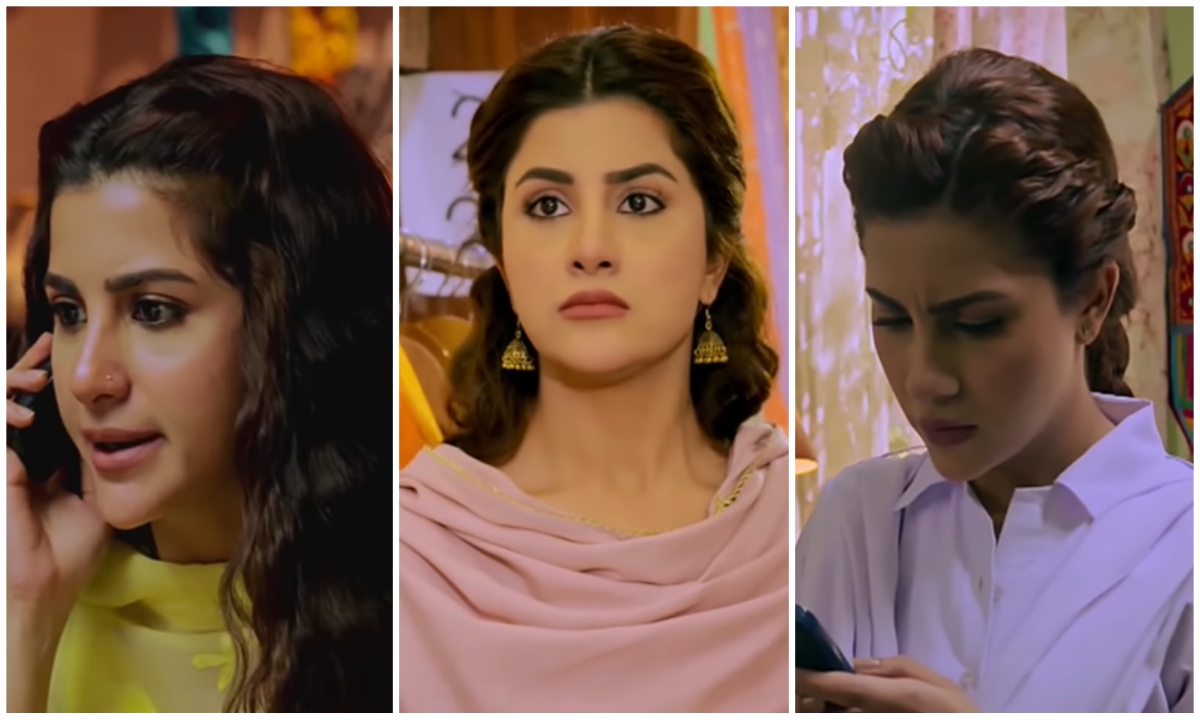 Asma Abbas in Deewar-e-Shab
Asma Abbas played a negative character in Deewar-e-Shab. Her acting like in all her other projects was phenomenal but her styling was a completely different story! Asma Abbas went all out to look like an evil character so much so that her hair was all over the place. She wore the most hideous make-up and the most revolting accessories. This character would have been equally convincing had the styling not been so extreme.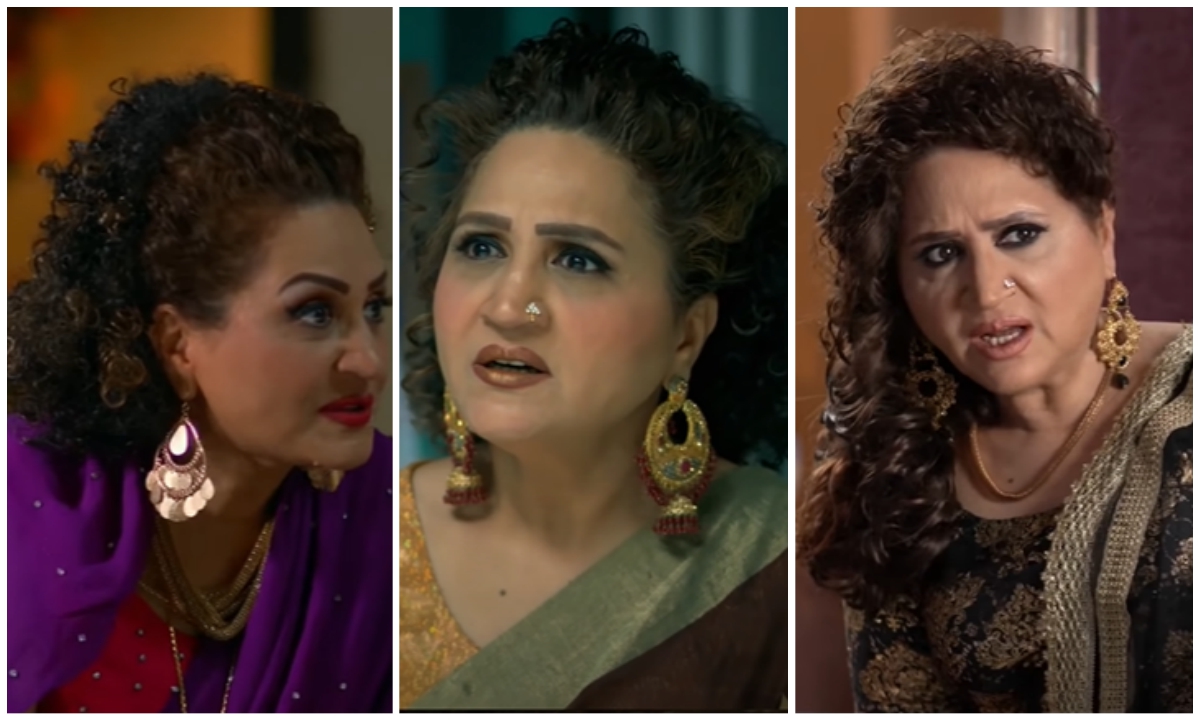 Faiza Hassan in Nand
Faiza Hassan is another actress who is playing a negative character in Nand and she is doing so remarkably. Her styling is also over-the-top most of the time. Faiza did not get her wardrobe sponsored therefore her dresses most often are just bright but not overly out there. Her hair, make-up, and accessories are a completely different story! She is constantly seen roaming around like she is going to a party.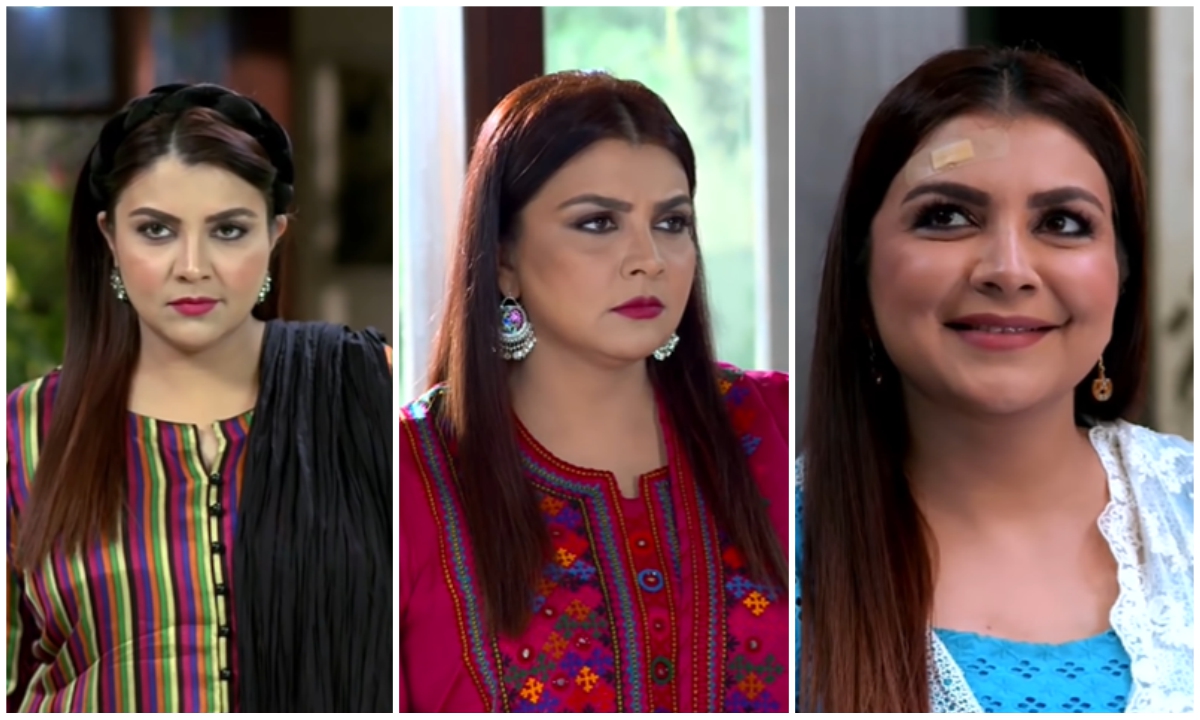 Yashma Gill in Pyar Ke Sadqay
Yashma Gill's styling, accessories, and even her outfits in Pyar Ke Sadqay were completely over-the-top. In the beginning few episodes, this was not too noticeable but once she made a comeback, she had a new overdone look in every single scene. Even when she was wearing the most casual of outfits, her make-up, styling, and accessories were completely extreme. In some of the scenes, she looked like an anime character. The amount of make-up worn by Yashma Gill in the drama made it even more difficult for the viewers to take her character seriously.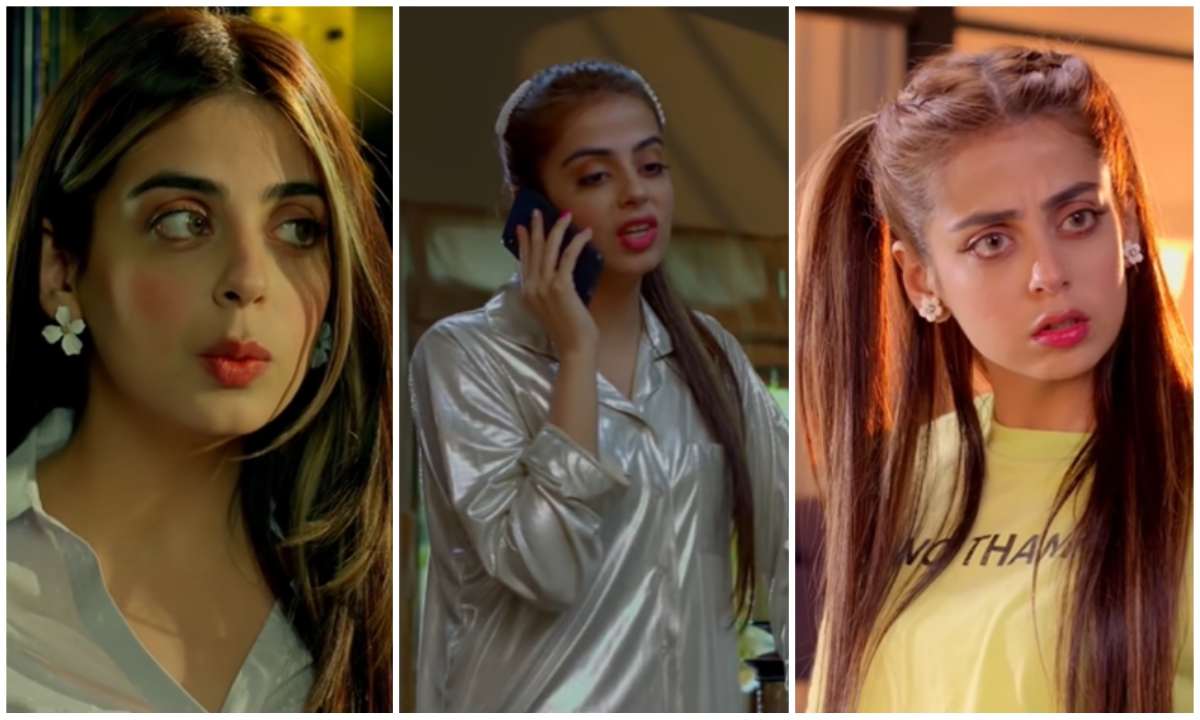 Yumna Zaidi in Pyar Ke Sadqay
Yumna Zaidi does not rely on styling and glamour at all. The viewers have seen her wearing absolutely no make-up and with her natural hair in many dramas. In Pyar Ke Sadqay however, the director obviously asked her to sport a look which was cute but definitely over-styled for the character she was playing. Although Yumna's character was from a lower-middle-class household, in the first episode, she was shown wearing a dungaree. She was also a childish and carefree young girl yet her hair was beautifully dyed and styled in curls at all times.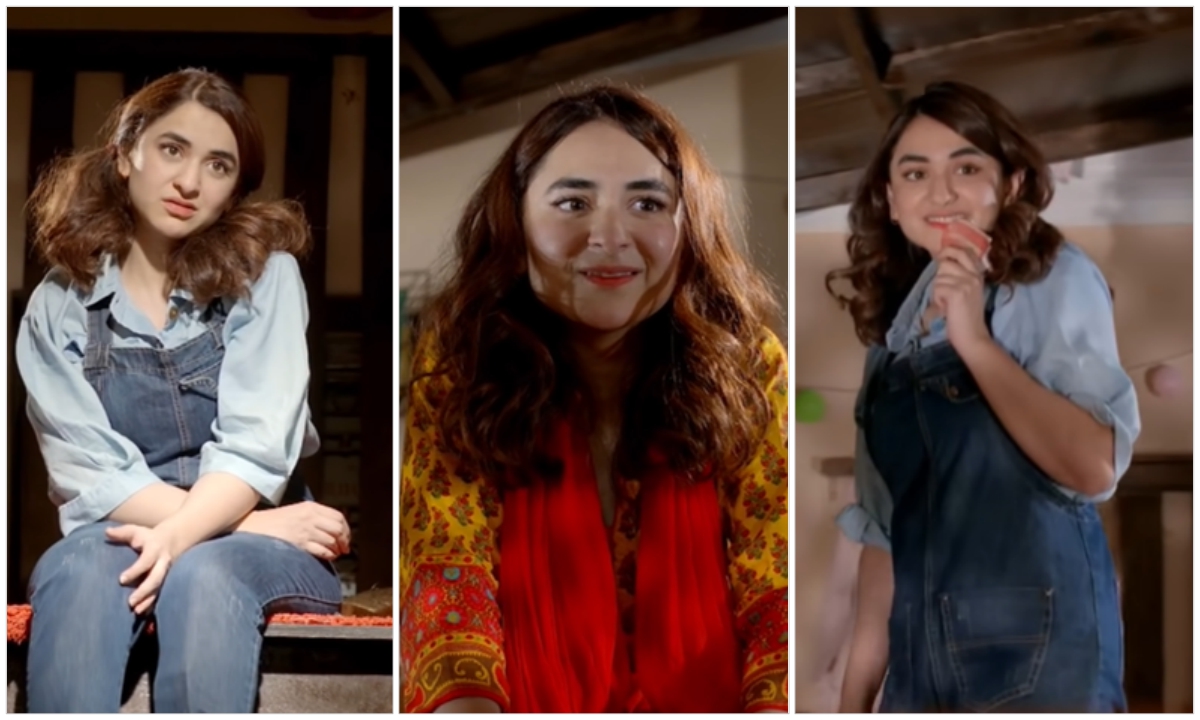 Bushra Ansari in Deewar-e-Shab
Bushra Ansari played a central role in drama serial Deewar-e-Shab. She played the role of a classical singer and this story covered a few decades therefore this was a young to old role. In her younger days, Bushra Ansari's character was seen in the most bizarre hairstyles and her overall look did not suit the graceful personality of her character. Her hairstyle was the perfect example of over-styling! This was probably a hairpiece which made her look so tacky.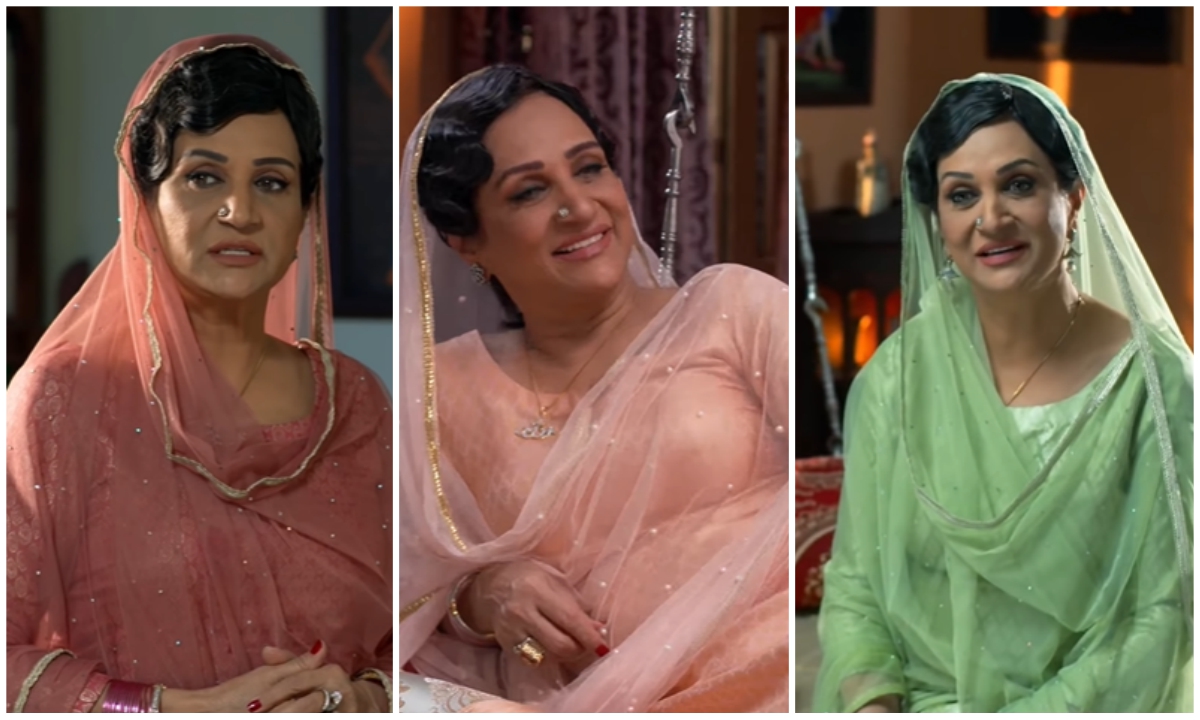 Komal Aziz in Raaz-e-Ulfat
Komal Aziz's character in Raaz-e-Ulfat is over-the-top but her styling is even more so! She has made good use of the black camisole and has paired it with most of her tops. She is also seen wearing some of the tackiest headbands in the drama. Her acting is just as extra as her styling!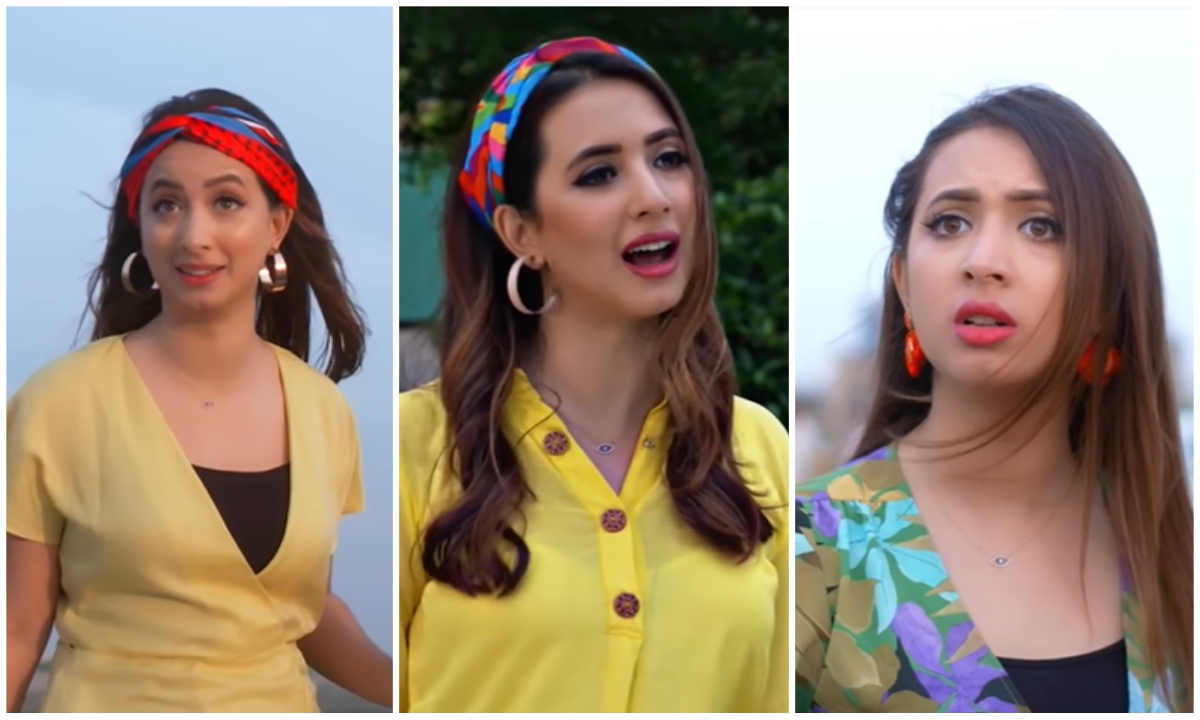 Zara Noor Abbas in Ehd-e-Wafa
The first scene which introduced Zara Noor Abbas' character in Ehd-e-Wafa made it clear that her styling will continue to be extreme. Although this scene was in the college while she was giving her exams, the make-up and styling were more formal than something which would be in line with the situation being shown. Zara Noor Abbas continued to look formal in all the scenes with her curls, accessories and even her clothes styled to the max.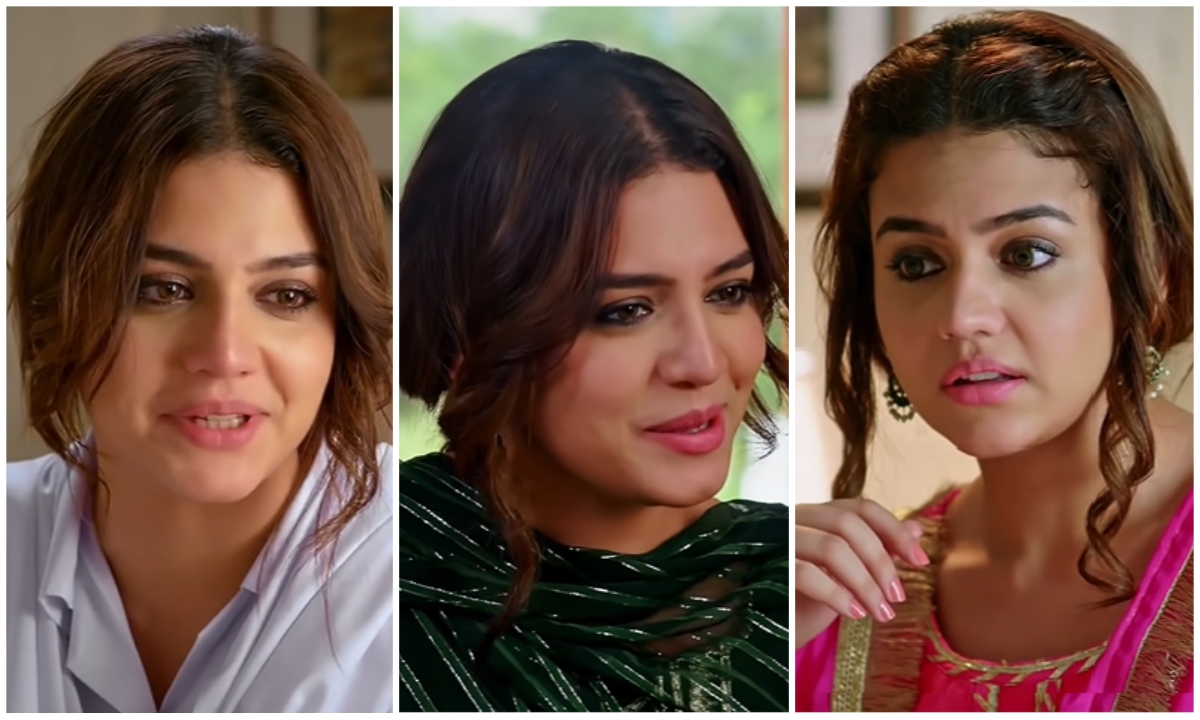 What do you think about the names on the list? Feel free to share your views.