Last year was filed with shows that gained immense popularity. However, it was exasperating to see the same faces in every show on every other channel. Here is a list of actors and actresses who were seen in multiple shows on different channels at the same time: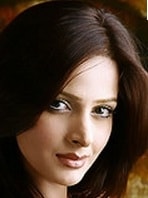 Saba Qamar:
Saba Qamar became popular for hosting the parody show, Hum Sab Umeed Se Hai. 2012 would be the most successful year of her career as she starred in a variety of shows like Maat (one of the top plays of 2011-12), Thakan, Jo Chale to Jaan Se Guzar Gaye, Yahan Pyaar Nahi Hai (another hit play), Mein Chand Si, Shehreyar Shehzadi, and Na Kaho Tum Mere Nahi.
Although her plays were excellent and most of them were hits, it was kind of annoying to see her on every other channel at the same time. On top of that, her roles were pretty much the same in every serial. She played the role of a typical woman in Thakan, Jo Chale to Jaan Se Guzar Gaye, and Yahan Pyaar Nahi Hai. But she did manage to show her versatility through her role in Maat as Saman. It was one of Saba Qamar's best performances!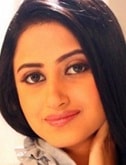 Sajjal Ali:
Sajjal is another actress who was seen in many serials in 2012. She was seen in shows like Ahmad Habib Ki Betiyan, Mere Qatil Mere Dildar, the hit show Meri Ladli, Mohabbat Jaye Bhar Mein, Sitamgar and Qudussi Sahab Ki Bewa and the long running show Mehmoodabad ki Malkain. She has done a lot of work in a very short time and has become a popular household name.
She has done a variety of roles; negative, positive, as well as grey shaded. But then again she should be a little selective about her shows. Shows like Mohabbat Jaye Bhar Mein should be avoided and it is about time she quits the show Mehmoodabad ki Malkain.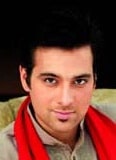 Mikaal Zulfiqar:
Mikaal has improved a lot overtime as an actor. He is another actor seen in a number of serials in 2012. He has performed in the best serials of last year like Dur e Shahwar, Manjali, and Shehr e Zaat. Other serials include Adha Din Puri Raat, Talafi and Saath Pardon Mein. He had chosen well but then again his negative and grey shaded roles were the same in every serial. It was kind of tiring to see him in the same kinds of roles all year long. He needs to introduce more variety in his roles.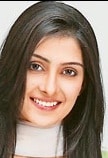 Ayeza Khan:
Ayeza khan is another actress seen in many different roles last year. She was seen in shows like Shaadi Mubarak, Mera Saeein 2, Zard Mausam, Mahi Aye Ga, Kis Din Mera Viyaah Howay Ga 2, Mi Raqsam, Kaala Jaadu, Aks and Kahi AnKahi. This is one big list! She has left every other actor behind by giving 9 back to back serials in a year.
We saw her doing many grey shaded characters which proved her versatility. Her role in Zard Mausam and Aks were very much appreciated by the audiences. But seeing her in negative roles on every other channel was a bit tiresome and made the shows lose their appeal.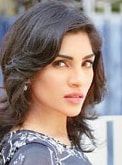 Zhalay Sarhadi:
Zhalay is another actress for whom 2012 has been a very successful year. She was seen in many shows like Nadamat, Aks, Madiha Maliha, Kahi Ankahi, Sabz Pari Laal Kabutar, and Daray Daray Naina. Her role in Aks and Madiha Maliha was very much similar and since they were both airing at the same time, it took away the charm of both the characters. I am personally tired of seeing her in the same roles. It was kind of surprising to see so many shows of her at the same time as she used to do limited roles before.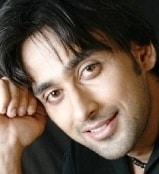 Sami Khan:
Sami Khan has been seen climbing the ladder of popularity these past few years. He was seen in popular shows like Meri Ladli, Kaala Jaadu, Sirat e Mustaqeem, Shaadi Mubarak, Sabz Pari Laal Kabutar, Dharay Dharay Naina, Teri Rah Mein Rul Gai Way and Mein Guneghar Nahi. But one thing which irks me about this very talented actor is his choice of roles. Why is it that in every serial he plays the guy who never gets the girl? And why does he always appear in serials produced by A & B Productions? It is extremely vexing to see him in the same kind of roles in every channel at the same time. I personally like him as an actor but a little versatility would be highly appreciated.
Mariam Shafiq.