There are so many eligible bachelors in the Pakistani entertainment industry. These actors have a massive fan following and have done wonders in dramas as well as films. However, many of them have chosen to stay single even though they have reached an age where most people get married and even have kids. Marriage is a personal choice therefore it is actually good that these Pakistani actors have decided to wait for the right time and the right partner to tie the knot. While giving interviews many Pakistani celebrities have talked about what kind of a person they would like to get married to. That also says a great deal about the kind of person they are waiting for so that they can finally tie the knot.
Here are some interesting views and statements of Pakistani actors about what their ideal life partners would be like:

Yumna Zaidi
Yumna Zaidi has always impressed her fans with her choices and performances. She is always extremely honest in all her interviews. When she was asked by Samina Peerzada what her take on love and marriage was, her response was different from what you would expect from an actress. She shared that her parents really wanted her to get married but she was having a difficult time finding the right man. Yumna Zaidi wants to marry someone who is controlling because according to her, she does not want to be the dominating partner in the relationship. She believes that the man should have a strong personality so that he can play the role of the head of the family.
Neelam Muneer
Neelam Muneer is another leading lady of Pakistani dramas and films who has not yet tied the knot. Neelam Muneer believes that she can only fall in love with someone who manages to make a place in her heart. She is also convinced that it is not easy for any man to do so conveniently. Neelam Muneer's ideal man will be kind, will have a good heart, his relationship with family members also matters and what his family thinks about him. Neelam Muneer thinks that it isn't easy making a place in her heart. Neelam shared all this in one of her interviews.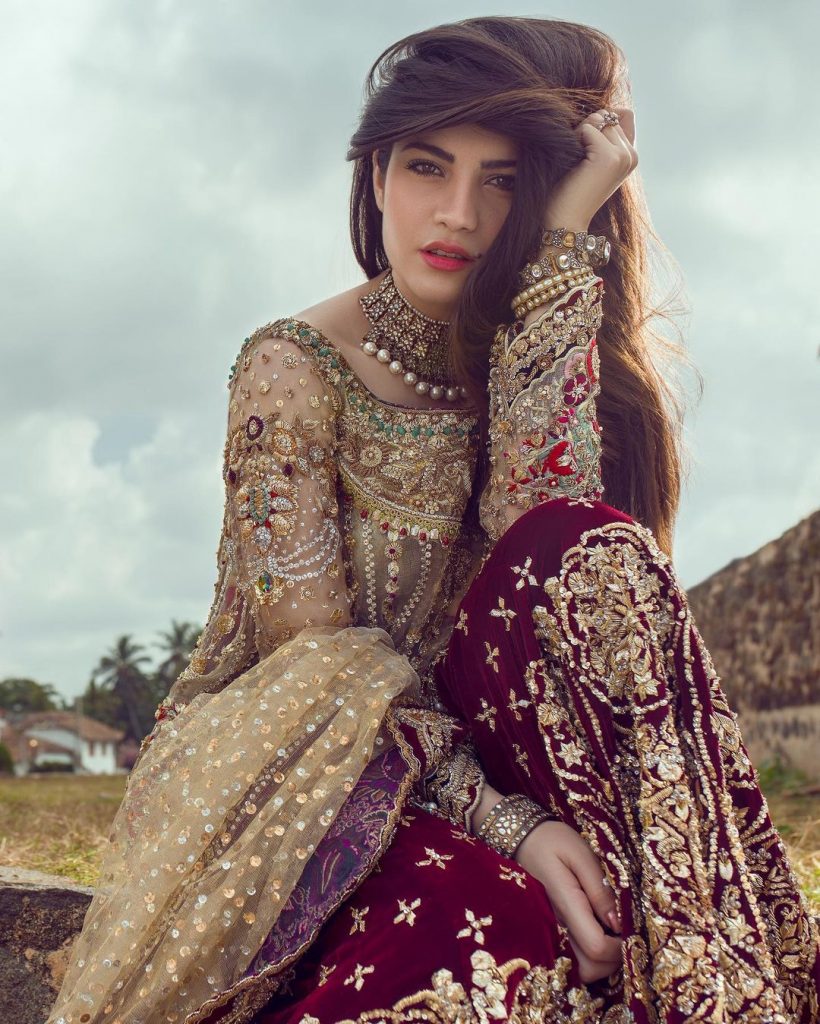 Hiba Bukhari
Hiba Bukhari is one of the most popular and sought-after Pakistani actresses right now. There was a rumor that Hiba was married when she entered the industry. However, in an interview, she clarified that she was not married. She also shared in another interview that she has been getting proposals for marriage ever since she was going to school! While talking about her ideal life partner, Hiba shared that she wants to marry a level-headed sensible man who knows how to keep his relationships strong with everyone around him. Hiba's definition of an ideal man is really mature as well as basic.
Humaima Malick
Humaima Malick has worked in Pakistan and also across the border. She got married at a young age to the actor and director Shamoon Abbasi. However, this marriage did not work out. In a recent interview, Humaima Malick was asked by Ahsan Khan, the host, what her ideal man would be like. Her sister candidly remarked that Humaima's criteria's for the ideal life partner kept on changing. However, while seriously talking about the qualities of an ideal life partner Humaima Malick shared that she needed someone like her late father in her life, who always build her mother up and supported her in every way. Humaima wants to marry someone who will make her grow in every important aspect of her being.
Kinza Hashmi
Kinza Hashmi is one of the youngest Pakistani actresses. She has managed to achieve a great deal by working hard. She is also known for her commitment to her work. Since she is young and pretty, very often she gets proposals for marriage. However, she has refused some of these proposals strictly because of her age. Kinza Hashmi wants that her life partner should be 6 or more years older than her. She shared this while giving an interview to Shaista Lodhi. She said that boys who are even 4 years older than her feel as if they are like her brothers! She is pretty sure that she cannot get married to someone who is even 5 years older than her.


Bilal Abbas Khan
Bilal Abbas Khan can easily be termed as the most eligible bachelor of the Pakistani entertainment industry. He has given a lot of interviews but in most interviews, he focuses on his career and does not talk about his personal life and choices. In a rare interview, he talked about love and what it meant for him. Besides this, he also summed up the main quality in a woman that appeals to him. According to him, someone's intelligence is more attractive than any other quality. Although Bilal Abbas is still young his outlook towards life is mature.
Mehwish Hayat
Mehwish Hayat is well recognized as one of the biggest superstars of the industry. She is attractive and stylish. Mehwish has often talked about marriages, commitment, and love in shows since everyone wants to know when she is getting married. In one of the shows, she stated that she had no intention to be a trophy wife. She will get married to someone who values her and gives her the space to be what she wants to be. In another interview, she shared that being kind and empathetic is the best quality in a man. She does not believe that outward appearances can be a determining factor while choosing a life partner. Her ideal life partner will be cultured with a good sense of humor. She also wants her life partner to be romantic because she isn't very romantic herself so her spouse will have to balance that out!
Saba Qamar
Saba Qamar is one of the most versatile actresses of the industry who always speaks her mind. Saba has not decided to marry just yet although she has repeatedly talked about how often she has fallen in love, she hasn't yet found the person she wants to spend the rest of her life with. While talking to Momin Ali Munshi on his talk show, Saba Qamar shared that her ideal life partner would be one who does not get into arguments needlessly. She said that mature people should be able to talk things out but nowadays, people love to argue and fight about everything.
Komal Rizvi
Komal Rizvi recently opened up about her bitter experience of being married to an abusive partner. Back in 2016 when she was invited as a guest on Nadia Khan's morning show she shared in detail the kind of qualities she wanted in her life partner. Komal shared, "It is really strange that my list is very basic and simple but the Pakistani men nowadays don't even come up to those standards. The man I want to marry should be sharif, he should respect me, he should love me and not look or think about other women. He should respect my family and he should be a good father." She also added, "I want a good man, an honest man. I am very honest myself. I hardly ever lie unless I feel that someone will be very hurt if I speak the truth." We hope and pray that Komal meets someone who is close to her ideal.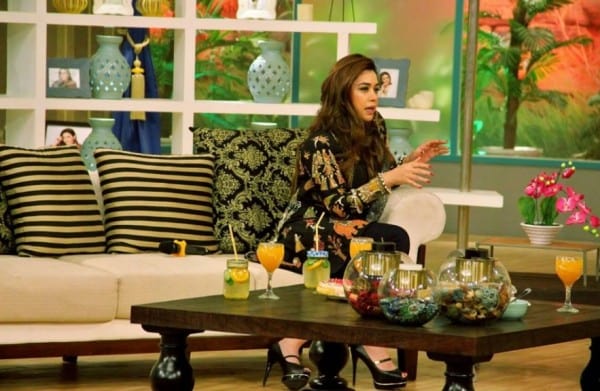 Share your thoughts.