Pakistani dramas have evolved over the year. While some of the new actors are quite happy with the current situation, most of the veteran actors are not happy with the way things are going. Many of the viewers agree with them too and miss the good old days when Pakistani dramas offered more substance. There is no doubt that with the increase in the number of channels and as a result the number of dramas, the quality has gone down ever since. Writers need time to come up with new stories and there is also pressure on the producers to make the kind of drama which will garner attention more than anything else. In an attempt to do so, the writers and the producers alike seem to follow a certain trend which most of the educated and aware viewers are weary of as well.
Many of the veteran actors who we still see working in dramas are just as tired of the current situation as are the viewers. They share the viewers' frustrations but some of them also hold the viewers partially responsible for the present scenario.
Here is a list of those talented Pakistani actors who are not happy with the current dramas. They want to see some changes in dramas and want them to be more productive.
Noman Ijaz
Not very long ago, Noman Ijaz refrained from sharing his opinion on social media. He also did not give a lot of interviews. Well, times have changed and more than ever, now Noman Ijaz is talking openly about the kind of dramas that are being produced in Pakistan. Apart from that, he is also sick and tired of those newcomers who want perks but are not willing to put in the effort.
He also shared in an interview that he tries his best not to interact with too many people on the sets of the dramas now. He also wants the channels and the stakeholders to understand that they cannot go too far with the formula that they are following at the moment.
Muhammad Ahmed
Muhammad Ahmed is being seen on screen more than ever now which is certainly a treat for the viewers. But the main reason behind this is that he does not think there are people who will understand what he writes which is why sadly he has sidelined the writer within him. In an interview, he honestly said that obviously he has to earn a living therefore he continues to act otherwise he is not happy with the way things are going in the industry. In his opinion, the content and even ethics have gone completely downhill.
Savera Nadeem
Savera Nadeem is another big name of the Pakistani drama industry. She is known for her great acting style and versatility. Savera is also not happy with the kind of content being shown in dramas. She continues to work on television and strives to play roles that show women as powerful individuals but she thinks that the content really should improve. She has voiced her concerns in many interviews, here is an excerpt from her most recent interview with The News.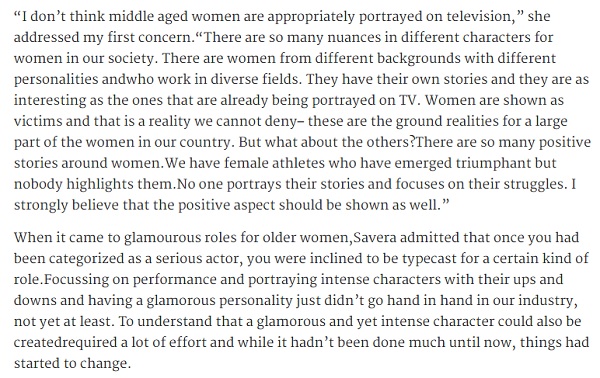 Asma Abbas
Asma Abbas is another actor who has been part of some of the most leading dramas yet she is not at all happy with the representation of women her age. In an interview, she shared how she was constantly asked by the director to not look glamorous or good looking on the screen. Apart from that, she believes that dramas don't necessarily have to focus on the younger lot only because even older people have stories to tell. Although Asma Abbas has played some amazing roles yet she does not feel fulfilled by the kind of work that is being done in the industry.
Badar Khalil
Badar Khalil is a legendary actress who dedicated most of her life to acting in Pakistani dramas. Yet she was so disheartened by the latest trend in the industry that she moved abroad and bid farewell to acting altogether. Her biggest issue was with the production houses and the way the older actors were being treated. Just like many older actors, she also thinks that the production houses and directors give the new stars more respect and cannot seem to give the same respect to actors such as herself.
Sania Saeed
Sania Saeed is a big name in the industry, she has contributed so much to it and is loved by many. It is truly sad when someone like her feels that the drama industry right now is not producing the kind of content it should be producing. She also thinks that instead of criticizing the actors who work in these dramas, the viewers should criticize the content and in that way also help the actors work in better projects.
Nausheen Shah
Nausheen Shah is a talented actress who is also known for her unique style. She rarely chooses to be part of dramas and the reason for this is that she is also not happy with the way dramas are being written nowadays. In her opinion, every story revolves around the younger lot and the writers are not being allowed to show the stories of people above 30 or 40 which in her opinion is so important.
Arjumand Rahim
Arjumand Rahim is one of those actors who has contributed to the drama industry in more ways than one. In a recent talk show, she shared that although the Pakistani industry is making so many dramas none of them have the same impact which the old PTV classics had. She did not share her reservations in detail but clearly she feels that the execution of the dramas and the content makes a huge difference.
Mehwish Hayat
Mehwish Hayat believes in diversity and she is also one of those actresses who want a proper representation of women in dramas. The reason why she has not been seen on television for so long is that she believes women are not being represented in the manner they should be. She thinks that women are strong individuals and should be represented as such.
Iffat Omar is another actress who has always been really vocal about her reservations with the kind of content being produced by Pakistani drama makers at the moment. Her biggest concern has always been the representation of women. In her opinion, the drama makers are actually scared of showing strong female leads although there are so many women actors who would love to play such roles.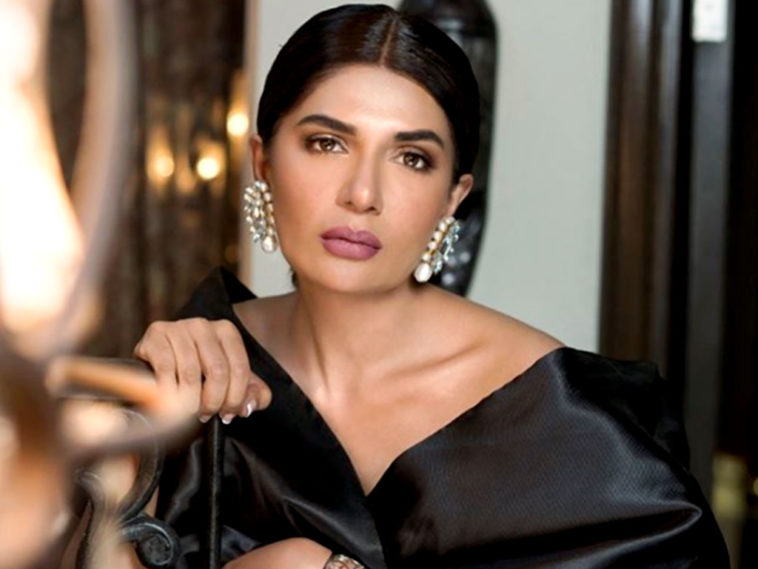 We are pretty sure that there are so many viewers out there who will agree with the issues these seasoned actors have with current dramas. Please share your views.